The week spent on an 8 person yacht on the Adriatic Sea was nothing short of a hilariously good time, meeting a bunch of new friends/characters and exploring what each Croatian island had to offer.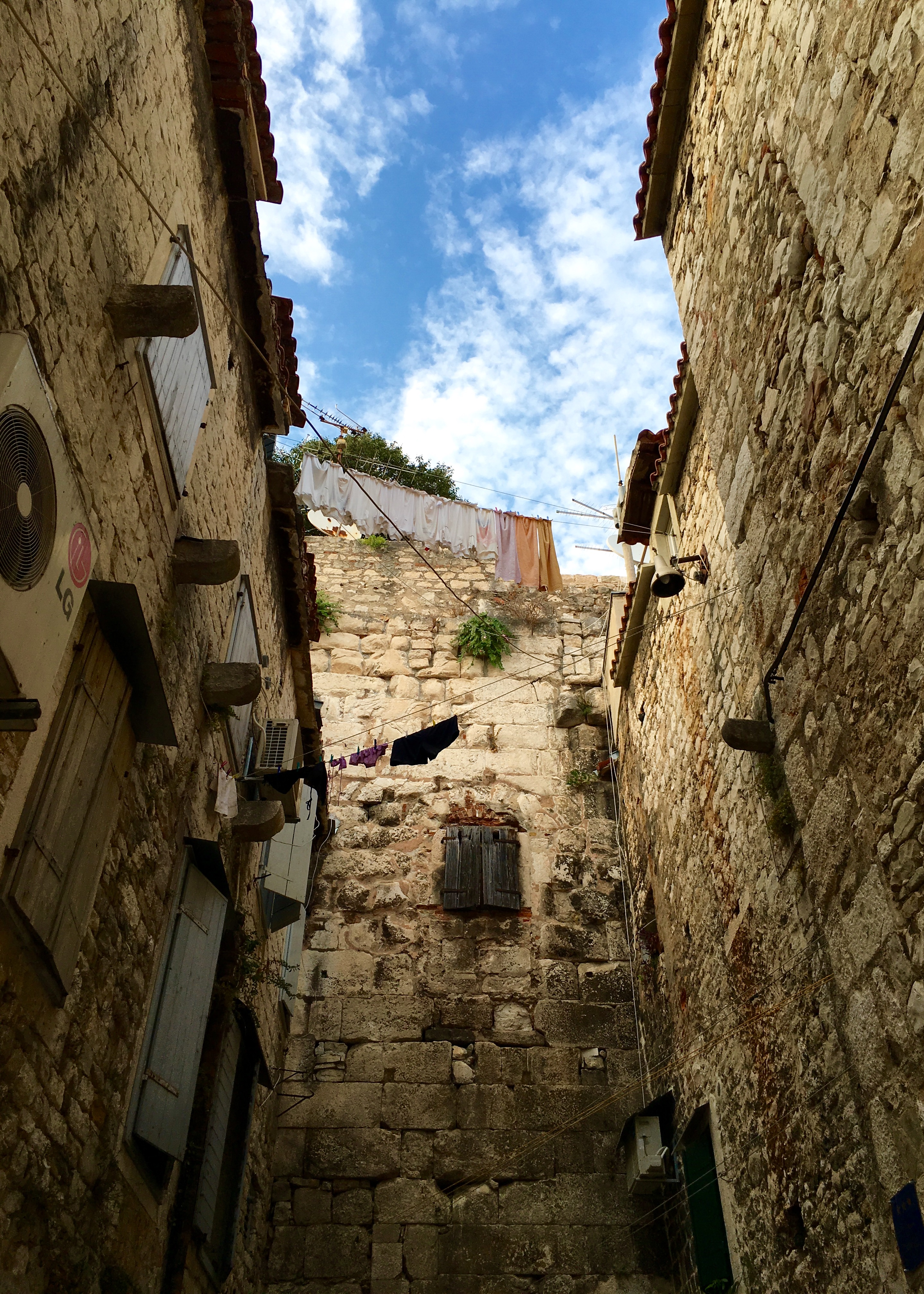 Upon arrival into Split, our hosts came to pick us up from the airport and Milo gave us an informative overview of the history and geography of Split before taking us to our accommodation for the night, Apartment Diocletian Pearl. This apartment was beautifully and practically designed, having been featured in a local lifestyle magazine, and was right in the heart of Diocletian's Palace, above the tasty restaurant Mazzgoon (where we had an amazing pre-boat brekkie).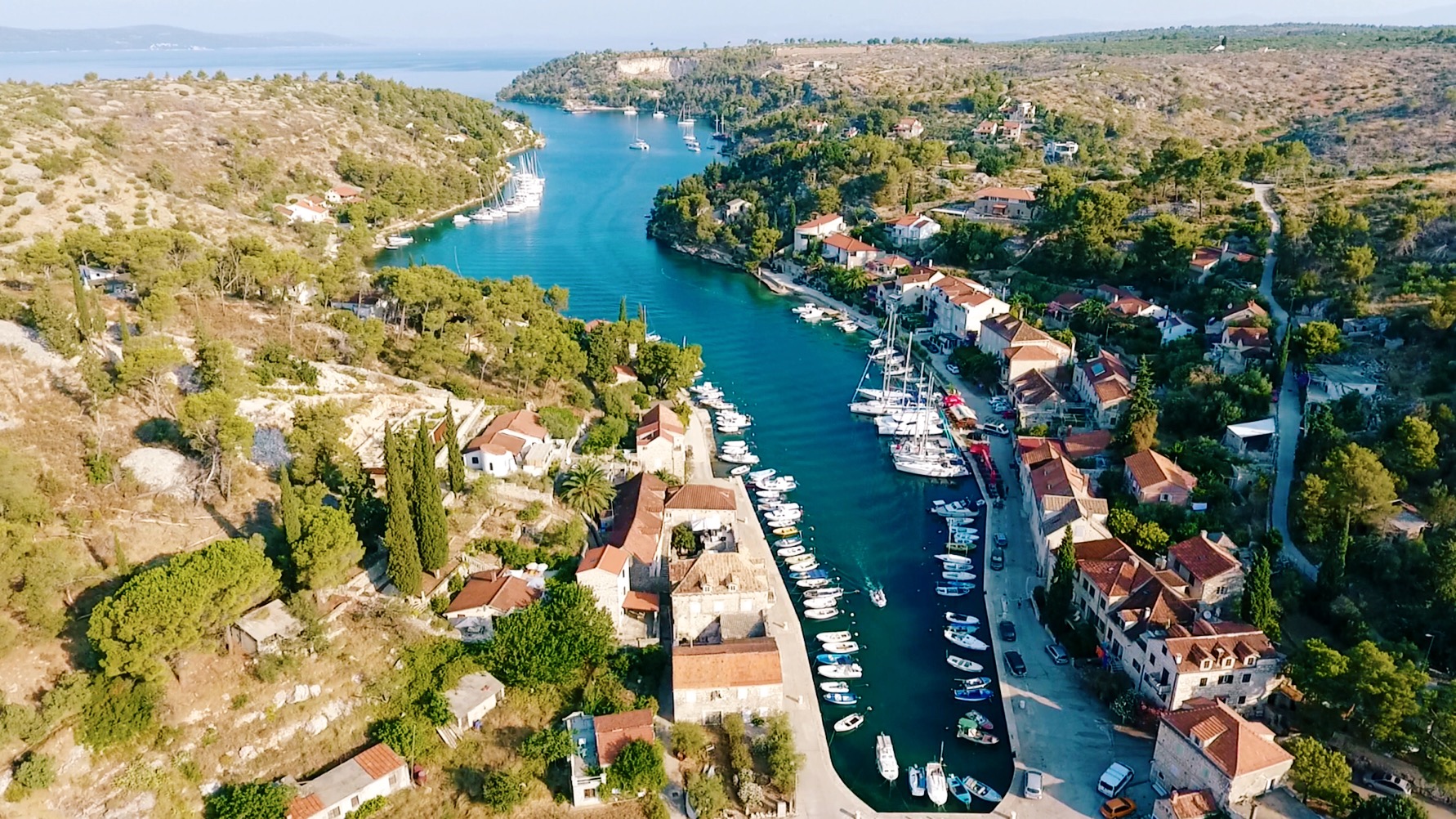 After exploring Split old town and buying the necessary Croatian boat captain hats and towels, we headed to the Baotic Marina near Trogir to board our Sail Week yachts. We had originally booked with Medsailors for the week, but had a couple last minute add-ons so their sister company Sail Week (now Yacht Fest) accommodated the 6 of us and was a fleet of 3 yachts (instead of Medsailors' 7-8) which was perfect as we got to meet and get to know all the Sail Week guests during our time at sea. Our first stop for the evening was Bobovisca (pictured above) where we docked for a swim and dinner and a shot of Rakija before calling it a night. The main difference between Medsailors and Sail Week is that the latter is focused more on partying at a different club each night (in line with Yacht Week) and so docks nightly at a port (rather than in bays). We found a perfect balance between the two however, and on the occasion we happened to be docked where Medsailors were, we were able to join their organised island activity/excursion by asking our flexible skippers.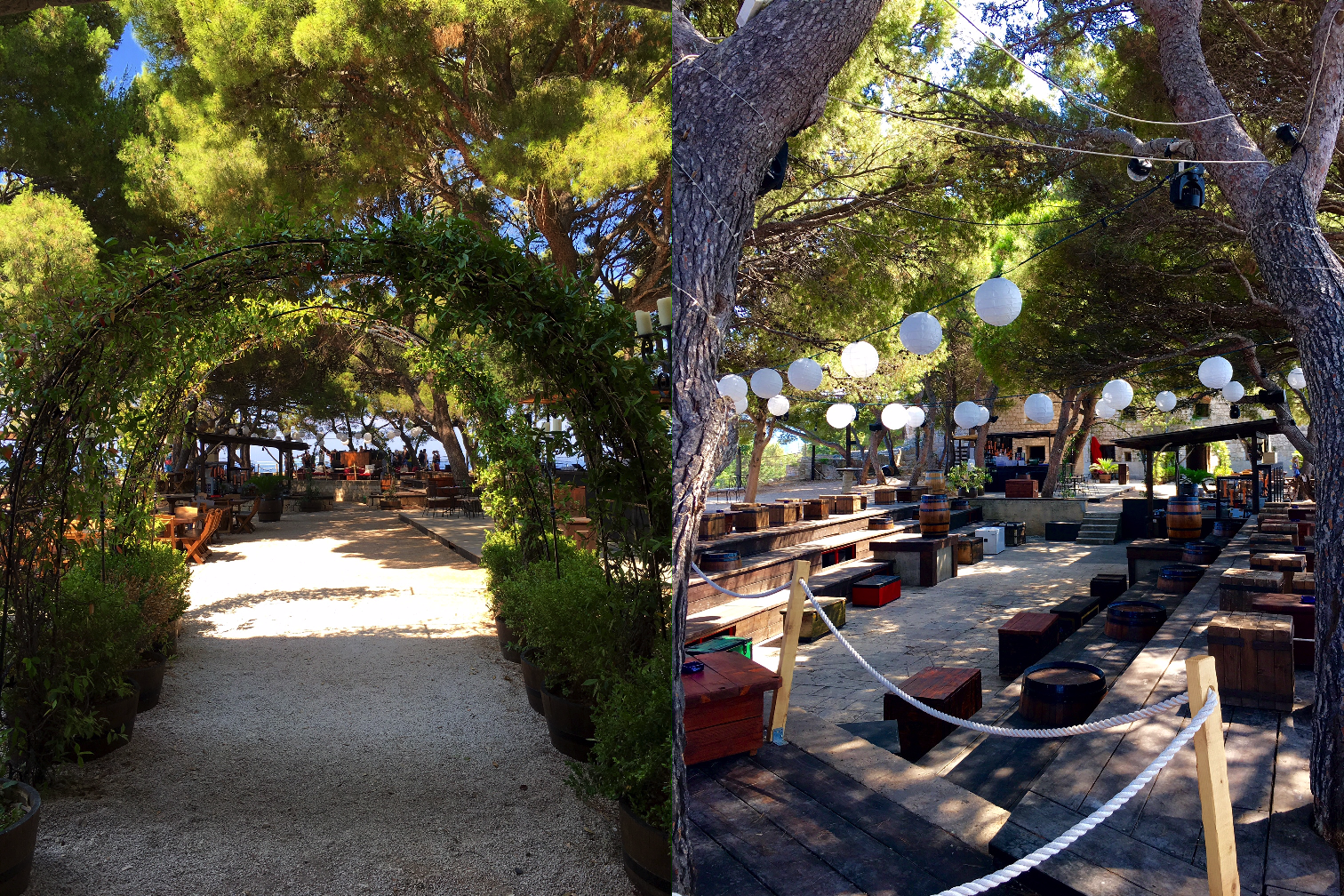 Our second stop was Vis, home to my favourite club of the trip, Fort George (pictured above). We went on a tour with the Medsailors group during the day to Fort George, a bunker and local wine tasting (which was more like "here, I'll just put the whole bottle of wine down and y'all go crazy"). Our skipper mentioned that Roki's, where we had the wine tasting, is a really good restaurant cooking traditional peka style food, but needs to be booked 3 days in advance so if there is a way to arrange that prior to getting on the boat then do so and don't miss out! In the evening our Sail Week wrist bands got us into Fort George (usually a 50 pound entry fee) where some of Yacht Week were partying and we cut some serious shapes on the dance floor where the beats just kept on dropping (seriously, amazing DJ! Reminded me of San Holo).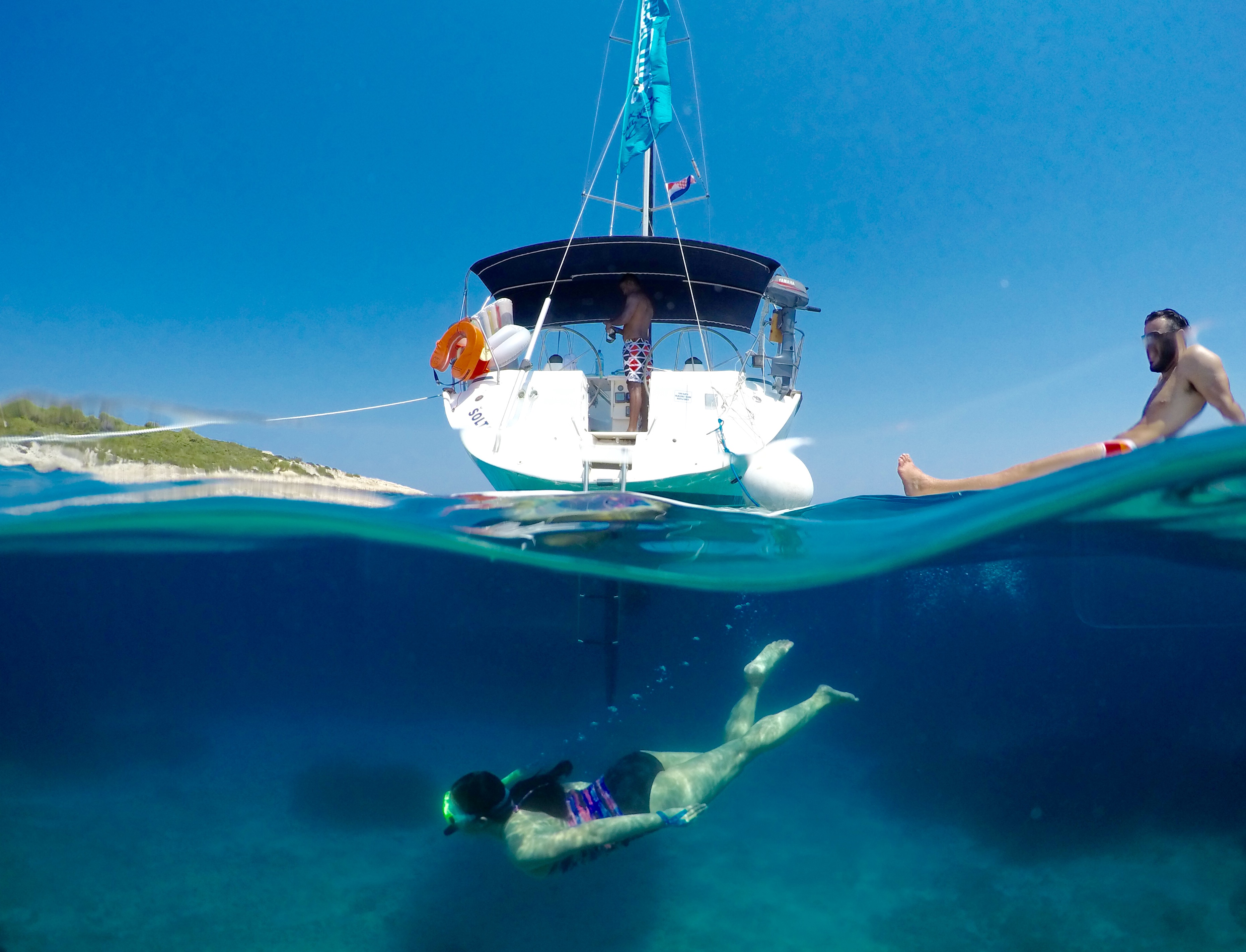 Hvar was next and on our way to dock at Parmigiana we stopped at the Pakleni Islands  for a swim and snorkel, played with the dome port (above), crashed the drone for the first time (caution: an anchored boat still swings around!) before docking with another fleet of Yacht Week boats where the party was just starting. As you strolled along the pier, each boat had its own music/theme, friendly people having a good time and simply madness. Later in the afternoon we took a water taxi over to Hvar and had an excellent dinner at Marinero (the black paella and tuna was amazing) whilst others of our group had a great time at Hula Hula Beach Bar. We also loved strolling through the narrow streets where there were heaps of cute boutiques and restaurants where we had dessert before returning to Parmigiana for the night.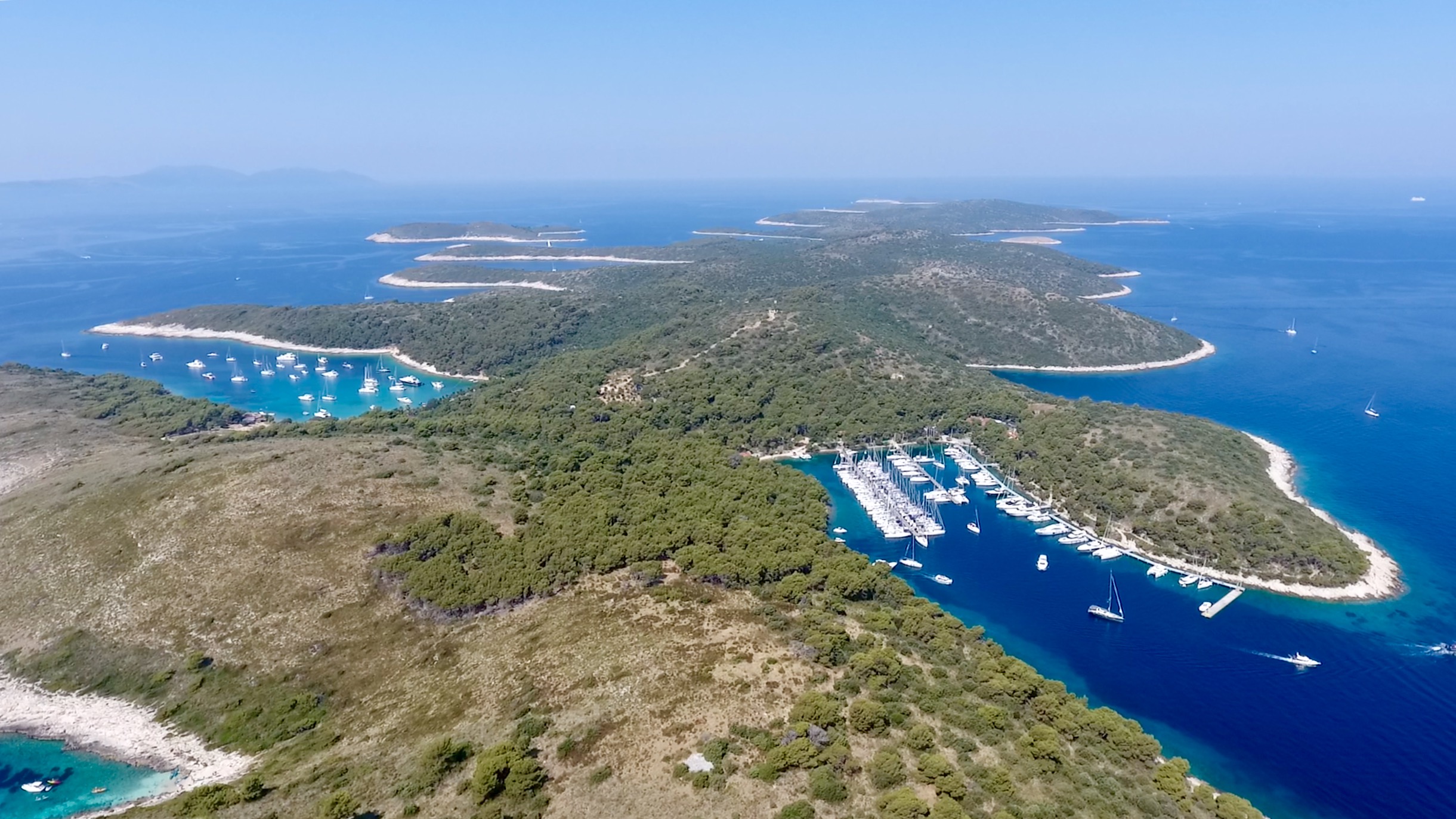 Pictured above: Parmigiana, we docked on the right and did a small bush walk to the left for beach time 🙂
Throughout the week what I loved most were the spontaneous stops in the ocean or bays where we could have a morning swim with our floaties (before they were stolen by a neighbouring boat in Bol). We got to do some stand up paddle boarding and there's nothing better than a morning swim to get you going from an exhausting night before!
Our next stop was Bol (Zlatni Rat Beach pictured below) where we spent the day doing water sports (tubing and playing on a big blow up water park). After dinner some of us got some questionable henna tattoos whilst others wandered around the opposite end (away from Zlatni Rat Beach) where we found much quieter stretches of beach with numerous good looking restaurants, some abandoned buildings, a church and extra docking points.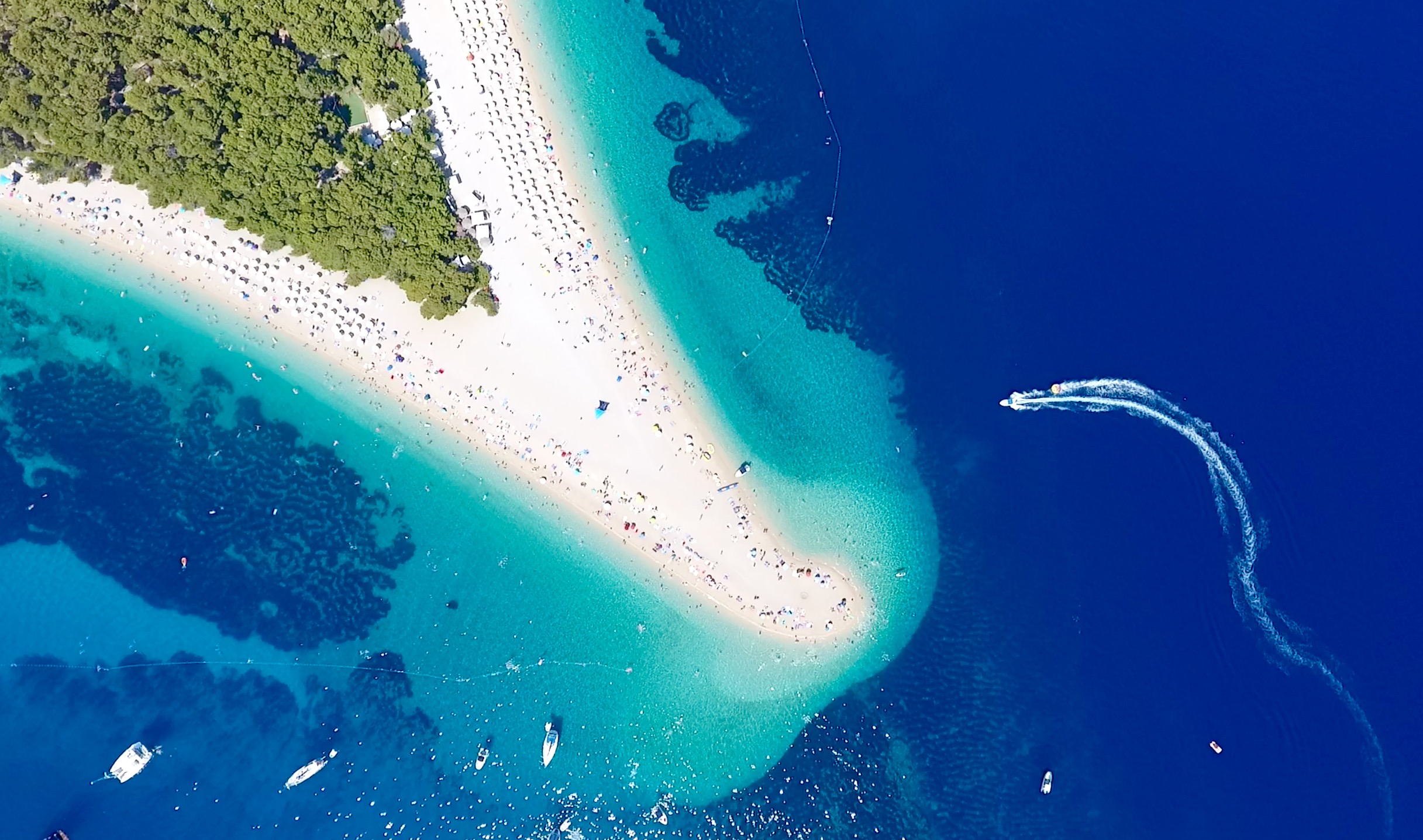 Below: Zlatni Rat Beach Water Park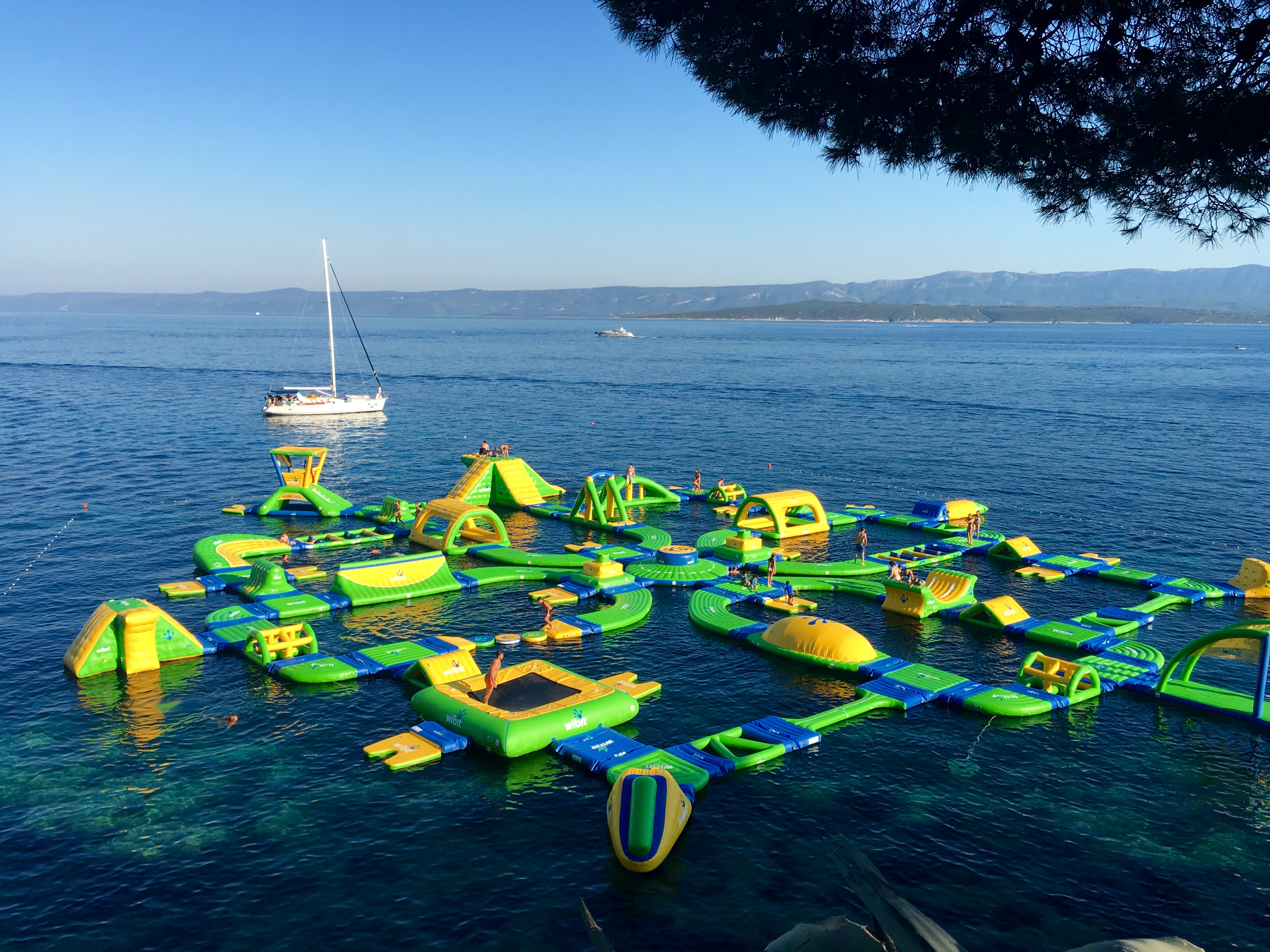 We headed to Makarska next where there is a famous cave bar called Deep (very hot inside) and some of our group hired scooters to travel around the island during the day. We had a really good dinner at Riva where the service was exceptional, they asked us if we were with Yacht Week (which we replied no), and then asked us who we were with and offered free starters, dessert and shots! We were then meant to sail to Omis (where we would have loved to do some zip lining) but due to the weather forecast we headed to Milna whose port was more sheltered, in the most gruelling/turbulent 7 hour sail. Of the ports we docked at, Vis, Parmigiana and Milna had showers.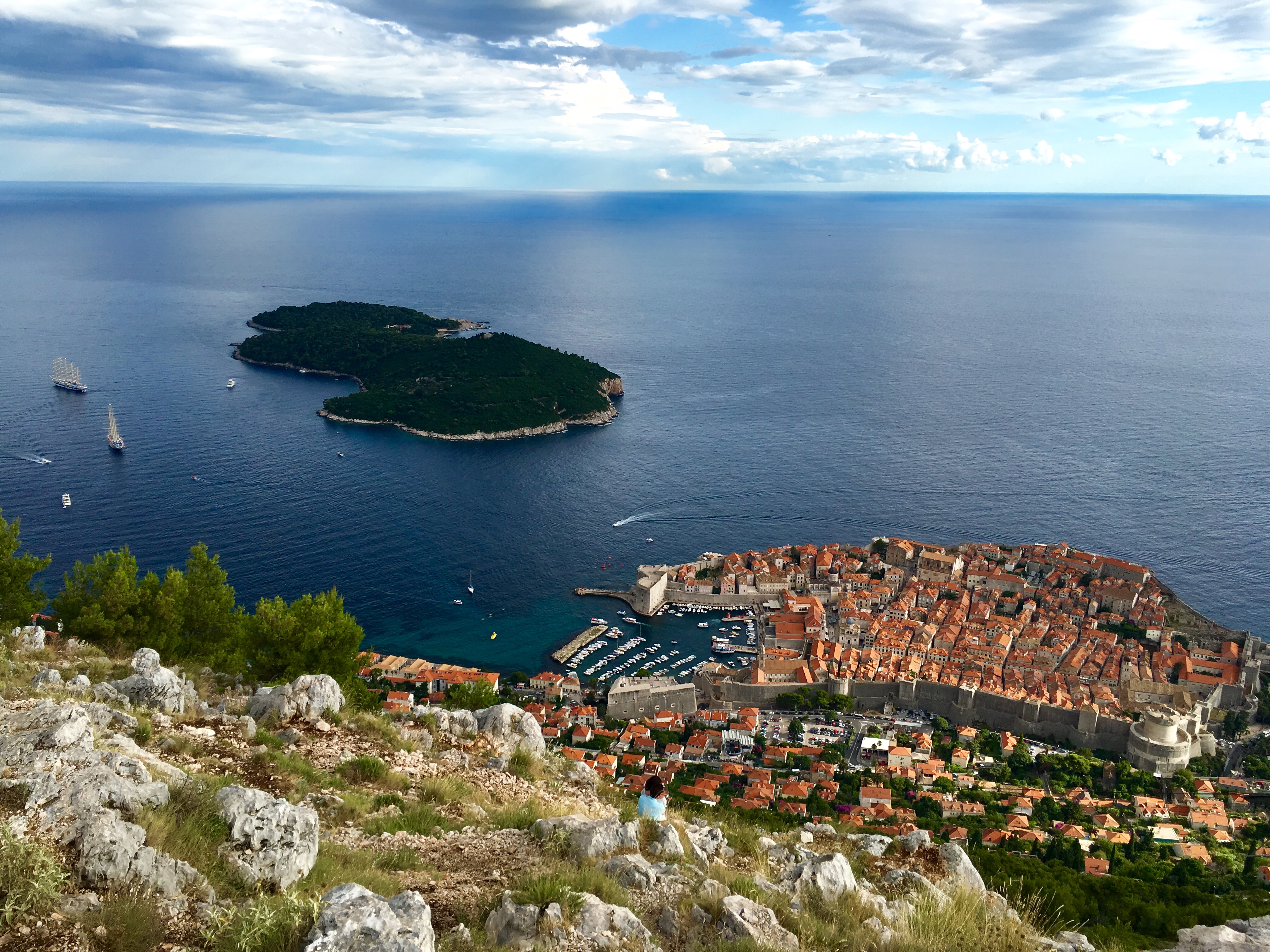 Our last morning sail back to Baotic Marina was again turbulent but having slogged most of the distance the previous morning we were there in no time. It was sad to go all our separate ways, us to Dubrovnik and others back home or to the Ultra Music Festival (which was cancelled the first day due to rain), but we had an action packed day in Dubrovnik feat. the ancient city wall walk, sea kayaking to Lokrum Island and a cave beach and having delicious meals at Lady Pi Pi and Konoba Popret (the latter was a good 15-20 minute taxi ride out of Dubrovnik Old Town into the wops/super local area but was well worth it for the traditional peka style of food). It was a pricey 180 kuna taxi ride there but the waiter helped book our ride back for 90 kuna, and we ate a super delicious octopus peka (cooked for 4 hours with roots and vegetables) and a yummy apple strudel type of dessert.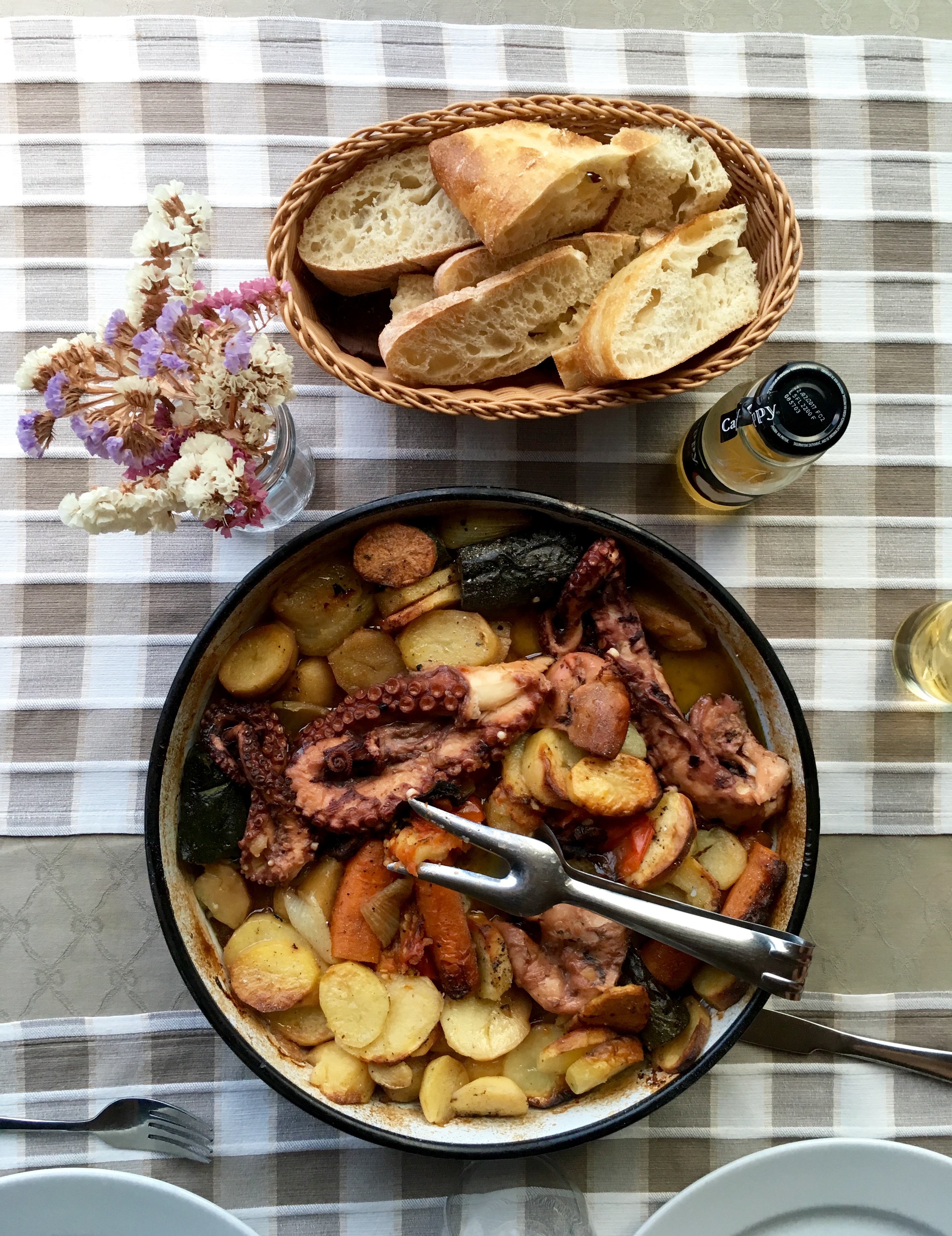 One thing to note is the amount of stairs we had to climb with luggage in both Split and Dubrovnik old town's to get to our accommodation, so we would highly recommend smaller duffle bags (there is also not much room on the yachts for storage).
We had an awesome time and special thanks to our skipper Richard Evans who was an exceptional cook (and introduced us to ajvar – a capsicum type condiment which we bought to take home as well as some delicious olive oil), took care of the boat and kept us alive during the last 2 sails which were a bit choppy to say the least! We would highly recommend https://www.sailweek.com and the best way to sum up our adventures is the video above, hope y'all enjoy! 🙂