Having already highlighted the western and eastern gems of the Utah – Arizona state line, we now come to the centre of it all: Page and its greatest hits of attractions!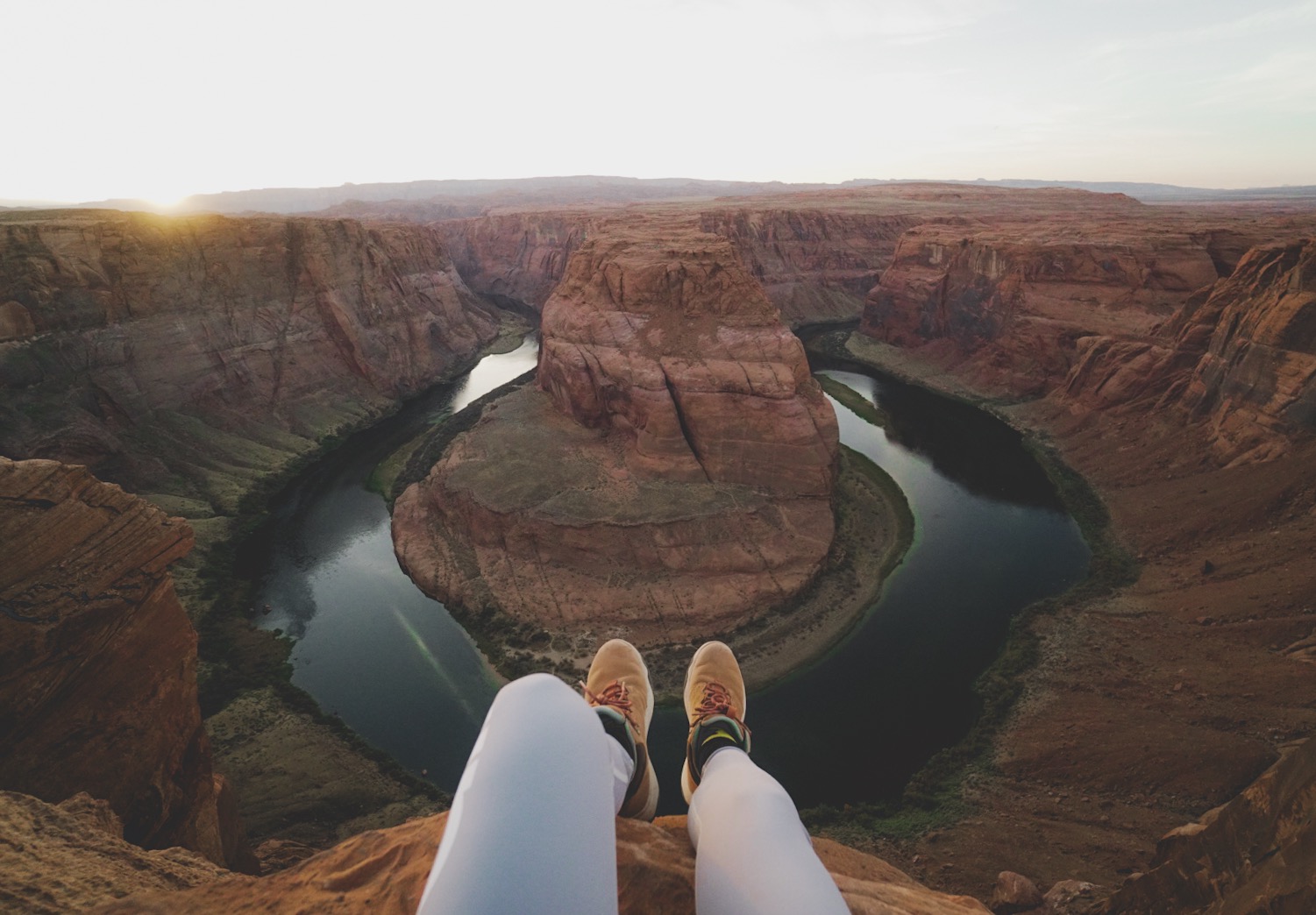 Horseshoe Bend
Named after a hairpin turn of the Colorado River, Horseshoe Bend lies at the end of a short, 20 minute walk to a dramatic cliff edge. Whether you visit at golden hour or under the scorching midday sun, this natural beauty is not to be missed. Bring a book or a picnic and relish the quiet serenity to the right of the trail's end, or inch your way to the edge (with caution!) and face the sheer drop off to the river bed.
Lower Antelope Canyon
If you're hoping to wander through one of the most beautiful slot canyons in the world, head on over to Ken's Tours for a guided tour of Lower Antelope Canyon. Whilst midday sun offers the best light and vibrant colours filtering through the canyon, early morning sessions are much less crowded with less of that 'herding sheep' experience.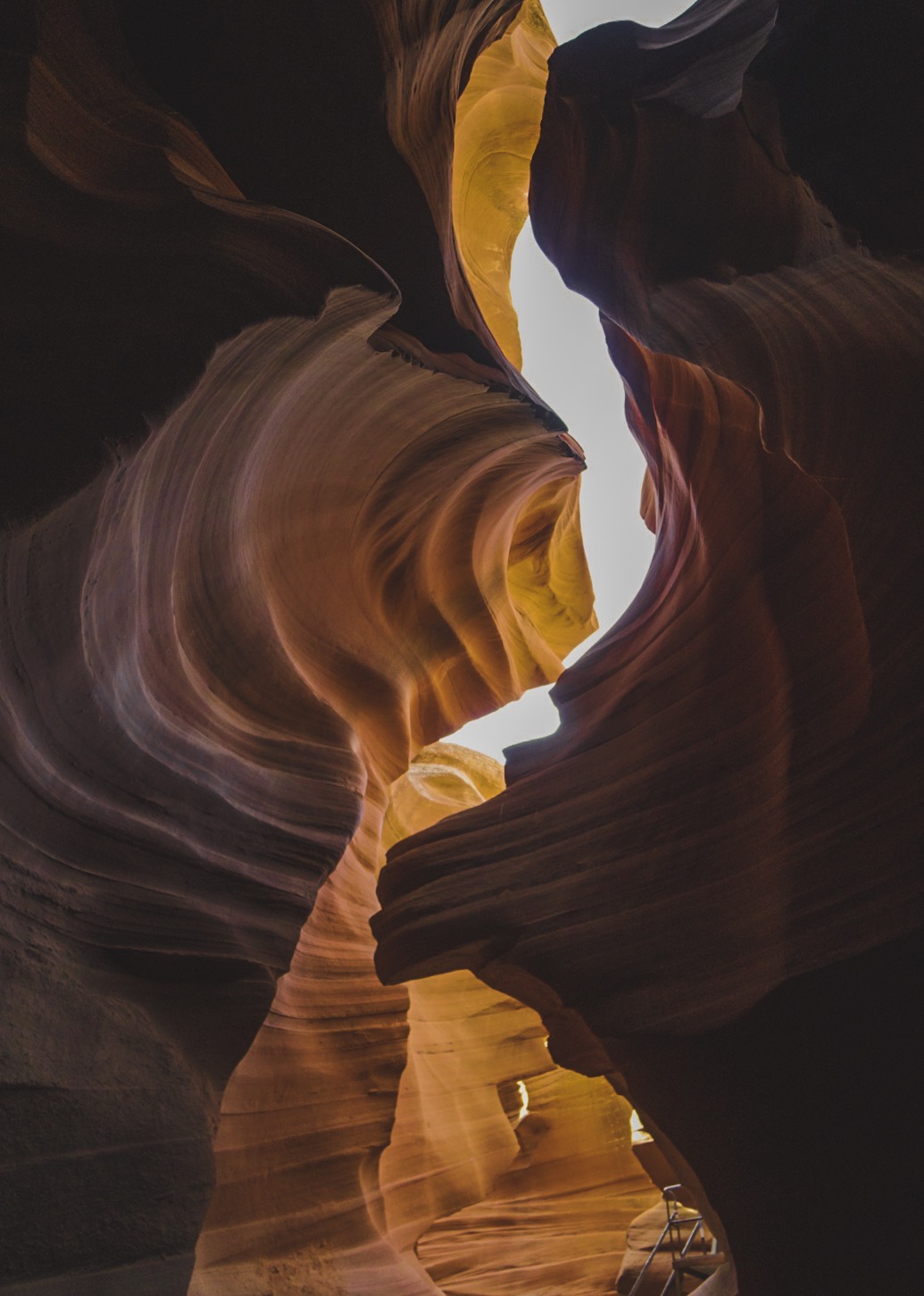 Above: Stairs leading down to the slot canyon floor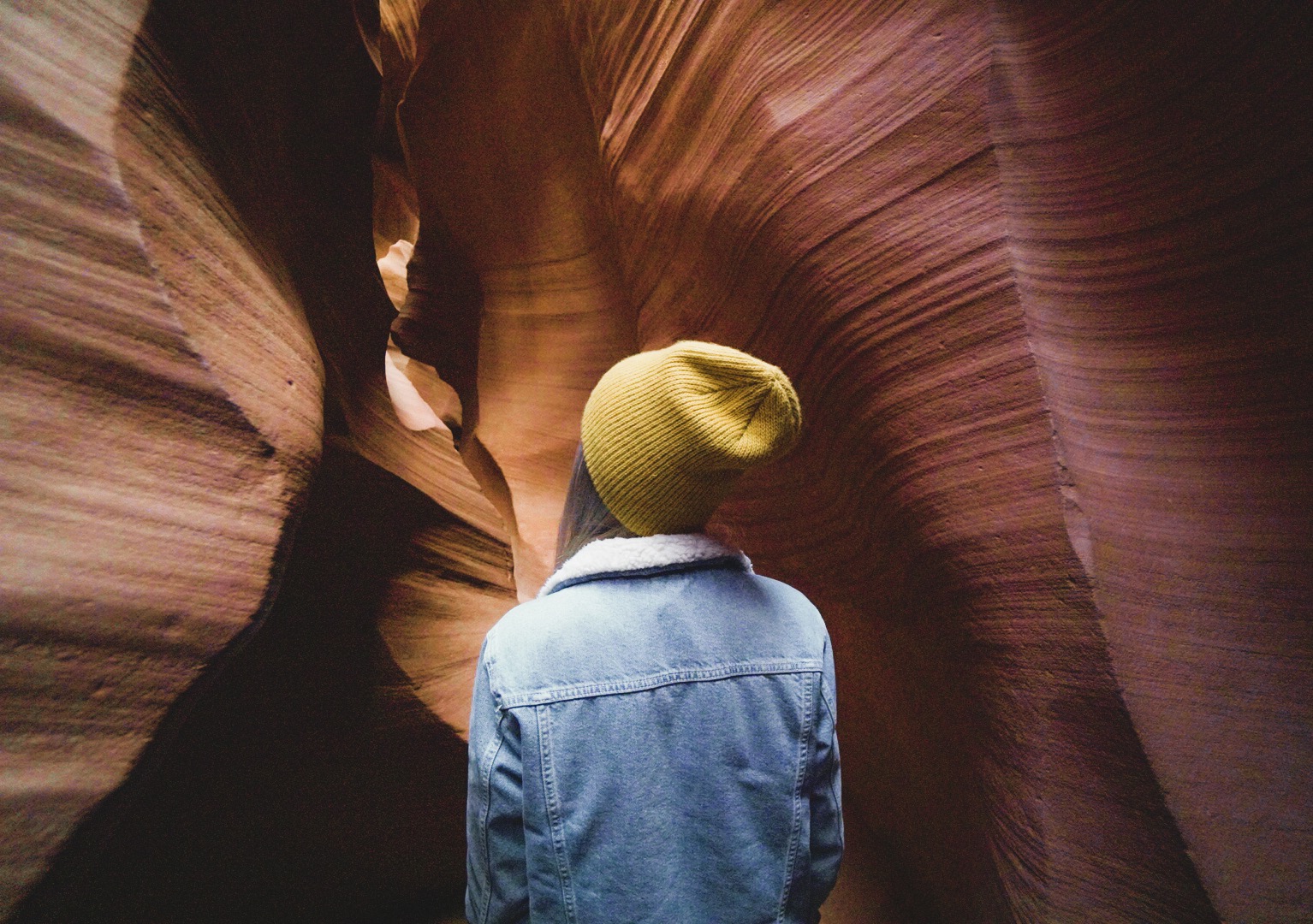 Note: Due to its popularity, photographer tours are no longer available, and neither is video recording. We noticed a huge change in visitor numbers, filming restrictions and tour cost from 2016 to 2017, so get in quick before the tour experience and quality plummets in the coming years.
Lake Powell & Glen Canyon Dam
Taking highway 89 to or from Page, Wahweap Lookout offers sweeping views of Lake Powell near Glen Canyon Dam. A detour down to the lake shores will open up a treasure trove of activities including boating, kayaking, wake boarding and hiking. Alternatively, scenic helicopter and jeep tours are available throughout the Glen Canyon National Recreation Area.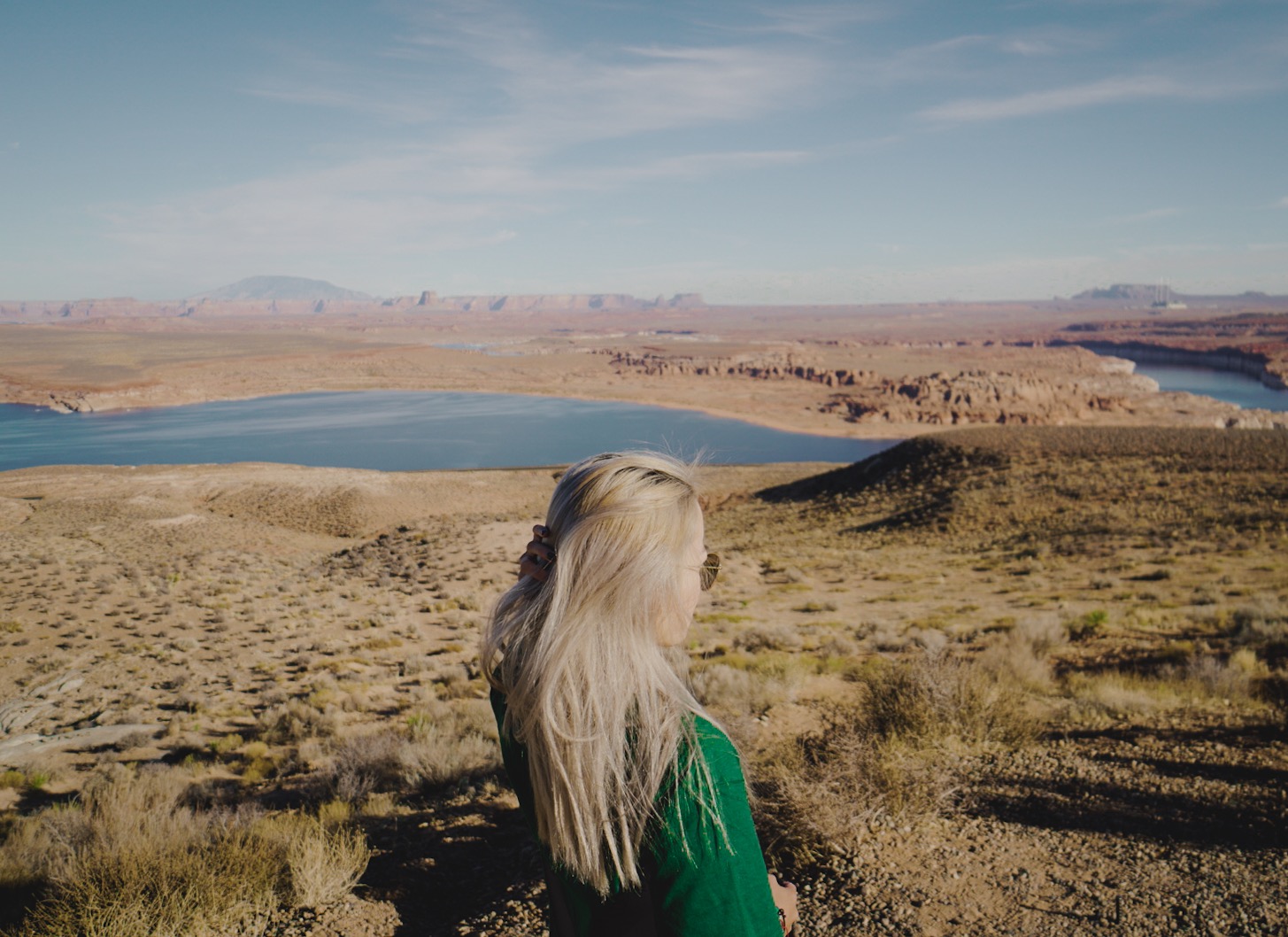 Check out the video below for a recap of our Utah – Arizona – California adventures, enjoy!