The week spent in the Dolomites was simply breathtaking – both in scenery and physical exertion! After a long flight from Hong Kong to Venice (via Madrid), we hired a car and drove two hours north to Cortina d'Ampezzo, a cute little sleepy mountain town that was within a 45 minute drive to all the trails and sites we visited.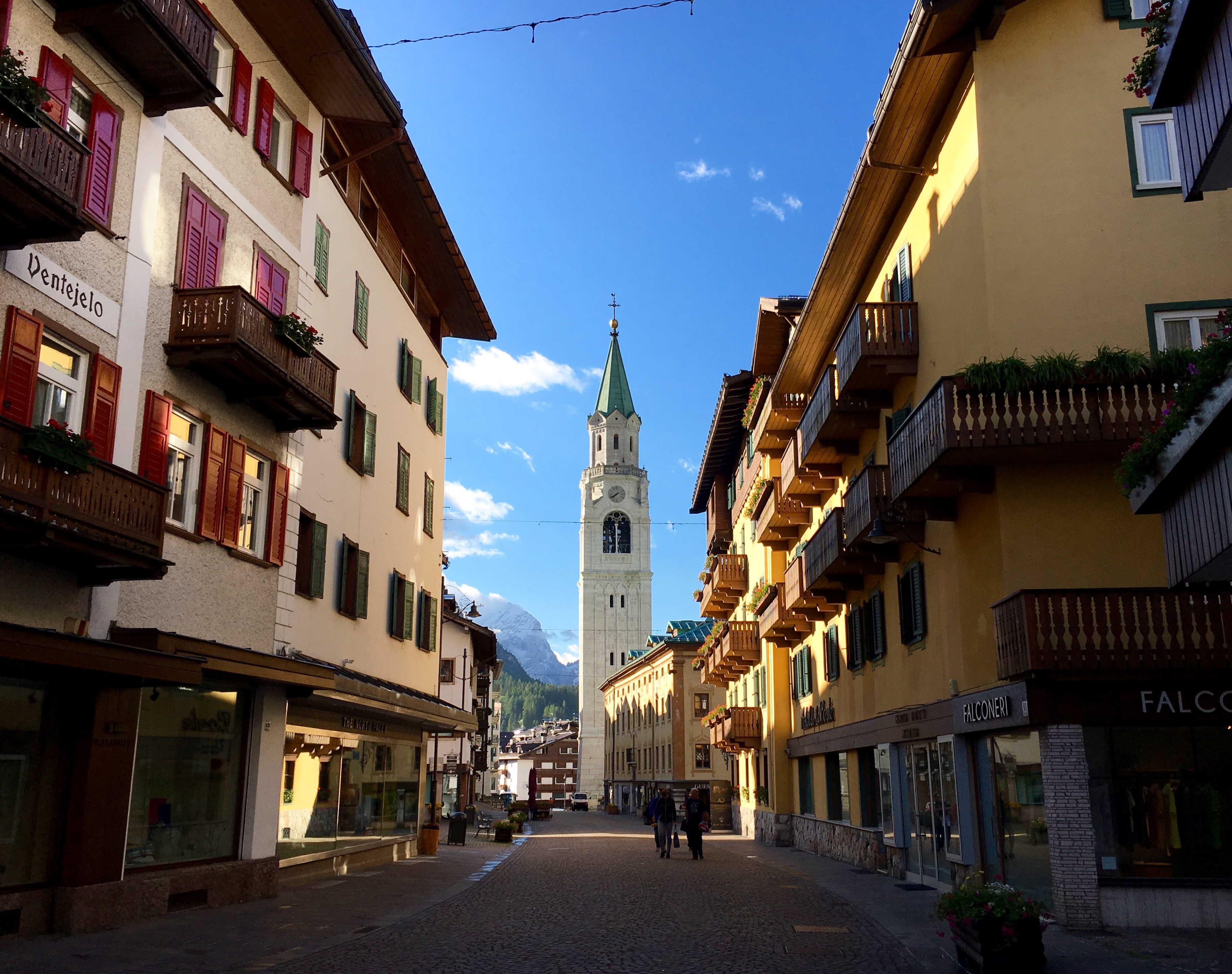 We stayed at Hotel Ancora which was superb and right in the middle of town (free parking). The hotel's restaurant served delicious food (we had buffet breakfast daily and dinner two nights), being one of the top rated restaurants in the area, and our other favourites in Cortina included Bar Pasticceria Embassy, Pasticceria Lovat and Pizzeria Porto Rotondo. The locals were super friendly as was the vibe of the whole town. Being a couple weeks before peak season started (we went from June 11-18), some shops and restaurants were still closed and it was important to note that many shops including supermarkets are closed on Sundays and some on Mondays.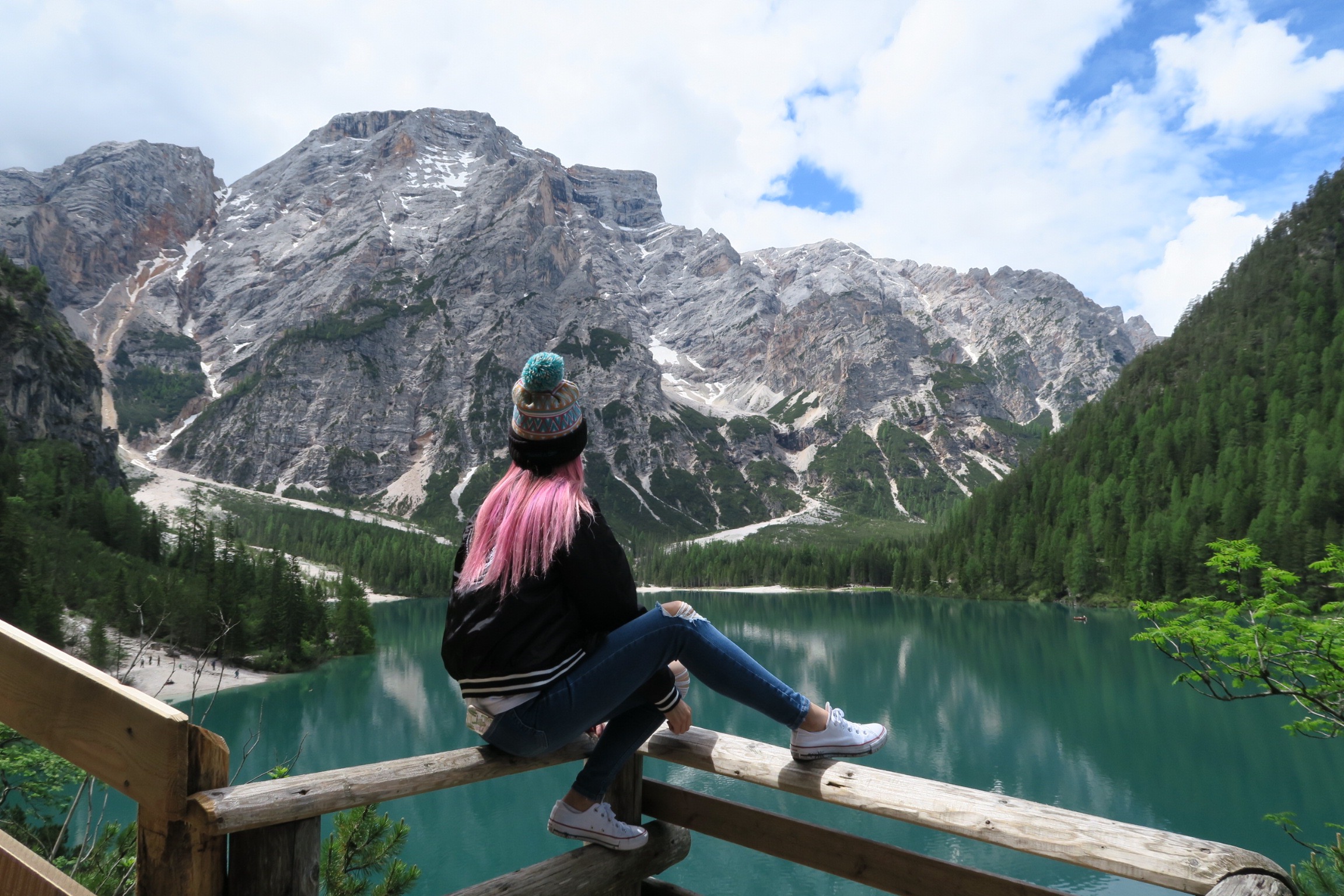 Our first free day we visited Lago Di Braies (a UNESCO heritage site) and on the way spotted a beautiful emerald/turquoise lake called Lago Di Landro and had to stop to take some photos and fly the drone. We picked up a tasty strudel to go and headed north to Lago Di Braies situated in South Tyrol close to the Austrian border. It was free to enter the park (4 euro for the carpark) and we spent a good 1.5 – 2 hours strolling around the picturesque and reflective lake. On the drive back to Cortina we stopped at Lago Di Landro again and ate at Restaurant/Cafe Durrensee which served excellent hearty soups and pastas (as well as a cabinet full of delicious looking sweet pies and cakes).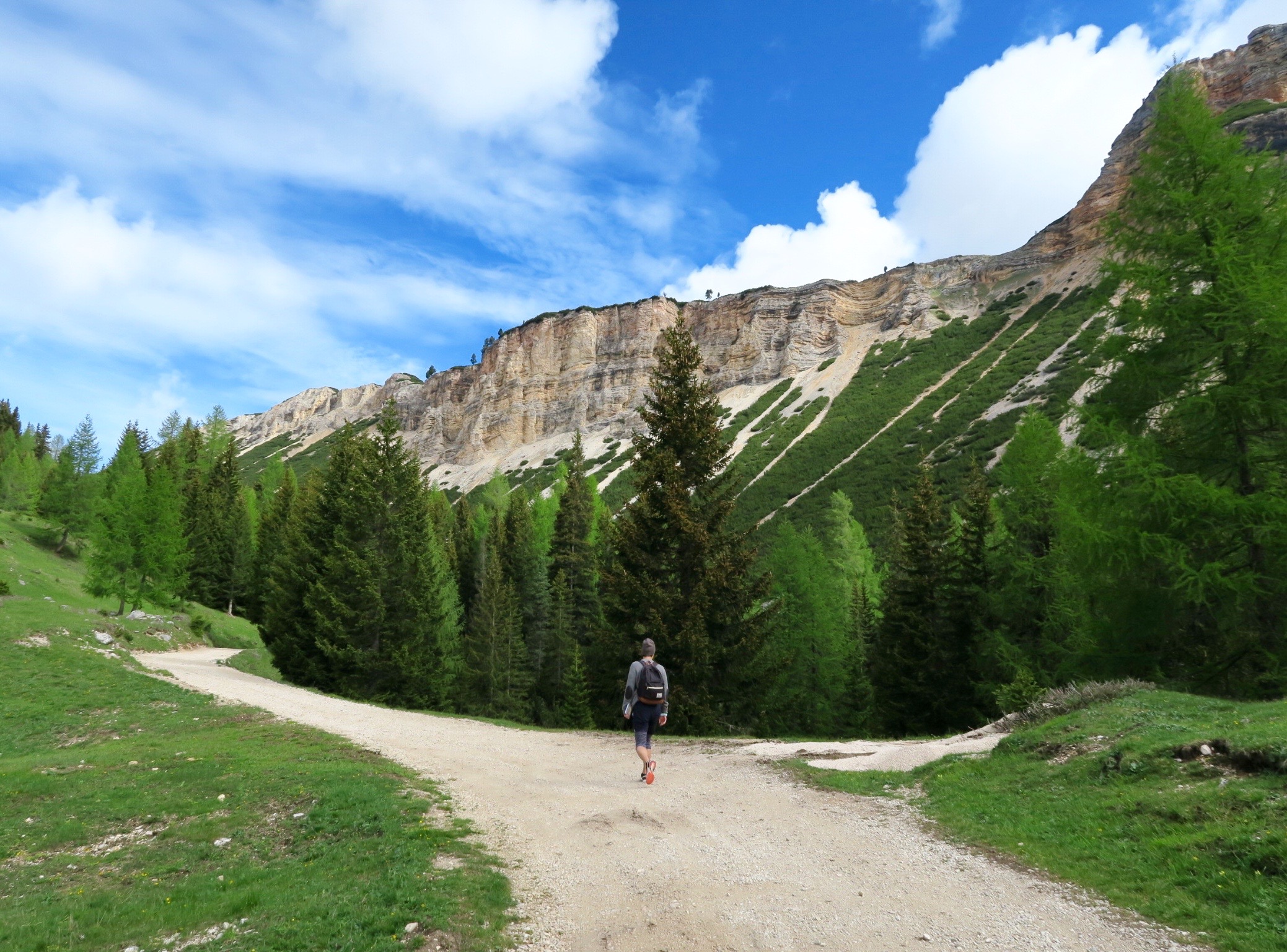 Our first day of hiking was the Sennes plateau circuit (7 hours, but we took 9 due to all the video/photo stops and time spent at the rifugios). We drove and parked (free) at Malga Ra Stua (in the peak season only shuttle busses are allowed here). This walk had green pastures, rocky paths, a grey stoney mountain, forests, lakes, the works! We climbed 300 floors that day and did >30,000 steps, it was definitely the most challenging of the hikes physically and our second favourite route. We stopped for a beer and packed sandwiches to go at Rifugio Sennes and said ciao to a mountain biker we kept following/passing from our drive up to walking up to the first rifugio. We ate our sandwiches outside Rifugio Bella with the cutest large dalmatian dog and also stopped 2/3's along the hike at a 'dairy' for some drone time and met 3 German guys who enjoyed some rum shots before heading off on a different trail.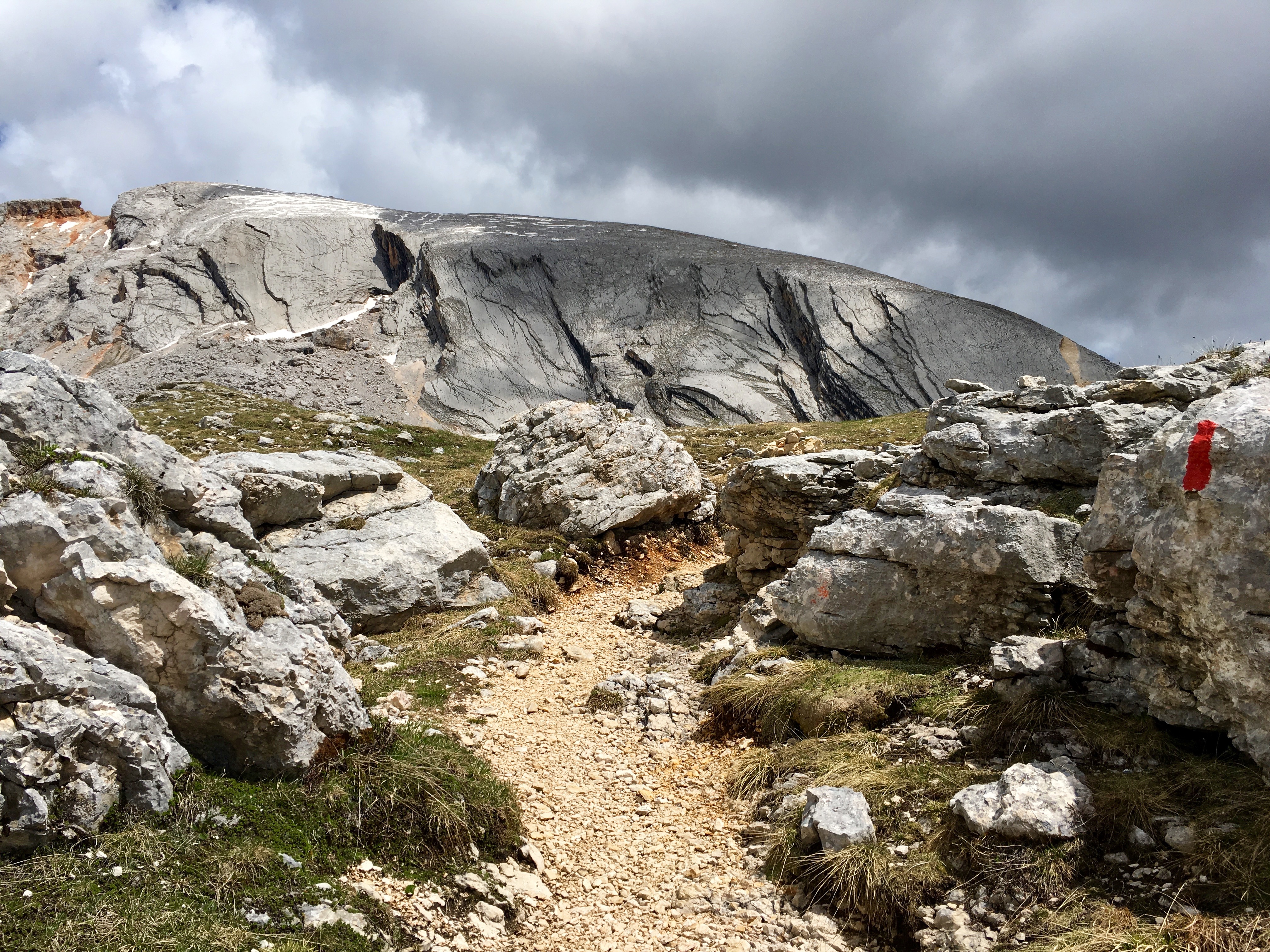 The second day we did the Monte Rite Circuit 4-5 hours (drove through Passo Cibiana and parked at the Monte Rite Pass, 3 euro). Since the weather had been fluctuating between sunny, cloudy, drizzle and rain, with the added combination of melting snow of late, the track was quite muddy and slippery up to Rifugio Dolomites. Had it been sunny the view would have been spectacular up there, nevertheless we stopped for a delicious soup and pasta (it was so cozy indoors) and unfortunately it started raining quite badly so we walked back down the gravel pathway/road for the shuttle instead of completing the circuit due to the steep and muddy walking path.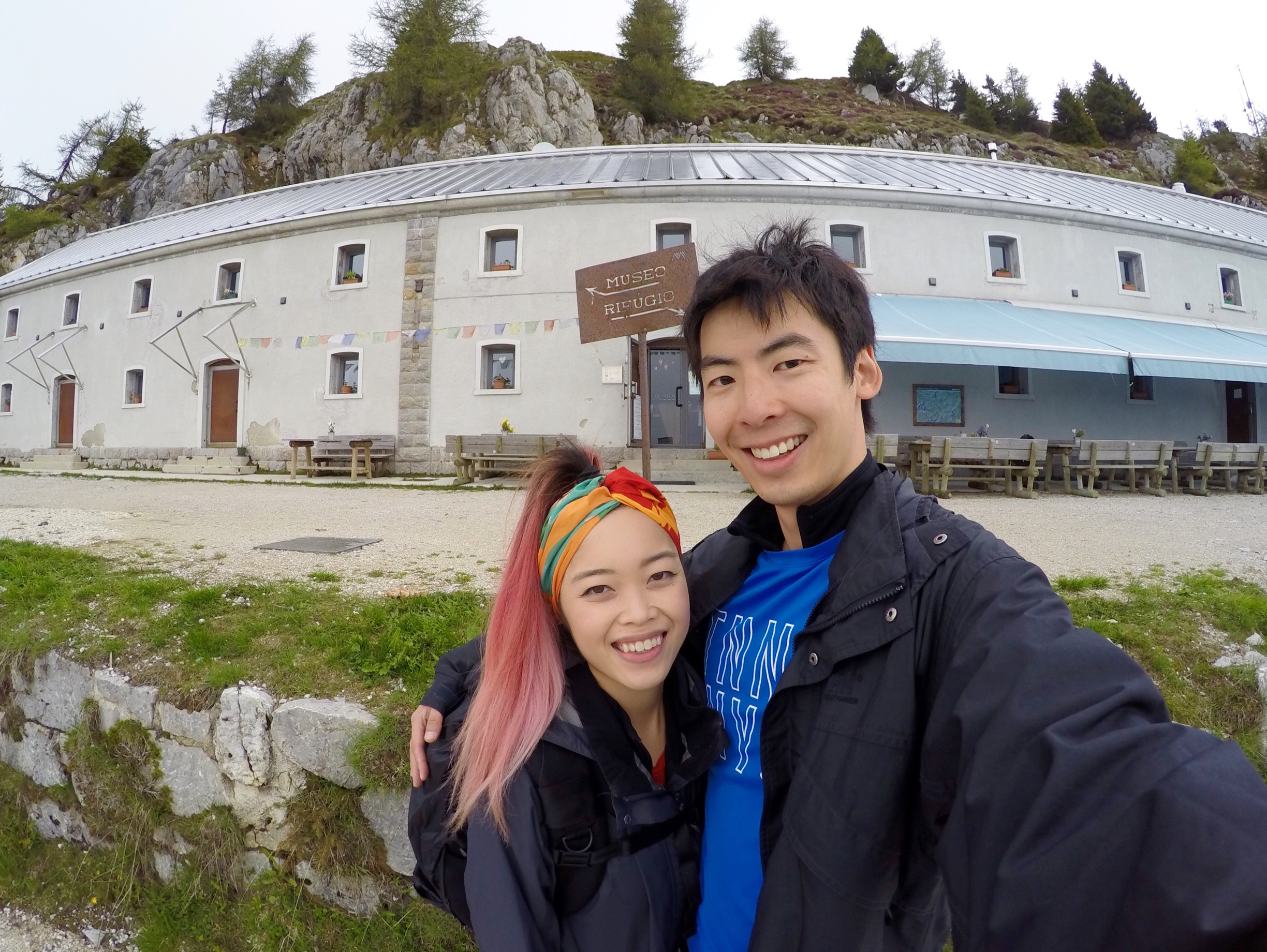 The third day was Passo Giau (6-7 hours) and our favourite hike! We started at Passo Giau (free parking) and finished at Ru Curto (instead of doing the walk all the way down to Cortina). The view at Hotel Ristorante Passo Giau was so dramatic and beautiful we stopped for some drone shots before even commencing the circuit. We found the weather was always nicer in the mornings so we took advantage of that and did most of our droning earlier in the day. Again, we took some packed sandwiches to go and hiked through 3 mountain passes (spectacular scenery), snow, forests and bridges. We stopped at Rifugio Croda Da Lago for soup and tart, and continued past the beautiful lake back to Ru Curto.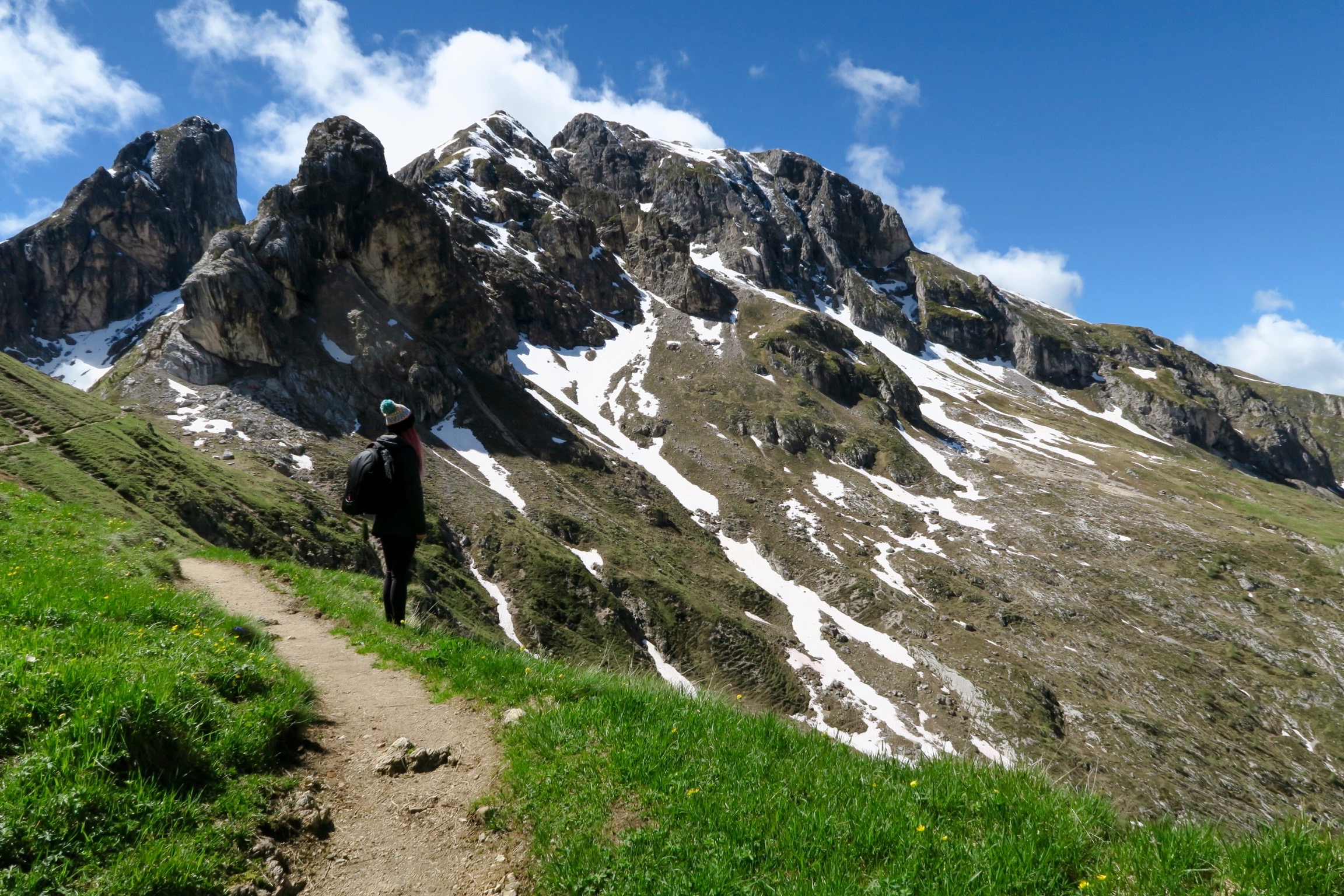 The final day of hiking was the famous (and more touristy) Tre Cime circuit (4-5 hours). There is a 25 euro entrance fee (per car), or alternatively an 8 euro per way per person fee on a bus to the start of the circuit. It was a cloudy day and we walked through clouds for most of the circuit (so unfortunately we did not get the picturesque shots of the Tre Cime and surrounding dolomite mountains). There were some walls of snow remaining and had Rifugio Locatelli been open it would have been the perfect stop for lunch. Instead we finished the circuit and ate at Rifugio Auronzo (more of a cafeteria/canteen style) before heading back to Cortina and enjoying some gelato pre-dinner.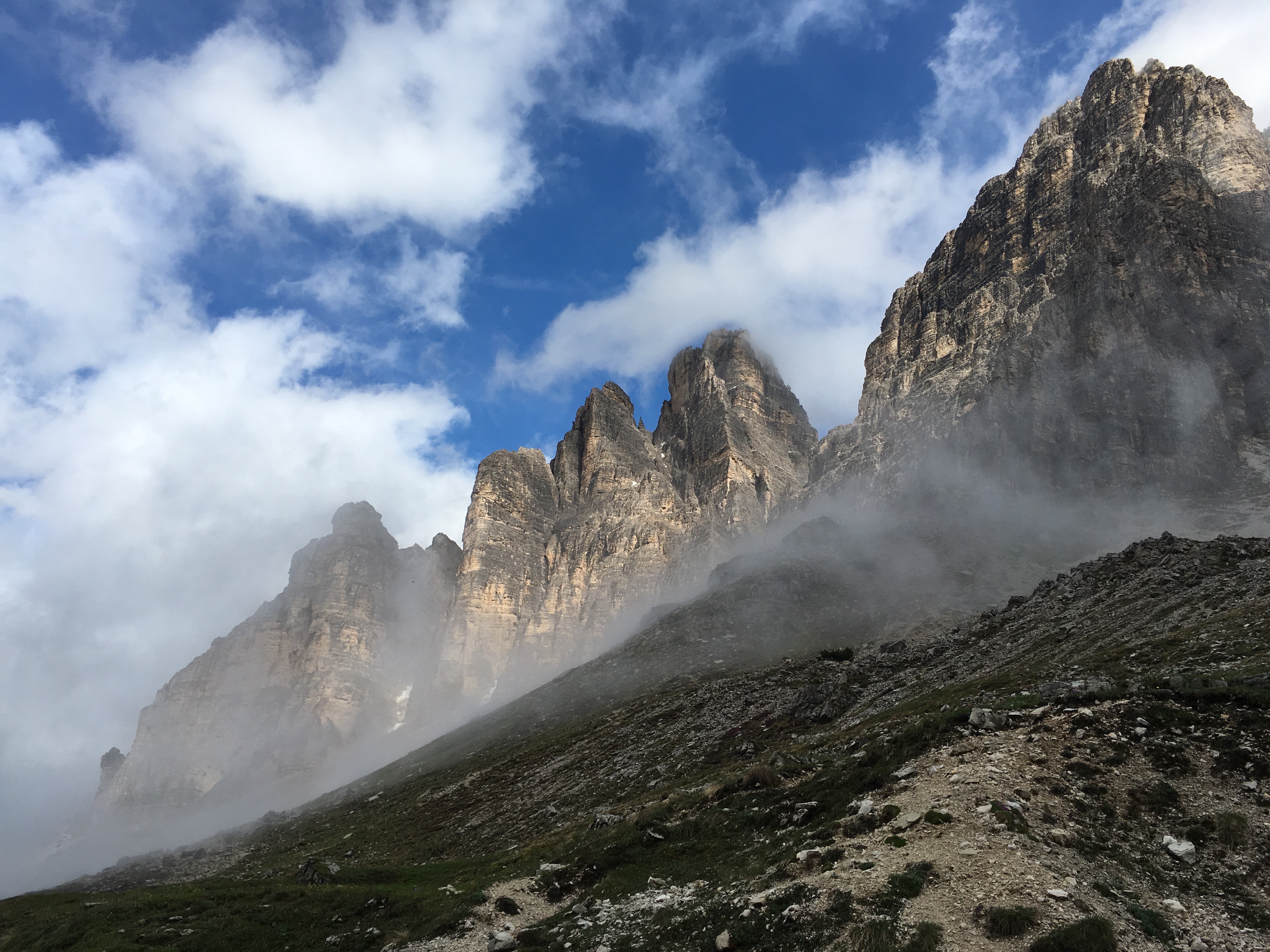 The first 3 days we saw only a handful of hikers throughout the entire day and there were a multitude of different trails stemming off from ours. We had very helpful and thorough walking guides and maps from the team at http://www.dolomitetreks.com, who also helped to book our accommodation and provide us with restaurant recommendations, driving directions and local area information. Special thanks to Anna who gave us a ride from Ru Curto back up to Passo Giau as the local busses weren't running yet, we had a wonderful time and will definitely recommend you guys to our friends and family 🙂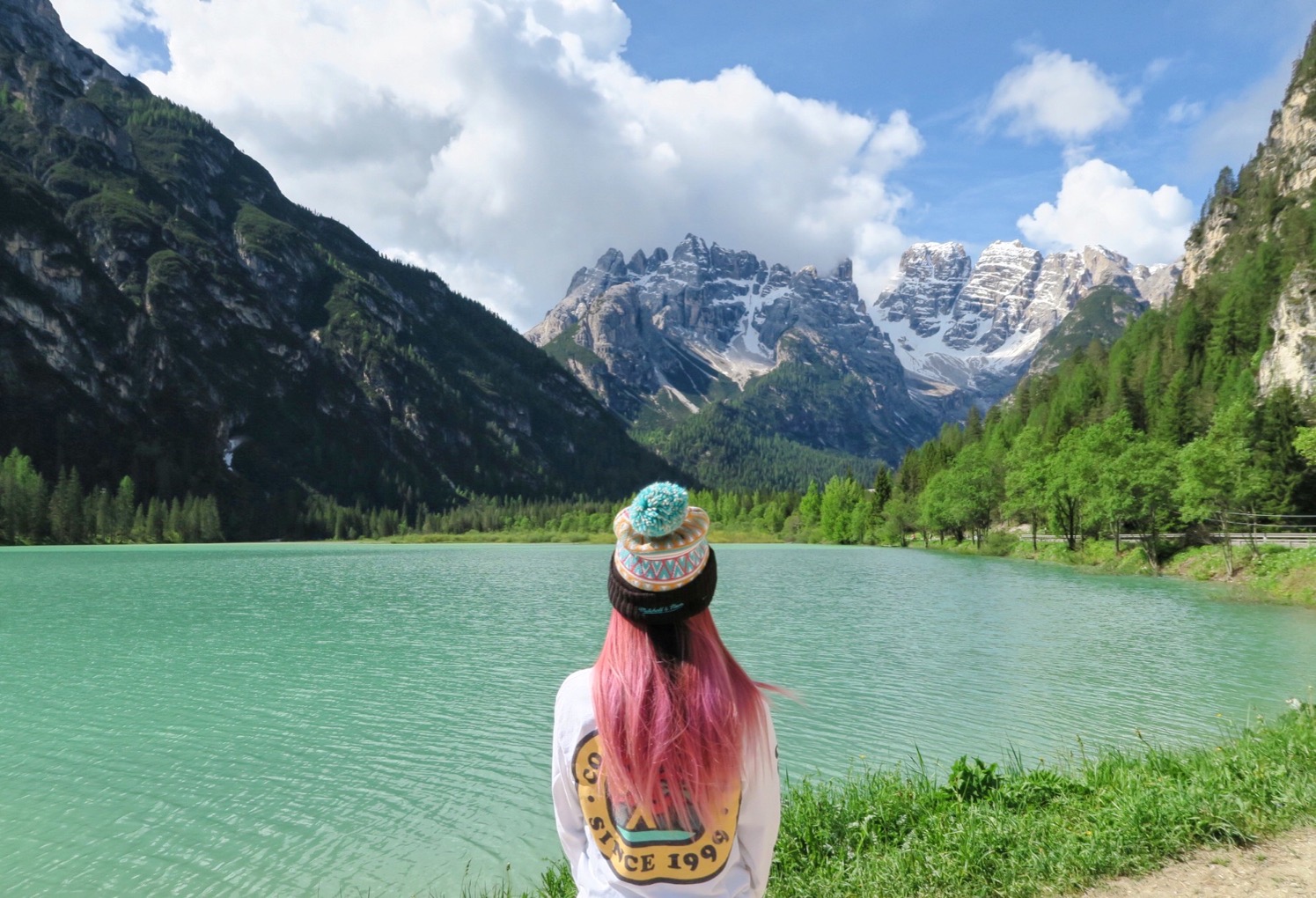 After a final delicious breakfast #whoateallthepastries (Lil did), we said goodbye to the wonderful staff at Hotel Ancora and spent our last morning/early lunch in the Dolomiti region at Lago Di Landro before driving back to Venice and spending a day exploring the shops, alleyways and canals there. Italy, you were magnificent!