Sharp Peak Hike in Hong Kong's Sai Kung East Country Park is a 7 hour demanding trail with both easy, meandering sections along the MacLehose Section 2 Trail, and steep, slippery climbing to reach the summit. The south ridge to east ridge loop track passes through forests, coastal paths, mountain rims and beaches, and the walking path can vary between concrete pavement, soft forest floor, muddy/wet shallow ponds (with loose stepping rocks and planks), dry and slippery loose rocks as you near Sharp Peak, grass and sand. There is also a northern path beginning at Ko Lau Wan pier, via Nam She Wan, and then a treacherous climb up the North Ridge to Sharp Peak.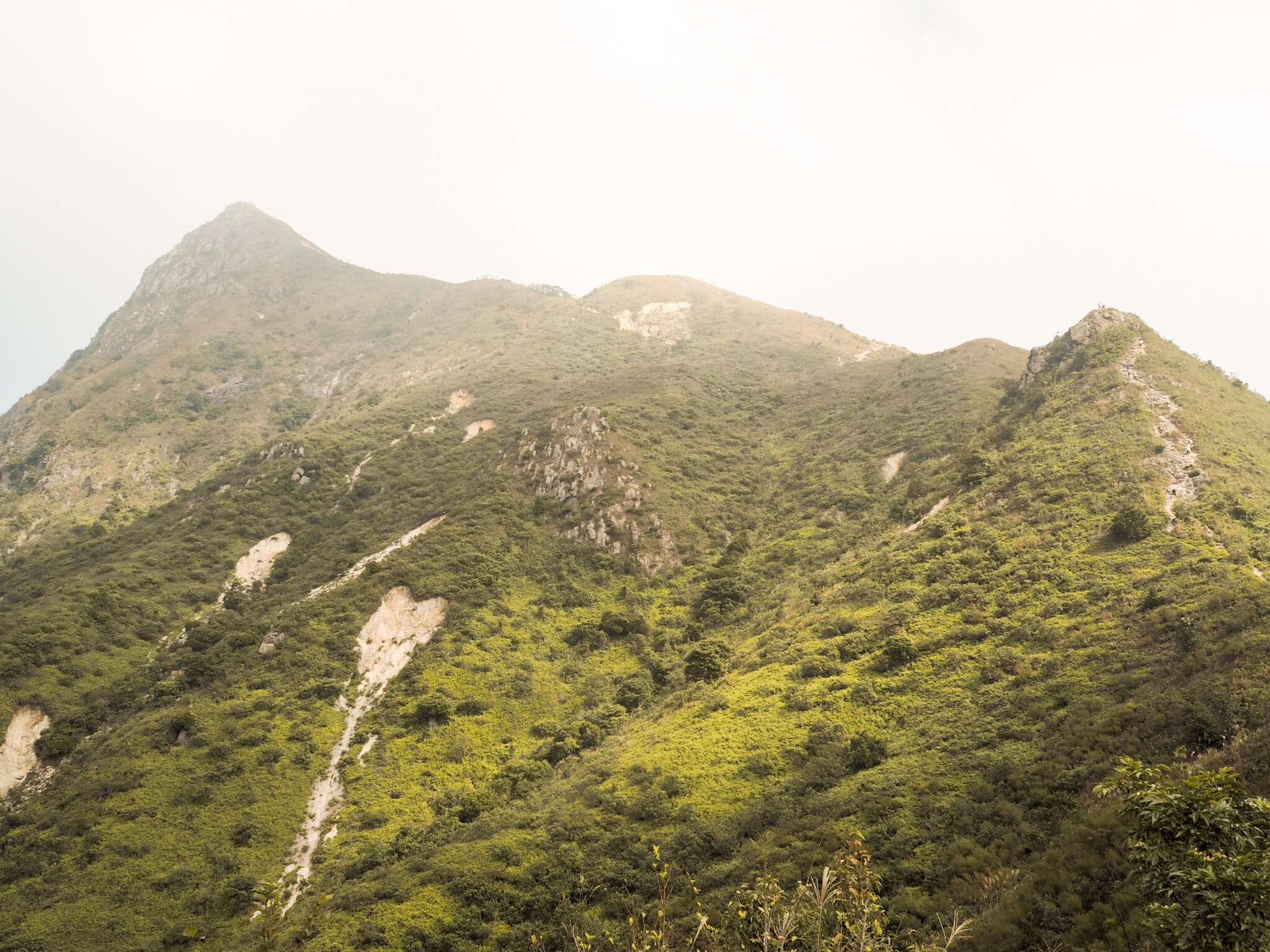 With our packed lunch, 2 bottles of water, some climbing gloves (if you like to use your hands to help clamber up and slide down loose rock faces), sunscreen and insect repellant, we made our way to Choi Hung MTR station, exit C to catch the 1A green minibus to Sai Kung Town (25mins, $8.40, frequency: 4 minutes). It was already pretty busy on the MTR at 7am on Sunday and there was a small line at the minibus stop. We then headed to the bus depot in Sai Kung Town to catch the 94 to Pak Tam Au, but discovered this was 18 stops away and with no bus in sight, we opted for a green taxi which took 15 minutes and $75 to reach the Maclehose Section 2 trailhead at Pak Tam Au (about 40 metres from the bus stop). Another bus option that goes to/from Pak Tam Au is the 96R from Diamond Hill MTR station (also goes through Choi Hung MTR station) which costs $18.70 and takes about 1 hour and 15 minutes, frequency ~30 minutes. Both the 94 and 96R end at Wong Shek Pier. (Spoiler alert, we also ended up at Wong Shek Pier by mistake lol).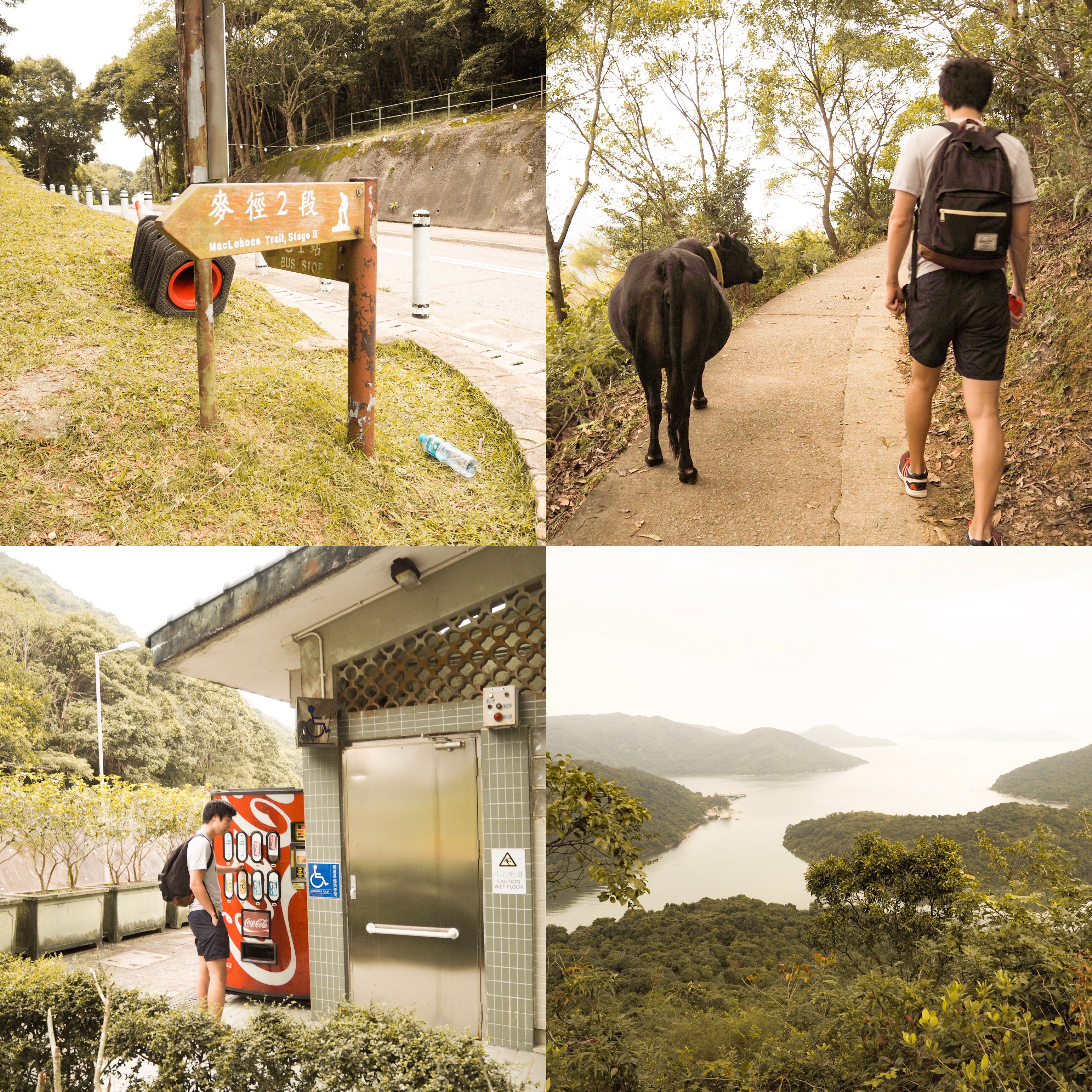 There are some public toilets and vending machines with beverages at Pak Tam Au start point. The MacLehose track begins as a concrete path under a canopy of tree and bush, and you are almost immediately treated to a beautiful view of To Kwa Peng. We inched past a cow that was feeding on this two person wide track and caught our first glimpse of Sharp Peak. At this stage it looked impossibly far away that we thought, nah, it can't be!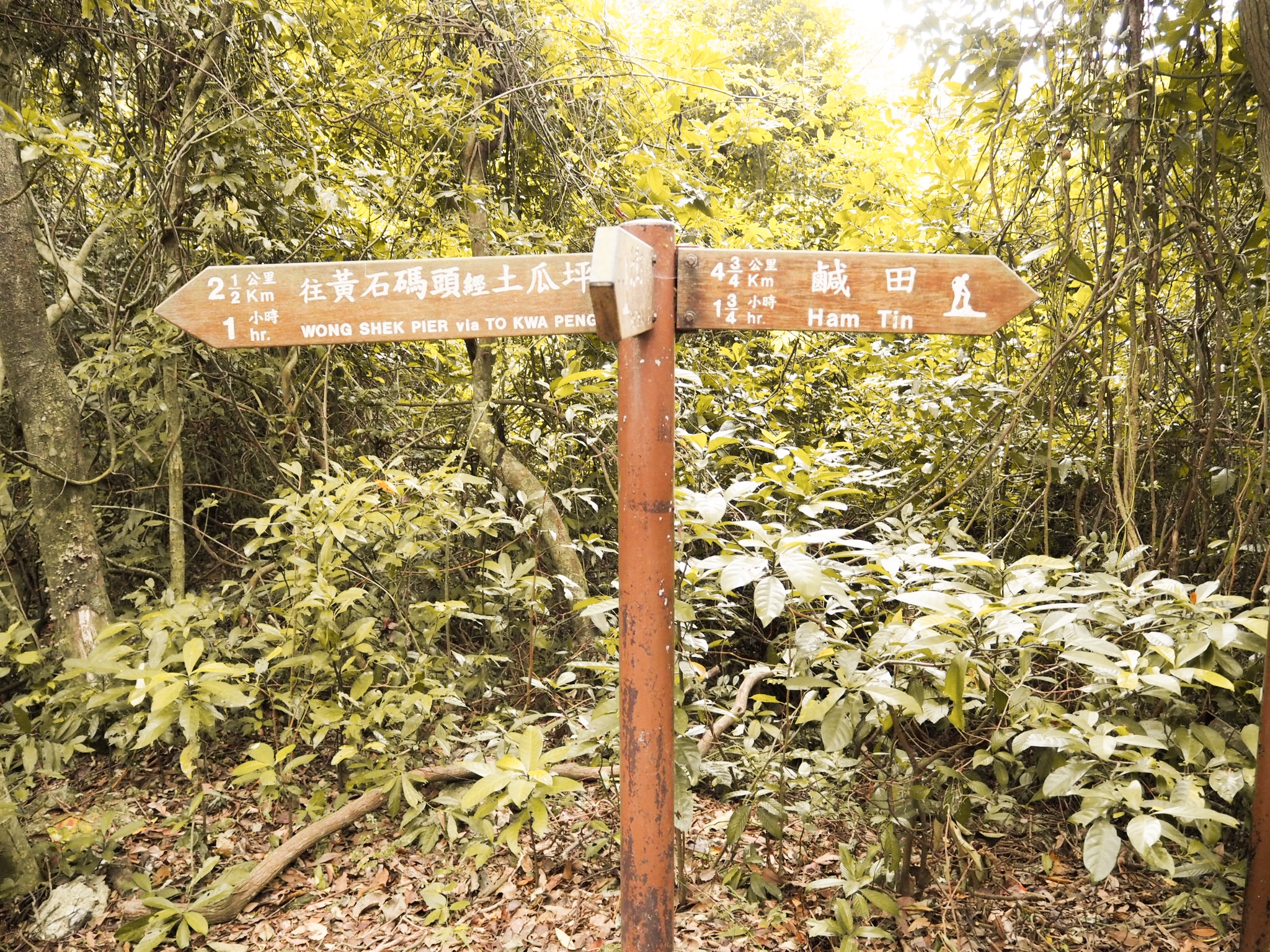 At the first fork in the road, turn right and head towards Ham Tin which goes through Chek Keng. Unfortunately we were following some sub par directions (or maybe we're just noobs) and turned left, ending up at Wong Shek Pier.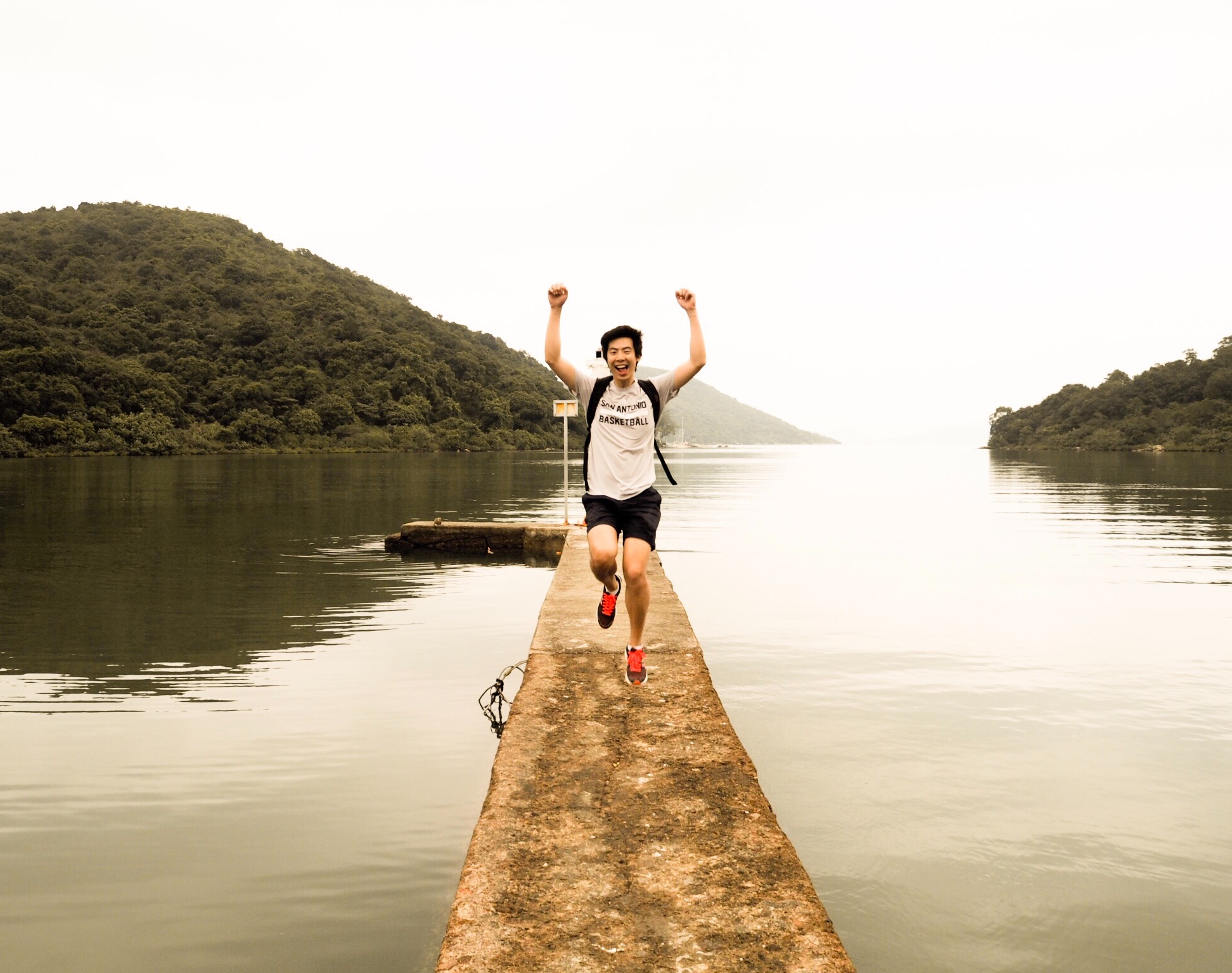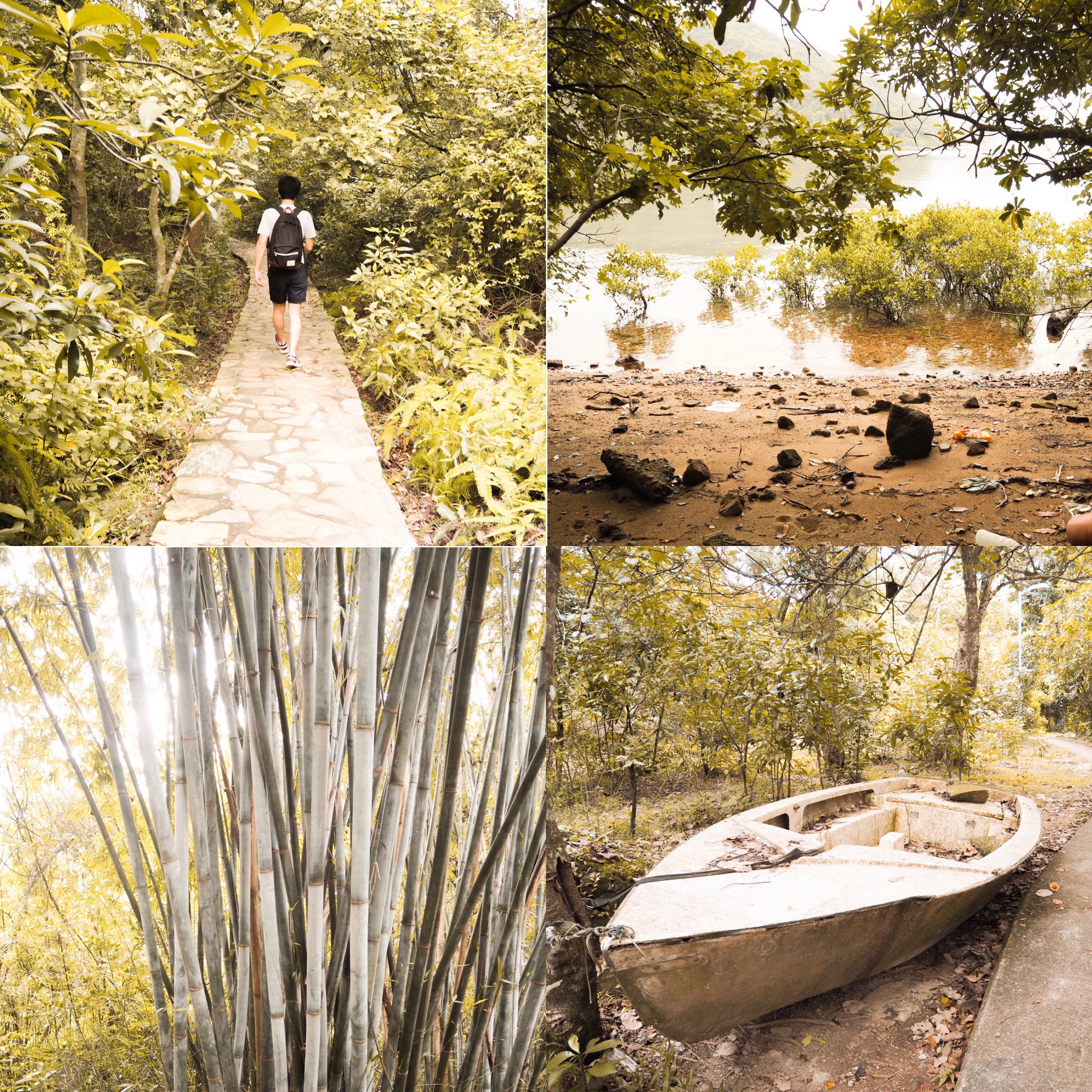 Photos from our detour – we saw mangroves, crabs, cows, bamboo stems and heard lots of birds chirping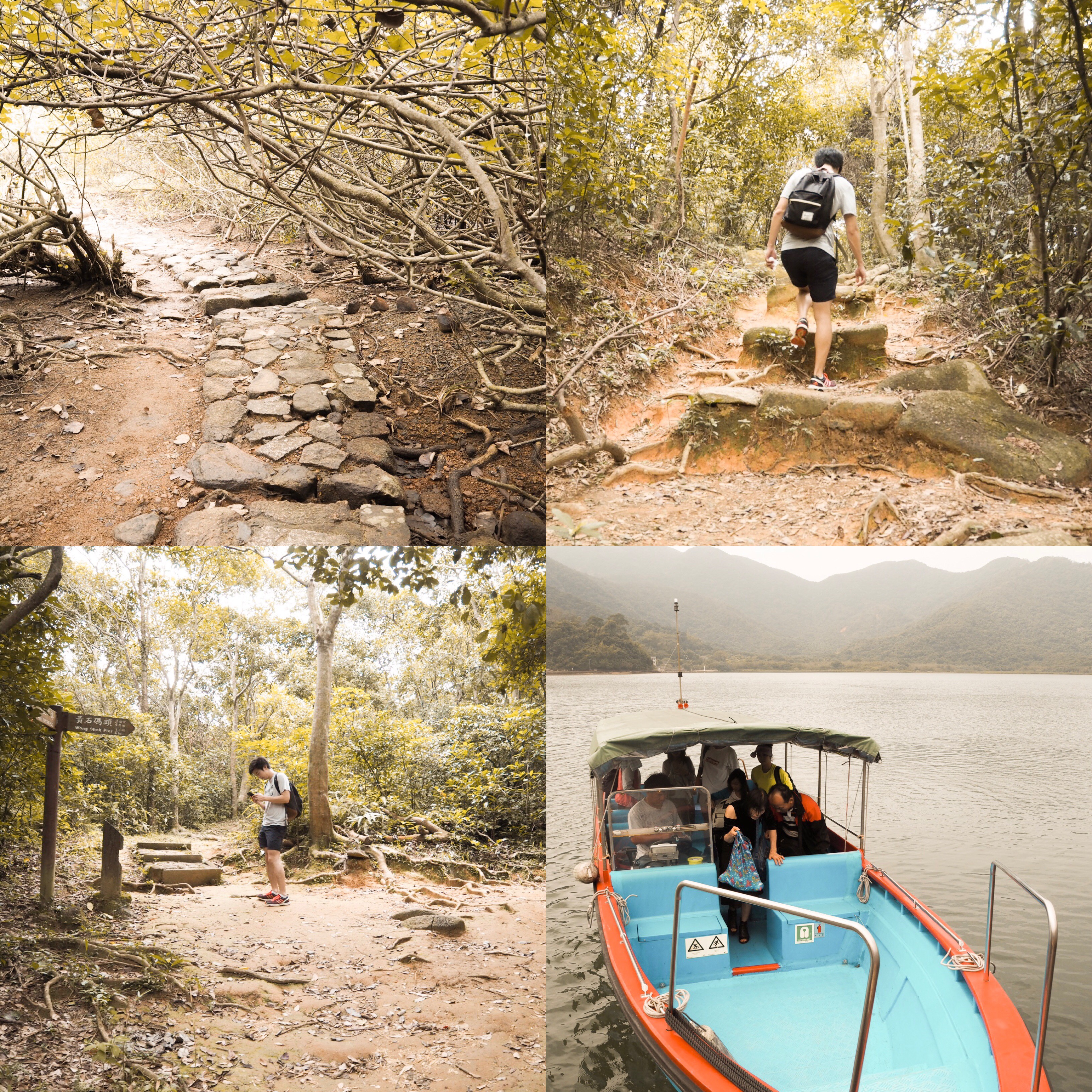 We managed to catch a speedboat for $30 each from Wong Shek Pier to Chek Keng Pier (you will need to negotiate with the boat operators to see if they are willing to take you, luckily it was very busy on the pier that morning so we had 7 other people share a boat with us, lowering the cost). The ferry option did not work for us due to the infrequency and although the timetable said it should be stopping at Chek Keng the captain said otherwise when we asked.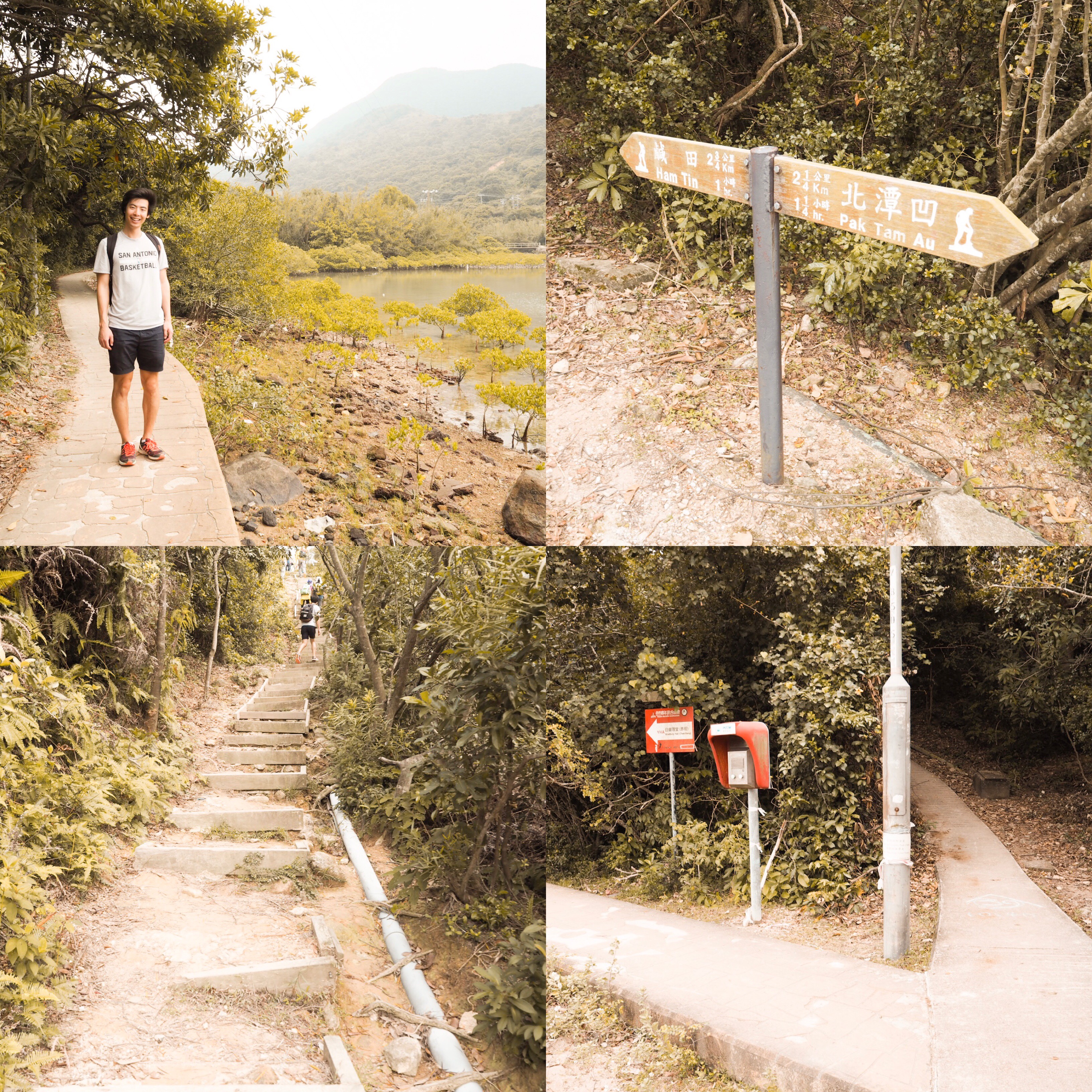 We wound our way around the coast (turned right instead of heading to YHA) until we reached another fork and were back on track again at the Ham Tin and Pak Tam Au signage. We turned left towards Ham Tin (if coming from the original route at Pak Tam Au just keep going straight) and continued uphill until we reached the turn off to the left for Sharp Peak. There is an information post describing Sharp Peak at the entrance to the trail/stairs.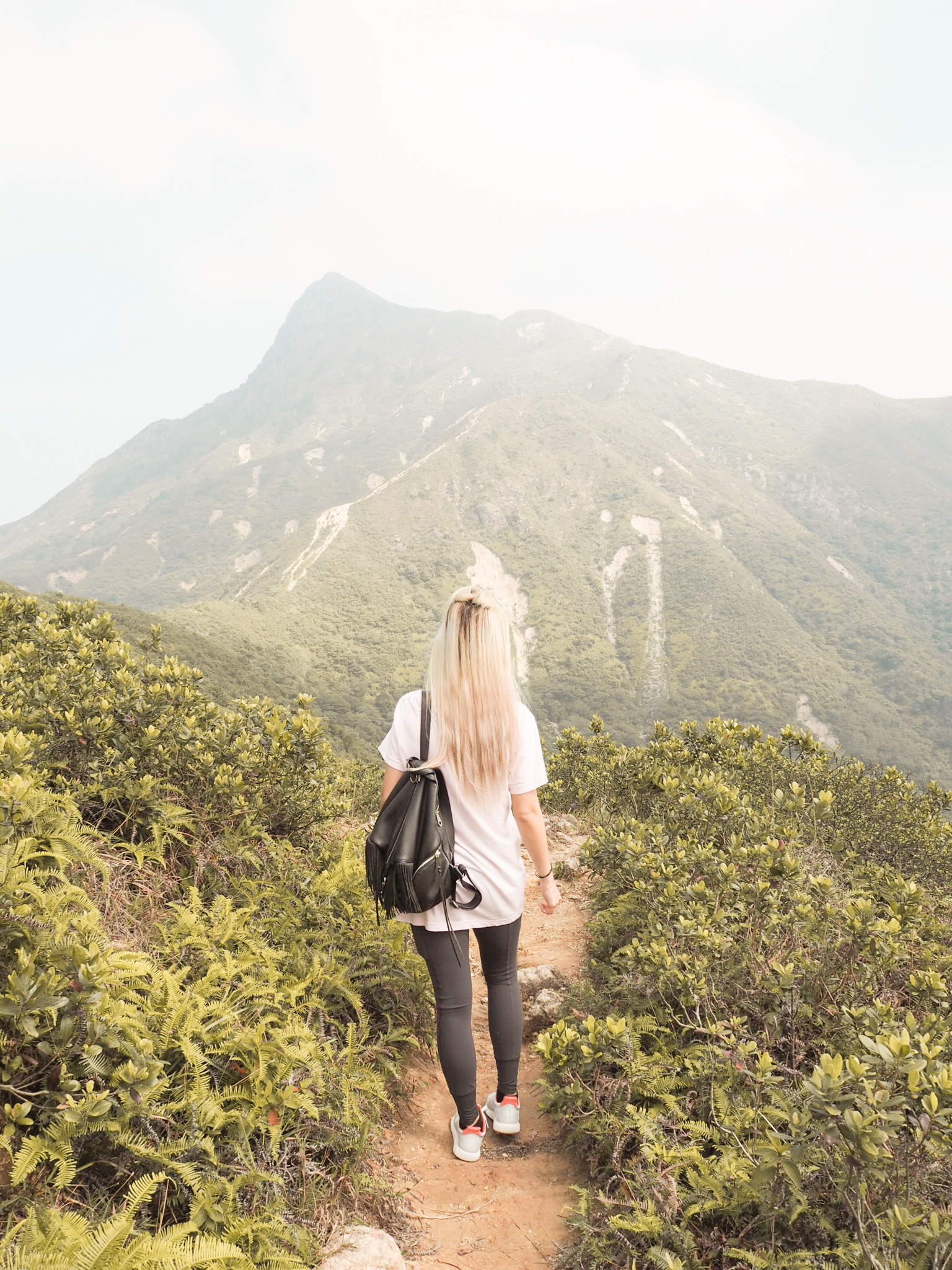 We began the uphill trail with amazing views all around, especially of Sharp Peak looming ahead. In the picture above, you can make out the trail along the ridge of the mountains curving diagonally right and then a left turn to the summit.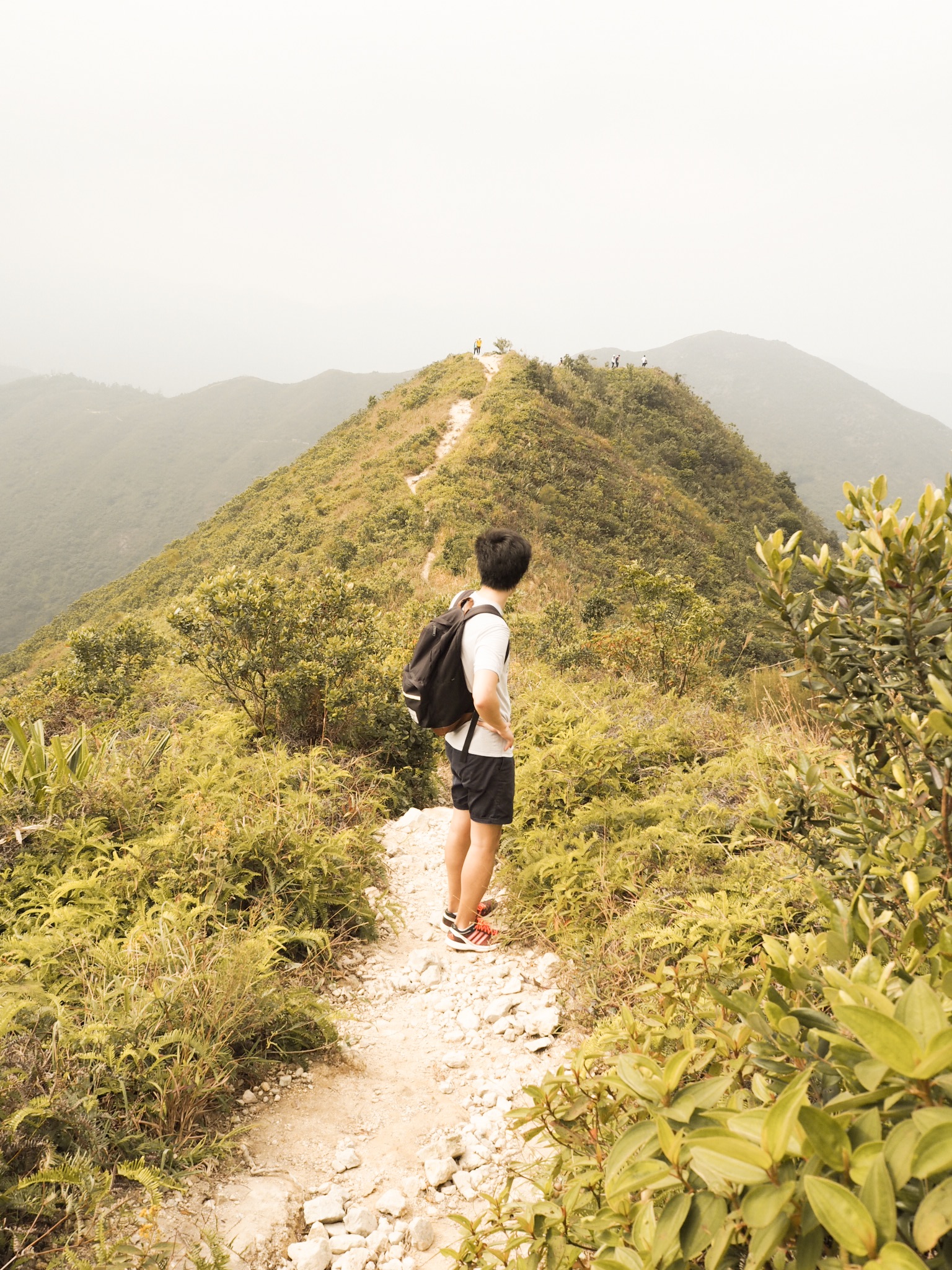 Looking back the the progress we had made!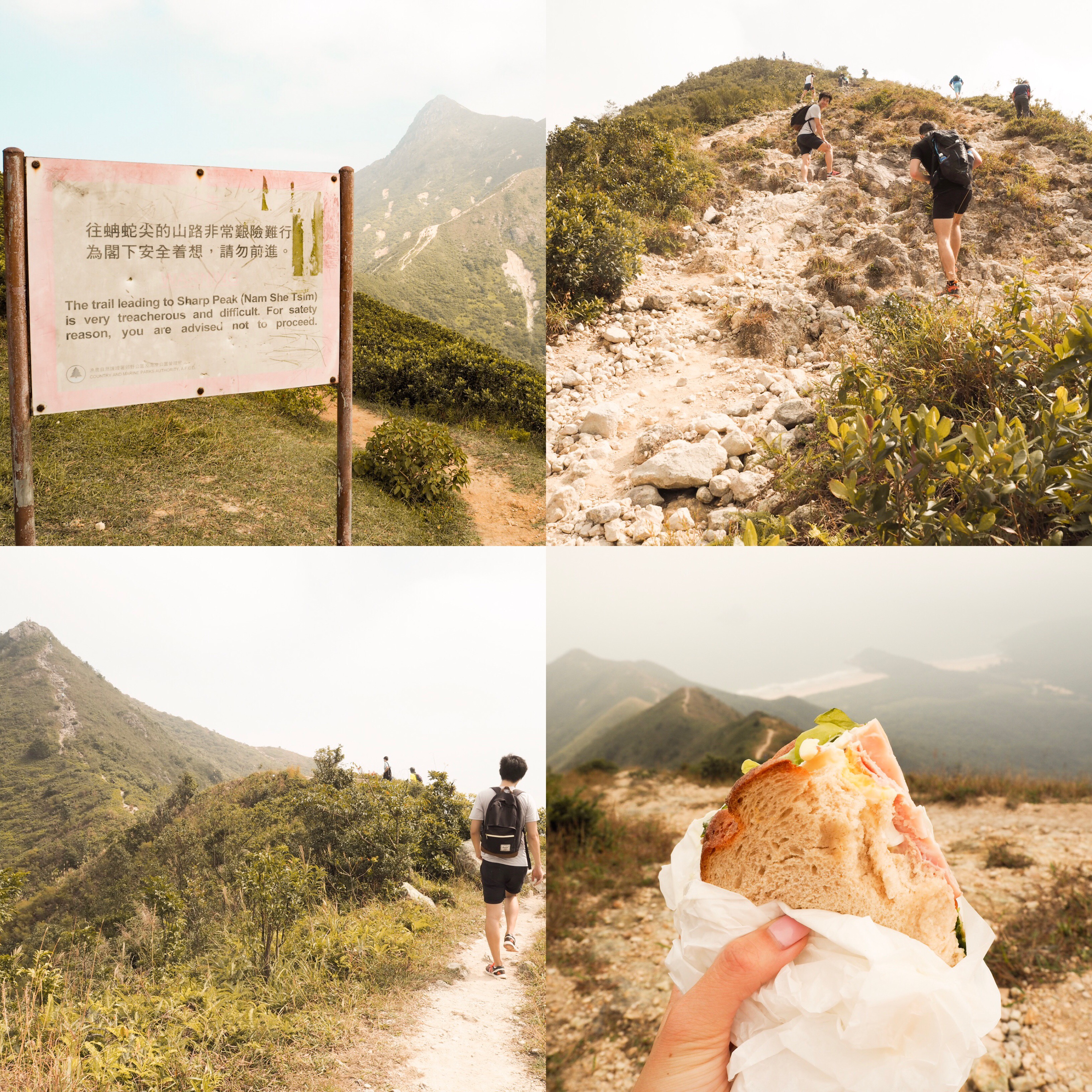 We enjoyed lunch after two steep sections and decided to head down the east ridge earlier instead of continuing to the summit after having lost 90 minutes in our morning detour.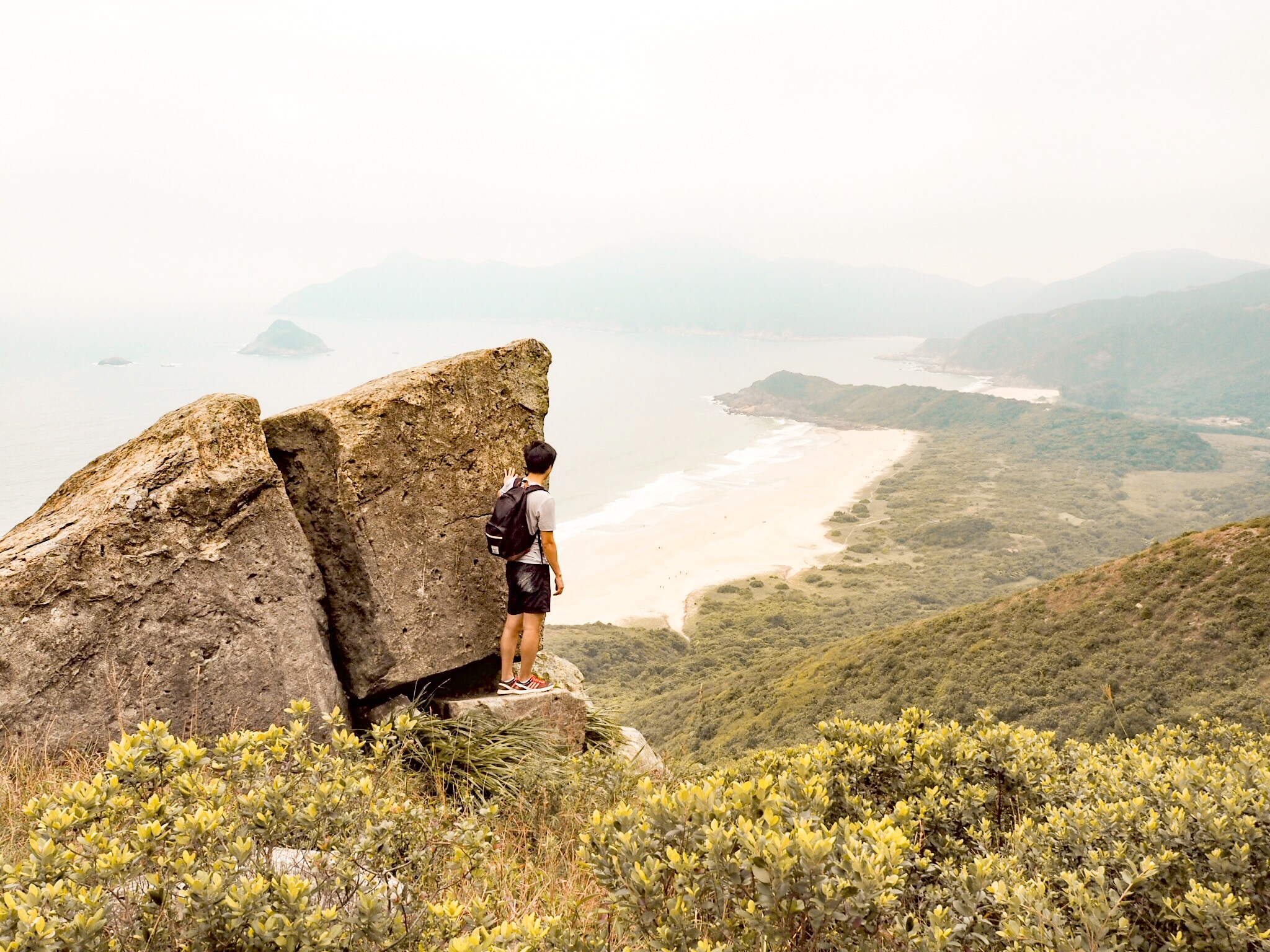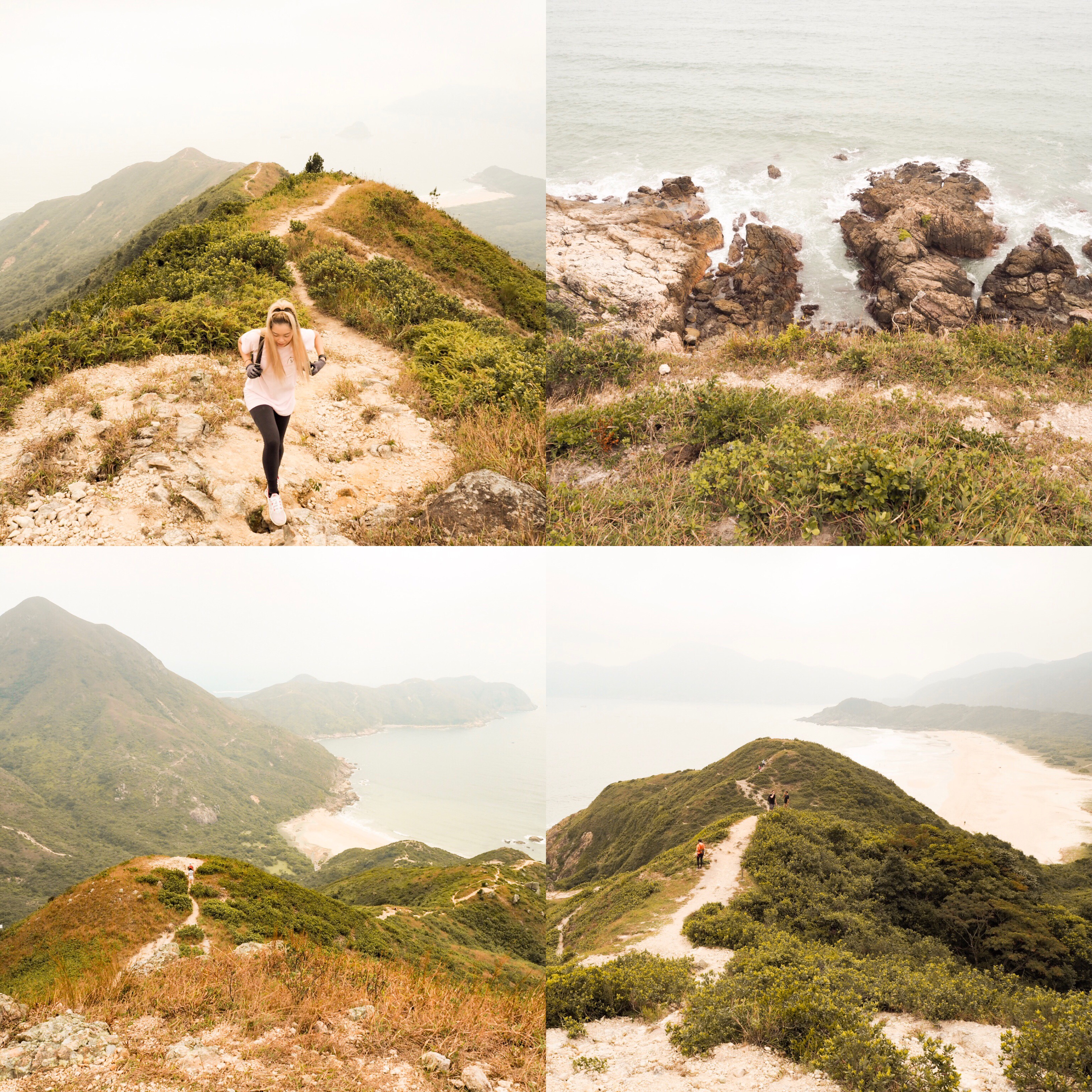 The descent down the east ridge toward Tai Wan beach on the right was incredibly slippery on the loose rocks. An expert group of seasoned hikers commented on how we didn't have appropriate shoes but did offer us a much appreciated plaster for Rich's grazed hand. The views were incredible and for a second it felt like I was hiking in Hawaii again – only 5 months until round 2 wooo!??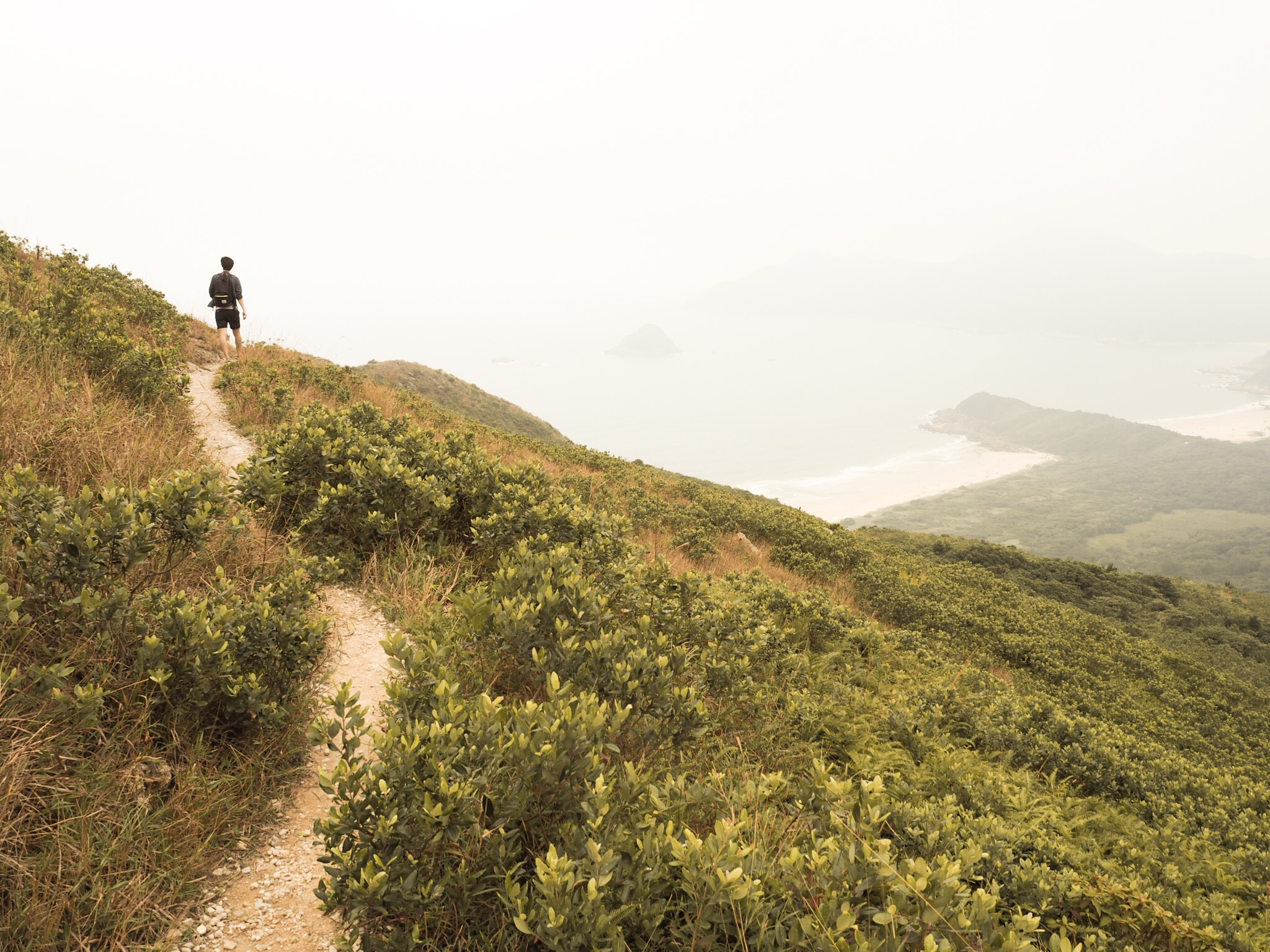 There are 4 beaches along the stretch of Tai Long Wan. On the left of the east ridge is Tung Wan, the one we descended to on the right is Tai Wan, and further to the right lies Ham Tin and then Sai Wan. On a clear day the water is turquoise blue and the sand is super soft and powdery, the best stretch of beach I have ever seen in Hong Kong that could rival many in New Zealand! I found a great post about a separate beach hike with a return boat option here: https://www.google.co.nz/amp/s/hkfiles.wordpress.com/2015/03/23/beach-hike-long-ke-wan-to-tai-long-wansai-wan-beach/amp/?client=safari
I'd definately want to come back with my swimmers next time for a refreshing dip!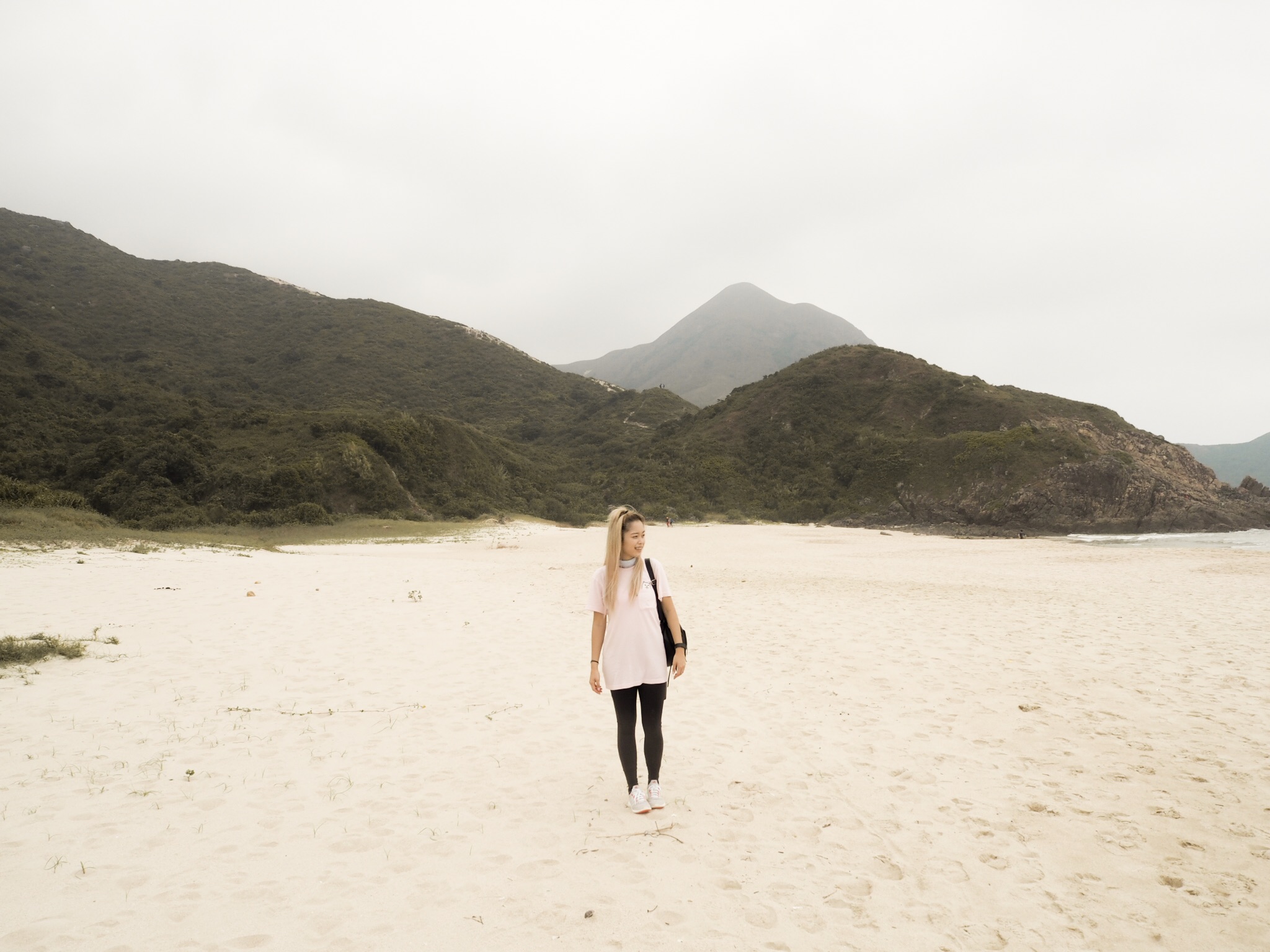 You can see a faint trail line directly behind me between the two hills that snakes up to the left along the east ridge
About 100 metres along Tai Wan beach there is a trail opening on the right through some grass and bush back into the forest. The trail is marked by pink ribbons and expect to walk through some wet/muddy ponds with wobbly stepping rocks and short planks of wood.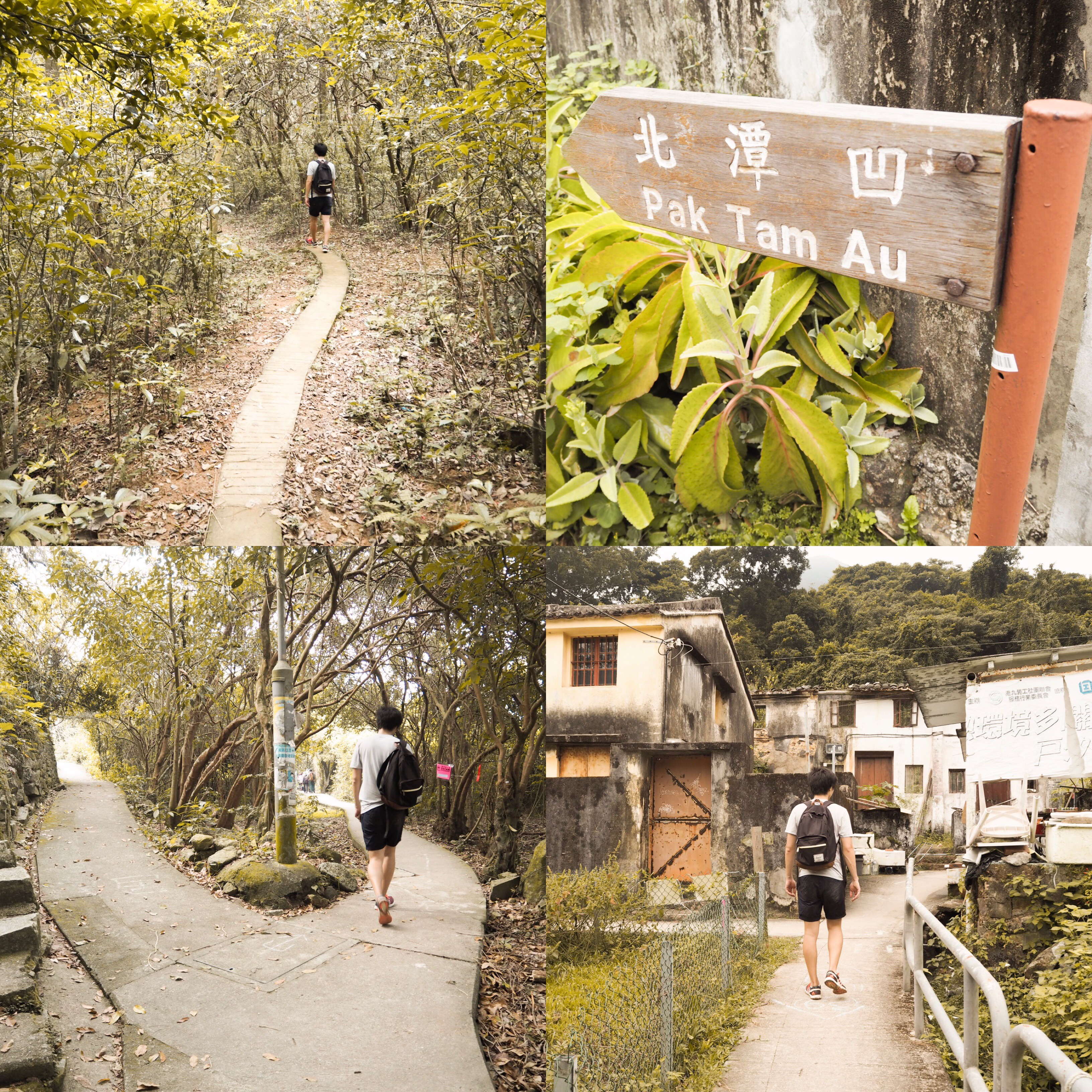 This track connects back up to the MacLehose Section 2 trail via that initial turn off to Sharp Peak (loop complete) doubling back along where we have already traveled through Chek Keng and up to the Pak Tam Au start point. From there we waited around 15 minutes and caught the 96R bus back to Choi Hung MTR station.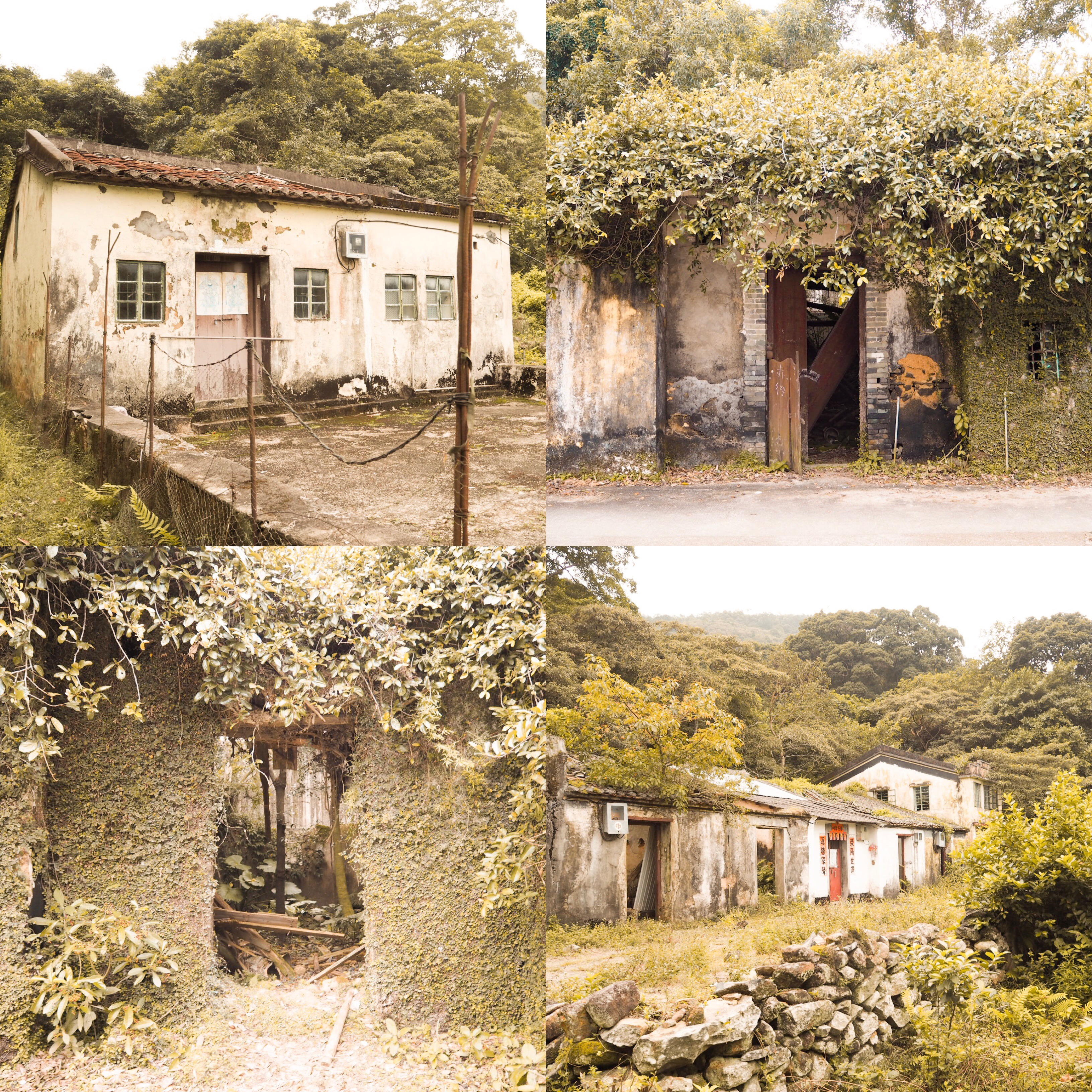 Abandoned houses along the trail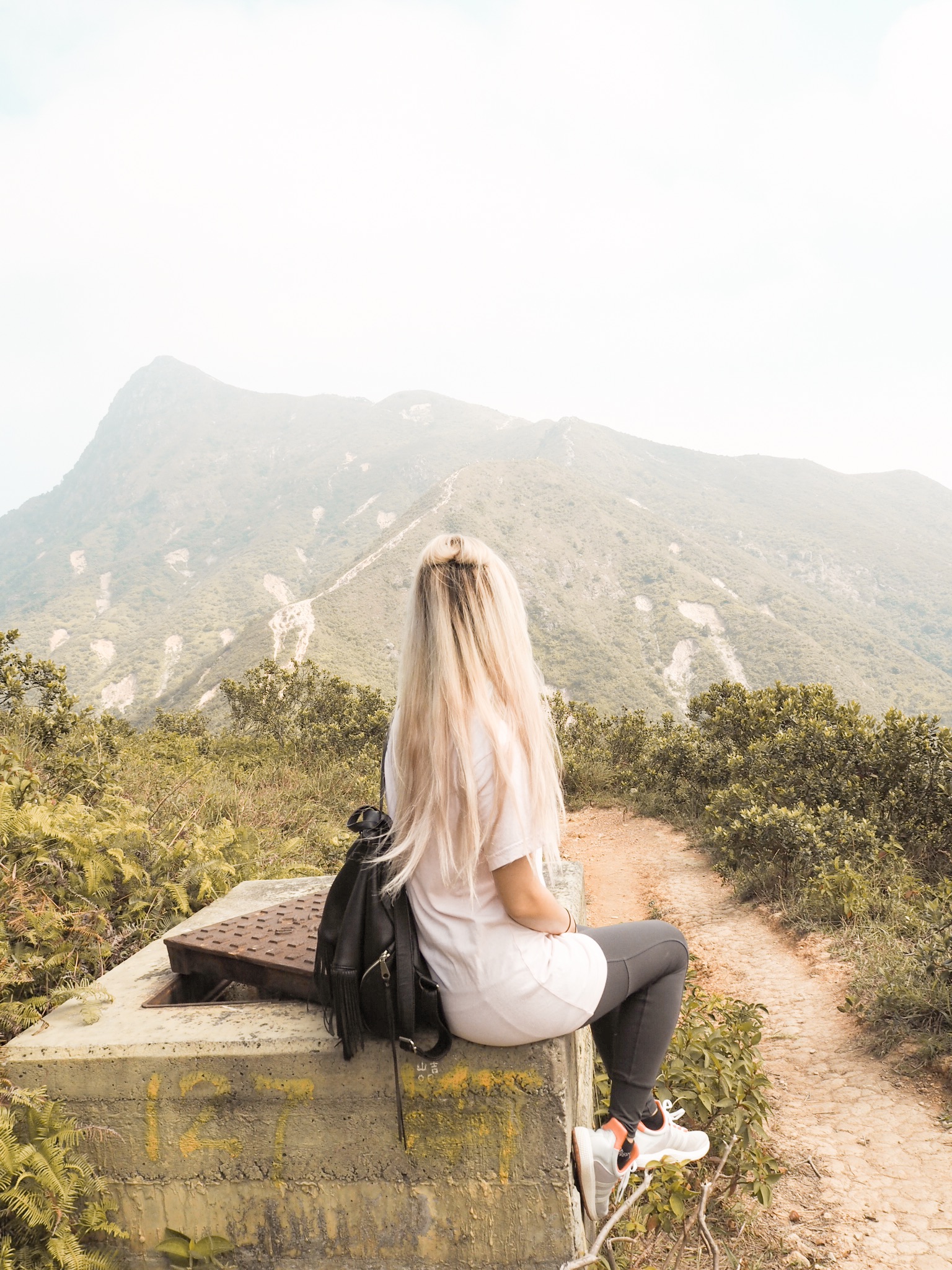 Having done Lion Rock, Dragon's Back and now most of Sharp Peak, I would have to say all are so different with Dragon's Back being the easiest (made even easier and more pleasant when there are big crowds if you do it backwards starting at Tai Tam Gap Correctional Institute ~1.5-2 hours). Lion Rock had some steep climbs, epic rock formations and views of the city (I struggled with this as it was May and already in the 30's, coupled with a 60+ floor hike up the steep street from Wong Tai Sin MTR before even reaching the trail head ~3 hours). Sharp Peak was on another level as I had to get on all fours at times but as a sea and beach lover the view payoff was awesome and I always enjoy looking back on what I have accomplished hiking that day ??. Shout out to Oliver's the Delicatessan – I enjoyed my sandwich lol.