As a third time visitor to Tokyo with only 3 full days to explore the city this time, we hit the ground running and managed to get to most of the spots on our checklist.
We were treated to incredible views of Tokyo Tower, Mt. Fuji, Tokyo city and the Shinkansen upon arrival to our hotel. Walking over to Ginza we checked out some clothing stores and found Dover Street Market which had some awesome Japanese edition products for popular clothing and shoe brands such as Nike and Comme des Garçons. We then loaded up a Suica and took the JR to Shinjuku, strolled around Golden Gai, a series of 6 narrow streets filled with ~200 tiny 5-6 person bars, and grabbed some dinner.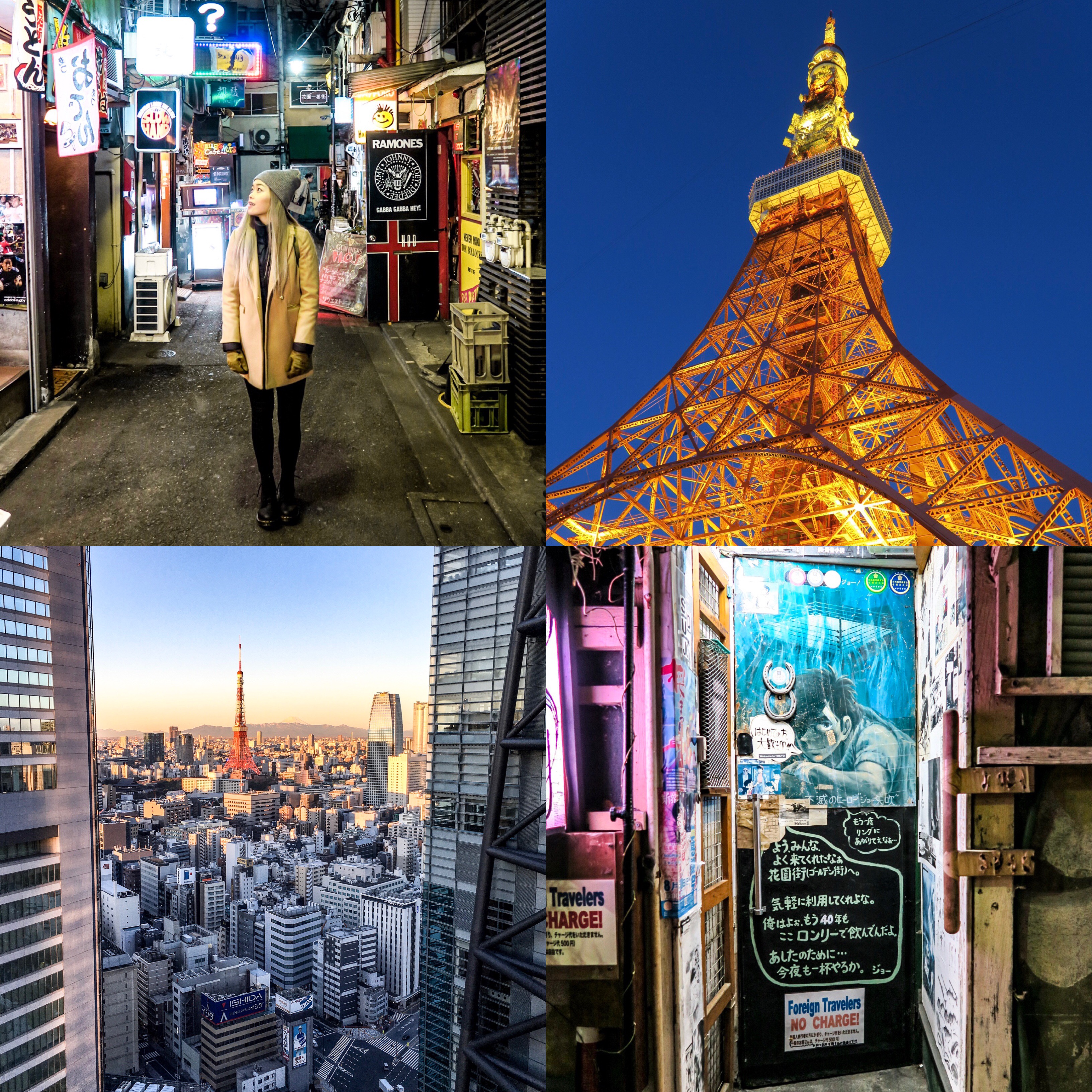 The following morning we stocked up on some rice balls and pizza baos from Family Mart (seriously though, those pizza baos were dayam tasty!) and boarded a bus to Kawaguchiko Station from Shinjuku Expressway Bus Terminal. The ride was about 2-3 hours long (traffic pending, book your ticket in advance online), with the scenery getting more mountainous and snowy the closer we got to Lake Kawaguchiko. From there, we saw snow-capped Fujiyama in all its glory, snapped some pics and played in the snow, but headed back to Tokyo in the afternoon to make the most of Ikebukuro's Sunshine City shopping centre. If we had enough time, we would have liked to visit the Fuji Yurari Hot Spring Onsen near Lake Saiko which has both public and private baths (the latter for us tattooed folk, at an additional cost).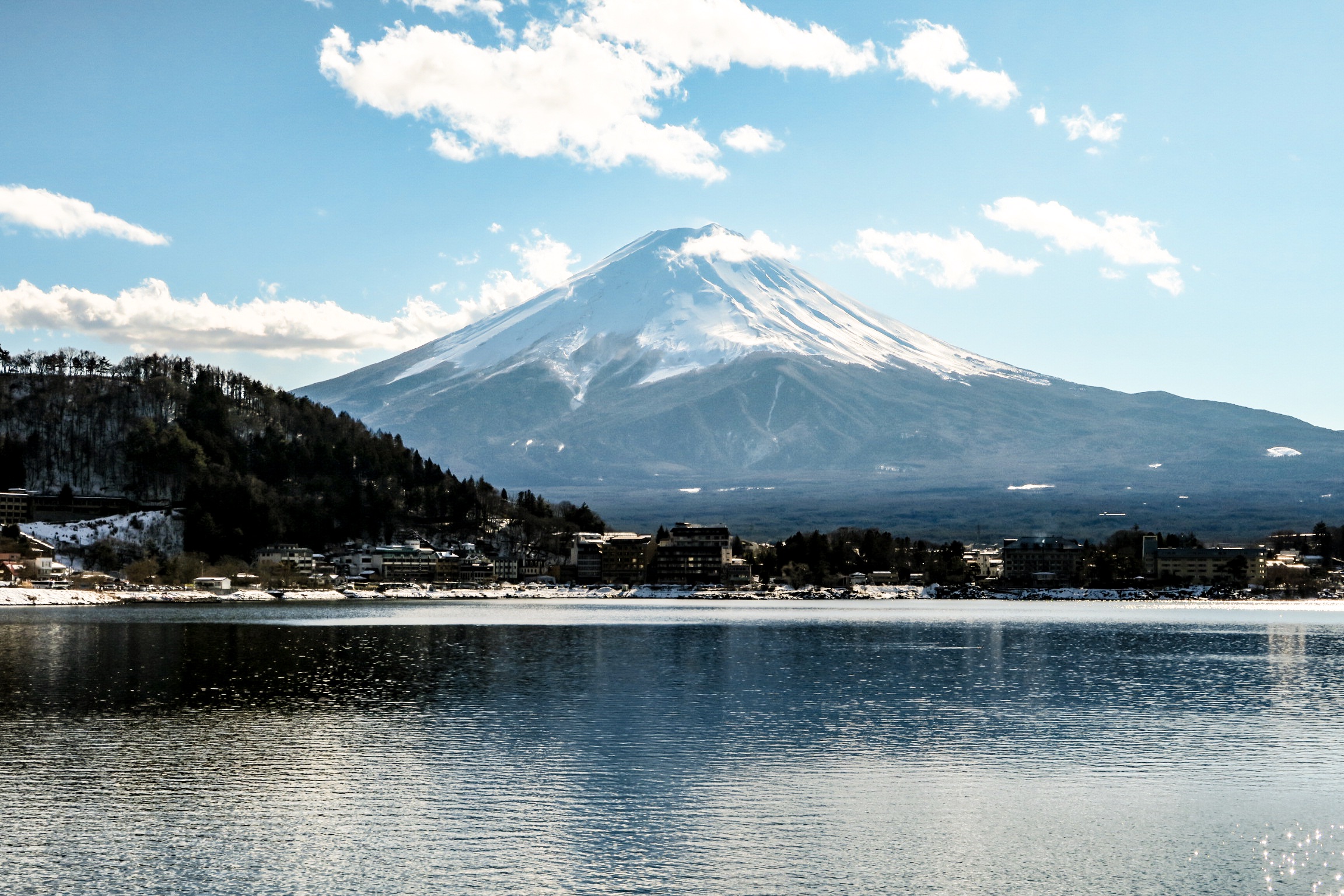 Sunshine City houses the Pokemon Centre Mega Tokyo as well as J World, an indoor amusement park with rides and installations featuring anime favourites like Dragon Ball Z, Naruto and Bleach. We also visited the Ghibli store to pick up some merch as unfortunately, we couldn't get tickets to the popular Ghibli museum this time.
Akihabara was next on our list, and we spent a couple of hours shopping (some shops don't open until 11am or even 12pm), before grabbing some lunch and visiting the Yodobashi store in the area (serious drool worthy shop for camera and accessories lovers). We then headed over to the Roppongi area for the highlight of the trip: real-life Mario Cart aka MariCar (RMariCarGarage). We picked the 4pm-6pm time slot to get both the sunset and night lights experience, picked out our costumes (Bowser for my bawse self and Yoshi for Rich), put some gloves on (it was freezing!), learnt the basics, and off we went (you will need to bring your local driver's licence and an international driver's licence).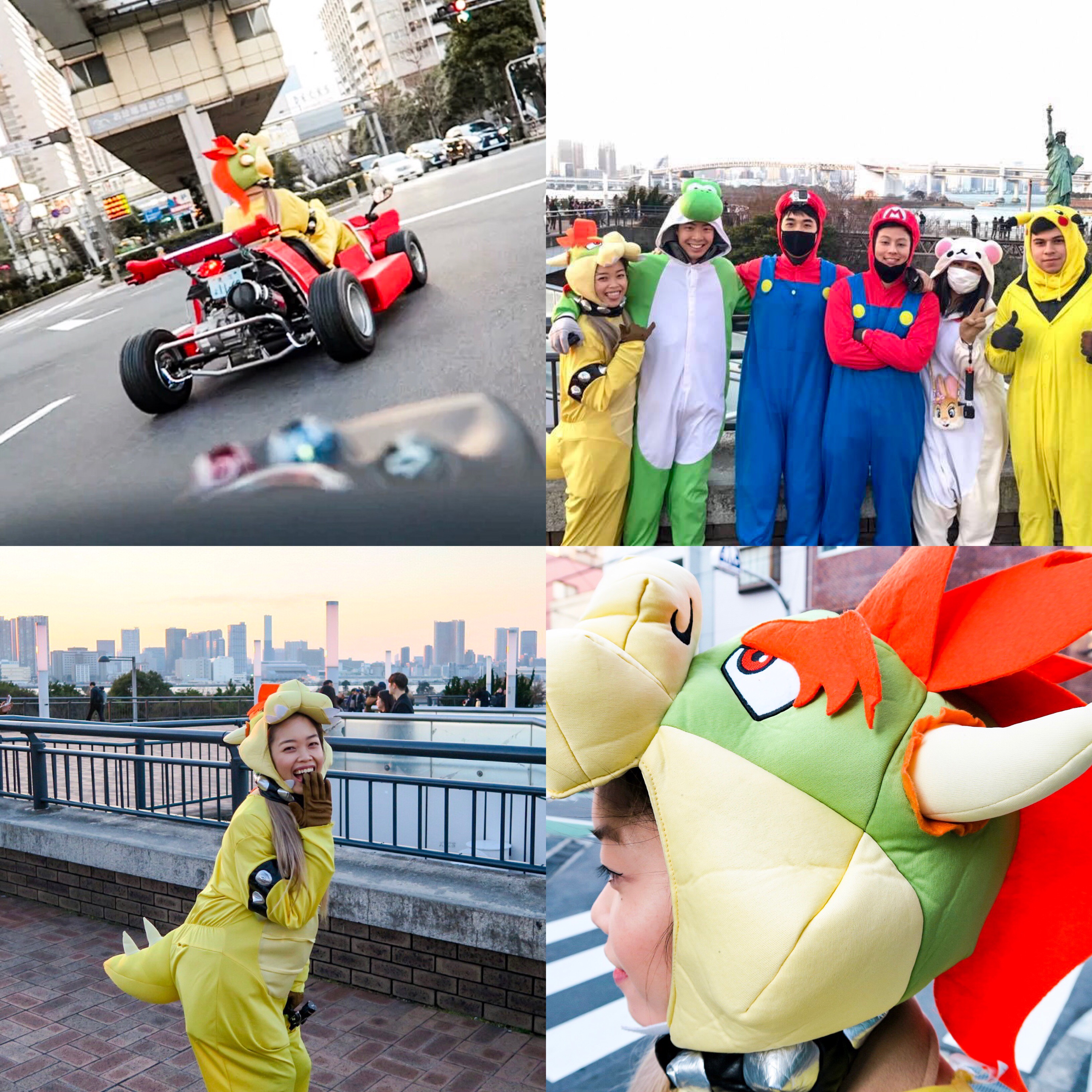 It was a surreal experience and so much fun. The fact that it was a tour around Tokyo city without being stuck in a taxi or on a bus was a bonus! We stopped off at Odaiba (where a replica of the Statue of Liberty stands), Tokyo Tower and Harajuku, all the while feeling like celebrities, waving to people in cars or at a crossing, and taking pictures and videos with some super enthusiastic Japanese teenagers(?) in Odaiba. We booked this through Voyagin (MariCar Roppongi Hills) and it cost 96USD for both Rich and I for the 2 hour tour.
Our final full day was spent at Tokyo Disneyland, currently with its Frozen Fantasy decorations and themed shows and parades. We loved the parade and thought the guy playing Hans was awesome. It was super cool seeing characters walking around the park before their scheduled photo sessions including Hook, Mr Smee, Mary Poppins, Bert, Peter, Wendy, Gaston and Prince Charming (I have never seen these characters at Hong Kong Disneyland). The following of giggly girls trailing Gaston was hilarious.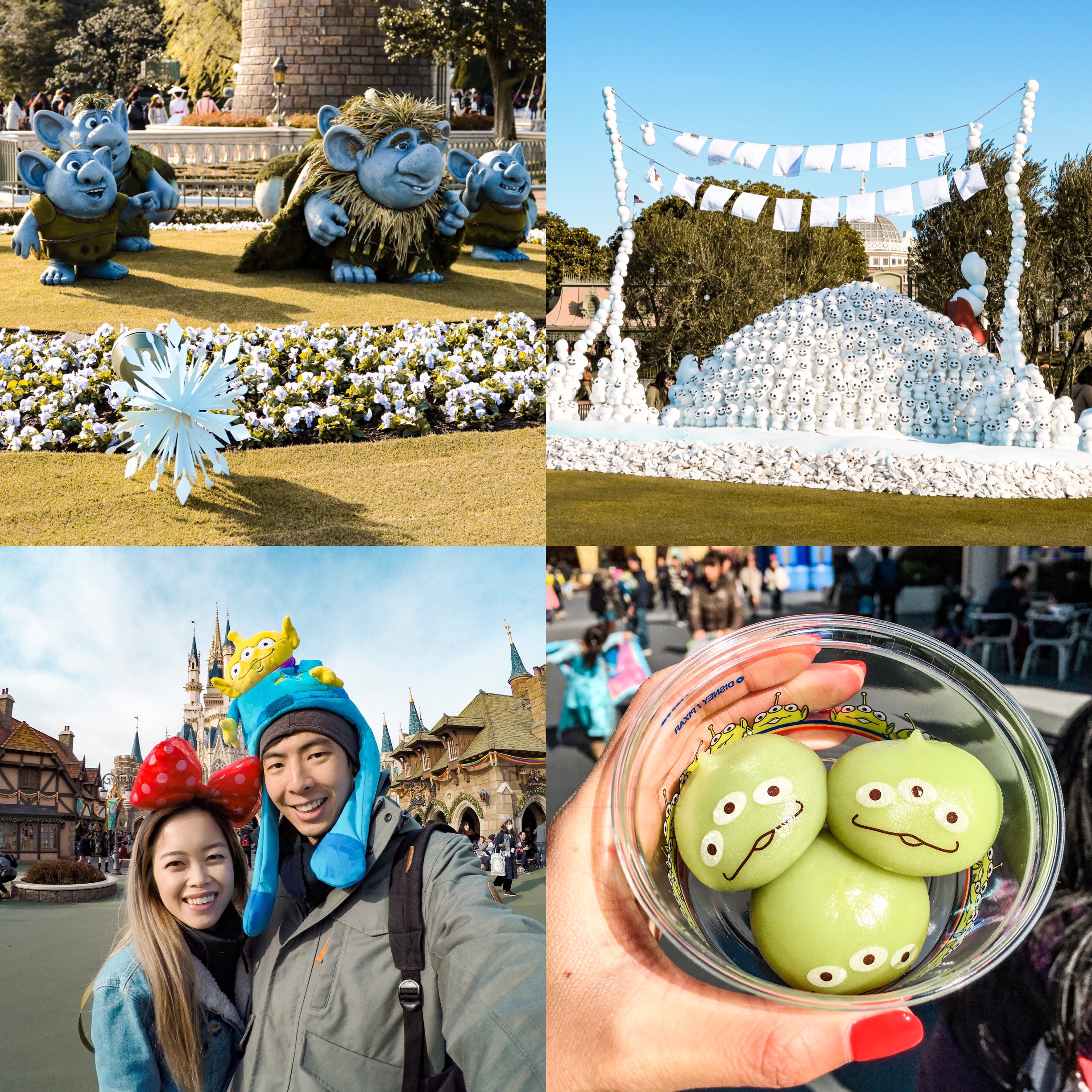 My favourite rides that day were Thunder Mountain (different and better than the one in Orlando), and Pirates of the Caribbean. I also managed to pick up my long-awaited The Little Mermaid t-shirt, score! Even though we didn't have time to visit Disney Sea this trip, the Indiana Jones ride will always keep me going back for more. Unfortunately, Tokyo Disneyland and Disney Sea do not offer park-hopper tickets or pin trading with cast members.
Other Tokyo favourites from this and previous trips include the Ghibli Museum, Sumida Aquarium, all you can eat/drink Japanese Grill, Gindaco octopus balls and rice dishes topped with green tea, yum! We stayed at the Royal Park Hotel in Shiodome, the business district, which is one stop from the connecting station (Hamamatsucho) to the monorail back to Haneda Airport. There is a cool Ghibli clock across from the hotel that lights up with music at scheduled times. Note: the morning rush in Shiodome station is nuts! There are no organised walking paths/barriers like those in the MTR stations in HK so proceed with caution.
Hope you enjoy the vid 🙂 Until next time Japan! xx