After a year and a half of living in Hong Kong, it's time to showcase some of my go-to-spots and favourite images from this bustling city.
FOR THE HIKER, NATURE LOVER & DRONE ENTHUSIAST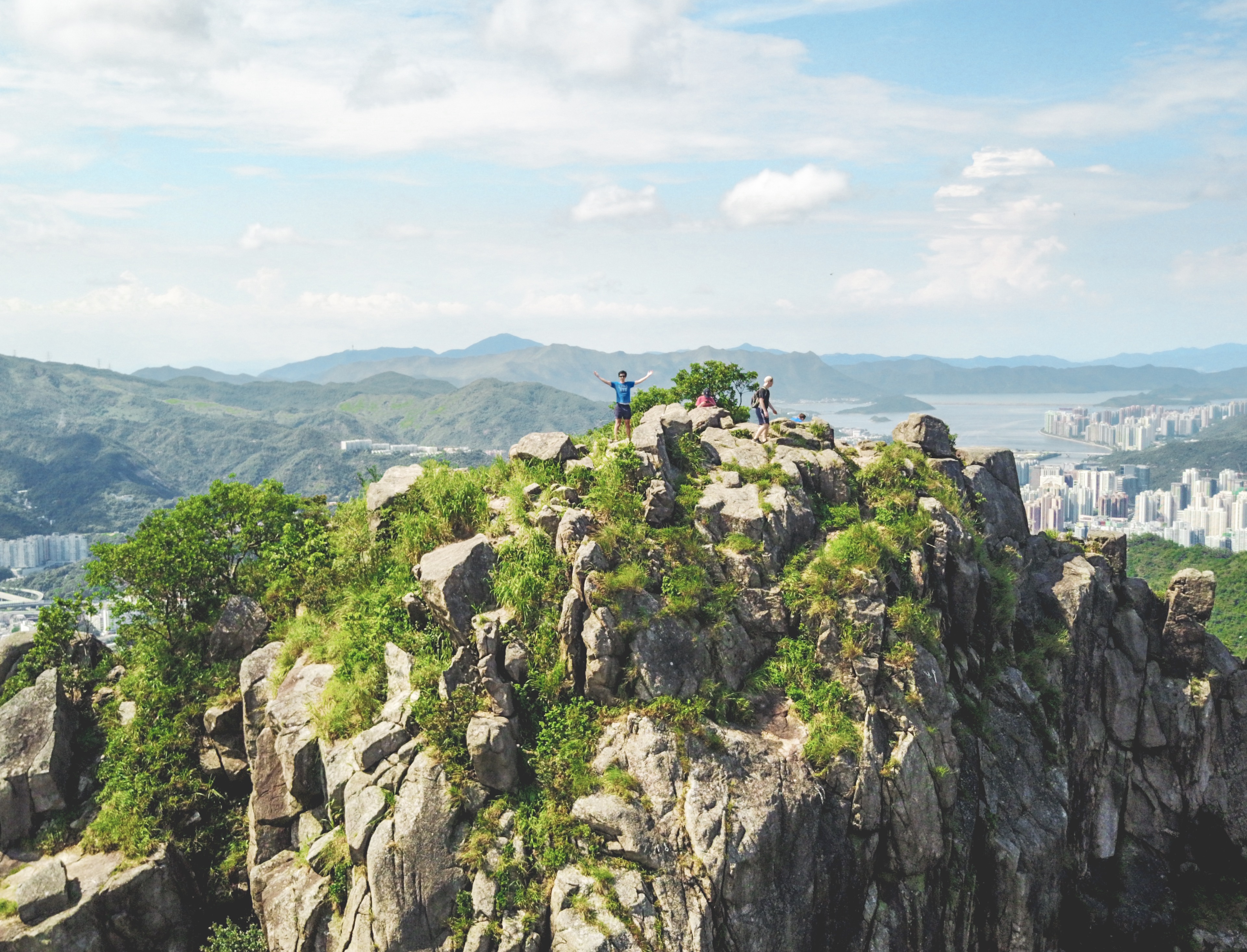 Whilst most images of Hong Kong that spring to mind are full of lights, skyscrapers and Victoria Harbour, its terrain is actually largely hilly and mountainous with plenty of nature trails to choose from.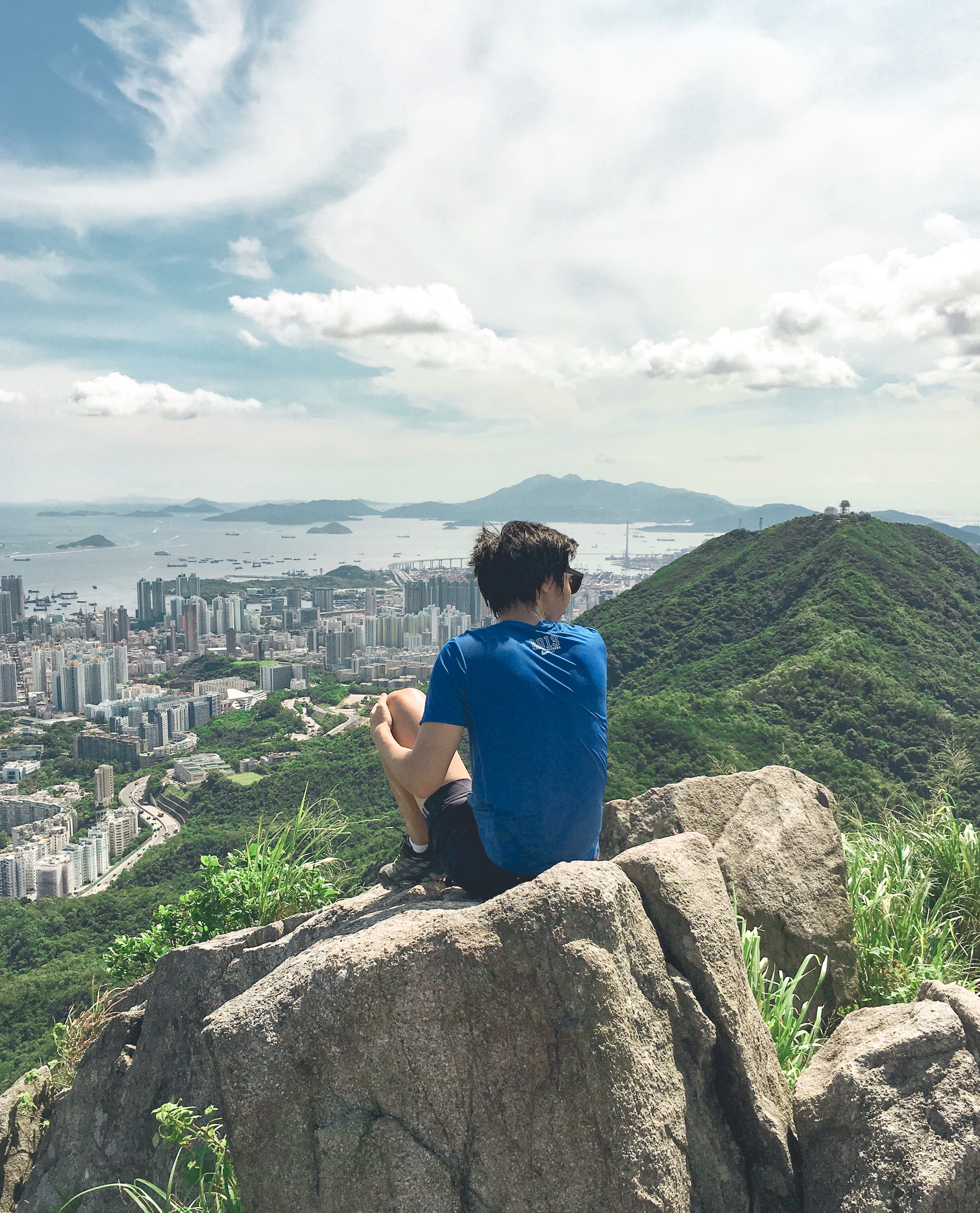 Perched high above the Kowloon Peninsula lies Lion Rock, a summit offering 360° panoramic views, reachable by a 1-1.5 hour climb through forest, streams and cliff faces. The epic rock formations and steep drop offs make it a photographers playground, whilst also giving you mean workout under the summer sun.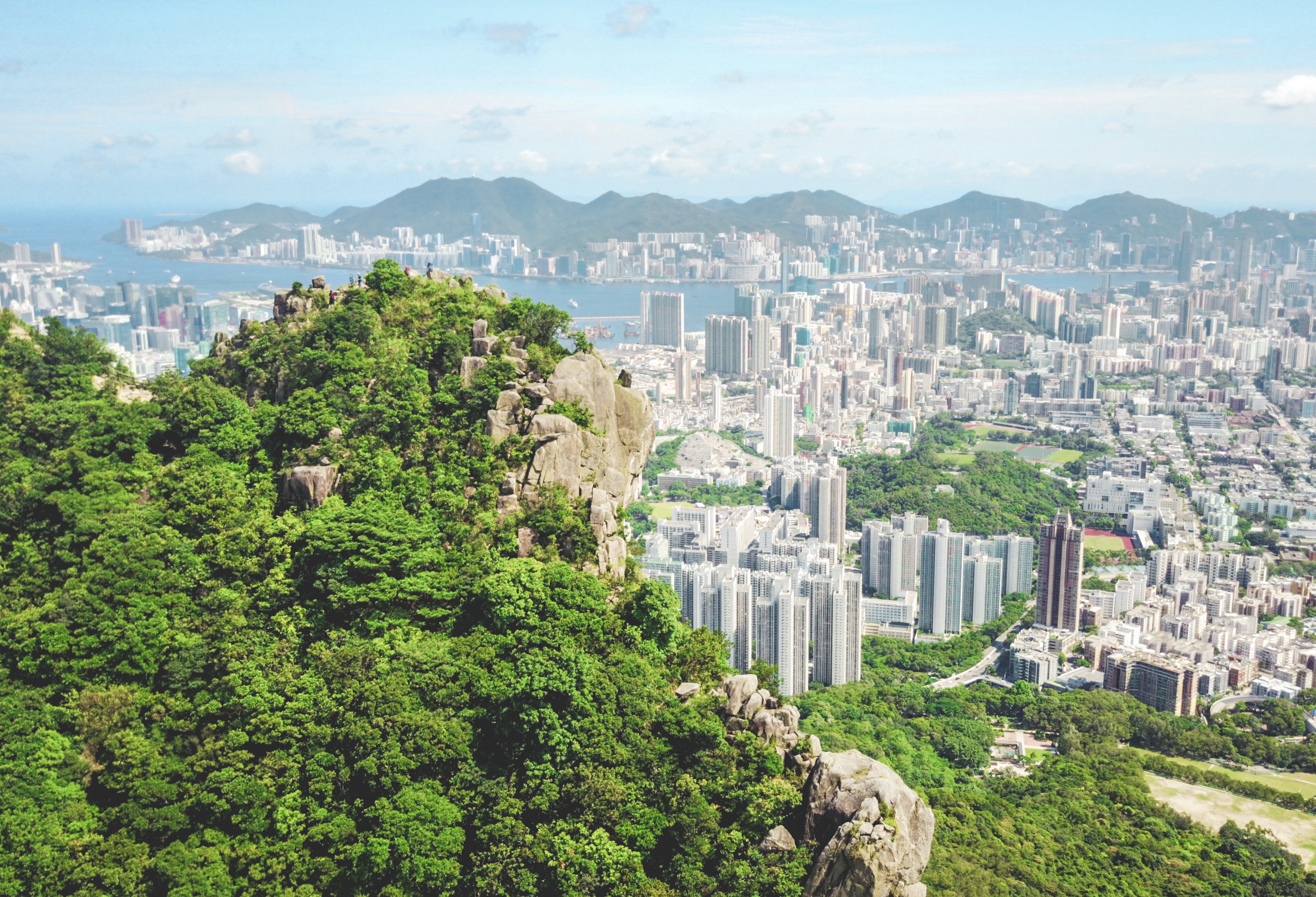 Tip: start at the Lion Rock Park end of the trail (via Chuk Yuen road) which gets you to the head of Lion Rock first and against the flow of the majority of hikers. The hike from start to finish takes ~3 hours.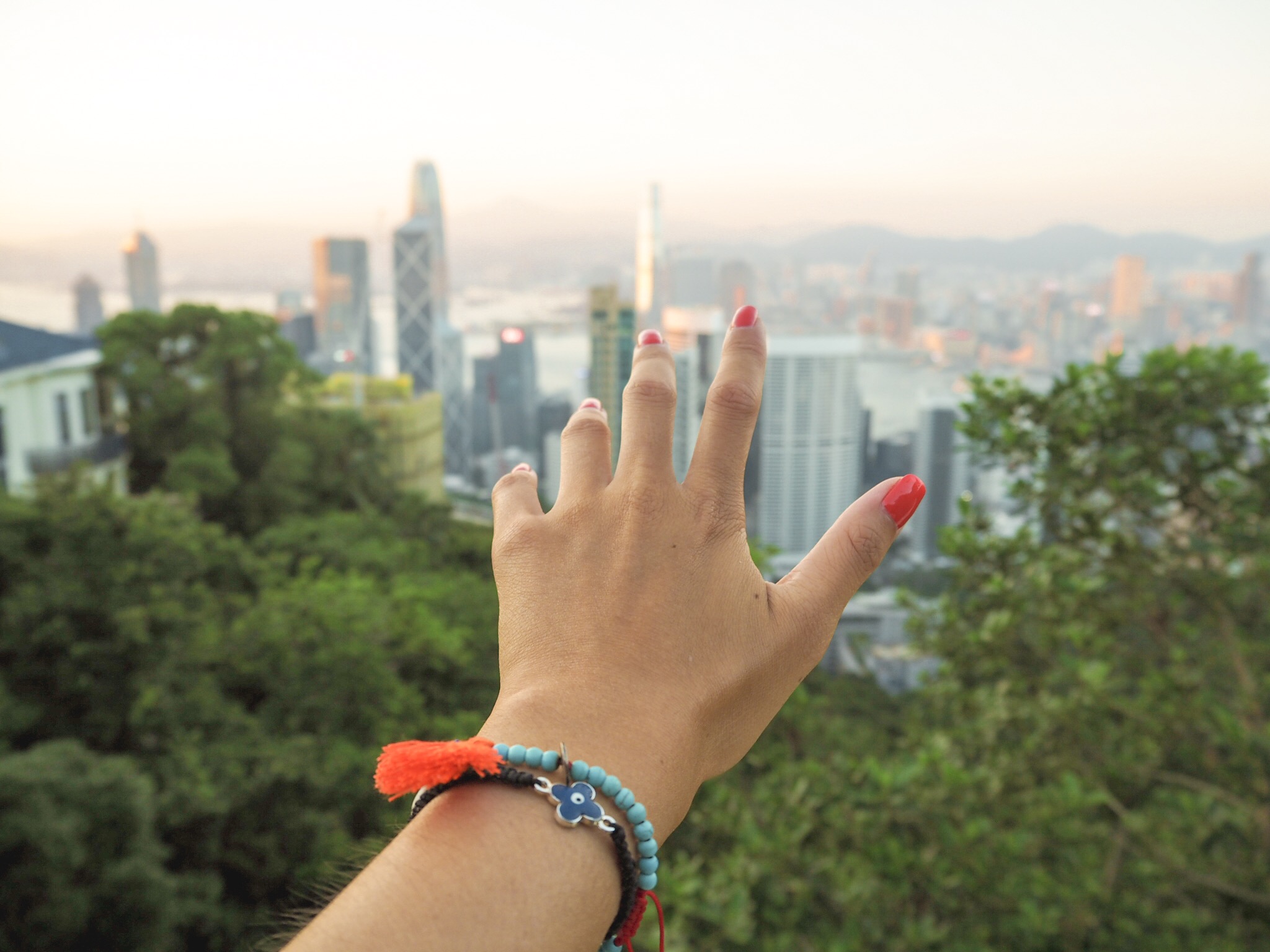 Other notable mentions include Dragon's Back, an easy and popular hike with great effort-to-view payoff on Hong Kong island (~90 minutes), Victoria Peak at sunset (pictured above), and Sharp Peak, a treacherous and exhilarating full day hike in Sai Kung with spectacular views and a visit to the four pristine white sand beaches of Tai Long Wan.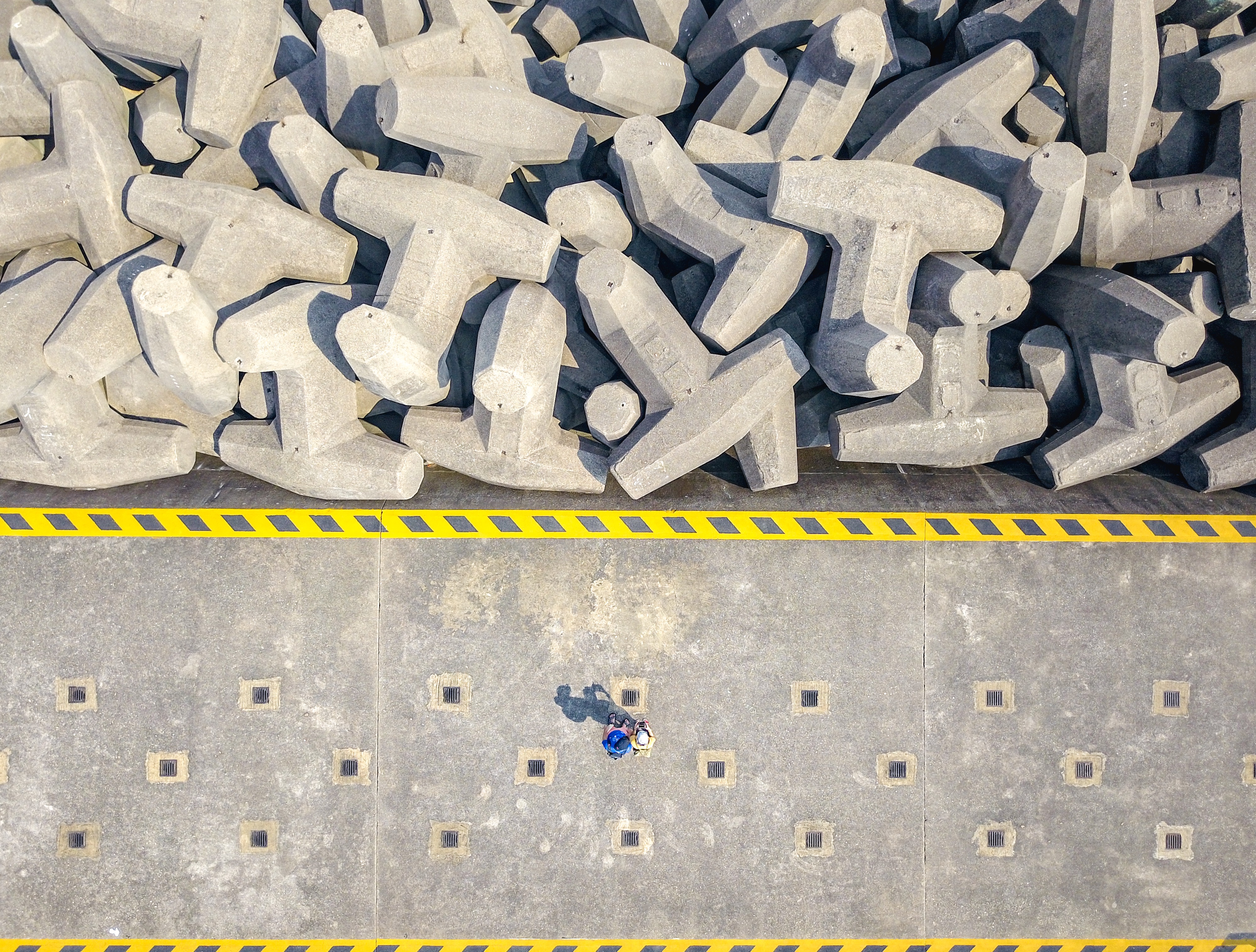 For some unique seaside views of the dolos blocks, head over to the High Island Reservoir East Dam in Sai Kung, and hike the famous Maclehose Trail.
The reservoir was built in the 1970's as a means to supply fresh water to the territories when mainland China shut down supply during the riots. It is surrounded by 14-million-year-old volcanic rocks, notably the hexagonal rock columns, and thousands of dolos blocks that break the sea waves.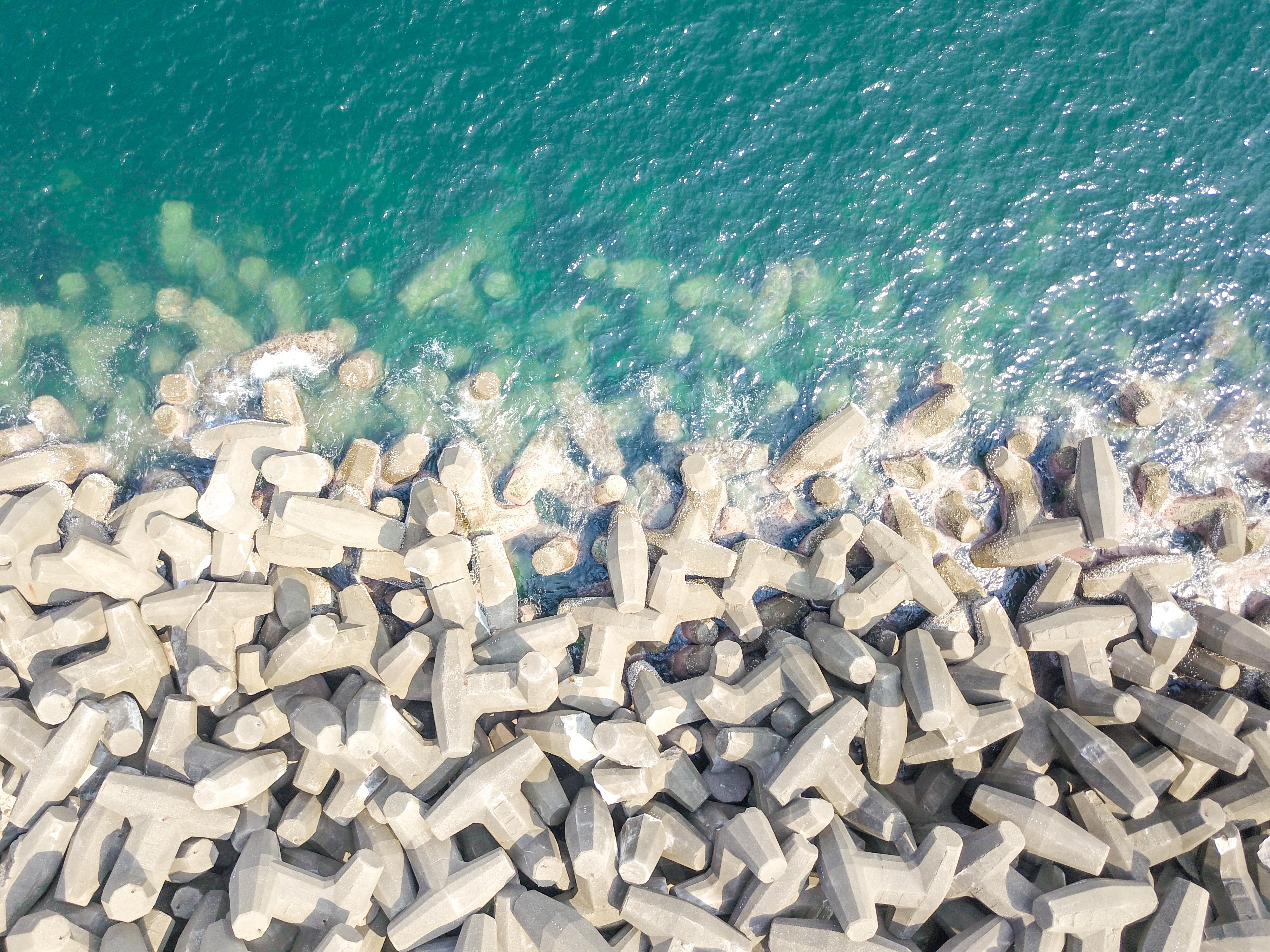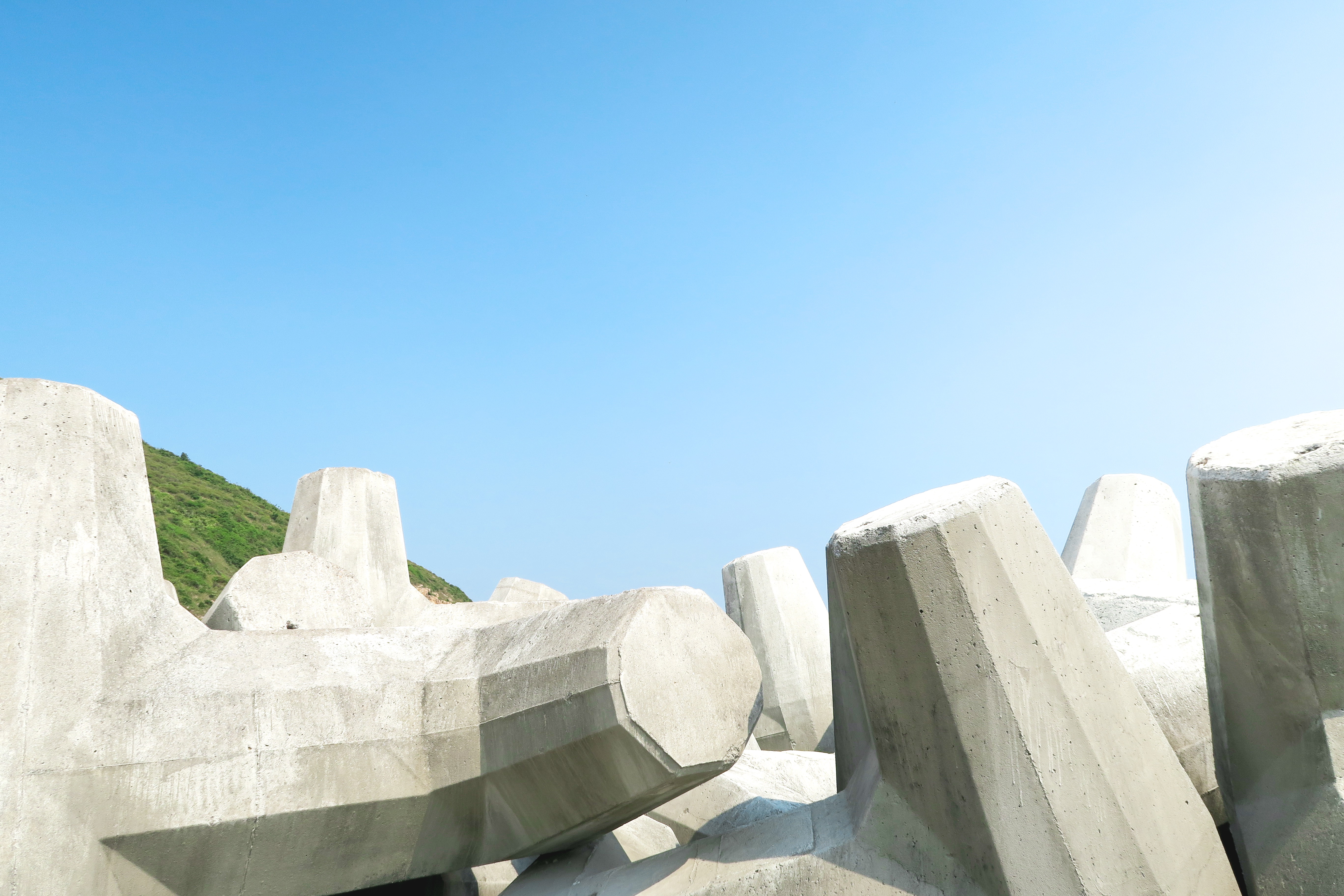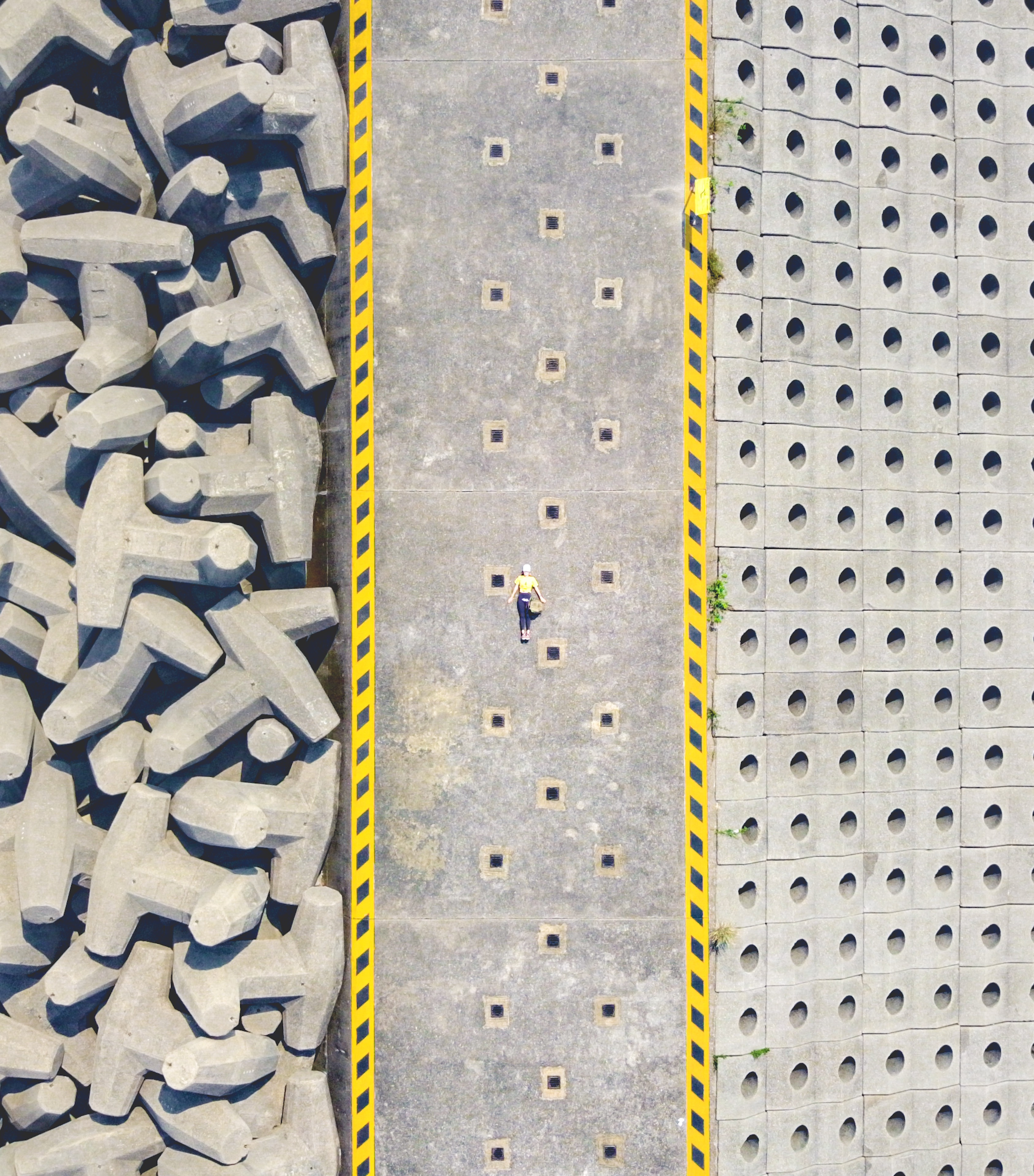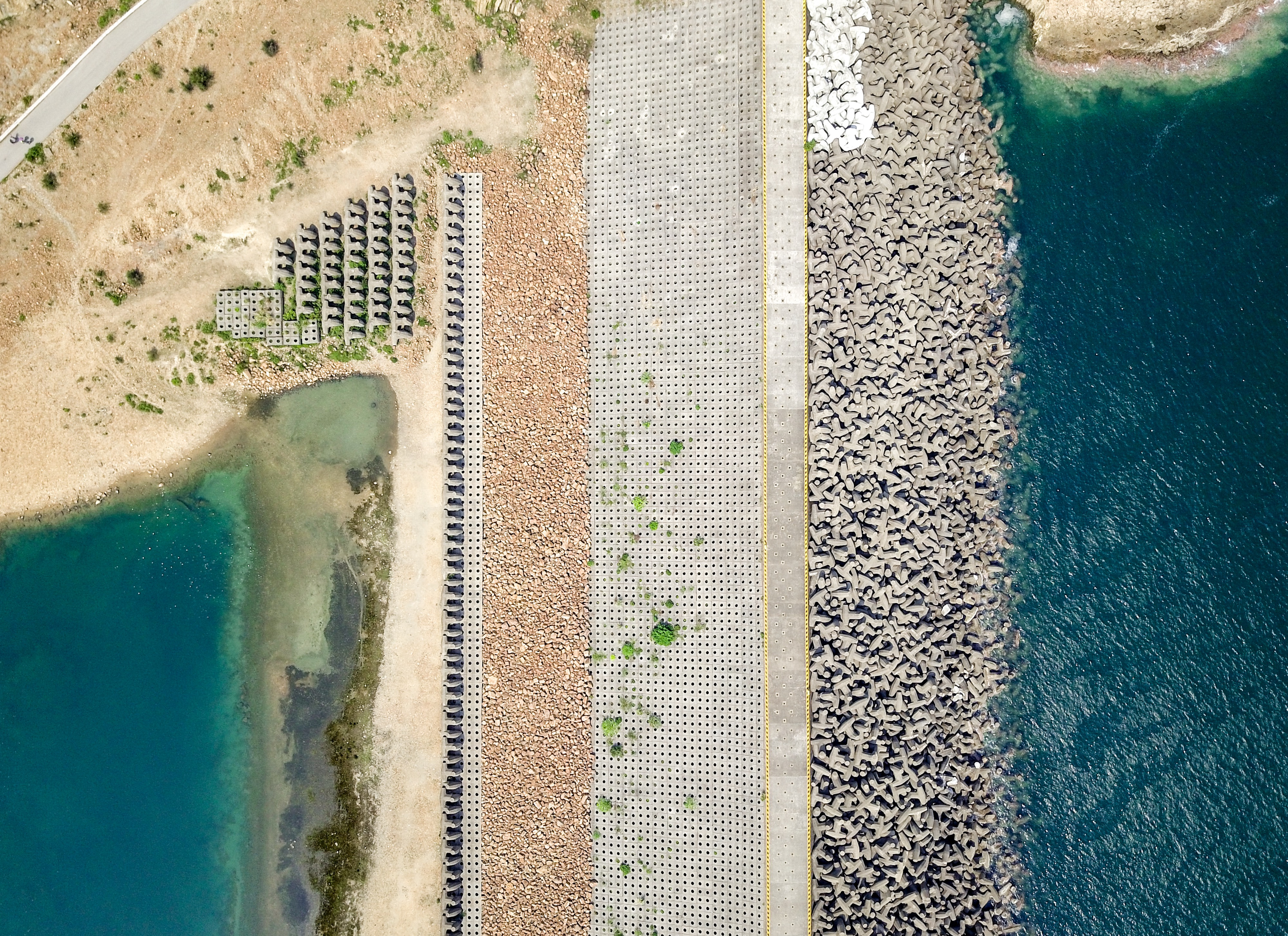 Within a half hour hike along the Maclehose Trail lies Long Ke Wan, a beautiful white sand beach rivalled only by those of Tai Long Wan, a further 2.5 hours of hiking away. Beware the cows – they are gentle and keep to themselves but NOT if you have food lying in the open!
You can see why it's a popular camping spot, but BYO everything as there are no services available here.
For those looking for bit of fun on the ocean, head out to Tai Mei Tuk, hire a kayak or row boat for a couple of hours, then cook up a feed HK BBQ styles. With the epic backdrop of the Eight Immortals – a hike I am yet to complete – setting the scene, there is plenty to explore and photograph. Further along in this region is Bride's Pool, a lush waterfall hike that is next on my to do list! ??
FOR THE CITY FOLK
With the most densely packed skyline I have seen to date, Hong Kong's urban playground is filled with colourful estates and interesting architecture. From Choi Hung MTR station, you can visit both the Choi Hung and Ping Shek Estates.
Tip: go in the afternoon if you want to avoid disturbing the locals as many of the older population enjoy practising Tai Chi in the mornings. Feel free to bring along a basketball or badminton rackets if you actually want to use the courts as more than a backdrop ?
The photos below illustrate the density of inner-city Hong Kong, and how public housing estates make room for badminton, basketball and tennis courts by placing them on rooftops.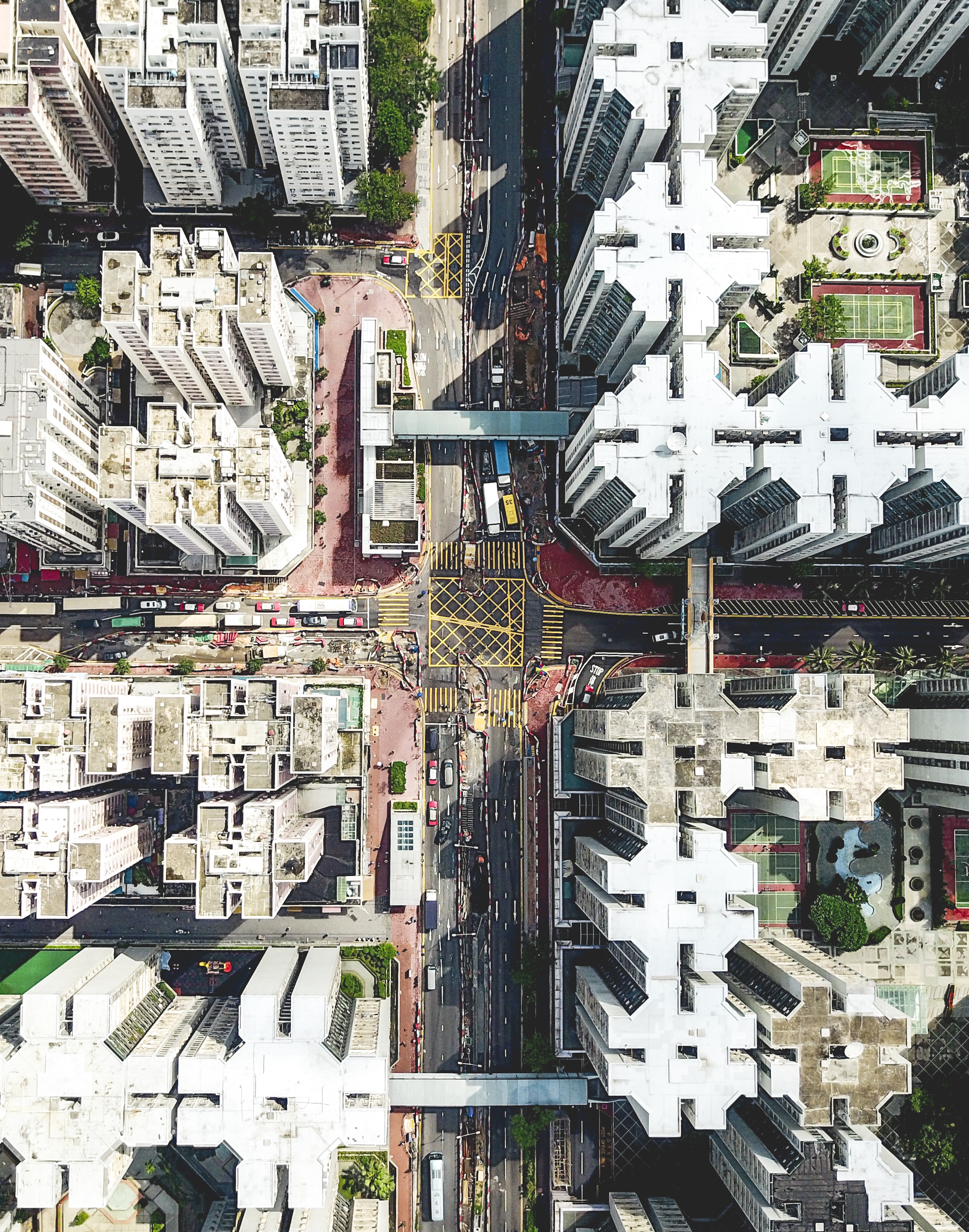 The Wonderful Worlds of Whampoa is another one of Hong Kong's most interesting buildings, a ship-shaped mall housing over 300 retail shops and eateries. It sits close to the harbour from where you can stroll the scenic route back over to Tsim Sha Tsui, taking in the Hong Kong island skyline.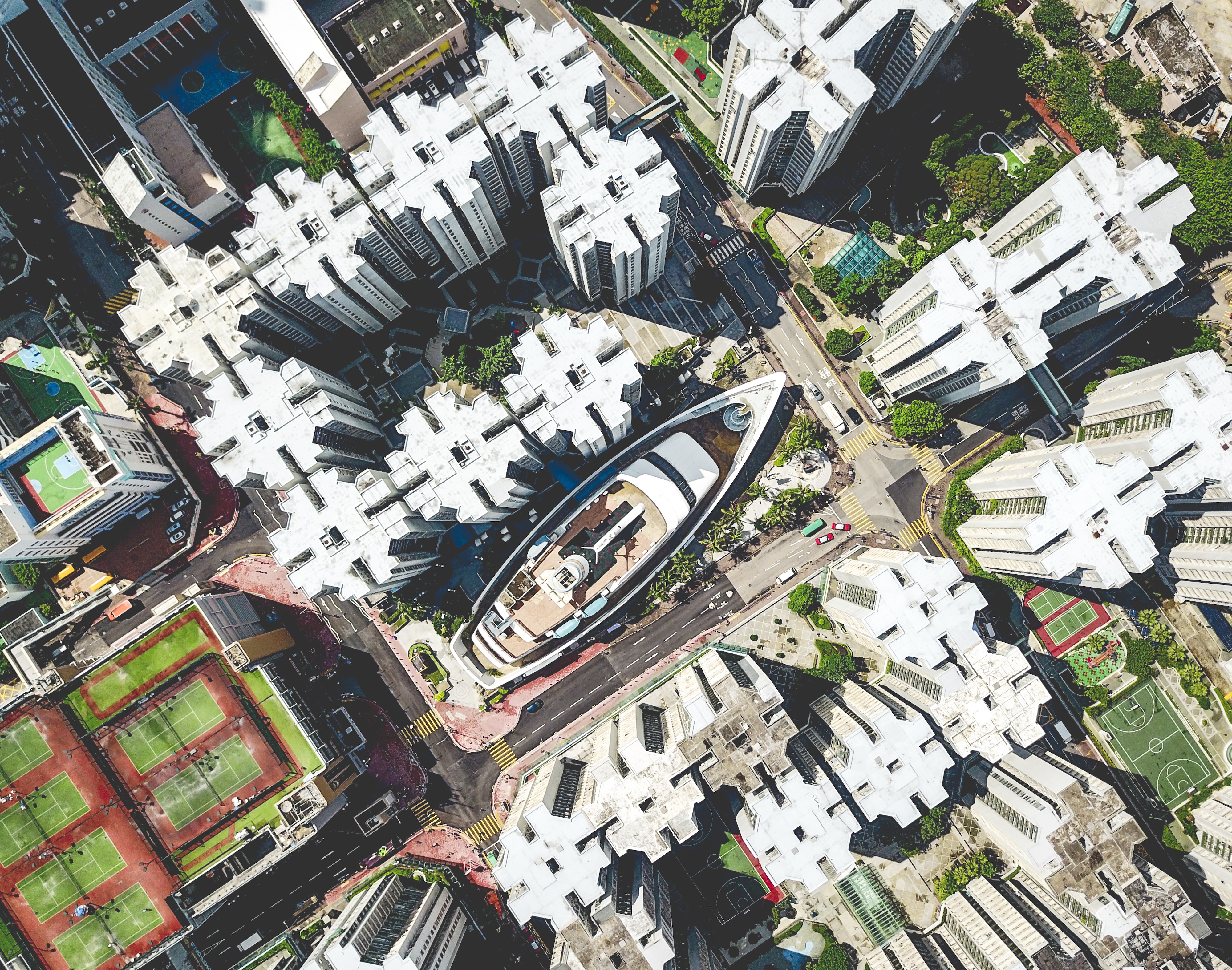 FOR THE DISNEY FANS
It will come as no surprise to anyone that some of my favourite photos come from the happiest place on earth, Disneyland! With every picturesque corner begging to be photographed, coupled with character meetings and Disney themed snacks, Hong Kong Disneyland is a treasure trove for avid photographers who love a little magic in their day ☺️
Halloween season is my favourite from the decorations and atmosphere (particularly when the sun goes down) to the villains night show/parade and interactive haunted maze. I have so many more Hong Kong Disneyland tidbits to share that I may have to write some Disney posts in the future!
So there we have it, some of my favourite places to explore and take photos in the motherland, and I'm sure there will be more to share in the coming years. As always, thank you for reading ☺️??