12 islands and countless sunsets (and sunrises!) later, I finish this Greece series in Mykonos, a popular Cycladic island known for its 16th-century windmills and world class party scene.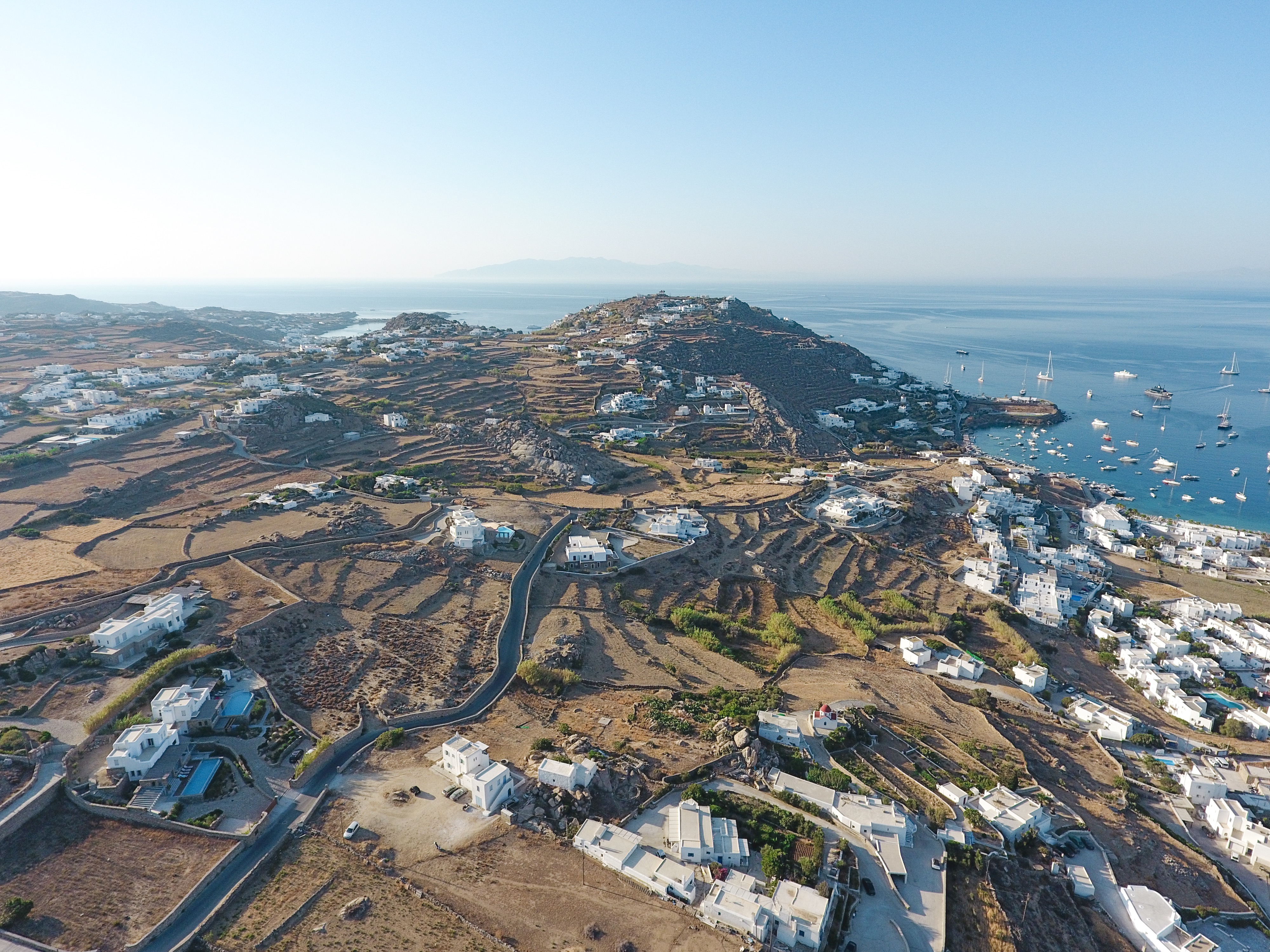 Beaches 
One of the more barren Greek islands, the golden beaches of Mykonos are widely spread around the island's perimeter, ranging from the quiet and secluded to the high action, water sports and beach club variety.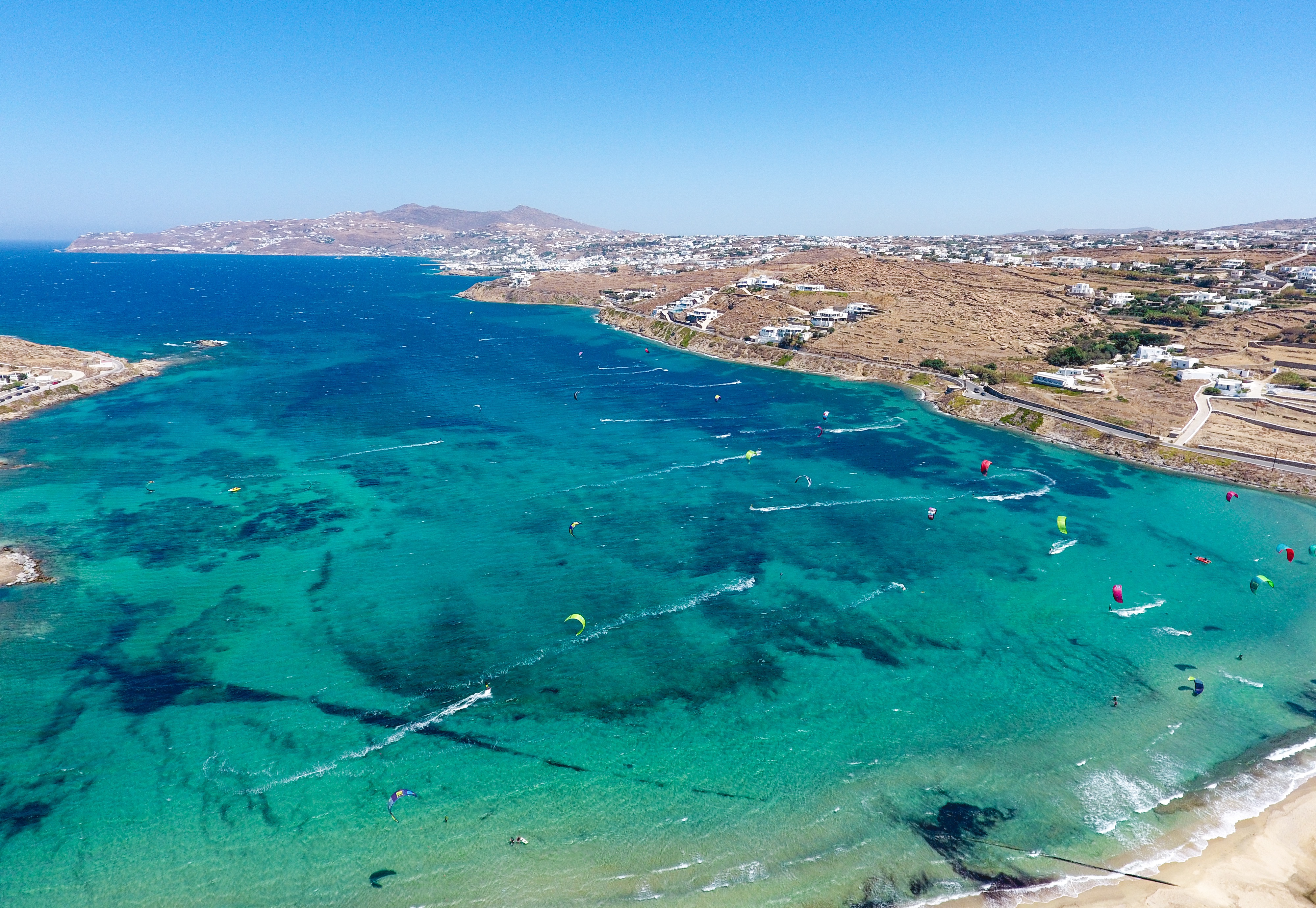 For the sporty type
Korfos Beach (pictured above), is the go to place for kitesurfing on Mykonos. It is situated near the town of Ornos, complete with their own beach/bay and choice of upmarket and trendy restaurants. For a healthy meal packed with superfoods, organic ingredients and fresh juices, try Bowl – a hotspot for smoothie bowl lovers and vegans 🙂
Tip: Keep your eyes peeled for beautiful lookout spots on the road between Mykonos Town and Ornos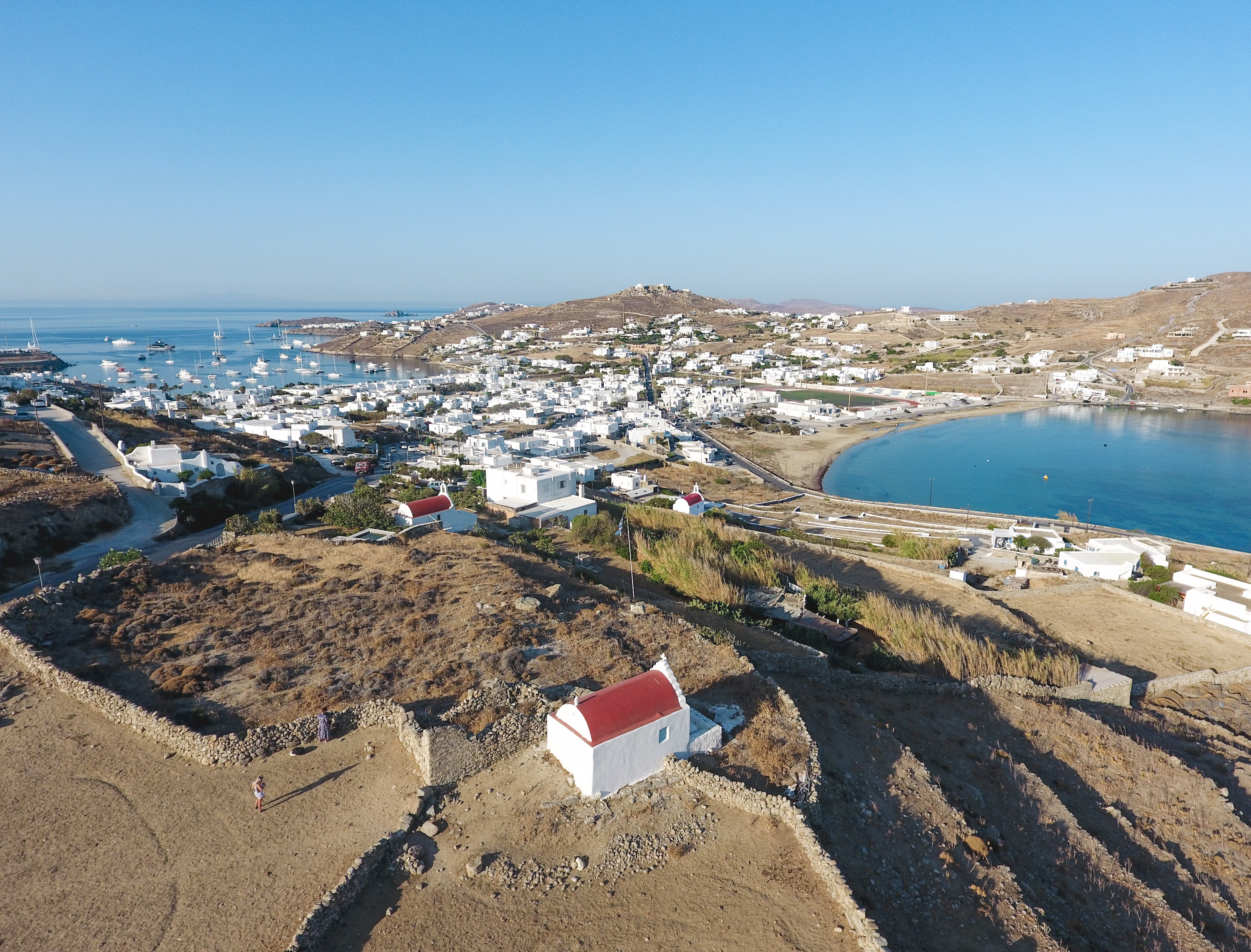 Above: Ornos Bay to the left and Korfos Beach to the right on a calm morning
Being only 4km from Mykonos Town, Platis Gialos Beach is THE hotspot for water sports, e.g. jet ski rentals, wakeboarding, tubing and fly boarding. Kalafati Beach is a good option for both windsurfing and sunbathing, with the picturesque Thalassa beach bar onsite complete with bean bags to lay out on.
For the party animal
The three south coast beaches, Paradise, Super Paradise and Paraga, boast beach clubs that attract world-renowned DJs to a stellar summer line-up. Whilst the parties start late afternoon until the wee hours of the morning, serious clubbers will head into Mykonos Town to continue dancing until 8am.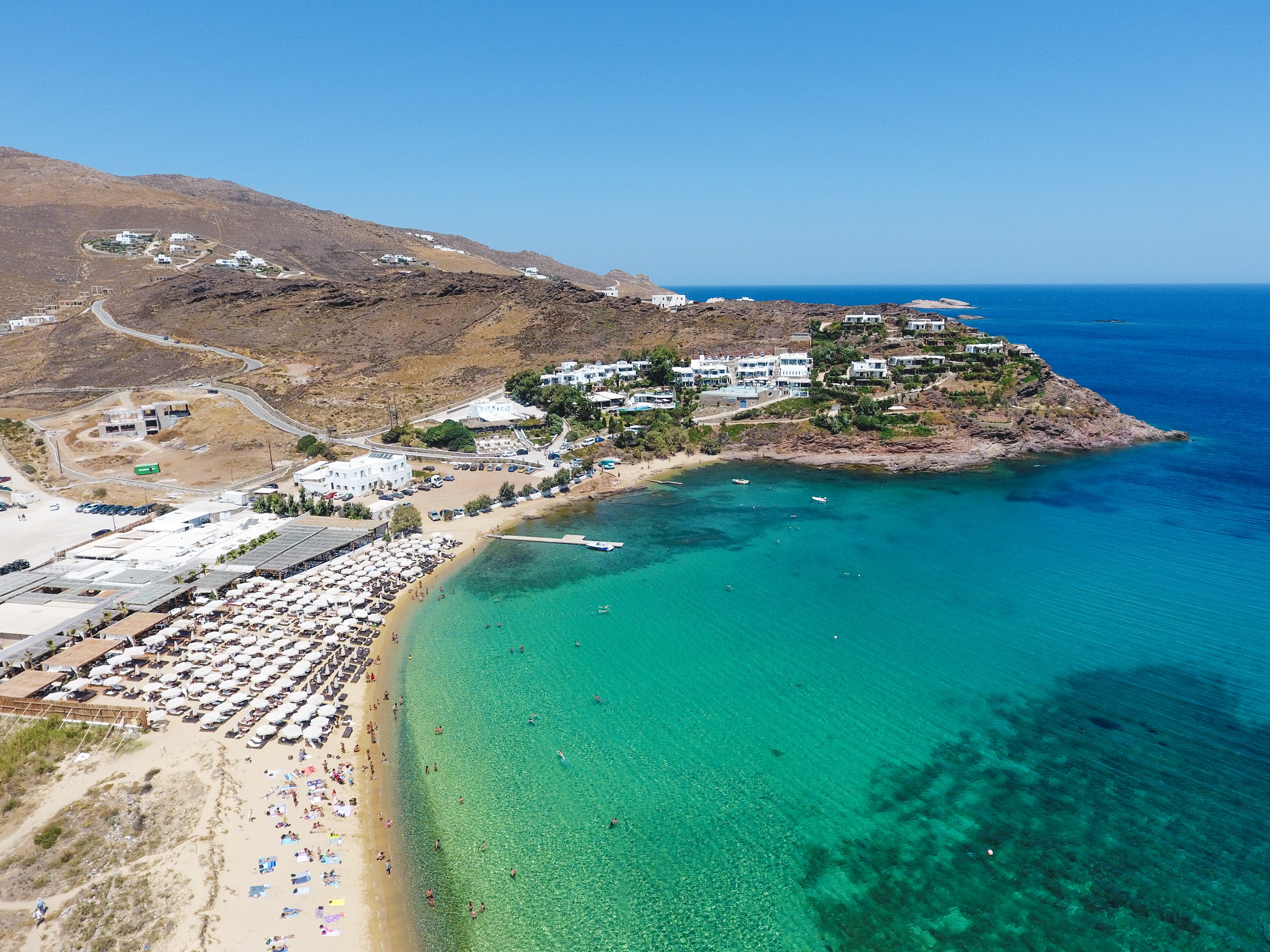 For swimming and relaxing
All the beaches on Mykonos feature beautiful and clear turquoise waters, and those seeking a more chilled out vibe can go for an organised option like Panormos Beach above, or Fokos Beach (both on the north side of the island). There is one highly recommended taverna at Fokos Beach serving amazing food, but make sure you book in advance so you don't miss out like we did!
Getting around
With the exception of the spacious highway above Mykonos Town, driving can be a nightmare when you encounter narrow, windy roads or even worse, the unsealed, steep, and pothole-lined fringe roads leading to some of the beaches. Whilst these conditions are manageable for the average driver, the problem is congestion during peak season, a lack of clear road signs, and drivers who don't abide by road rules or even stay on their side of the midline. Some of the rentals may also struggle a bit if the road is steep (Paradise Beach). We used a combination of car rental, hotel transfer and Aegean Taxi to get around the island, and ultimately found it cheaper to use the taxi and hotel transfer options if visiting one or two locations per day (~10-20 euros per taxi/hotel van load depending on distance). Luckily our accommodation had a driver on call day and night so you can prebook a ride back to the hotel at all hours, vs struggling to find a taxi at 4am in the morning. During the summer months, buses also come and go frequently between the popular areas such as Mykonos Town, the ports, and various beaches for 1-2 euros.
Find the timetables here.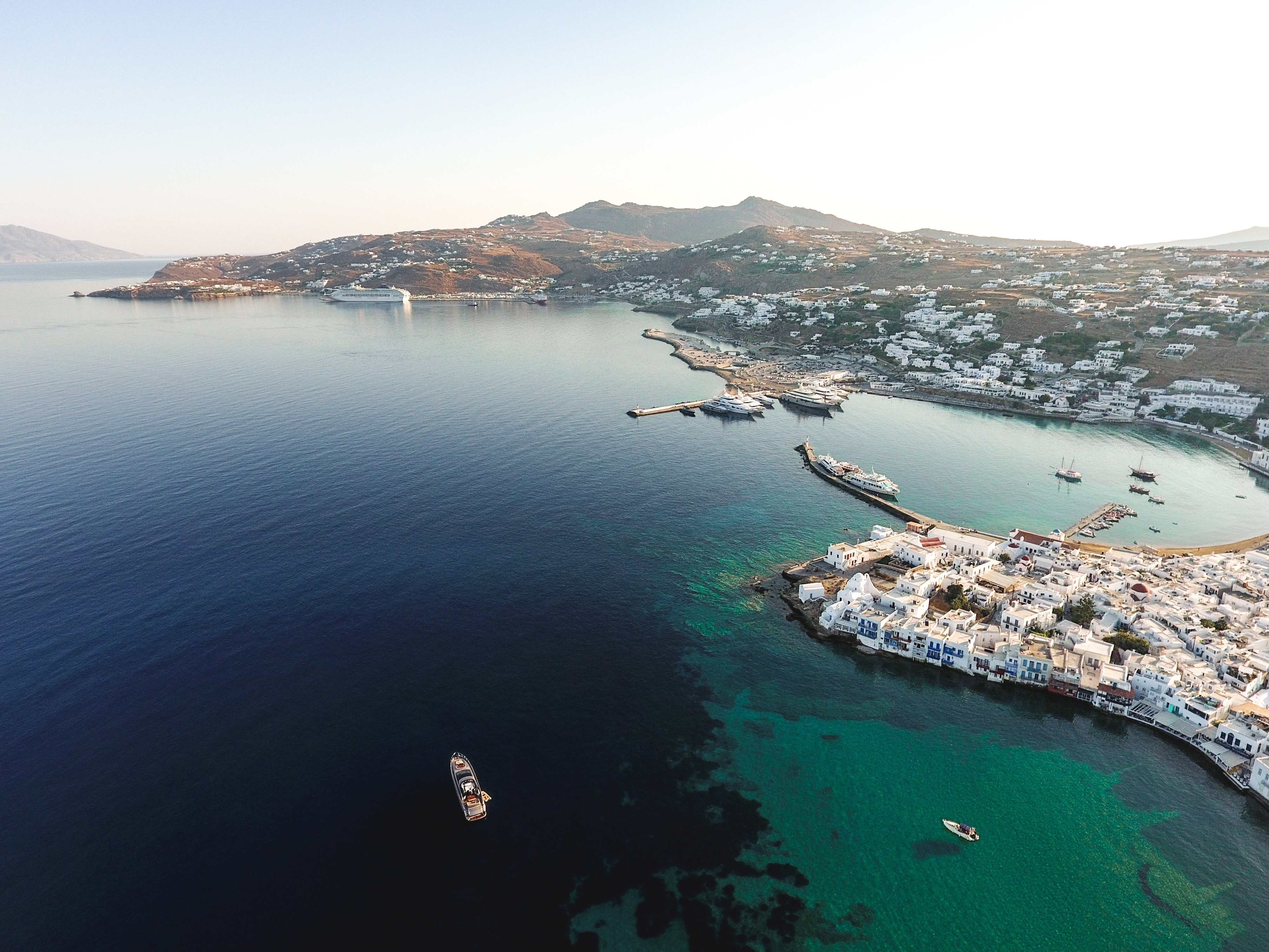 Two ports service the island, the 'old' and the 'new', with the old port being a stone's throw away from Mykonos Town and the best place to park your car at. In the photo above, you can see the new port with the big ferry in the distance, the old port with luxury boats midway, and Little Venice in the foreground.
Note: As much fun and photogenic that Mykonos is, it is also by far the MOST expensive of the Greek islands to visit, for food, accommodation, transport and beach chair/umbrella rentals. It was also hella windy during our stay, and that's saying a lot from a person who grew up in Wellington, NZ!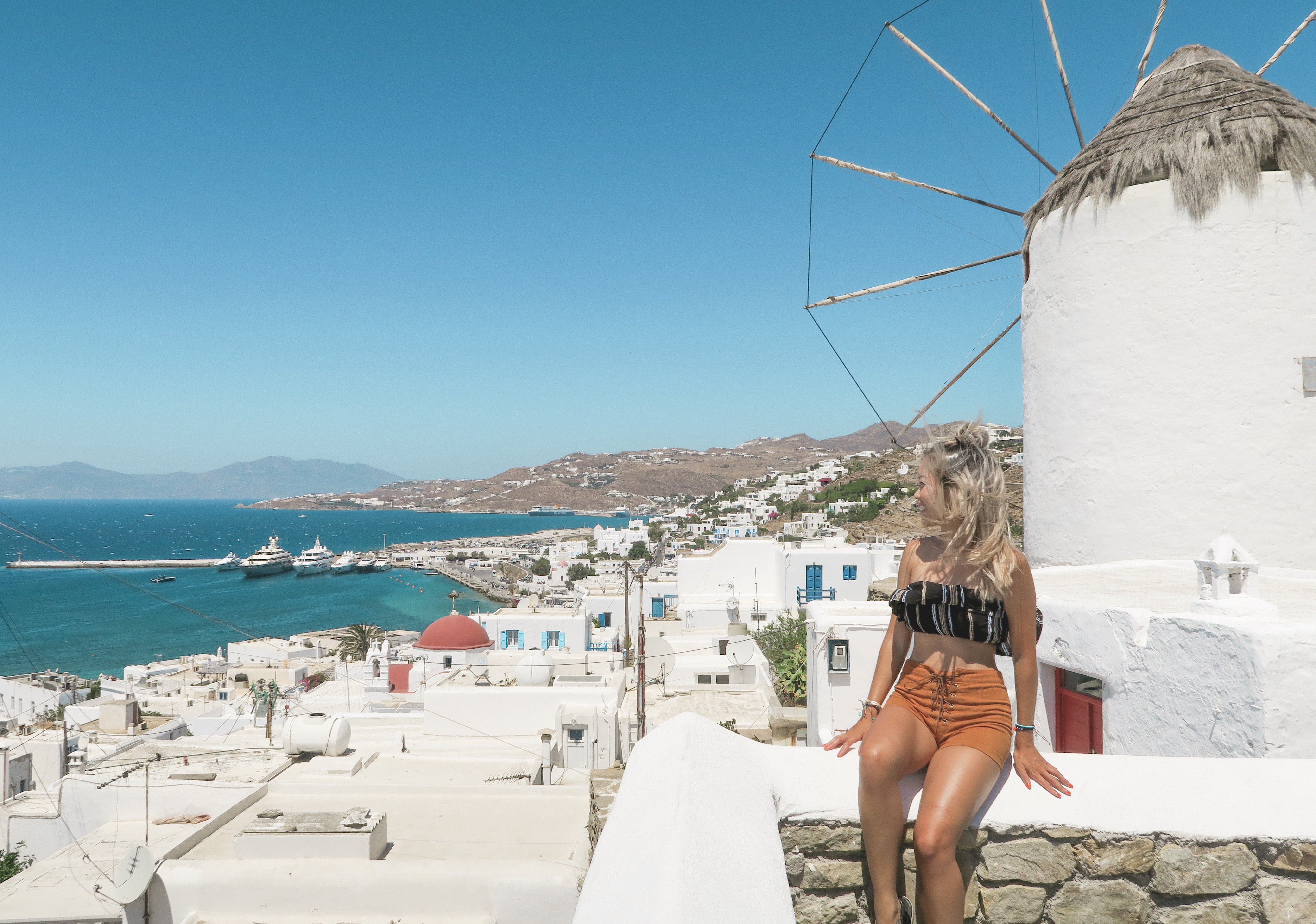 Mykonos Town
Packed with traditional blue and white houses and red-roofed churches, Mykonos Town is quaint and picturesque by day, turning bustling and loud after the sun goes down. We easily spent 4 hours the first day wandering the pretty streets, checking out boutiques and taking pictures.
On the far side of Mykonos Town is Little Venice (pictured above) and the Windmills of Kato Mili. It was surprisingly busy at sunrise with last nights party folk lingering (sunrise canoodling at the windmills is pretty romantic). By 8.30am, the area was quiet again and made for a perfectly calm, morning photography session.
Of all the Greek islands I visited, the variety of shops in Mykonos Town is by far the best, ranging from local boutiques selling affordable handmade jewellery, to high end designer shops as well as mainstream labels. Finding a quiet alleyway all to yourself is easy during the day, just stay off the main streets and get wander-fully lost in the beautiful maze 🙂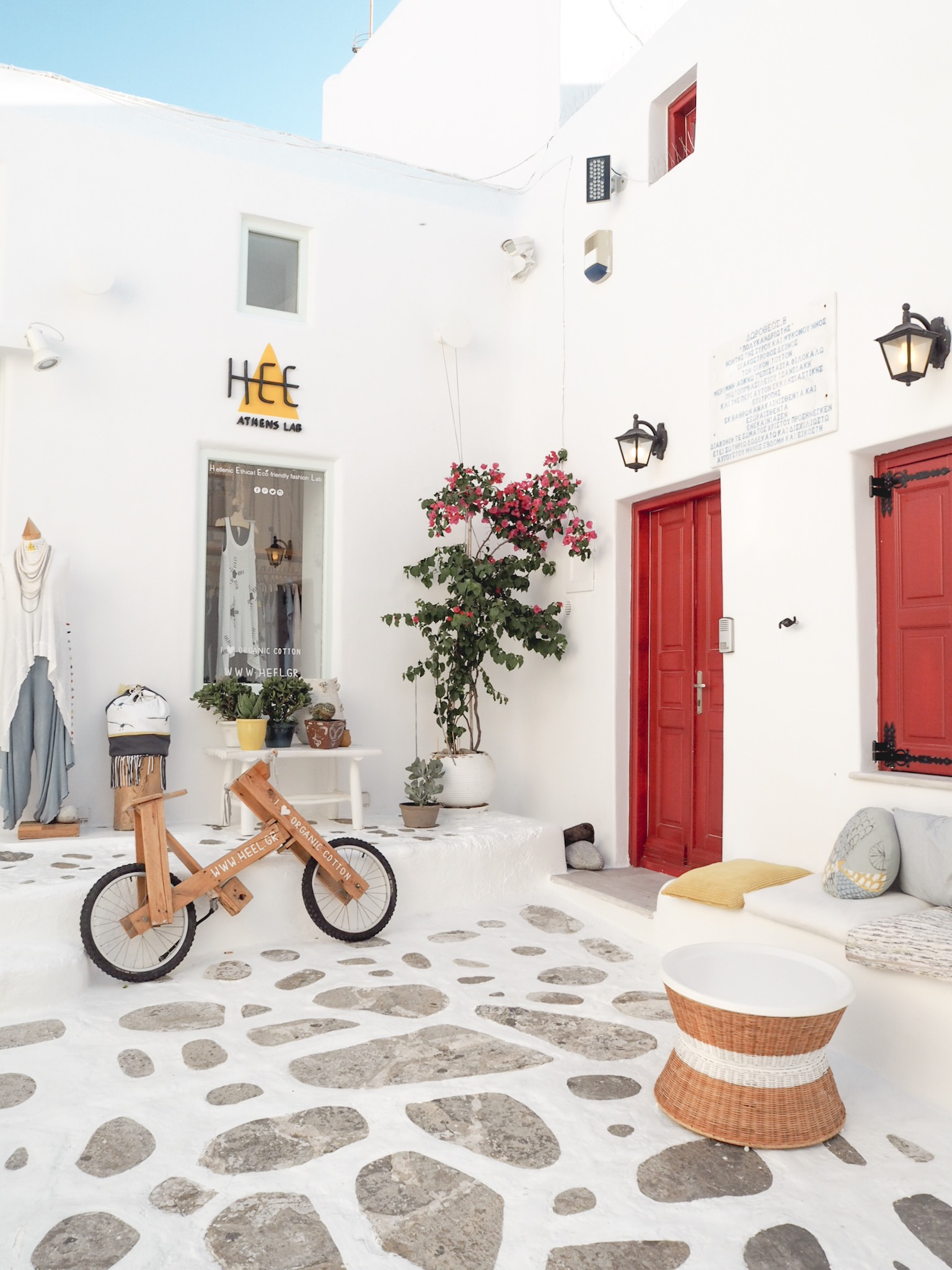 There are also plenty of delicious bakeries, restaurants and gelato shops to check out, including Eva's Garden, Mamalouka and Ninnolo gelato.
Below: Modeling my drone cuts/bruise next to the vine canopy at Eva's Garden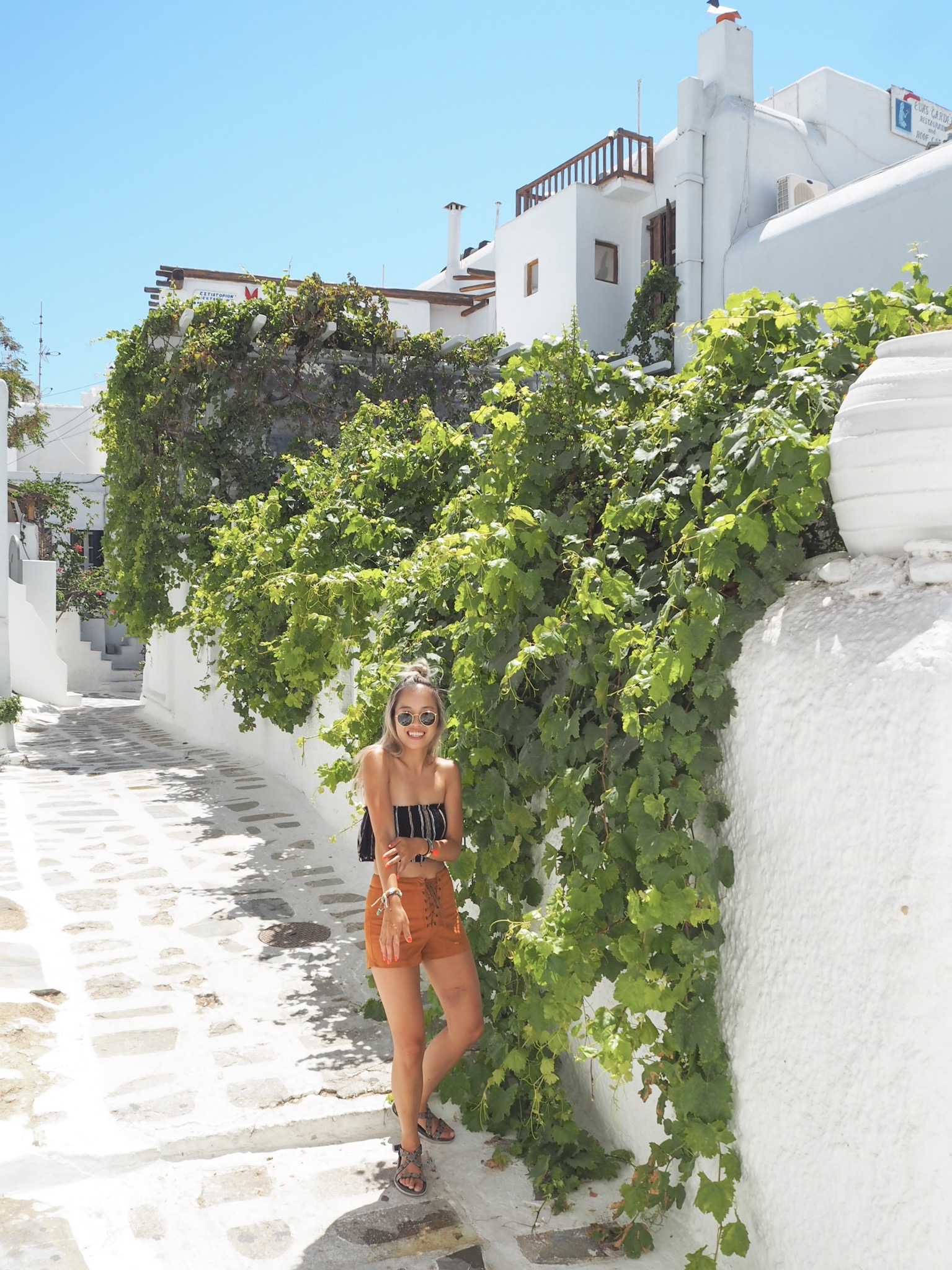 For another tasty yet wallet-friendly option, head up to Paprika in Ano Mera – they serve the largest portions and also free dessert! The Ninnolo in Ano Mera is larger and also serves ice blocks, pastries and cakes, and Ano Mera square at night has a good bustling vibe, surrounded by restaurants and happy kids.
Where to stay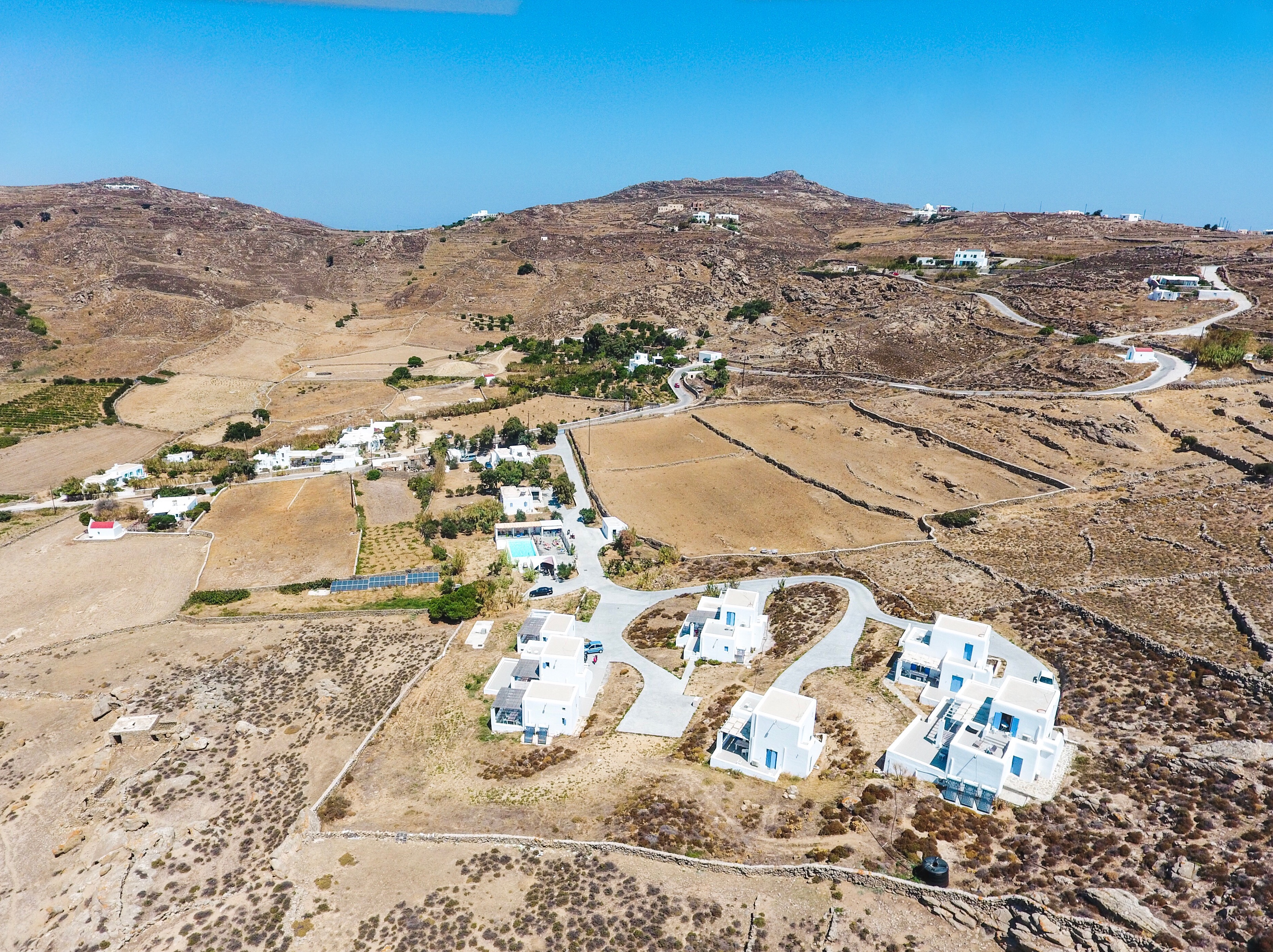 Our group of 6 hired a 2-bedroom apartment in Electra Village, located in the centre south of the island and within a 3-10 minute drive of various towns, the airport and beaches. We did a supermarket shop at a nearby Flora Supermarket which has a deli section, organic options and lots of international brands. The owners Electra and her husband Dimitri were very accommodating, helping to organise rentals and transfers and recommending some great restaurants and beaches.
There is an awesome pool bar that serves a hearty breakfast basket for 8 euros (cooked by Electra and includes fresh OJ), delicious milkshakes, and a lunch special of the day. The WIFI is good and it was a perfect place to relax after sailing on a boat for a week!
Note: The only downside was the shower pressure, drain smell and salty water in the bathroom.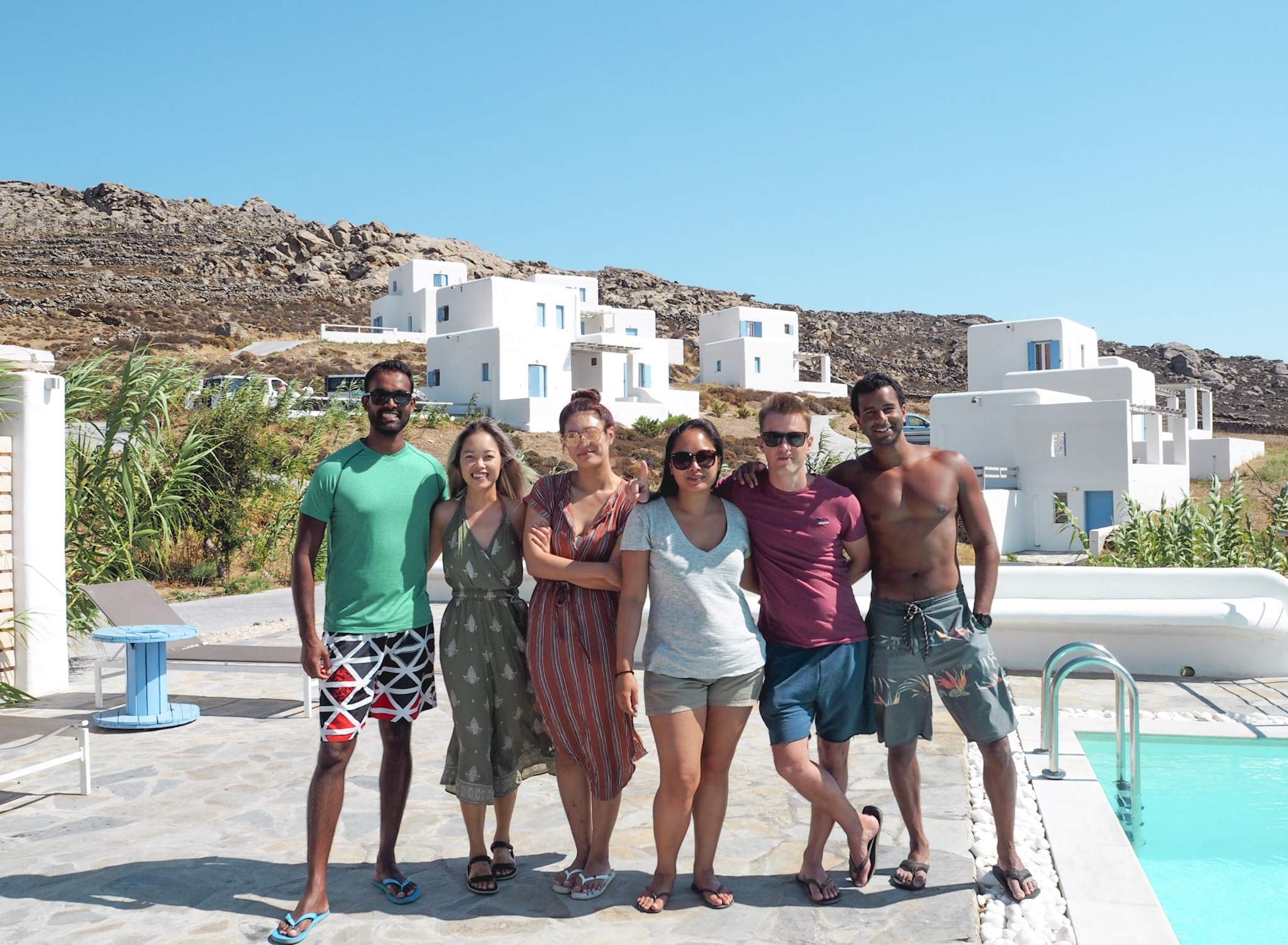 So from our travel fam to yours, we hope you've enjoyed coming along on this Greek adventure with us 🙂 Next up – time for some roadies methinks! ????