I have been itching to write about Kanab, after falling in love with this peaceful and quaint hiker's town during our road trip. Surrounded by vermillion cliffs that provide a stunning backdrop, Kanab is an excellent base to explore various state parks and national monuments. It is also known as Utah's Little Hollywood, with over 100 acclaimed Westerns filmed in the area between the 1920's to 70's. Keep reading below to discover the gems that showcase the beautiful and diverse landscapes of Kanab.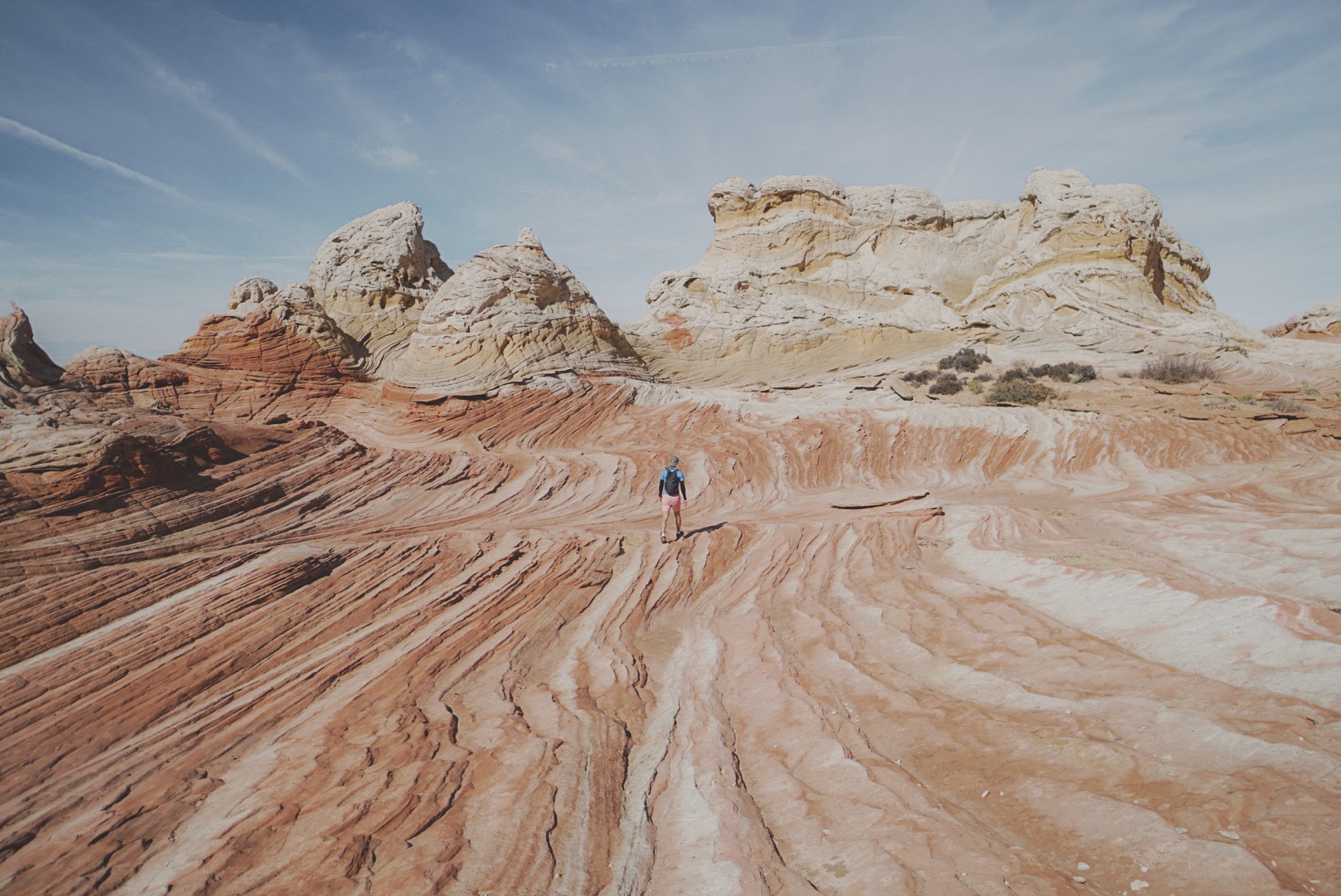 Coral Pink Sand Dunes State Park
Our first stop after driving 1.5 hours south of Bryce Canyon was the swirling sand dunes of Coral Pink Sand Dunes State Park, bordered by the Vermillion Cliffs. For an $8/day car entry fee, you can spend as long as you want climbing and playing on the dunes, and BYO or rent a board ($25/day) to go sandboarding.
For the rest of our hikes in Kanab, we went with a hiking guide from Grand Circle Tours to help us navigate the unmarked trails and difficult sandy roads. A member from the Grand Circle team was also able to sit in for us at The Wave and South Coyote Buttes lottery the morning before we arrived. We were unlucky at The Wave lottery on both the days that we tried (over 100 people applying for 10 walk-in spots, mid-November), but were able to get 3 South Coyote Buttes permits first try – hooray! After the lottery at the Bureau of Land Management, we left our car at the lot, jumped into our guide Gary's 4×4, and let him know that we were interested in visiting White Pocket in addition to South Coyote Buttes.
The Wave lottery registration begins at 8.30am, numbers drawn at 9am, and the South Coyote Buttes lottery begins shortly after around 9.15am. If you are lucky enough to get a permit, the organisers will give you a map and instructions about the trail, should you choose not to go with a guide. Hiking without a permit can incur a 1200USD fee. There is a sign in the office stating no drones are allowed in the North Coyote Buttes (The Wave), South Coyote Buttes, Paria Canyon, Buckskin Gulch and Wire Pass.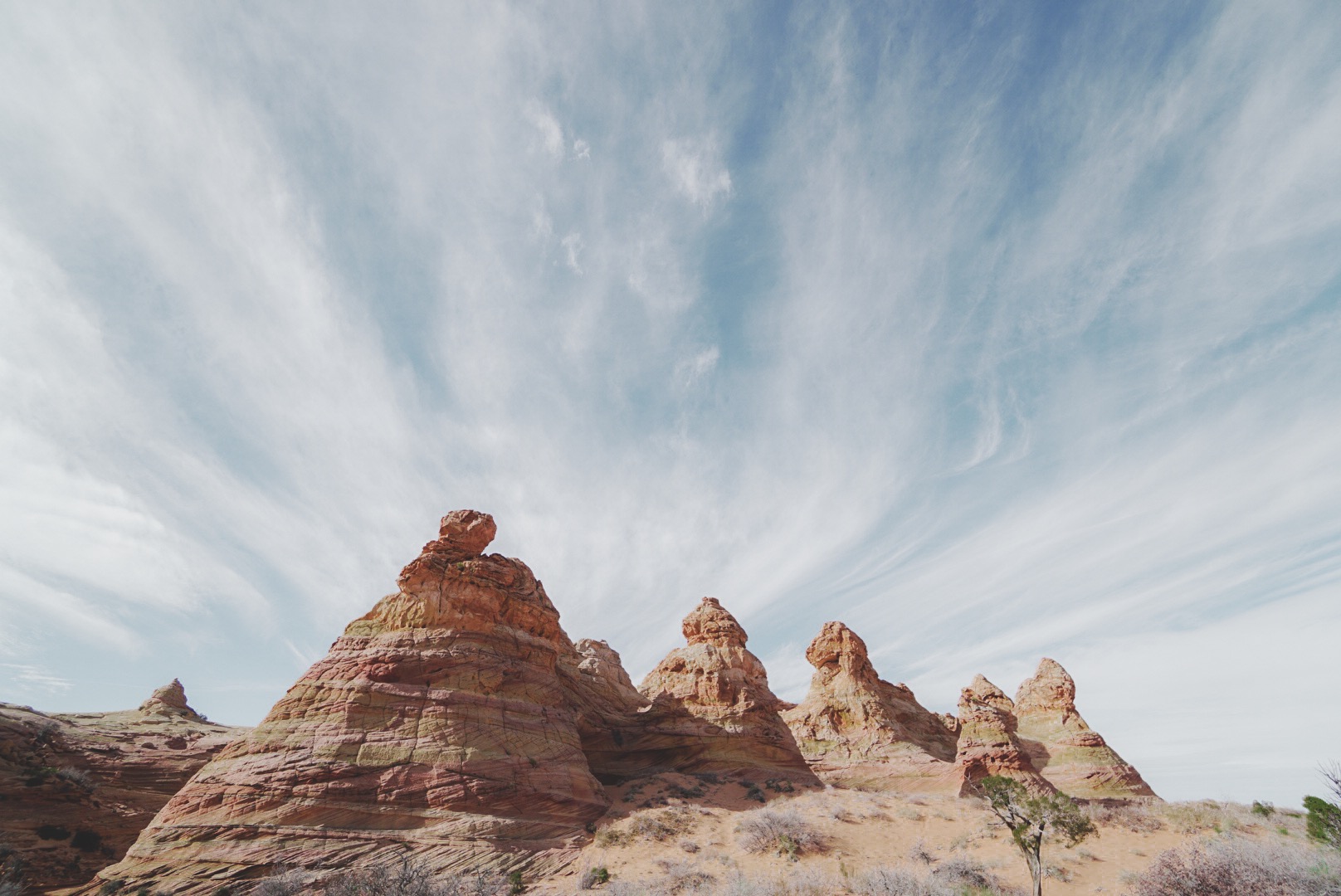 White Pocket & South Coyote Buttes
The drive to White Pocket is a long (~2 hour) and confusing one on paved highway, unsealed road and deep sand. Our first pit stop was at the Jacob Lake Inn and boy were we delighted Gary took us here. THE COOKIES ARE DIVINE! Being a cookie monster myself, I couldn't believe I hadn't heard of this place. Their cookie in a cloud, lemon raspberry and ginger snap varieties were superb – chewy chocolate with a fluffy marshmallow centre (not too decadent), real lemon drizzle and fresh raspberry jam atop a soft lemon cookie, and a crunchy gingery cookie with a chewy spicy interior. There is accomodation here as well as a shop selling gifts and a restroom. Our second pit stop was just outside the Vermillion Cliffs on an unsealed road to spot the California Condors, a protected vulture species and the largest of all North American land birds.
Upon arriving at White Pocket (photos above), we spent a good hour or so exploring the alien topography before jumping in the car and heading to South Coyote Buttes. Here, Gary took us to Cottonwood Cove and an epic lunch spot, followed by a chance sighting of some big horned sheep. We also walked around some teepee rock formations, through a second 'wave' and spotted real dinosaur tracks nearby.
Buckskin Gulch
As we had already seen one of the best/most picturesque slot canyons in the world (Antelope Canyon), Gary suggested we do an alternate hike in Buckskin Gulch, a landscape characterised by slickrock formations, rock paintings and a wash carved out by flash flooding. The trailhead begins about a 40 minute drive from Kanab town centre, and offers a toilet, and a log book to sign in and pay the permit fee (6USD pp/dog).
After completing the hike around Buckskin Gulch, Gary took us on a scenic drive off the 89 to see the Rainbow Hills before returning to his gallery in Kanab, the Raven's Heart Gallery. Hailing from California with a background in film, Gary has lived in the Kanab area since 1975 and is a talented fine arts photographer specialising in wild horse photography. He also used to be a staff photographer at Best Friend's Animal Society (more about that next). You can check out his work here.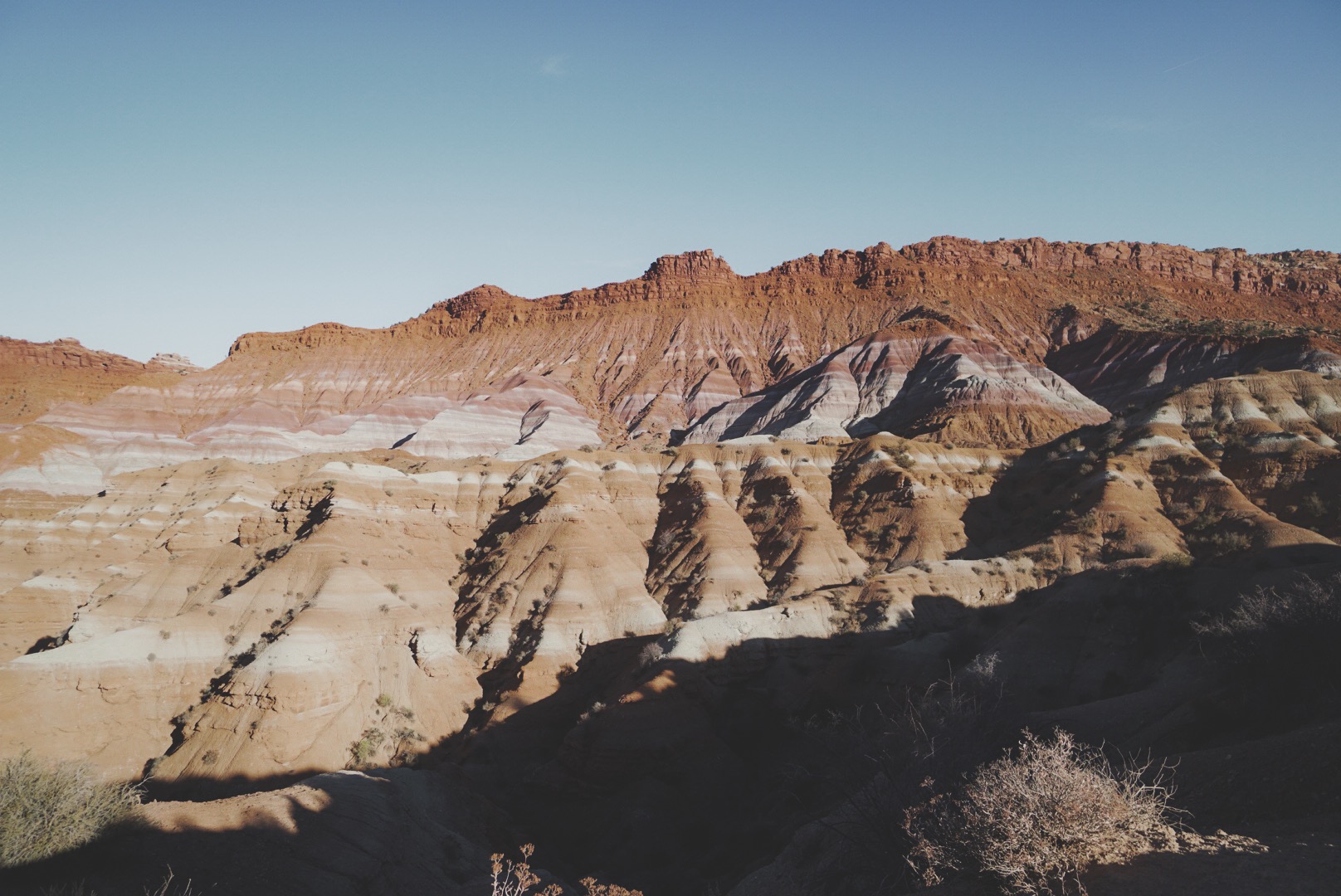 The hiking tours with Grand Circle are full day and include lunch (sandwich, water, chips), and depending on where you go, a 40 minute – 2 hour bumpy drive to get to the trailhead. 
Best Friends Animal Society
Our final morning in Kanab was spent at the Best Friends Animal Society, a nationwide animal rescue and advocacy organisation. The Sanctuary is located in Angel's Canyon, is home to 1,600 homeless animals and offers a free 1.5 hour tour for visitors. You can also register in advance to visit as a volunteer, and the cafe serves an awesome 5USD vegetarian buffet between 11am-2pm daily.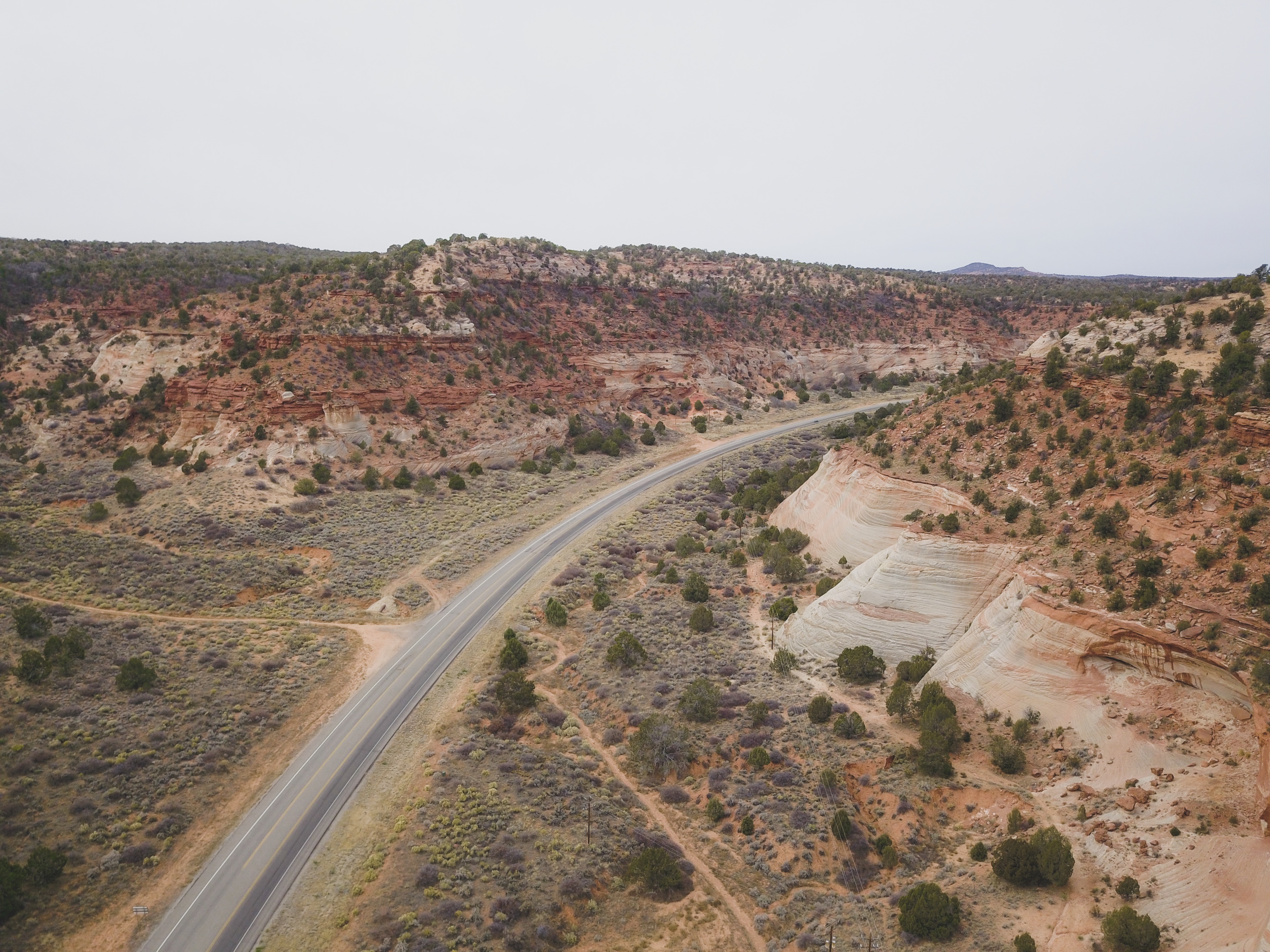 Where to eat and drink
A definite highlight of this roady were the food and dining options in Kanab, from the cookies at Jacob Lake Inn, to the delicious vegetarian fare at Peekaboo Canyon Wood Fired Kitchen. Notable mentions also include Rocking V Cafe (a gallery and restaurant), Glaziers Market's fresh sandwiches, Willow Canyon Outdoor (coffee and outpost), and the Kanab Creek Bakery.
Where we stayed 
With many options to choose from (and even more being built), we were very happy with our stay at the Holiday Inn & Suites Express Kanab. Rooms are spacious with a Keurig machine and coffee pods included, the bathroom is stocked with Bath & Body Works products, an excellent full buffet breakfast is included (think bagels, oatmeal, cinnamon buns, pancakes, eggs, sausage patties, biscuits and gravy, cereal, toast, juice, tea and coffee), and prices are very reasonable. They also have a hot tub and pool open until 10pm, and as it was thanksgiving coming up, I swear it smelt like delicious spices on every floor lobby 🙂
Coming up next are the Monument Valley and Page blog posts. In the meantime, check out my Utah Roady Part 2 video below: