With its small town feel, relaxed vibes and spectacular views, Wanaka is the laid-back sister to Queenstown, yet still bursting with scenic drives, mountain hikes, water activities and delicious eats. Whether you spend a weekend or a couple of weeks in the area, there is plenty there to keep you coming back for more!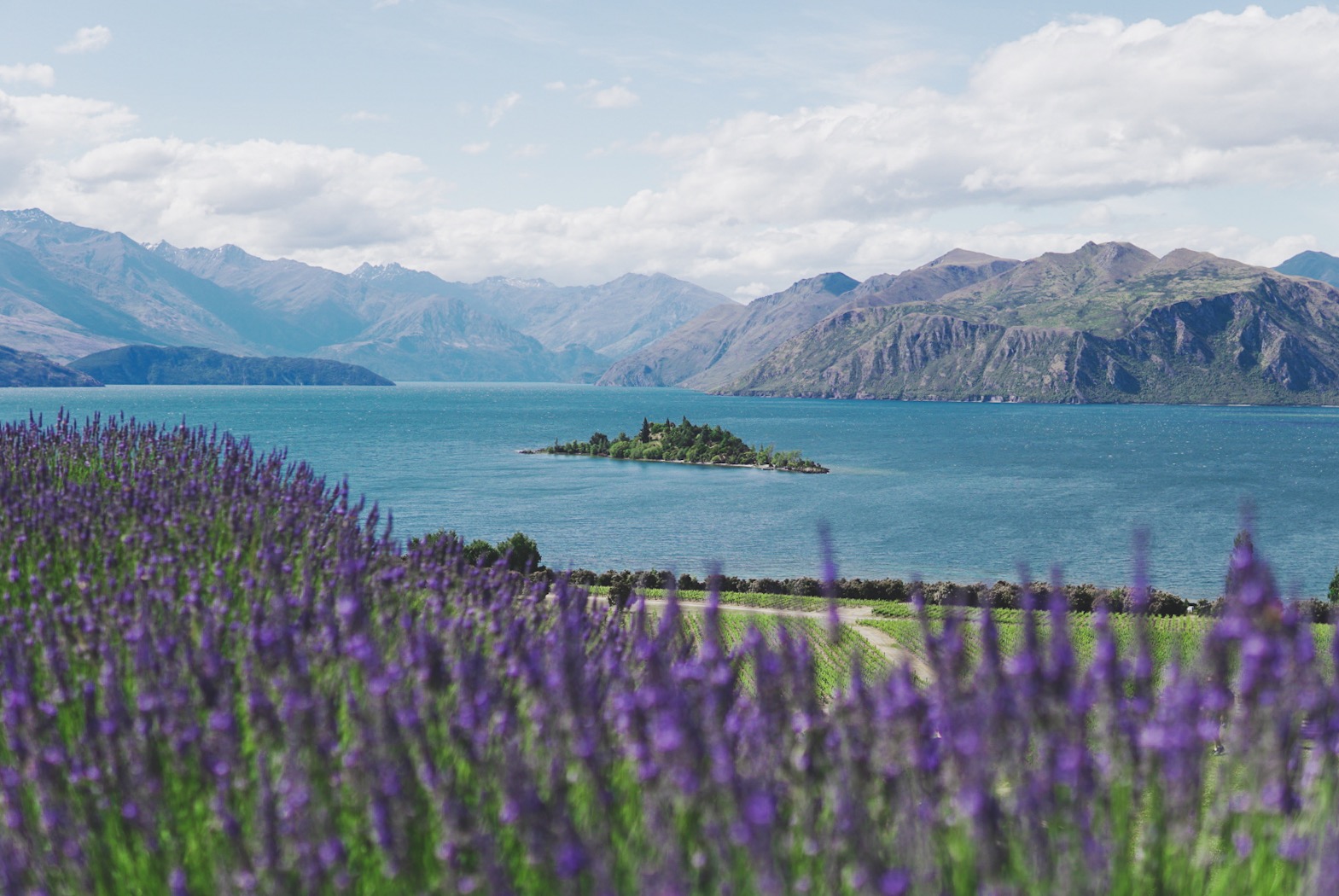 HIKING IN WANAKA
Heading west along the Wanaka-Mount Aspiring Road towards Glendhu Bay, 3 rewarding hikes await, each with their own unique views and varying levels of difficulty.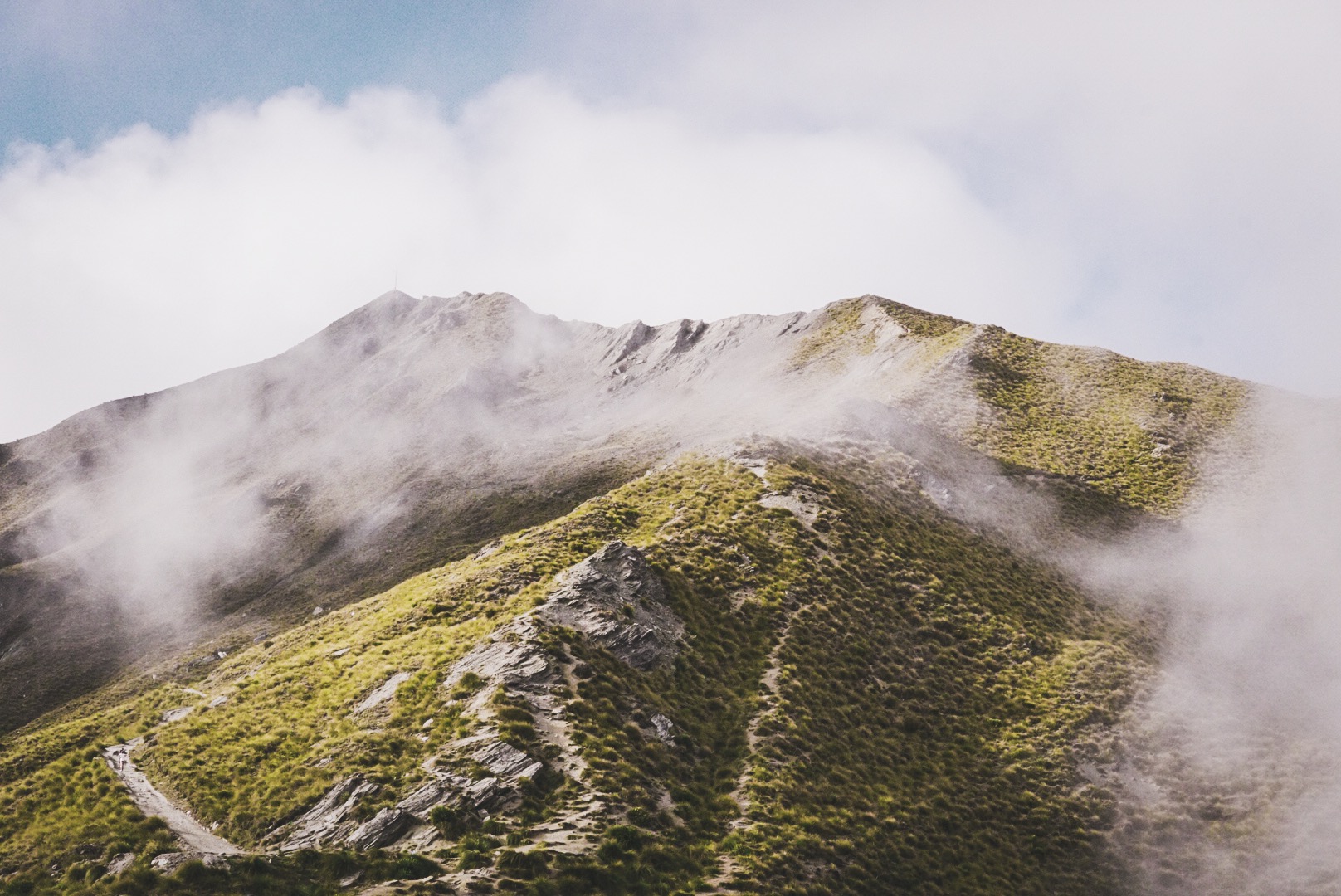 Roy's Peak Track (5-6 hours return)
One of the most iconic trails in the region, Roy's Peak Track climbs just under 1300m over Lake Wanaka, with 360 degree views of Wanaka Township, Glendhu Bay, Mou Waho and Mou Tapu Islands and Mount Aspiring. The 4WD track is wide and easy to navigate, with the option of taking steeper sections that cut through the grass and main track. As you reach the upper third section of the hike, the gradient increases and some beautiful lookout points emerge. On the final stretch, you can clamber up some extremely steep and narrow ridge lines to short cut your way to the summit and gain incredible point-of-view shots with an adrenaline rush.
We hiked Roy's Peak a few days before Christmas, starting from the carpark at 2.30am. It took just under 2.5 hours to reach the summit with a few stops to catch our breath and admire the starry night sky. In all honesty, climbing in the dark with a torch made the hike easier and the weather was mild for the lower 2/3's of the climb (t-shirt temperatures). It was a different story at the summit however, and despite zero wind and calm conditions, it was still freezing as we patiently waited 50 minutes for the sun to rise. We were unlucky with the cloud cover passing through, but this also made for some epic shots and a plan to revisit the hike in the future!
Tip – if you plan to do a sunrise hike, pack a thermos with a hot drink for the top, lots of warm layers, a beanie and even a blanket for maximum cosy vibes! It goes without saying to bring along some snacks, plenty of water and a camera, and sun protection for the return journey. It is worth noting that the track is closed annually for lambing season between October 1 and November 10th.
Having hiked up in the dark, the journey back to the carpark was a pleasant one as the clouds gradually opened up and the views unfolded before us. Passing hundreds of grazing sheep and more and more groups of people beginning the track, we were thankful not to be hiking up in the scorching sun, and instead, eagerly anticipated the freshly baked scones at Edgewater Cafe. Not to be missed, flavours include crystallised ginger with rhubarb, lime compote and cream; ham, onion and gruyère cheese; house smoked salmon with lemon and chive crème fraîche; and lemon poppy seed with sweet lemon mascarpone. Available 10am-5pm daily and allow 30 minutes for baking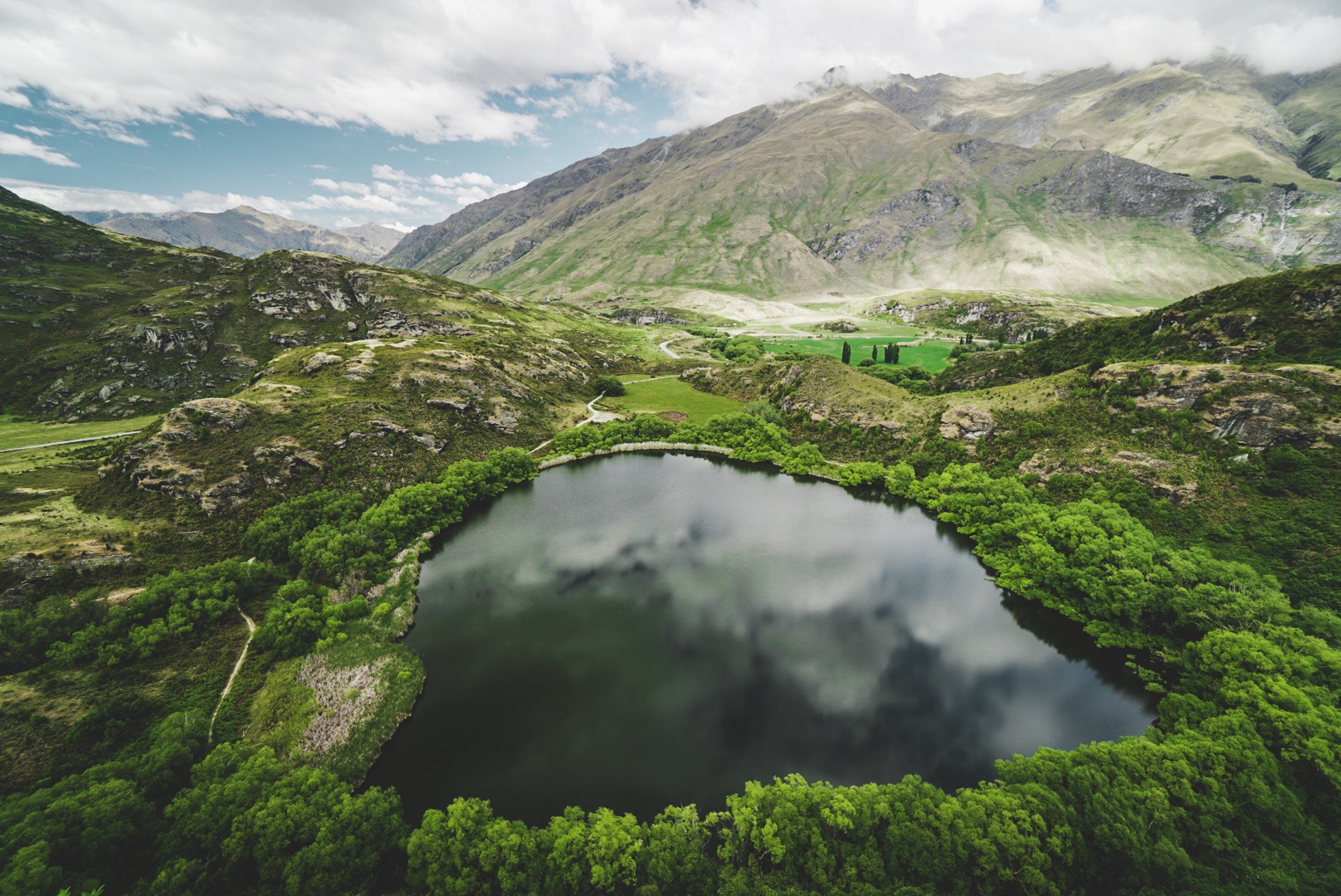 Diamond Lake and Rocky Mountain Summit Track (2-3 hours return)
Beginning at the Diamond Lake Conservation Area carpark, 18.5km west along Wanaka-Mount Aspiring Road, the Rocky Mountain Summit Track involves a moderate climb through forest and mountain side with views looking out to Roy's Peak, Glendhu Bay, Lake Wanaka and the Matukituki River. Within the first half hour, you are treated to views of glassy Diamond Lake (pictured above) and the road winding up to Treble Cone Ski Field. For the remainder of the hike, take the two scenic east trails (turn right at the sign posts) that hug the edge of the mountain overlooking Lake Wanaka and beyond.
Rob Roy Glacier Track (3-4 hours return)
The hour drive to the trail head is a journey itself, 54km west along the Wanaka-Mount Aspiring Road (both sealed and narrow unsealed road), with the last 10km drivable only in fine weather as it involves crossing flooded creeks. From the Raspberry Flat carpark, the track begins on an open plain alongside the beautiful turquoise West Matukituki River, before crossing a swing bridge into beech forest and later emerging from alpine vegetation to views of the Rob Roy Glacier.
Isthmus Peak Track (5-6 hours return)
Similar to Roy's Peak Track, the track to Isthmus Peak involves a steep, steady climb along a wide 4WD trail, after initially crossing private farmland. A bit tougher in my opinion, the hike climbs up above 'the neck' between Lake Hawea and Lake Wanaka, offering 360 degree views over both lakes at the summit. The small carpark across the road from the trailhead lies on the lake side of Makarora-Lake Hawea Road, about 30 minutes drive from Wanaka township (just after the Lake Hawea Lookout).
The full Upper Clutha River Track spans from Lake Wanaka Outlet to Luggate (21.5km, 6 hours), and may be tackled in smaller sections ranging from riverside walking to strolling at a modest elevation e.g. from Reko's Point to the carpark at Shortcut Road (1 hour each way):
The river itself is a beautiful emerald green colour, with its first section suitable for tubing between Lake Wanaka Outlet and Albert Town. You may also see people jumping into the river off the bridge at Albert Town, or on a jet boat tour further downstream.
SCENIC DRIVES AND PHOTOGRAPHY LOCATIONS
Around and on the lake
On the western shores of Lake Wanaka lies Rippon, a pretty winery looking out to Ruby Island where you can join a wine tasting session or sit on the banks and soak up the view.
From the lakefront, walk 15 minutes through the vines to the winery, or drive straight to the cellar door at 246 Wanaka-Mount Aspiring Road.
Leaving Rippon, as you walk back towards Wanaka Township along the shore, you will quickly pass by Edgewater Hotel (scone pit stop), and then That Wanaka Tree. The Wanaka Station Park there also has some beautiful old trees and a row of rose bushes worth a frolic 🙂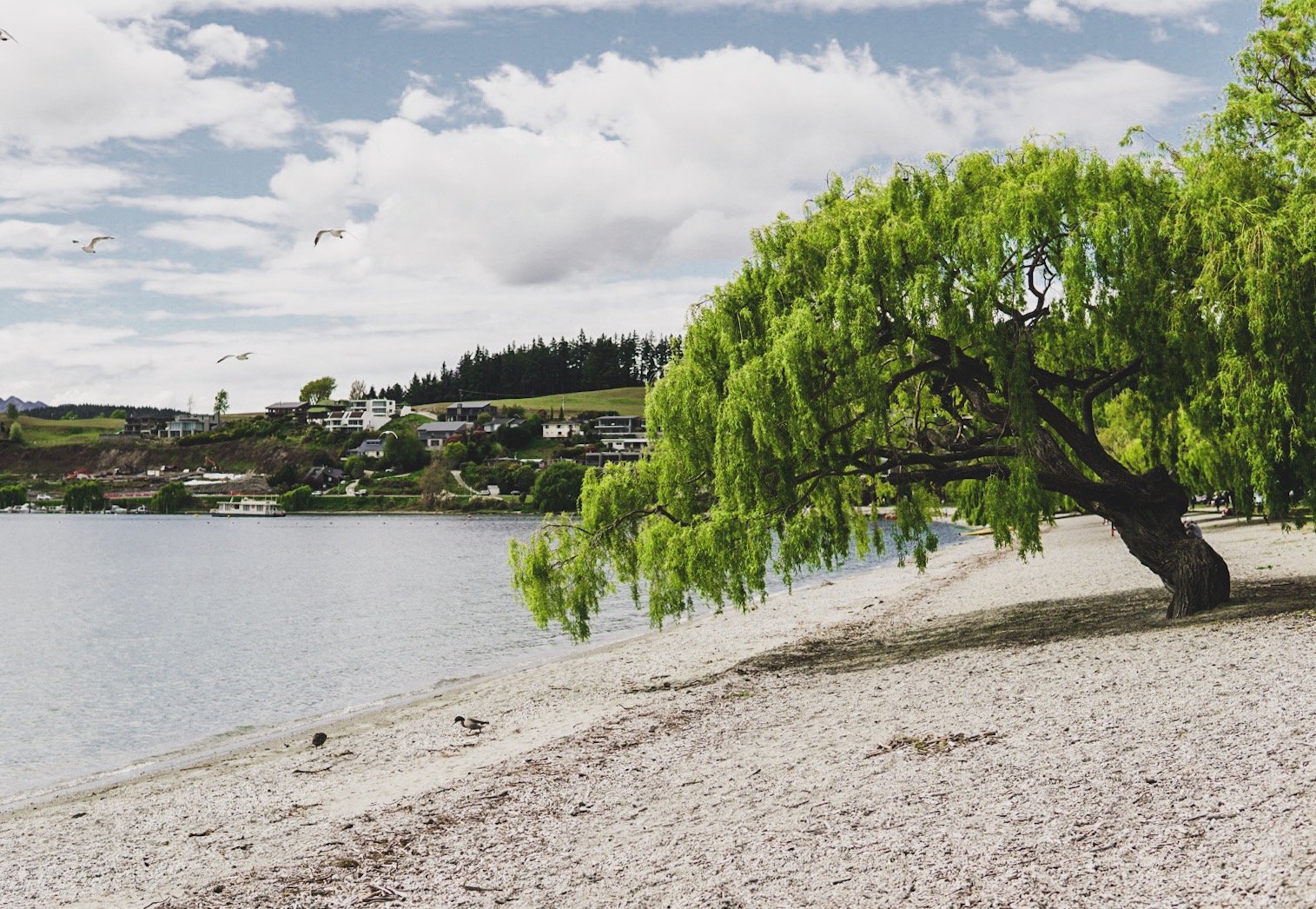 If you are fortunate enough to get your hands on a boat, pack a picnic for Ruby Island, bring your water skis and biscuits, or head over to Mou Waho to climb to the lake within a lake.
Lake Hawea – Makarora – Haast Pass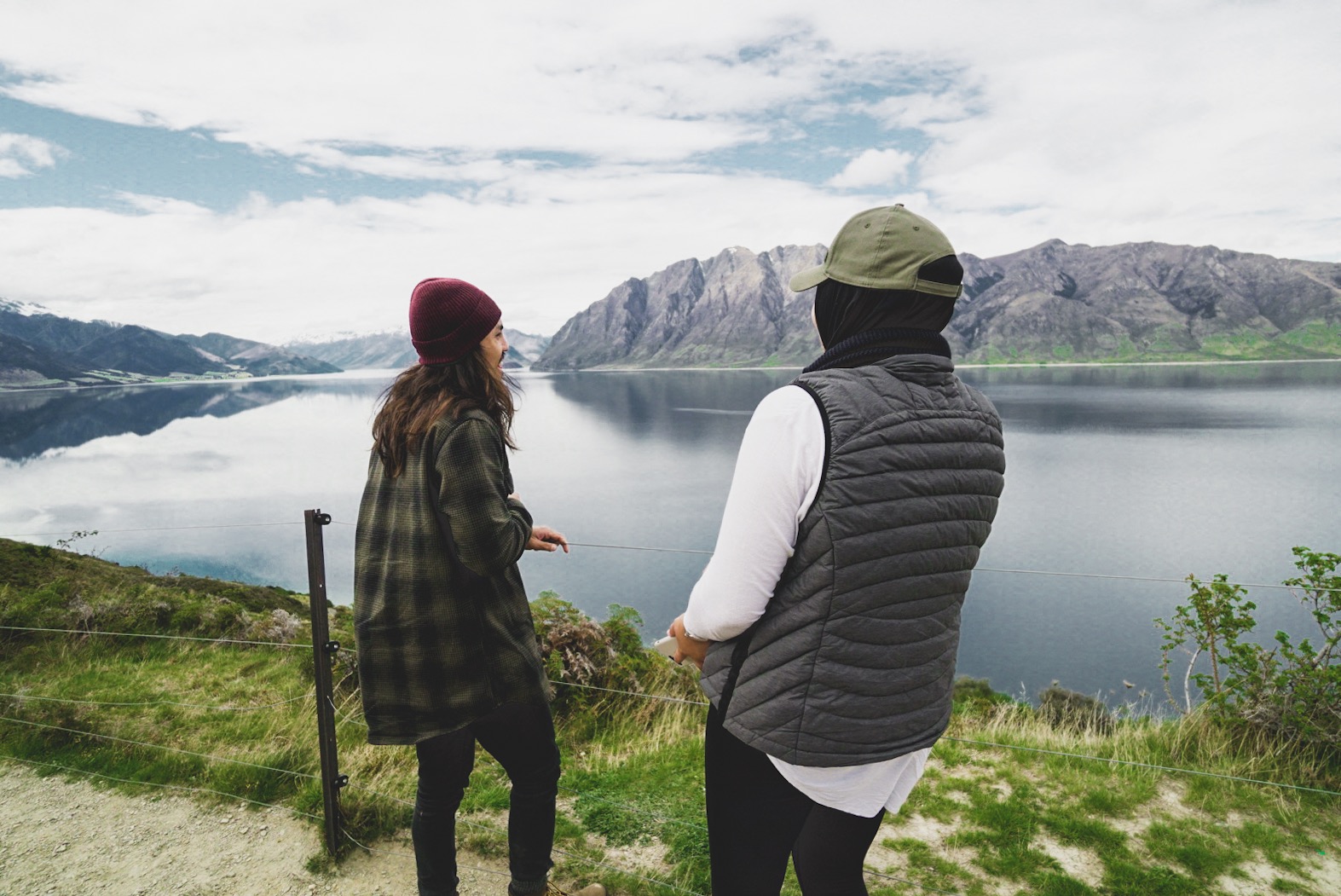 Looking for a decent but manageable drive out of town? Take the scenic Makarora-Lake Hawea Road, stop at Lake Hawea Lookout (above), and continue past 'The Neck' and along Haast Pass-Makarora Road. Your journey will hug the shores of both Lake Hawea and Lake Wanaka, before entering the dense forest area past Makarora.
Blue Pools
A few minutes past Makarora, the Blue Pools track is a short 20 minute jaunt from the roadside carpark, featuring two bridges and the clearest, icy blue waters for you to jump into if you dare!
Tip: beware of mosquitos and sandflies here, as well as at all the stops along Haast Pass-Makarora Road
There are various waterfalls dotted along Haast Pass, all within a 2-5 minute walk from the road. Notable mentions include Fantail Falls, Thunder Creek Falls, and beyond the Gates of Haast, Depot Creek Falls.
Rock towers at Fantail Falls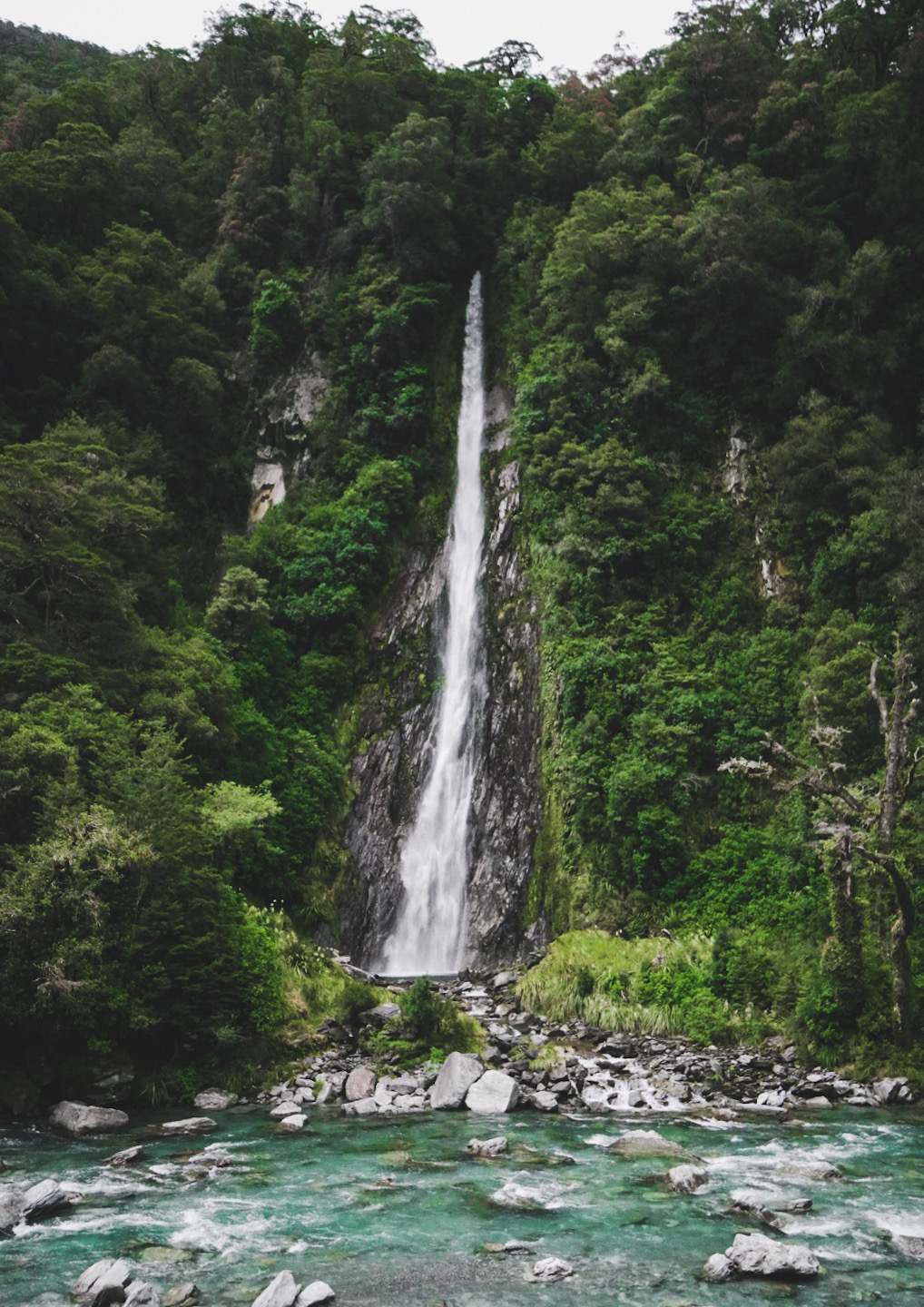 Thunder Creek Falls
Gates of Haast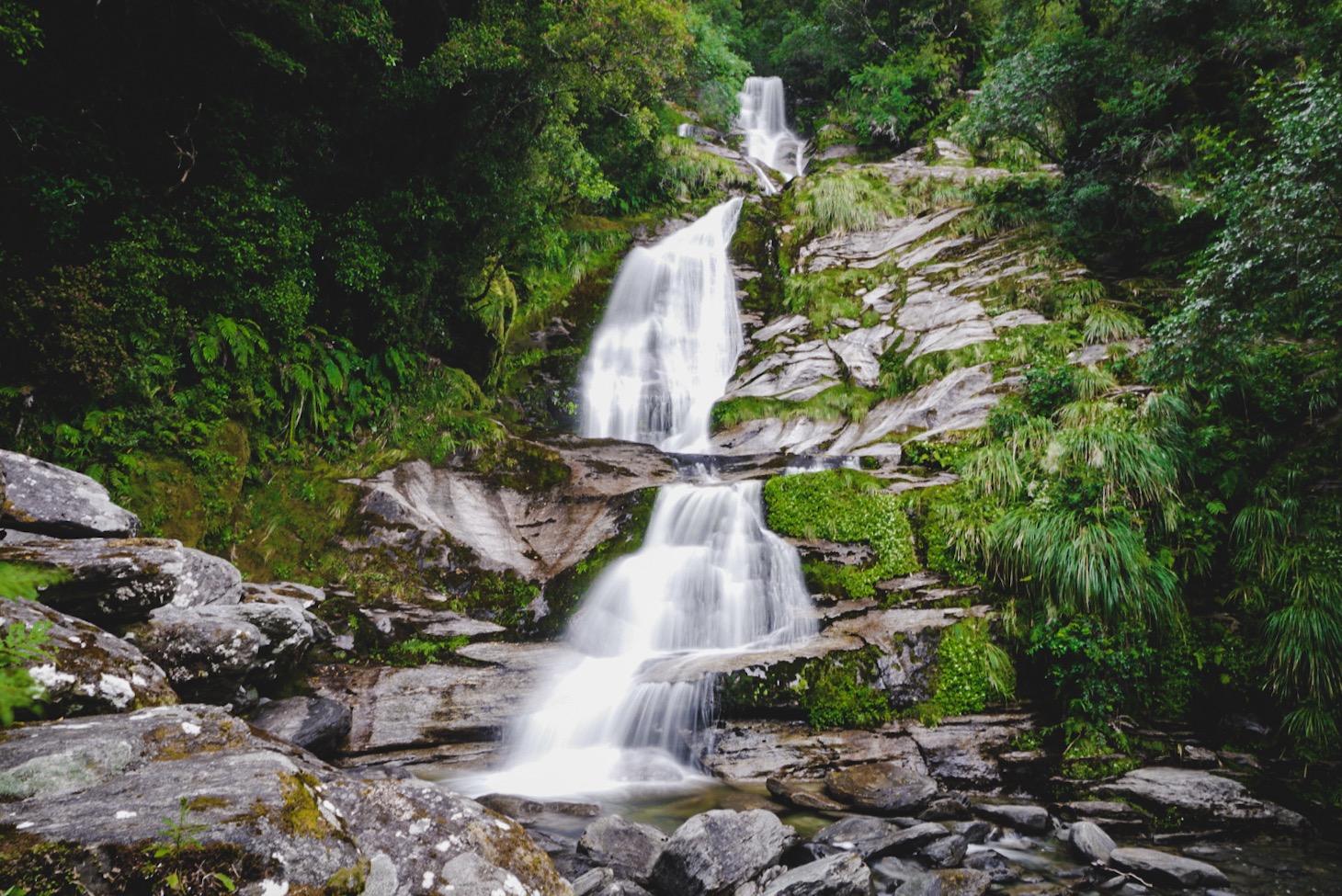 Depot Creek Falls
Headed over to Queenstown? The 1 hour drive south takes you through the Pisa Conservation Area, Cardona Valley and over the Crown Range before entering the wider Queenstown region (more on that later 🙂 ). Late December is the perfect time to witness lupins in full bloom, and you will find various spots to pull over in Cardona Valley to get up close to these beauties. Alternatively, park up and explore the Pisa Conservation Area with a variety of trails to wander off on.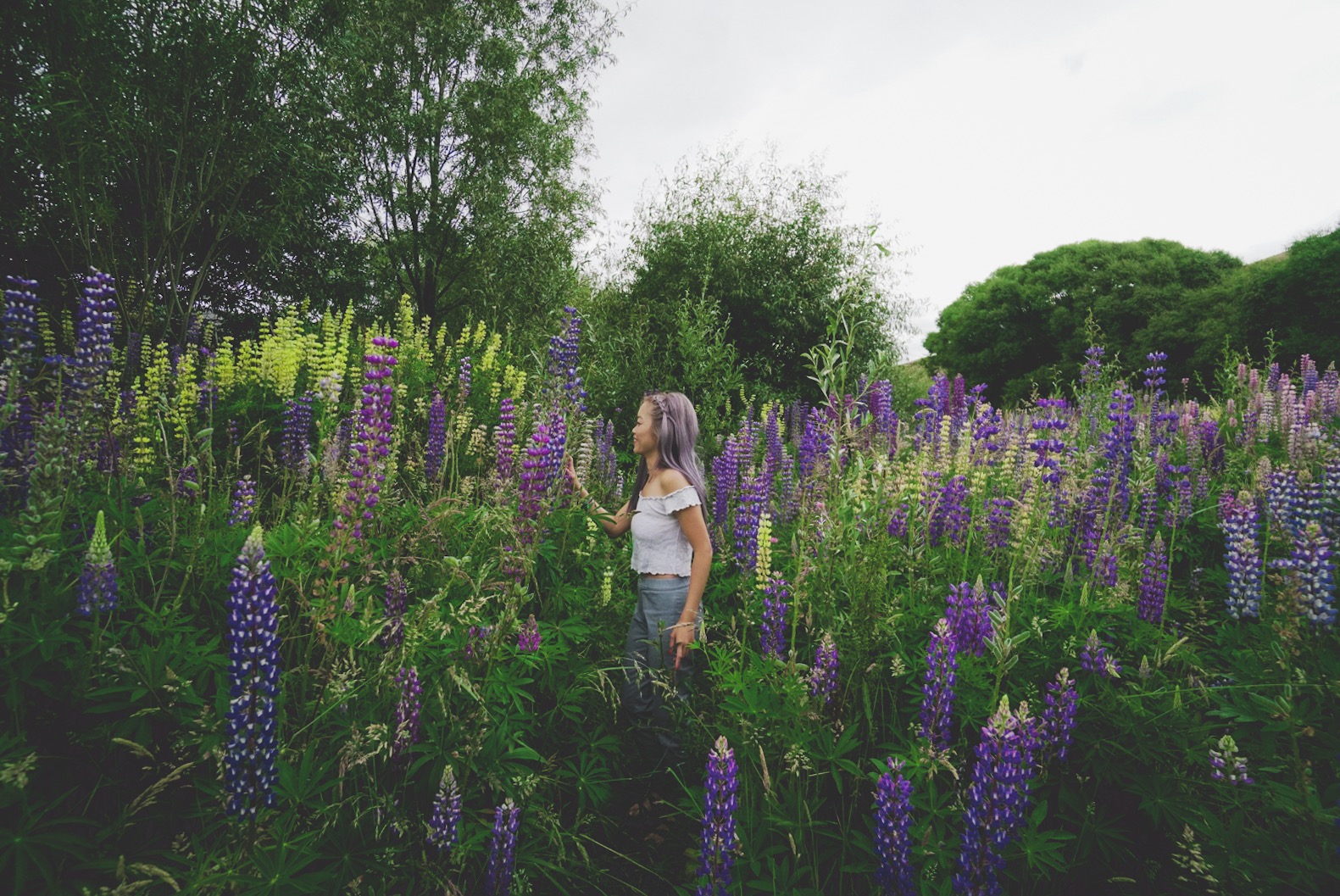 There are various lookouts as you climb over the Crown Range, before entering the Gibbston, Arrowtown and Lake Hayes areas. Be sure to pull over, soak up the dramatic views, and enjoy the next few days in Queenstown!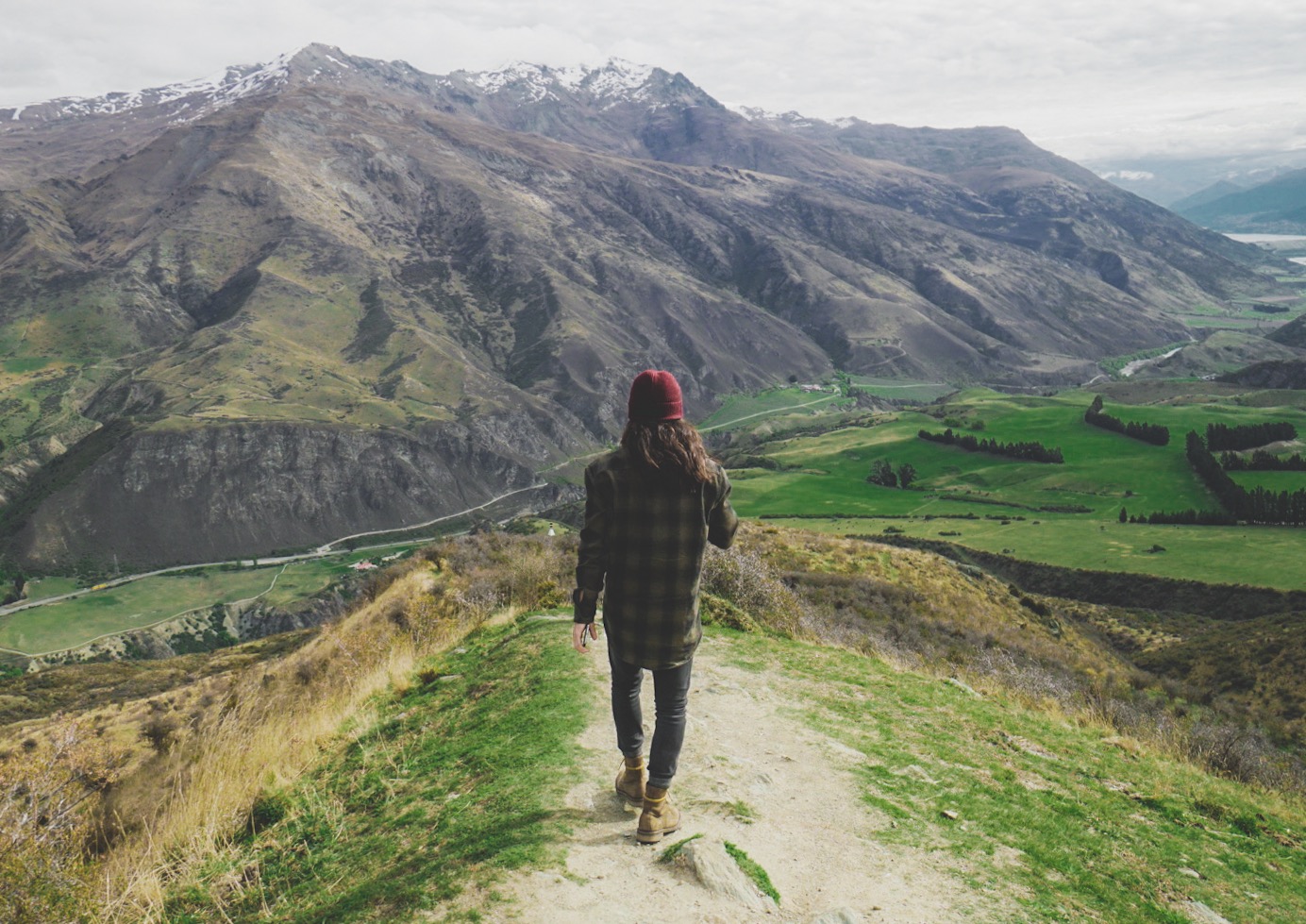 Finally, you can't leave Wanaka without the Cinema Paradiso experience, whether you've hit a rainy day or simply enjoy going to the movies. The old school charm, eclectic seating and informative travel ads are one thing, but it's the giant, freshly baked cookies at intermission that really hit the spot! My favourite – the ginger and white chocolate, mmm 🙂
So the next time you visit Wanaka, plan to stay a few extra days to enjoy all that the region has to offer, and hey, invite me along 🙂