What do you do at a ski field when the snow melts and the critters come out to play? Find a secluded mountain walk with a gorgeous alpine lake to jump into! Nestled amongst the rugged backdrop of the Remarkables mountain range, Lake Alta is a snow-fed, crystal clear lake just 40 minutes on foot from the Remarkables ski field base.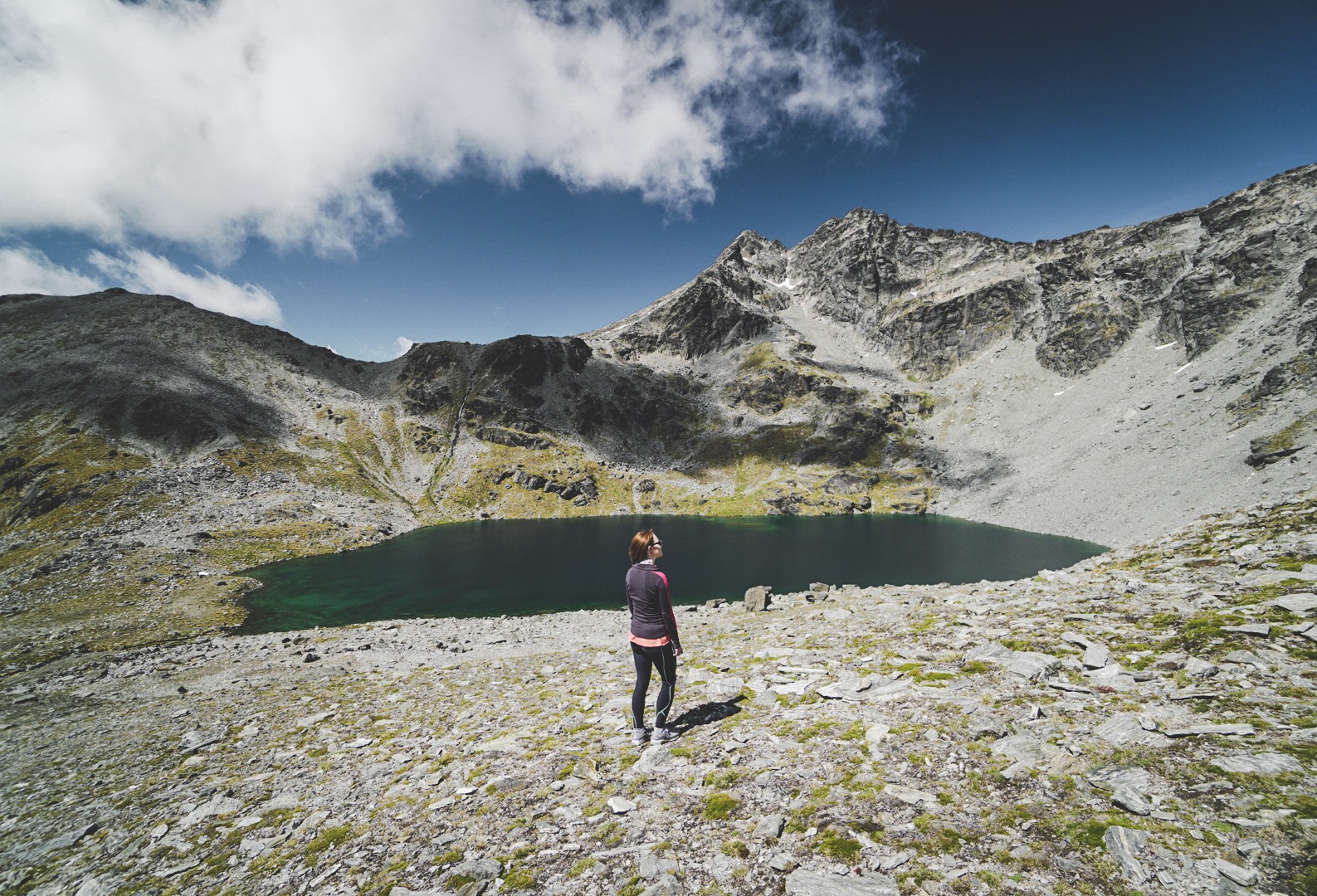 Taking SH6 past Queenstown Airport, continues across the bridge and head up the Remarkables Ski Field Access Road. The 13km, 30-minute drive is incredibly scenic, with stunning views over Lake Wakatipu, Frankton, Kawarau River and Lake Hayes.
Climbing 1600m above sea level, the road is well paved until the final 1km stretch of unsealed road. After parking at the ski field buildings, follow the Lake Alta sign up the stairs, cross the field (past the magic carpet), and continue straight ahead  until your reach the fork. Take the left track/ski run and look for the orange poles and yellow block markers that signal the start of the Lake Alta trail. You will enter alpine wetlands with Double Cone looming ahead, and begin a moderate climb to the lake.
Note: the track may become muddy after rainfall, in addition to creek overflow. There are also plenty of jumping grasshoppers as you climb above the lake to gain a better viewpoint – don't be alarmed! 
If you're feeling game, take a plunge into the icy waters of Lake Alta. There are plenty of areas deep enough to jump or dive into, so bring a towel, warm clothes, and a picnic to make an afternoon out of it 🙂
If you're looking for Queenstown views that aren't from the Skyline Gondola, and a hike with a great effort-to-view payoff, this one is not to be missed! Happy hiking everyone 🙂