What can you do with only one week in the South Island of New Zealand? As it turns out – a lot! The relatively small landmass of Aotearoa is home to towering mountains, volcanoes, gorgeous lakes and rugged coastlines, which make for some epic – albeit – winding drives. If you're headed down under and need some help planning a South Island roady, keep on reading 🙂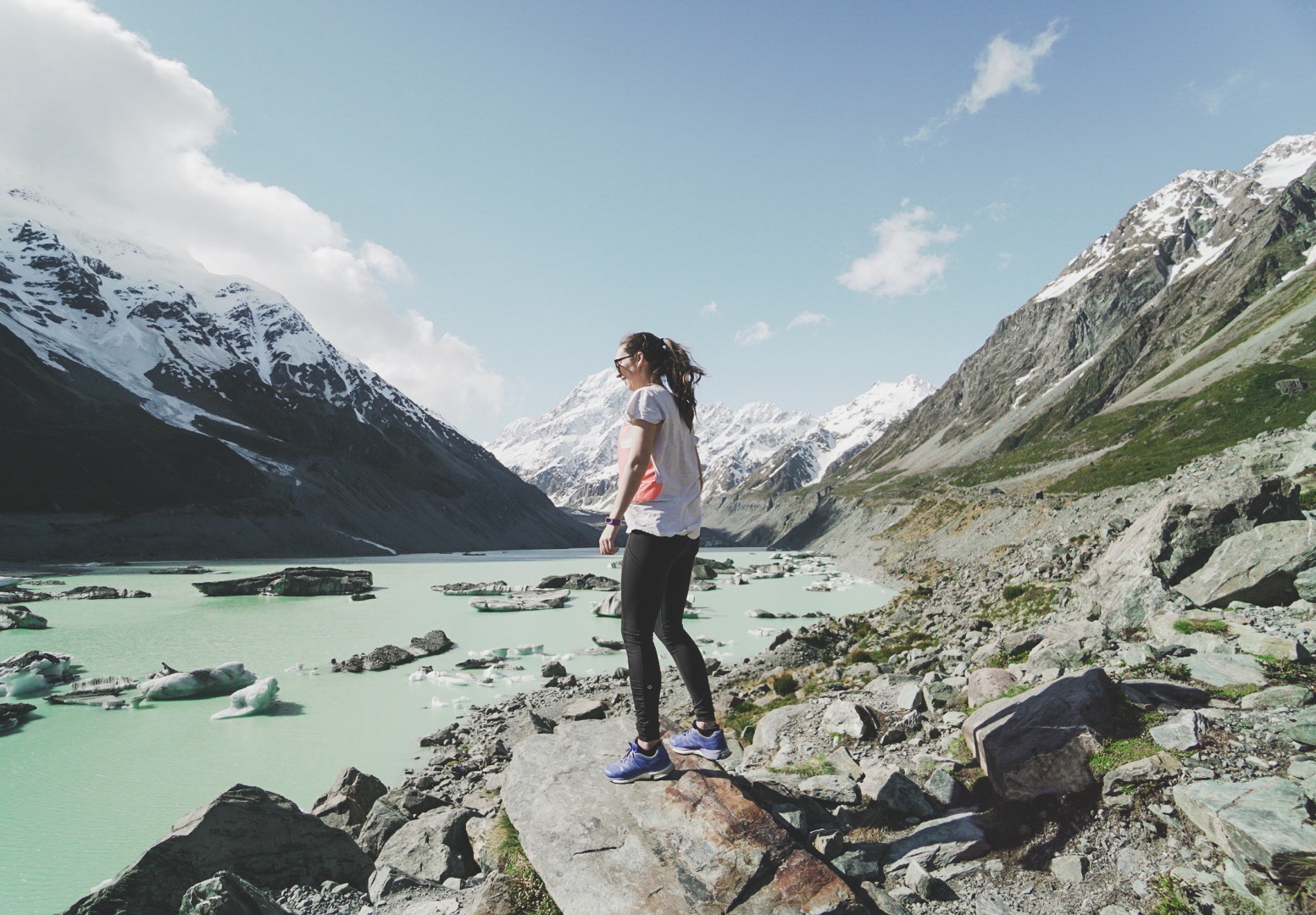 Days 1 & 2
Setting off from Christchurch International Airport, we began the week with Wild Kiwi by heading west through Arthur's Pass and Hokitika, arriving at Franz Josef in time to visit the kiwis at the West Coast Wildlife Centre. Our tour guide Robbie helped organise and book the following days' activities, including sky diving, scenic heli-flights, quad biking, kayaking, and one of the most sought out adventures in the area – the elusive, weather dependent, glacier heli-hike. Due to high winds, the heli-hike was cancelled for the day (as well as the days on either side), so we opted for a scenic flight over Franz Josef glacier with a stop on the snow, followed by a relaxing soak in the Glacier Hot Pools before dinner.
There are also various hiking trails in the area, including the Tatare Tunnels and Gallery Gorge walks from the township. Expect to walk through ankle to shin deep water in the pitch black Tatare Tunnels, so bring a torch and some gumboots/water shoes, and look up to spot a few glow worms as you near the second half of the tunnel. The Gallery Gorge walk takes you to a big swing bridge overlooking a bright blue river made up of glacier run offs. For the keen hiker, you can access a variety of additional trails from the Franz Josef Glacier Carpark, including the Glacier Valley walk that takes you close to the base of the glacier.
Where we stayed – Rainforest Retreat Franz Josef – offers backpacking, camping and luxury lodge options.
Where to eat – Alice May – a cosy restaurant with large portioned roasts/comfort food, Monsoon Bar & Restaurant – the burgers were delish!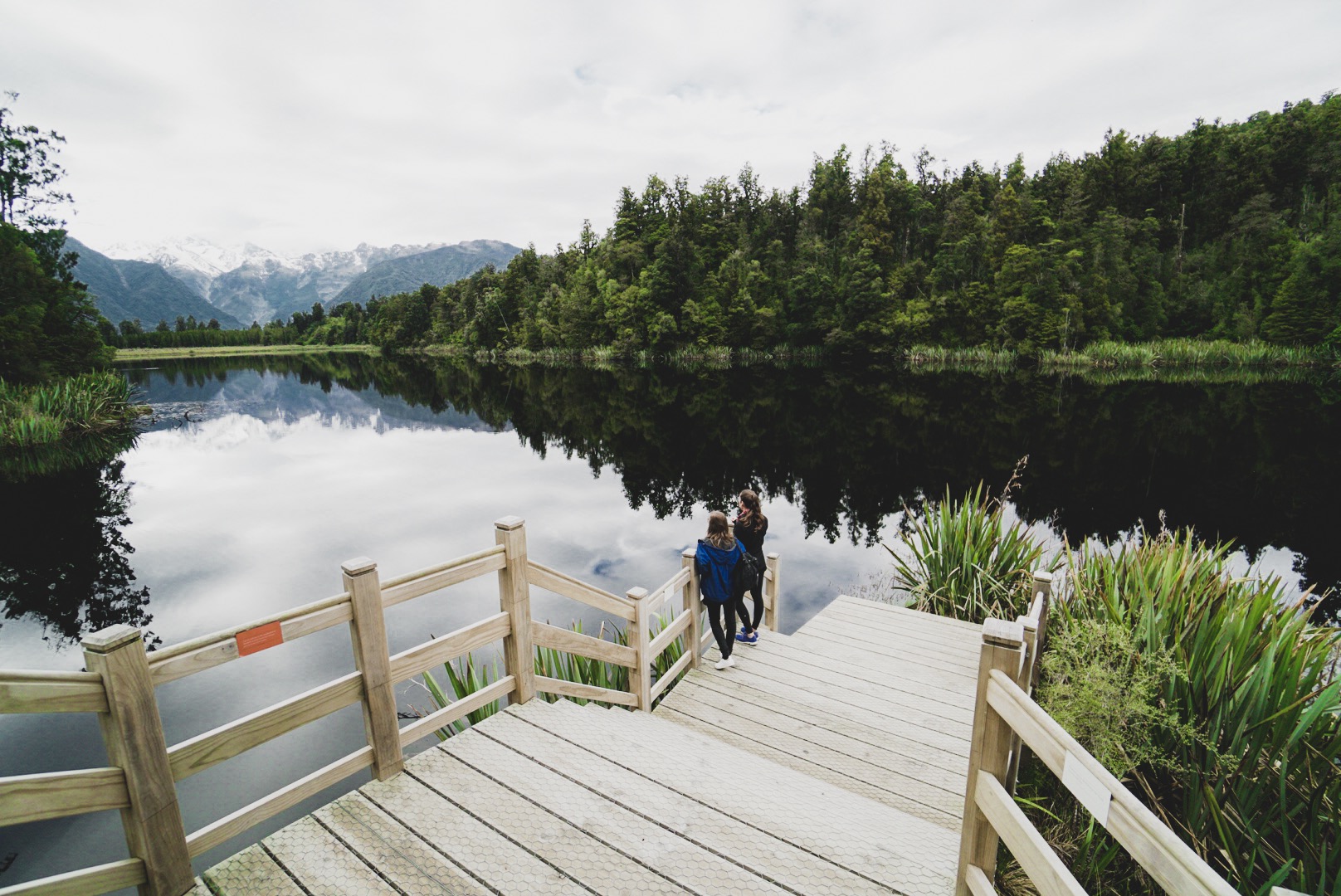 Day 3
Next up was the incredibly scenic drive down the west coast through Haast Pass to Queenstown. With pit stops at Lake Matheson, Bruce Bay, Fantail Falls, Cameron Flat, Lake Hawea and Wanaka, I could easily come back to spend more time exploring this region, in particular – Mount Aspiring National Park (see you in December!) Enjoy the photo set below from this drive, truly one of my favourite days on the trip.
Day 4 & 5
With two full days to spend in the adventure capital of the world, Queenstown serves as a lively base for action seekers and foodies alike. From skydiving, bungy jumping, canyon swinging and luging to winery hopping, a day trip to Milford Sound, and visiting the quaint towns just outside the centre including Arrowtown and Glenorchy. This lake district is surrounded by gorgeous mountain ranges, perfect for hitting the slopes in the winter or hiking during the warmer months. Having spent a decent amount of time in Central Otago already, we rented a car from town (Phil's Rentals – very affordable, highly recommend) and took to the roads, heading past Wanaka to park up alongside Lake Hawea and hike up Isthmus Peak.
It is a 3 hour continuous ascent up to the summit, and another 2 and a half back down to the carpark via the same track. Also known as 'The Neck', the 360 degree view from Isthmus Peak looks over both Lake Wanaka and Lake Hawea.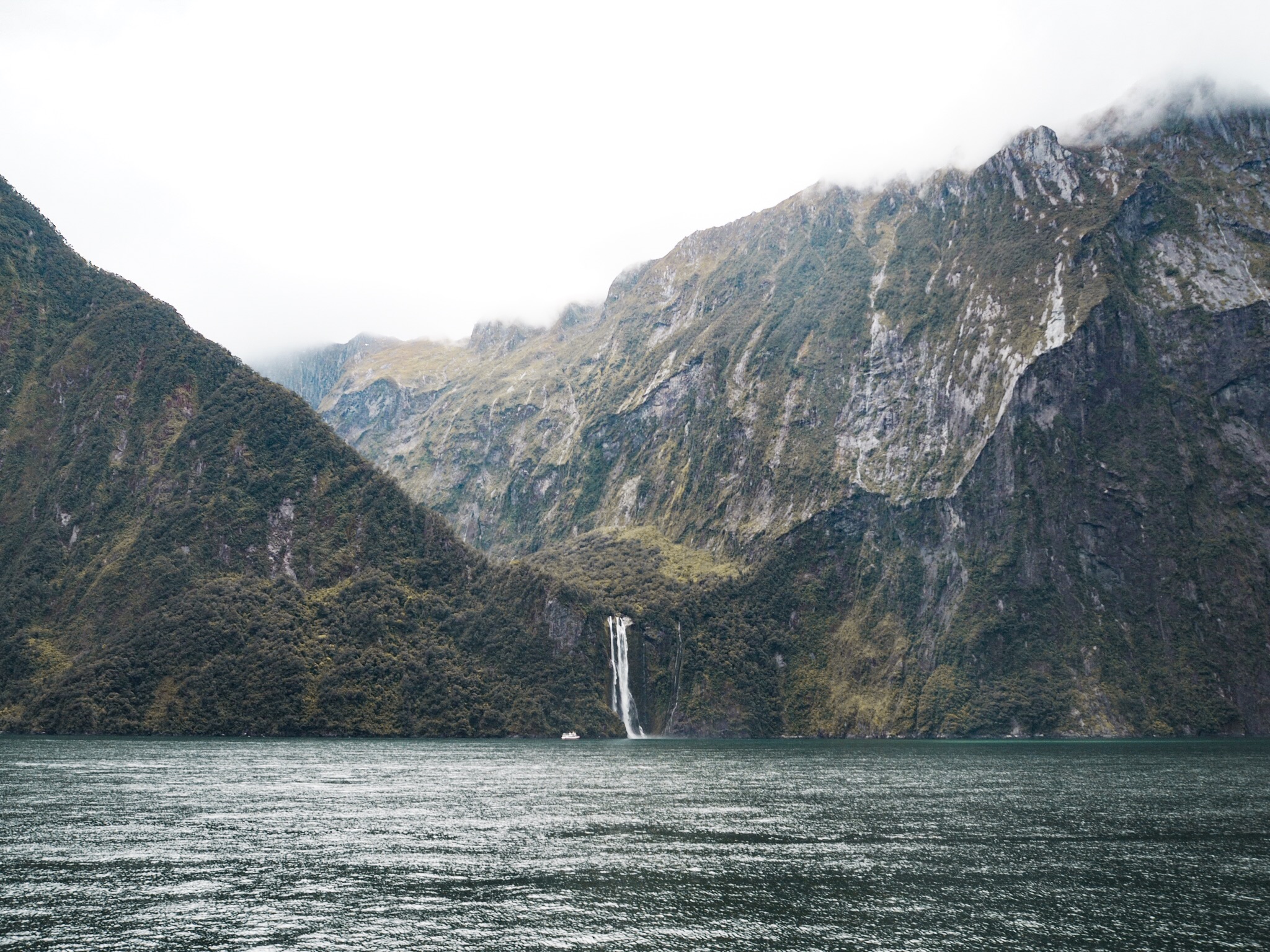 We recounted our adventures from the day with the rest of the group who had gone to Milford Sound (pictured above) and up the Skyline Gondola for some luging. Had we booked earlier, that evening would have been a perfect time to soak in the Onsen Hot Pools at Arthur's Point to nurse our tired legs!
The following day, our group switched to adrenaline mode and took part in various death defying activities including the Shotover Canyon Swing, Nevis Bungy and Shotover Jet, rounding it off with some screams and laughter at the Fear Factory. We also drove out to Glenorchy alongside Lake Wakatipu, another twisting and scenic drive, and bookmarked some trails to do in the future including the Moke Lake and Mt. Crichton loop tracks.
Where we stayed – Absoloot Value Accommodation – 4 share bunk rooms in the centre of town with private bathrooms and a kitchen area overlooking Lake Wakatipu.
Where to eat – For wine lovers, there is a plethora of options including Gibbston Valley and Amisfield's Bistro & Cellar Door. Vudu Cafe & Larder does excellent (and beautiful) food and coffee, head to Botswana Butchery for a posh yet hearty and delicious meal, and visit the Cookie Time Cookie Bar for a sweet treat. There are so many amazing wineries and restaurants in the Central Otago region so make sure to venture out to Arrowtown and Mt. Difficulty to try them all 🙂
Day 6 & 7  
With perfect weather conditions forecasted in Aoraki/Mount Cook National Park, we set off early through Lindis Pass, making a pit stop for lunch in Omarama (glider plane country) before entering the Mackenzie District. A first for me, I was in awe of the glacier-fed turquoise lakes and towering southern alps. The drive along Mount Cook Highway next to Lake Pukaki is spectacular, and again, I saw myself revisiting in the future 🙂
Arriving mid afternoon, we made a beeline to the Hooker Valley Track, a 3 hour return walk that takes you alongside Mount Sefton, over 3 swing bridges, to some mini icebergs floating in Hooker Lake. Oh, and of course, glorious views of Mount Cook, the tallest mountain in New Zealand!
As the sole dark sky reserve in the Southern Hemisphere, the Aoraki Mackenzie International Dark Sky Reserve is a perfect place for stargazing – just rug up and make sure to bring a torch as you make your way over soft but bumpy grassland. The night sky photograph above was taken just steps from our accomodation in Mount Cook Village.
With many more trails to explore, one night in Mount Cook National Park is simply not enough! There is also the famous A20 (Alps to Ocean) Cycle Trail to tackle, and the nearby hydro town of Twizel with its 5 surrounding lakes and canals.
Where we stayed – Mount Cook Lodge and Hotel – 4 share bunk rooms with a private bathroom.
Where to eat – There are limited options in the village and no general store so pick up some snacks for the night from Queenstown or Omarama if needed. We also called ahead and pre-booked dinner at our accomodation which was 25NZD for a filling meal.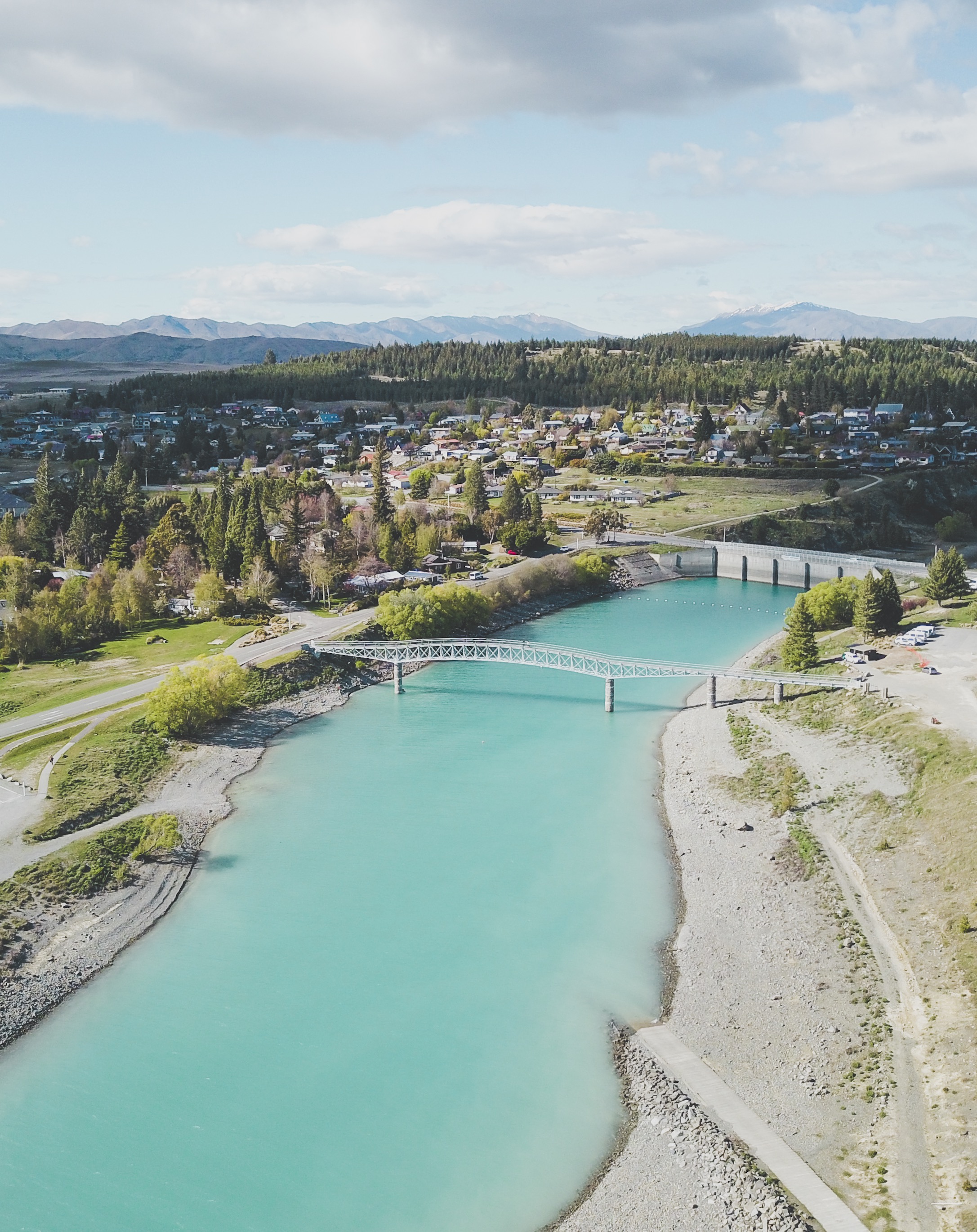 On the last morning, we headed back to Christchurch via Lake Tekapo – also part of the UNESCO Dark Sky Reserve – and well known for its pastel blue/turquoise lake.
Special thanks to Robbie from Wild Kiwi for showing us the ropes and organising our activities for the week. The Southern Voyager route gives you a great introduction to the South Island, especially if you are on both a time and money budget, or don't fancy driving the winding mountain pass roads. For me, it got me planning a second, third and fourth trip back to the south as there is so much more to see, eat and do, whether you are an avid hiker, adrenaline junky, photography nerd or lover of local food and wine 🙂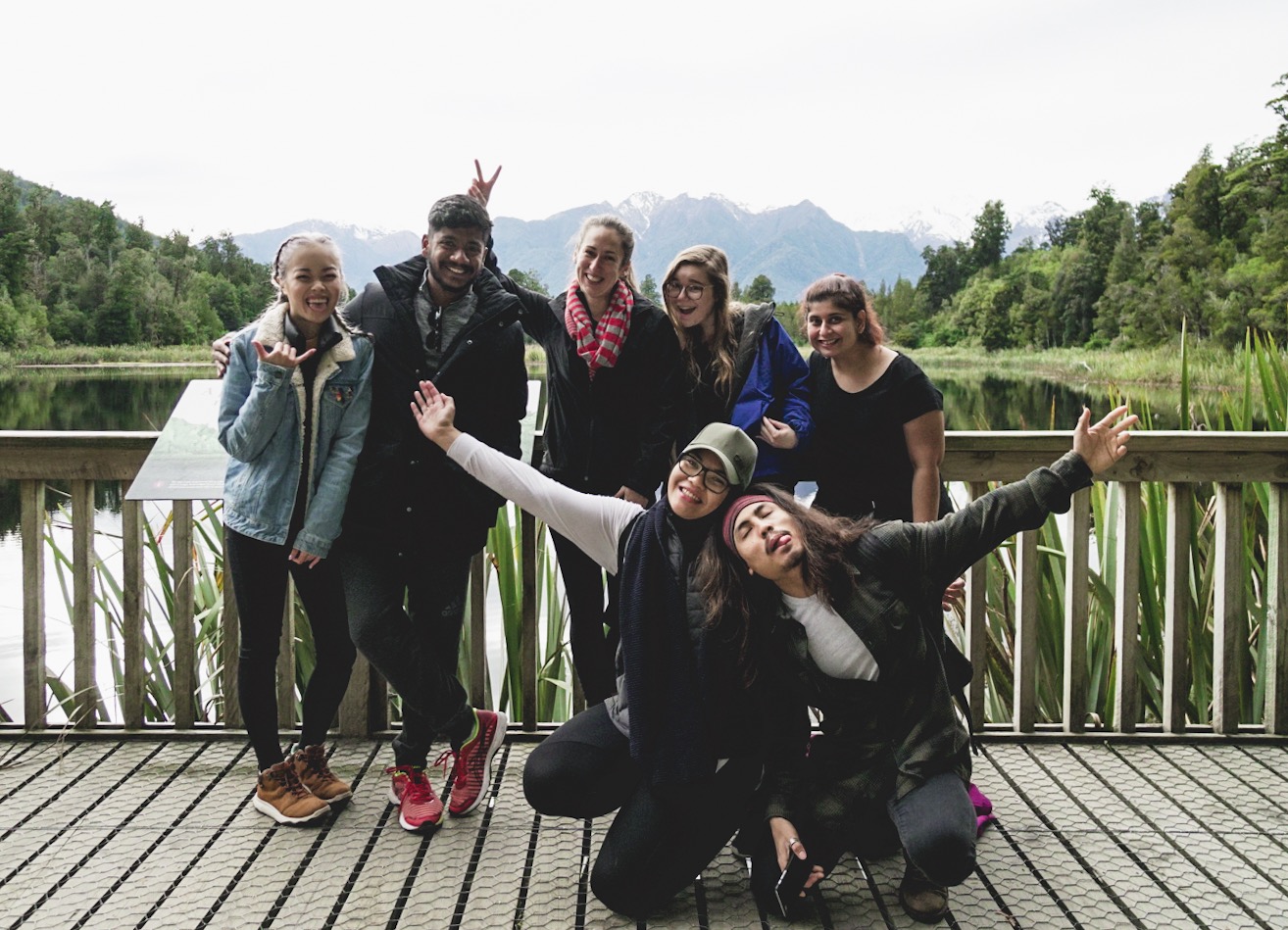 Some extra tidbits to note is that breakfast is included, USB charging ports and WIFI are available on the shuttle bus (signal dependent as you are in the middle of mountains and wilderness), and the transport out to Milford Sound is included which is one hefty return journey you don't have to self drive! For a live-action experience of a week with Wild Kiwi, check out my video below 🙂