WHERE TO STAY
For overseas travellers/out of towners who do not want to camp or drive to the festival, the Valley Music Travel packages are the way to go, inclusive of the 3 day festival ticket, 3 nights accommodation (Fri-Mon) and a shuttle pass to get to and from the festival/between all participating hotels. I would recommend arriving the day before and purchasing an extra nights accommodation at the hotel that can be linked to the Valley Music Travel package. If not, you could find yourself checking in at 2am after an exhausting Day 1. These travel packages are usually available for purchase around August/September the year before, with Weekend 1 being sold out quicker than Weekend 2. You can buy them for 2 or 4 people, GA or VIP.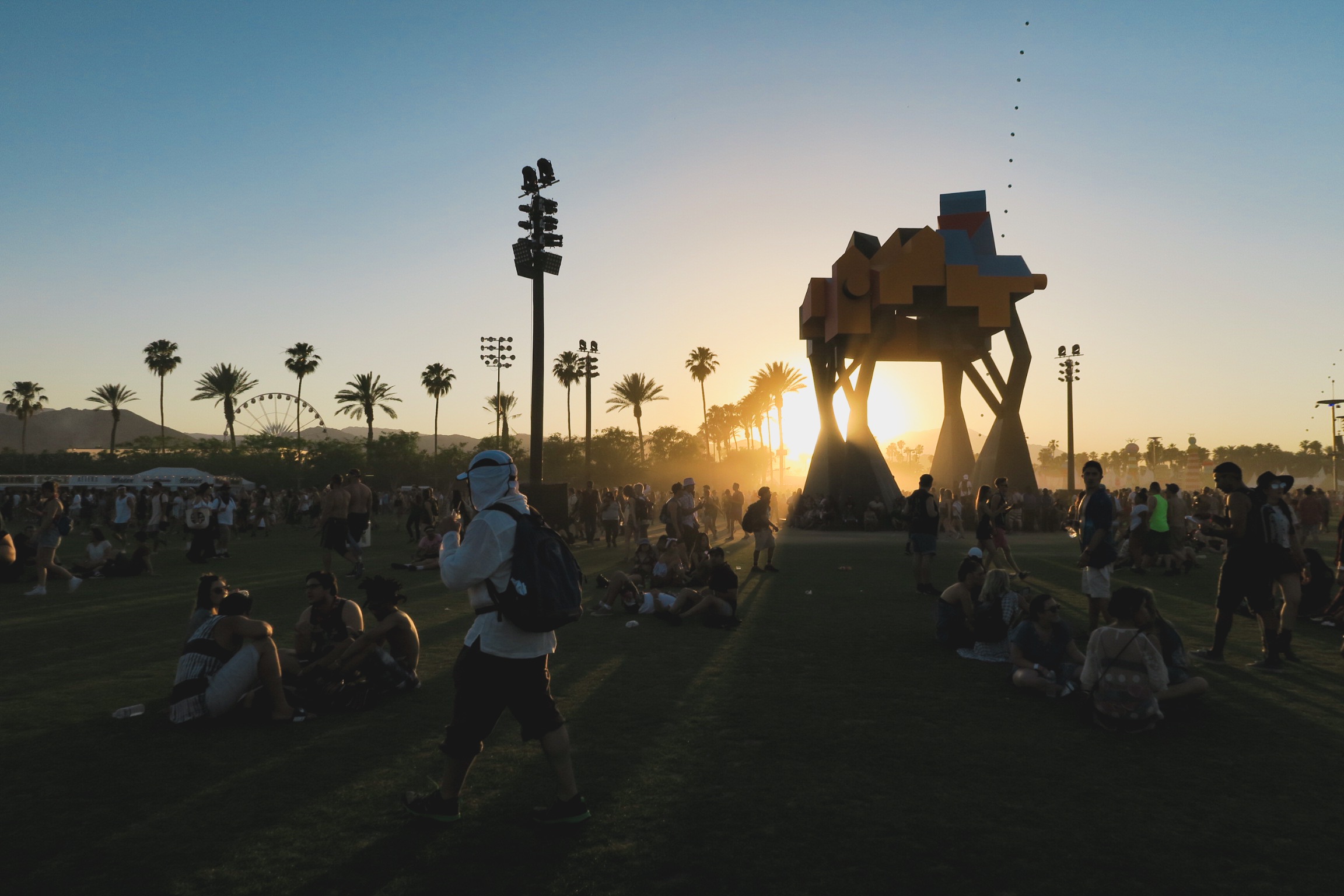 Having stayed at both Marriott Shadow Ridge 1 – The Villages and Westin Desert Willow Villas in Palm Desert, I can highly recommend choosing a hotel with a washer/dryer, especially if you are continuing on with your travels post-festival, but also to wash your face masks/bandanas/scarves to reuse the following day.
These hotels are on the same shuttle line and roughly a 30-40 minute ride to the festival shuttle stop. Once dropped off, it takes another 20-30 minutes to walk to the festival entrance and get through security. It can be particularly dusty/sandy during this walk so don't hesitate to use your bandana/mask from the get go!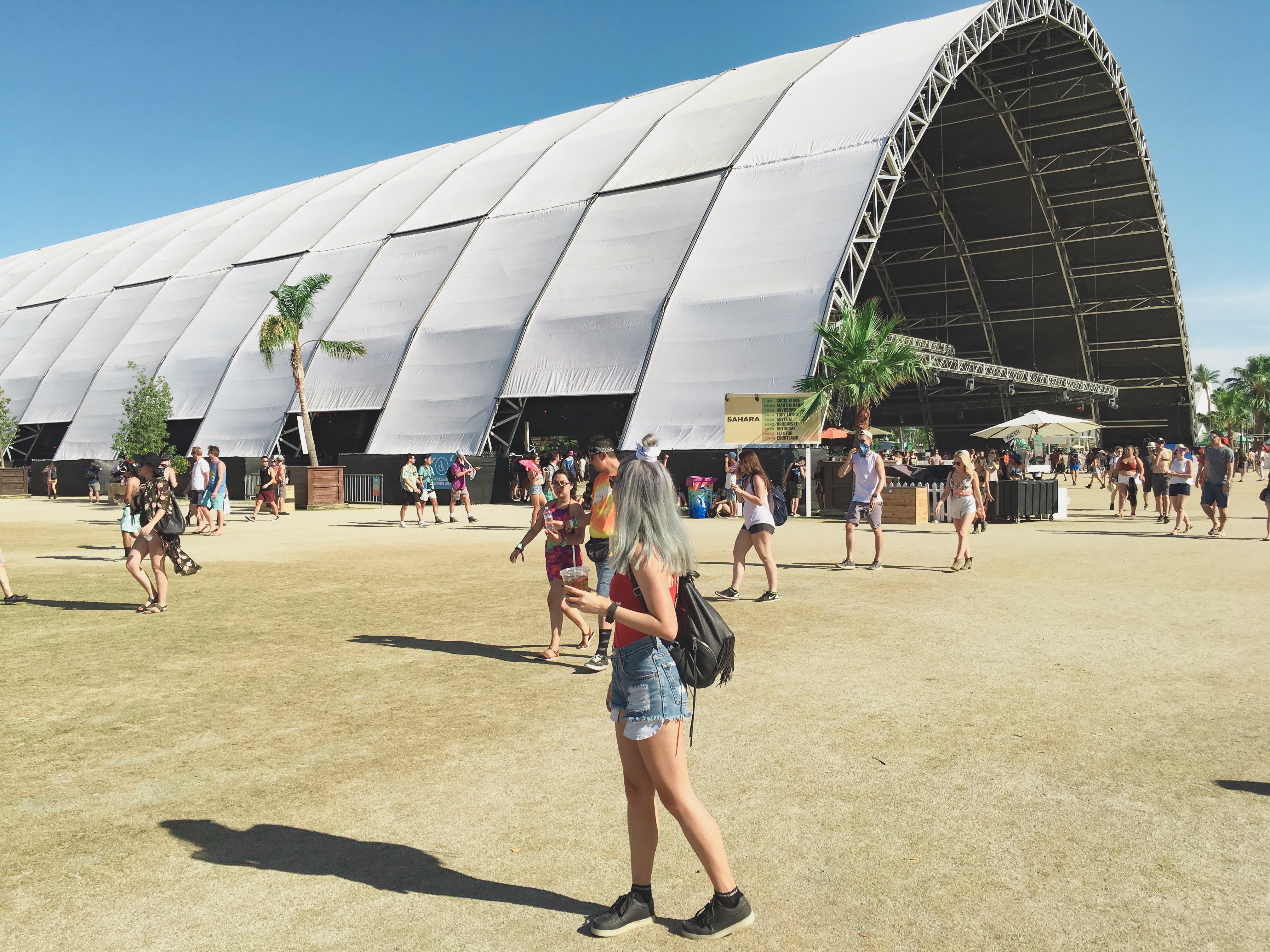 WHAT TO BRING IN YOUR DAYPACK
sunscreen (non-aerosol only), sunglasses and a hat (or sunscreen your scalp)
empty plastic bottle/camelbak to refill with water – but you'll be lining up – or you can purchase bottles of cold water for $2 (you cannot bring in metal drink bottles)
face mask/bandana/scarf for your nose/mouth when it gets windy (I have found the M11 filtered masks from HealthyAirMask.com work for me where bandanas didn't)
wet wipes/hand sanitiser and tissues (for spills/eating and when the portaloos run out)
cash – will get you through lines faster/some cash only lines for food and merchandise
shuttle pass
camera/phone and a spare charger if you insist on using your phone during the day – often I just pop mine on aeroplane mode until I need to use it as reception is patchy and drains the battery
ear plugs to protect your ear drums if you happen to be standing near a deafening speaker
Remember to keep your daypack hands free 🙂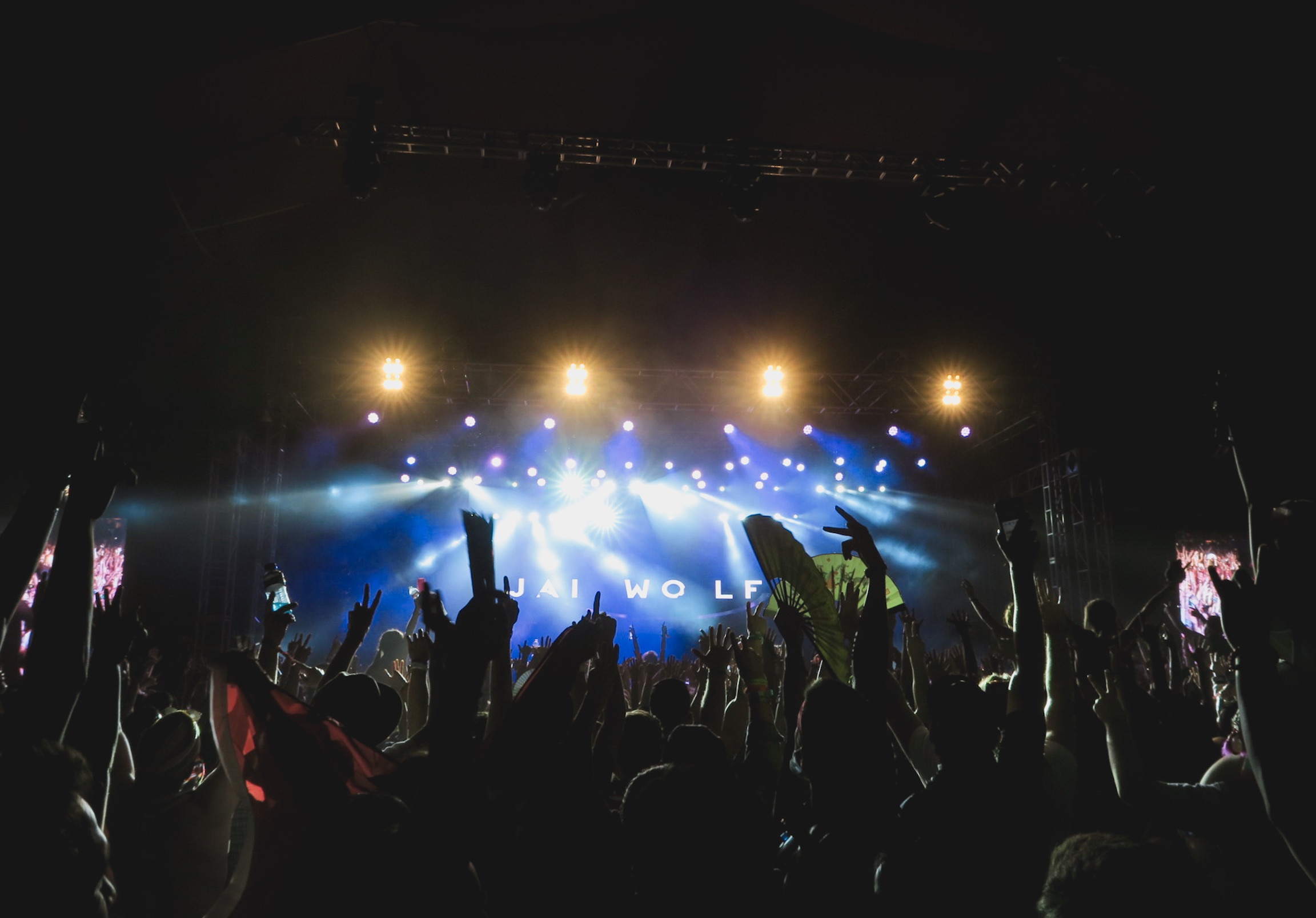 TIPS
To get a good spot for a particular artist, allow at least 30 minutes to walk from stage A to B, longer if they are popular and in the Sahara tent. There have been a number of times I have been caught in a mob/aborted due to said mob due to the terrible one-way flow of human traffic around this area.
You can purchase a locker months/weeks in advance to store extra layers for the evening, merchandise etc, however, it's a decent walk from the stages and after doing this the first year, I found it a waste of time and was happy to carry all that I needed on me in a backpack.
Buy your merchandise early, preferably on the first day if you're going weekend 2 as items will sell out.
Food and drink is expensive at the festival, but there are also some tasty options so just save up and splurge or pack your own food. I like to keep an energy bar in my backpack in case I'm running short on time between acts.
There are plenty of areas to catch some shade, be that one of the music tents (there is aircon/fans inside Yuma), merchandise tents or art installations.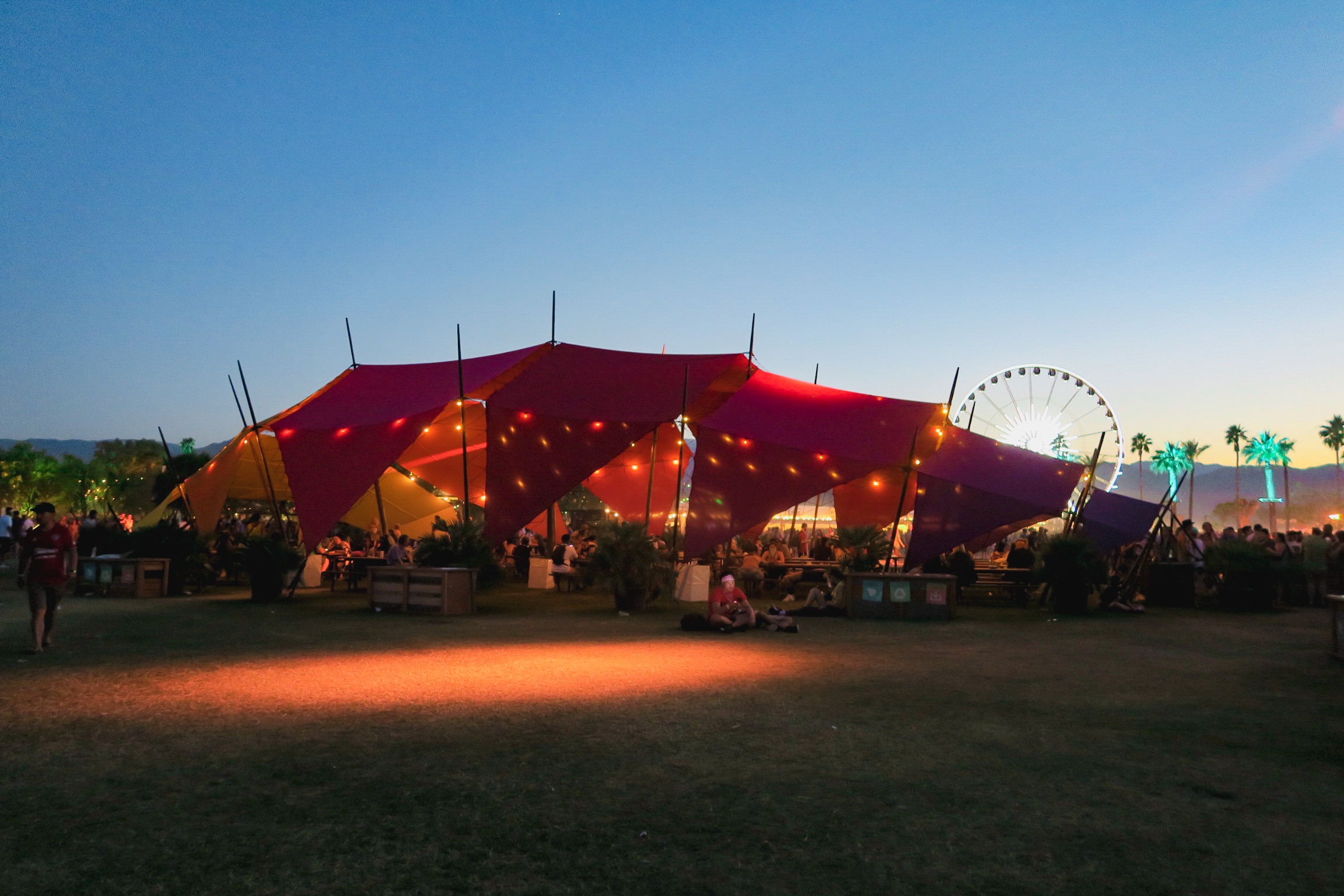 Pick a meeting spot and time if you end up separating from your group due to patchy reception. An art installation or a numbered speaker are good options.
When it gets dark, it becomes even harder to spot your friends so bring along a fun light up toy/inflatable/umbrella/headpiece etc (see ice-cream and fan below – on a side note, a fan works wonders when you're standing around, sweating balls, and waiting for an act to begin).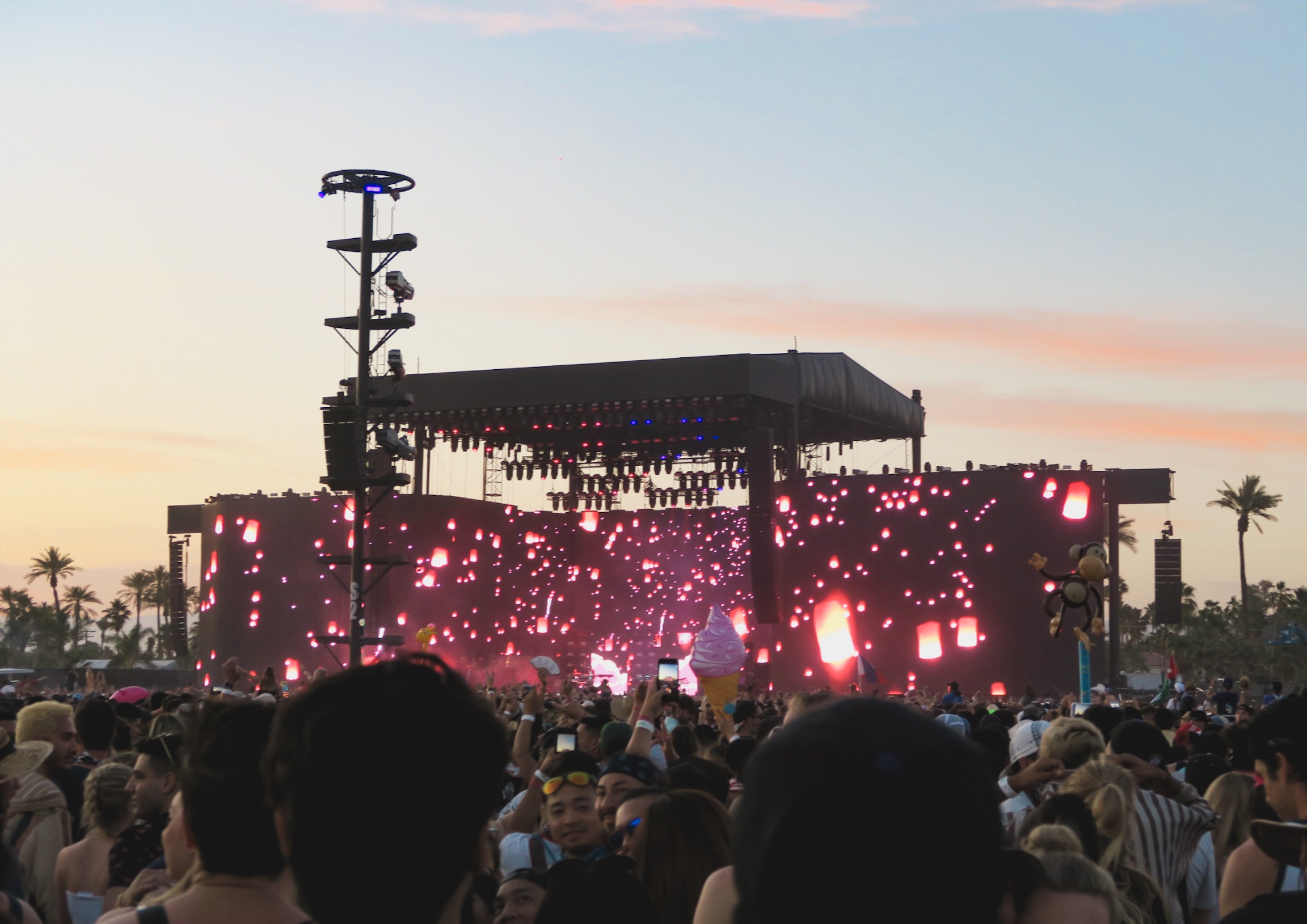 If you can find you own way back to your hotel after the festival ends (as shuttles only run until 1 hour after the final act), head on into the camping area to attend the silent disco/party with other campers.
Wear comfortable shoes as there will be a lot of walking/shuffling/cutting shapes during the festival.
To avoid portaloo lines/stinky portaloos, get your ID checked and head into the beer gardens to use the ones in there – they are 1,000,000 times cleaner!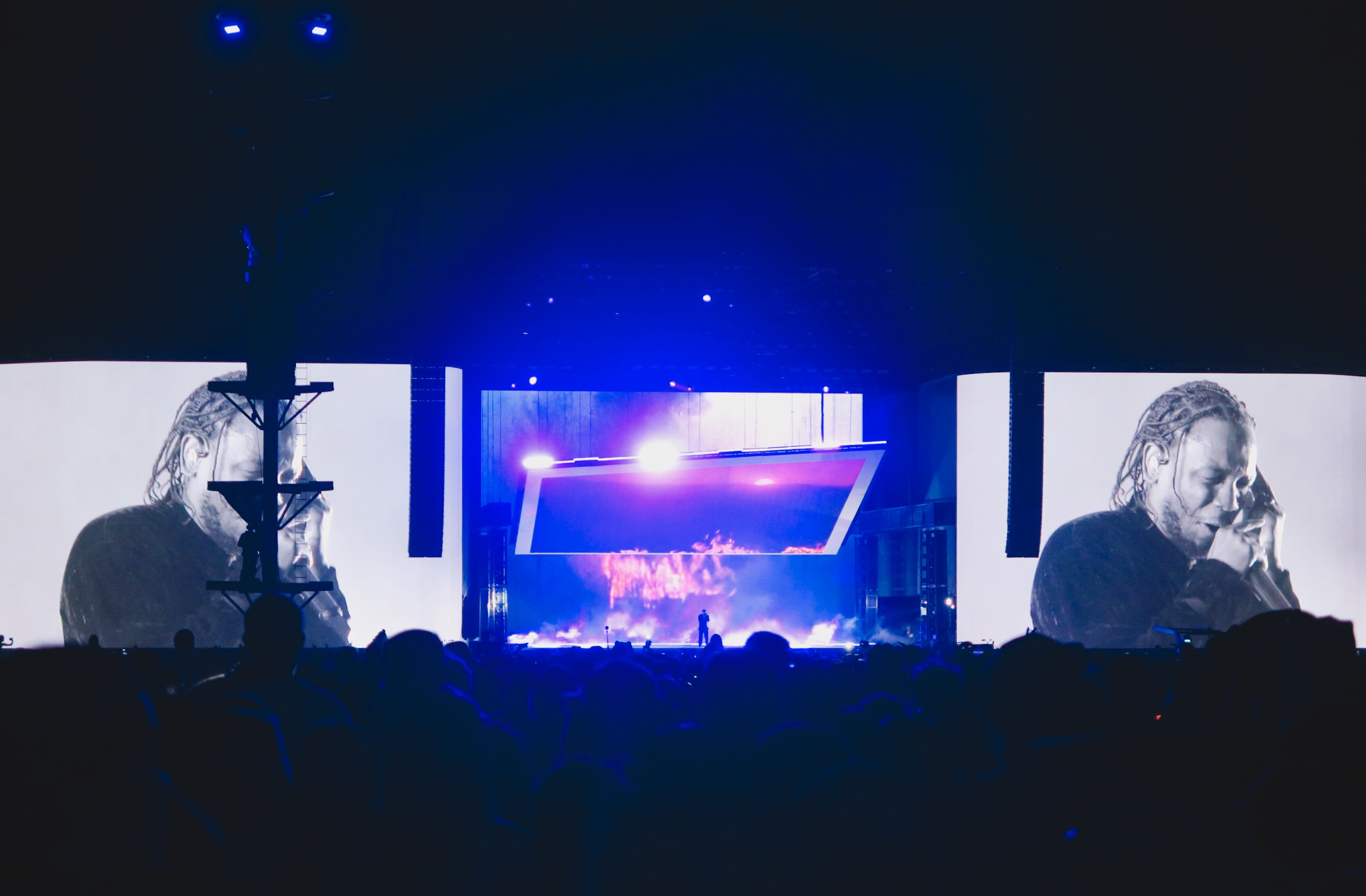 If anyone has extra tips, feel free to comment, I would love to hear them! See you next year at Coachella 🙂