With vertigo-inducing cliff edges and ocean the brightest sapphire blue I have ever seen, Zakynthos is an epic feast for the eyes that just has to be shared!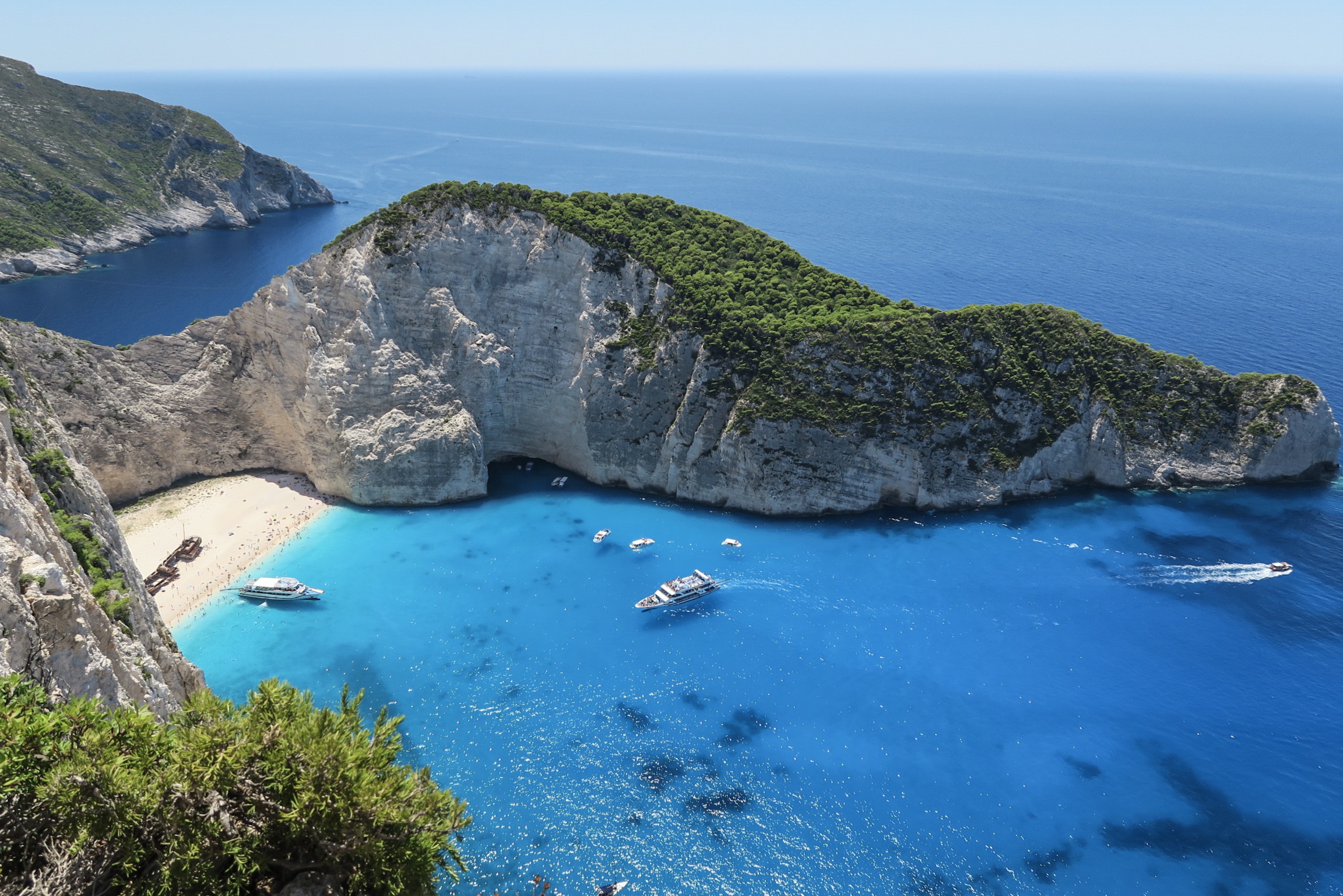 The terrain and getting around
Largely devoid of the traditional blue and white houses that dot the Cyclades Islands, Zakynthos architecture has been influenced by the Venetians, French and English, featuring tall cypress trees and orange-roofed yellow houses. The island had a distinct Italian feel as we roadtripped to various beaches and lookouts.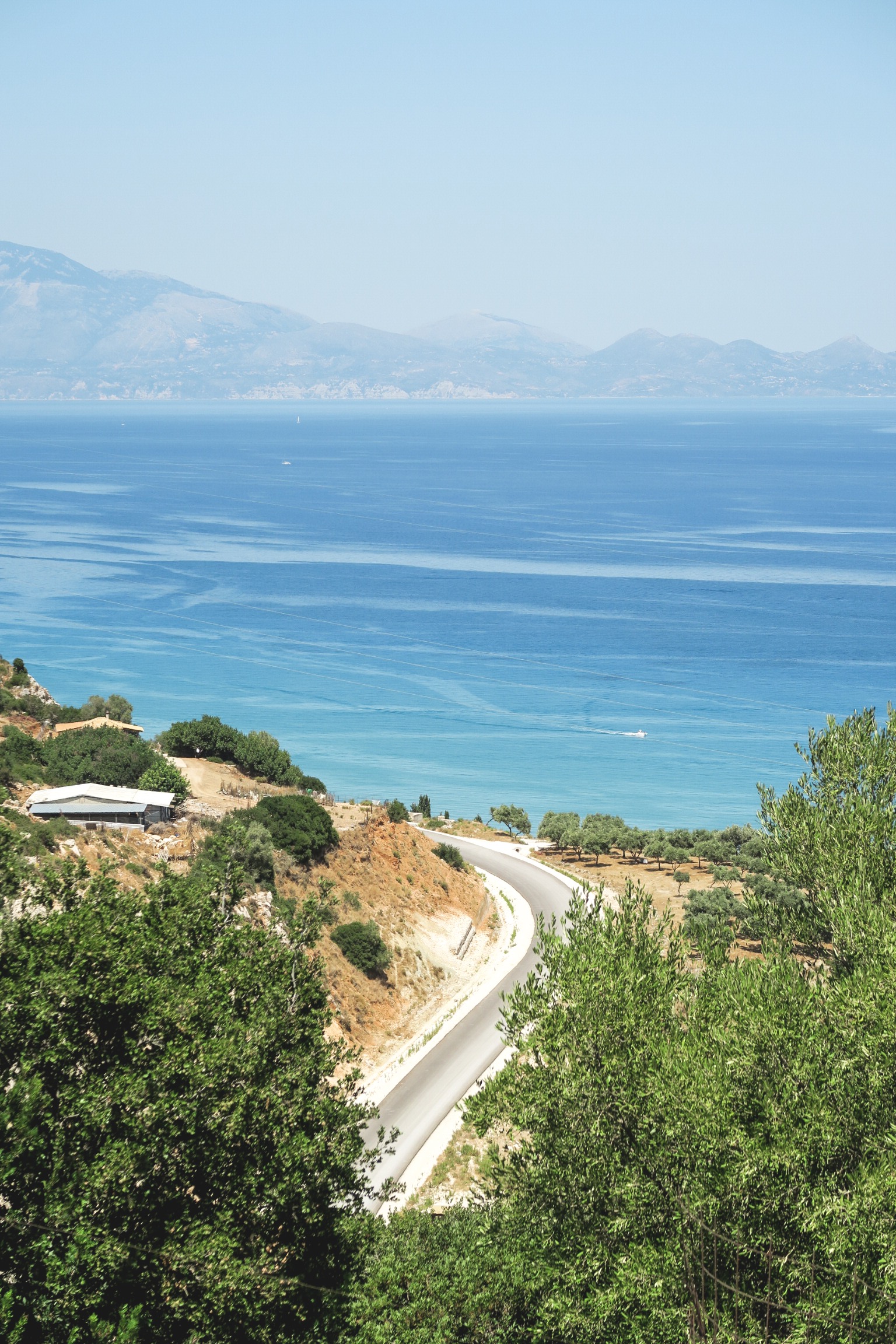 If you plan to beach hop and/or visit Navagio Lookout, a car is advisable as most journeys from Zante Town to the west coast take 40 minutes to an hour. In general, the roads in Zakynthos were more spacious than those in Santorini and Mykonos, and we had no problem hiring an automatic car last minute when our online booking fell through. In fact, Zakynthos felt much more developed and commercialised with restaurant and bar lined roads, hence its reputation for being a party destination.
Note: the speed limit in Zakynthos is 50km/hr and to get from the east to west, there are a lot of winding roads climbing up and down the mountains/cliffs to reach the beaches.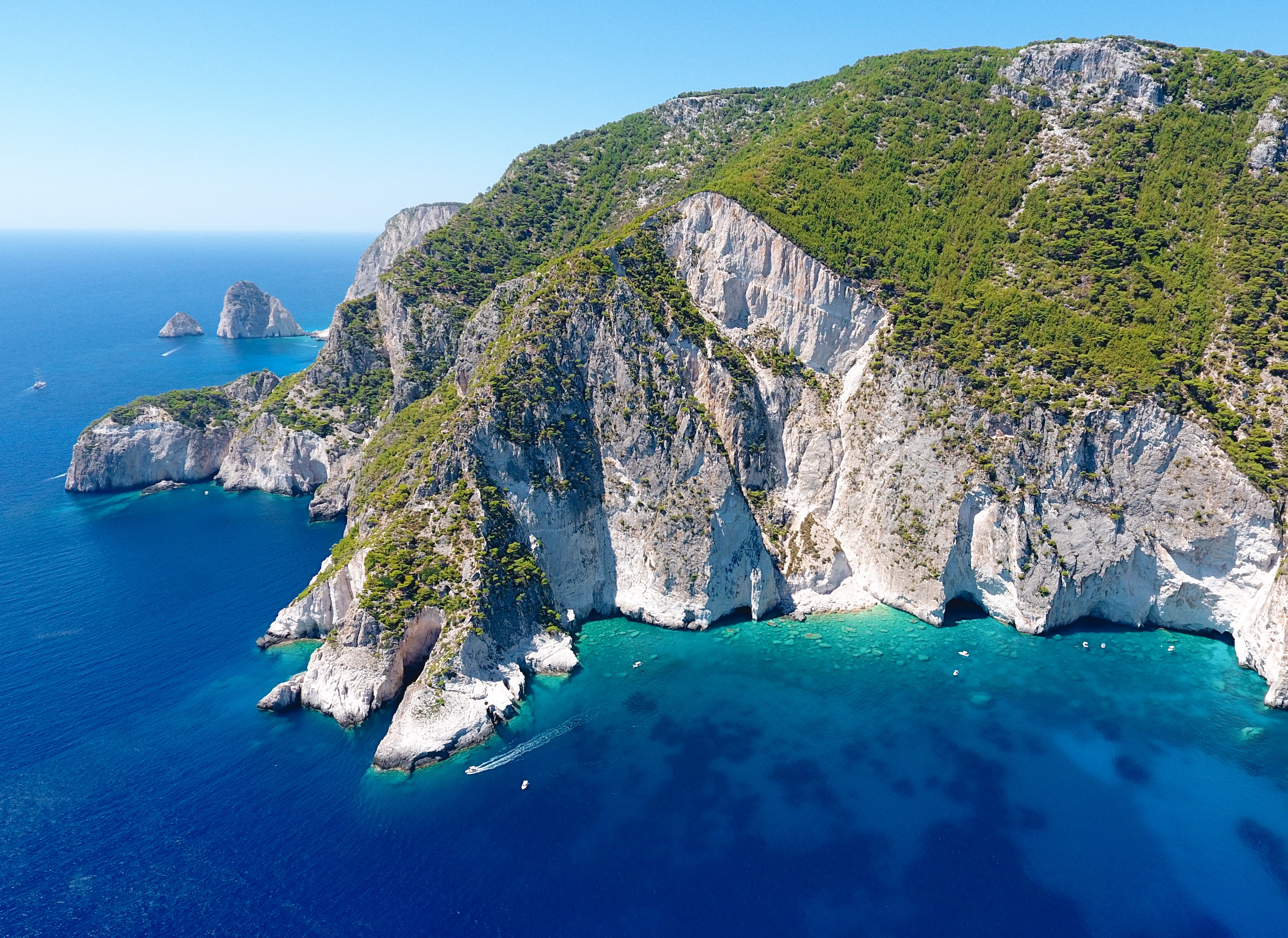 Keri Caves
One of the best activities to do in Zakynthos is to hire a speedboat at Limni Keri and explore the rugged Ionian coastline independently or with a skipper. With the skipper's knowledge at our disposal, we requested stops at the Keri Caves (blue caves), swimming with turtles, and multiple drone/swim spots in the clearest and luminescent blue water.
Our first stop was turtle spotting around Aghios Sostis, passing by Cameo Island, a unique beach club joined to Aghios Sostis port by a rickety wooden bridge. Cameo Island and Aghios Sostis offer a more tranquil and relaxing alternative to the nearby Laganas Beach, the most tourist developed area of Zakynthos.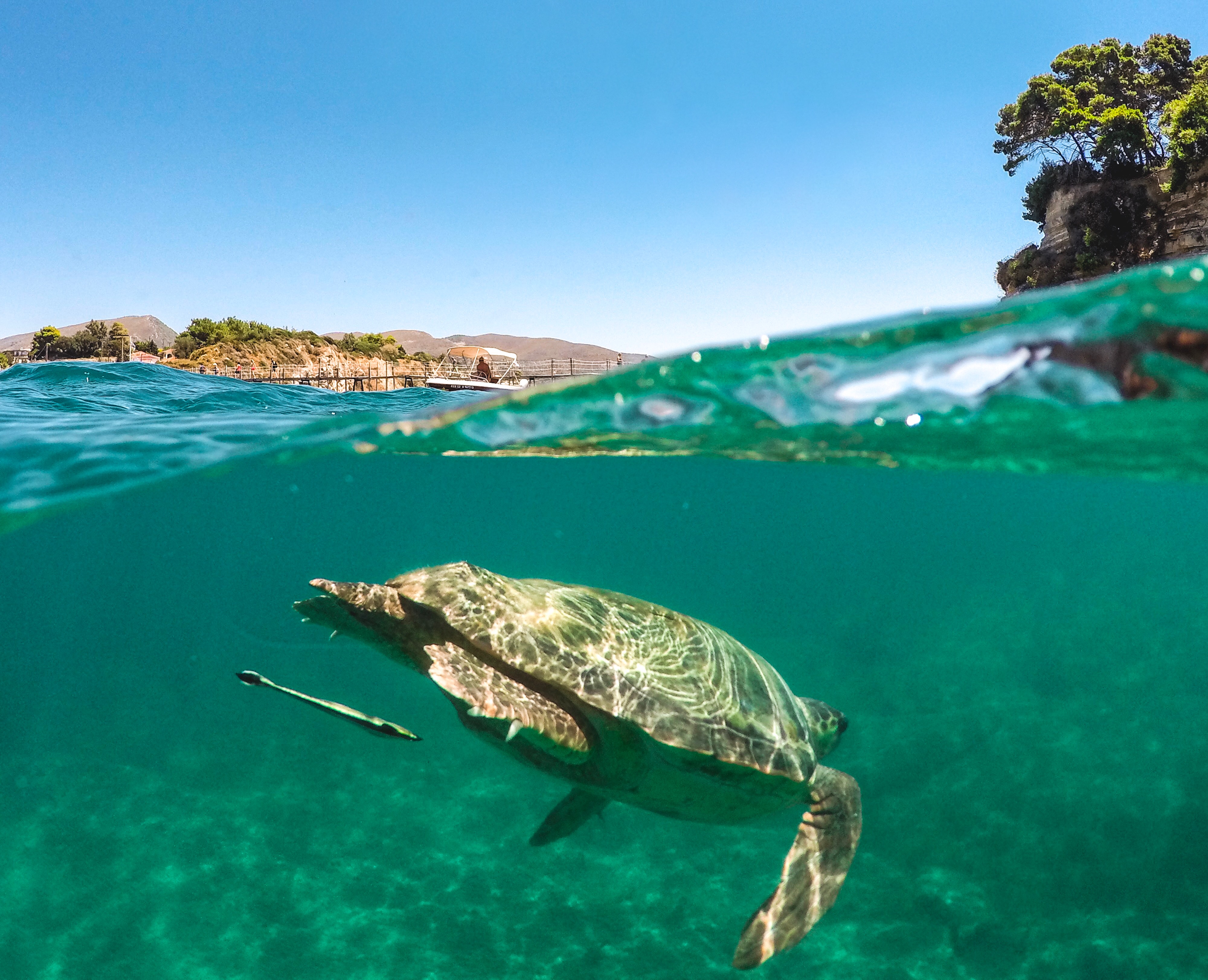 Above: Caretta caretta (loggerhead sea turtle) at Aghios Sostis
We then headed up the south-west coast to explore the blue caves of Keri and swim in the unbelievable waters below Myzithres and Pischines.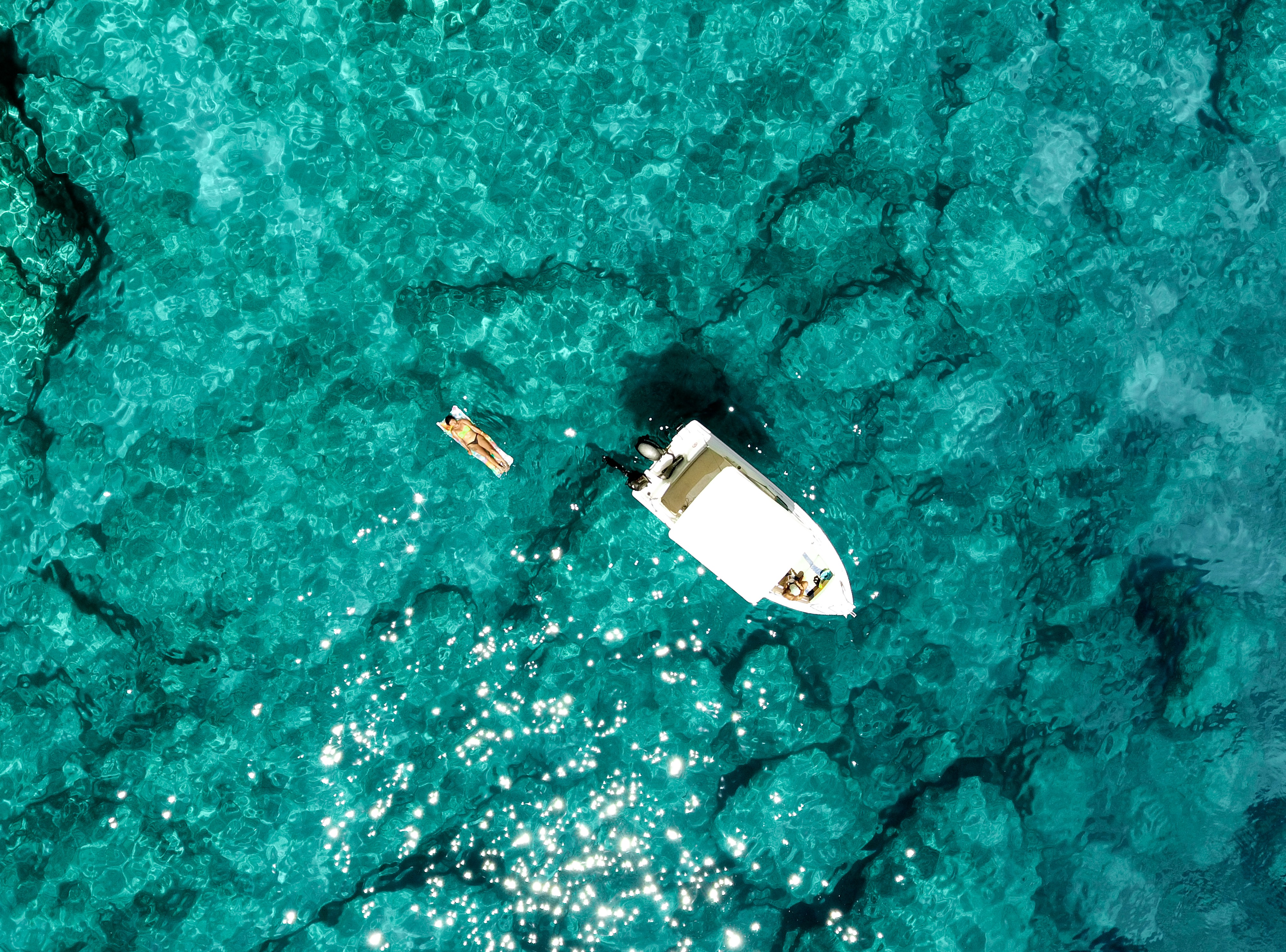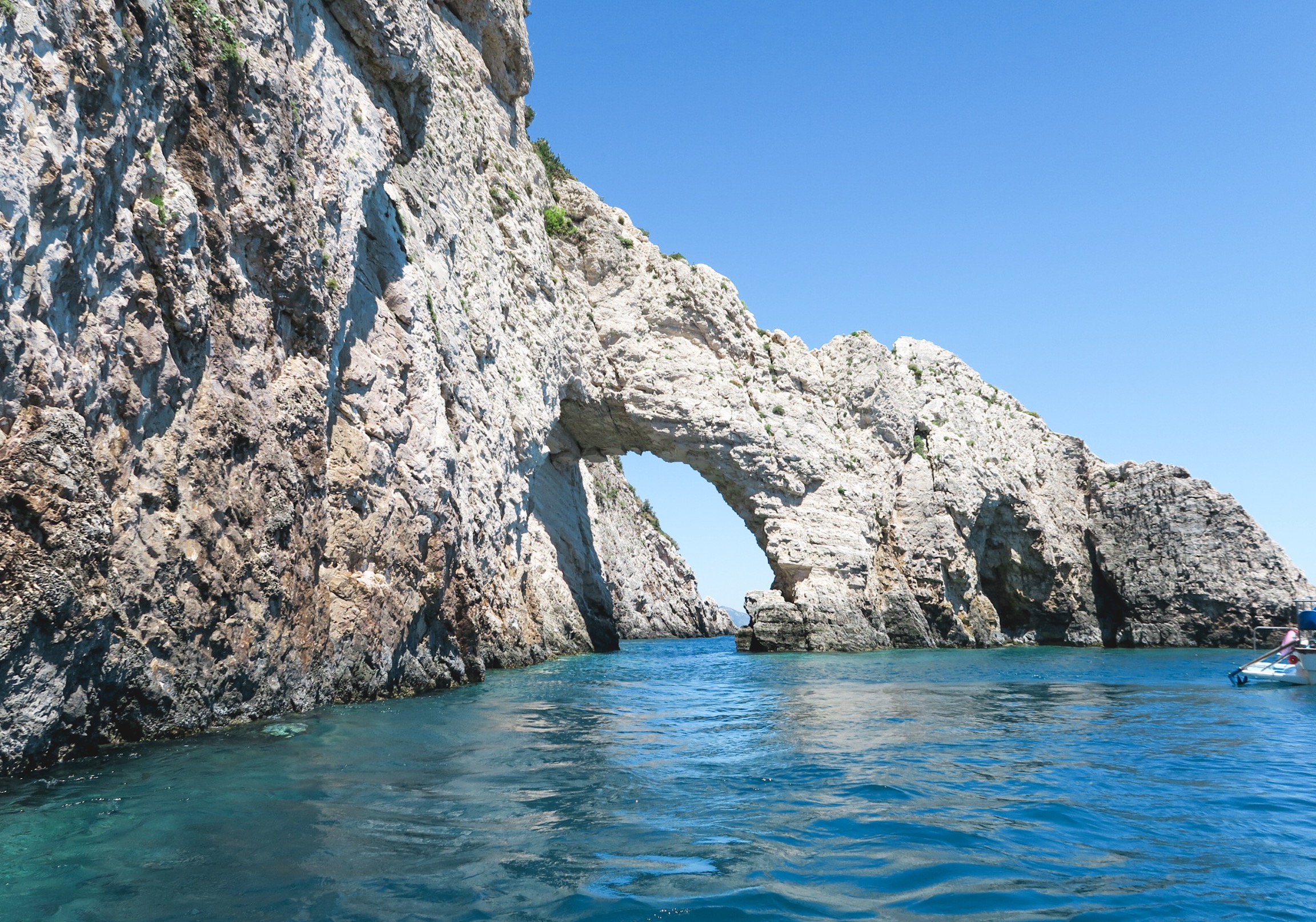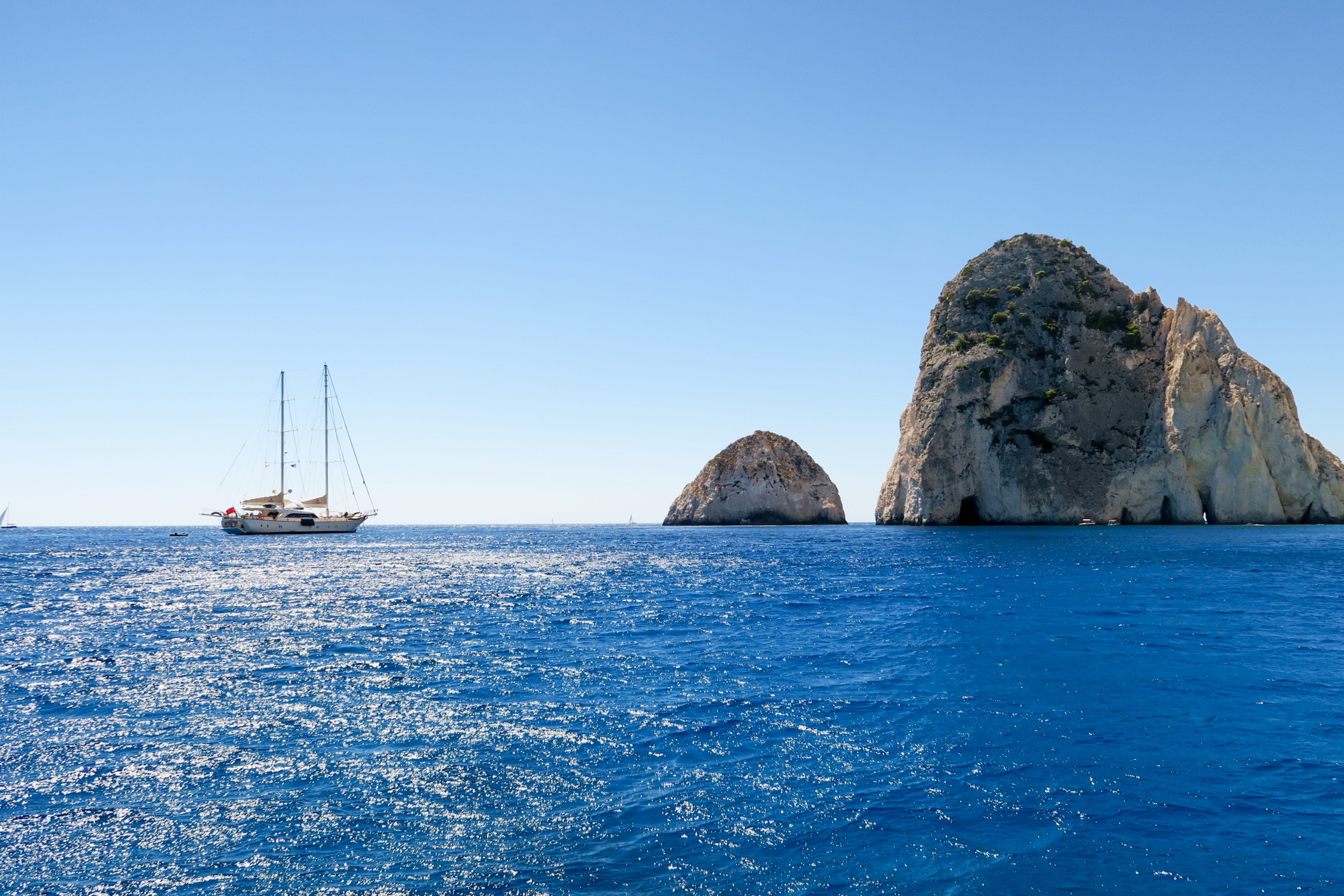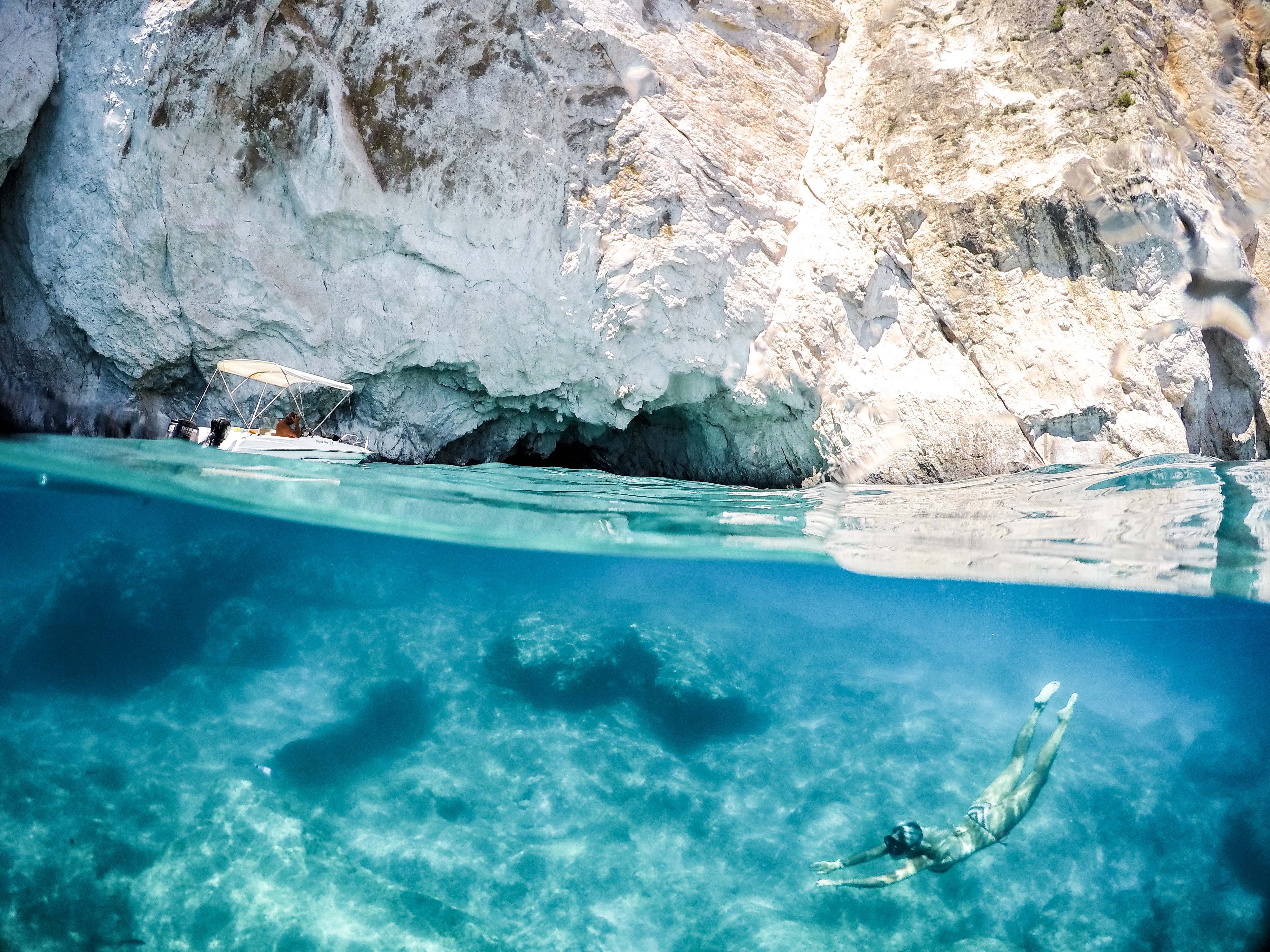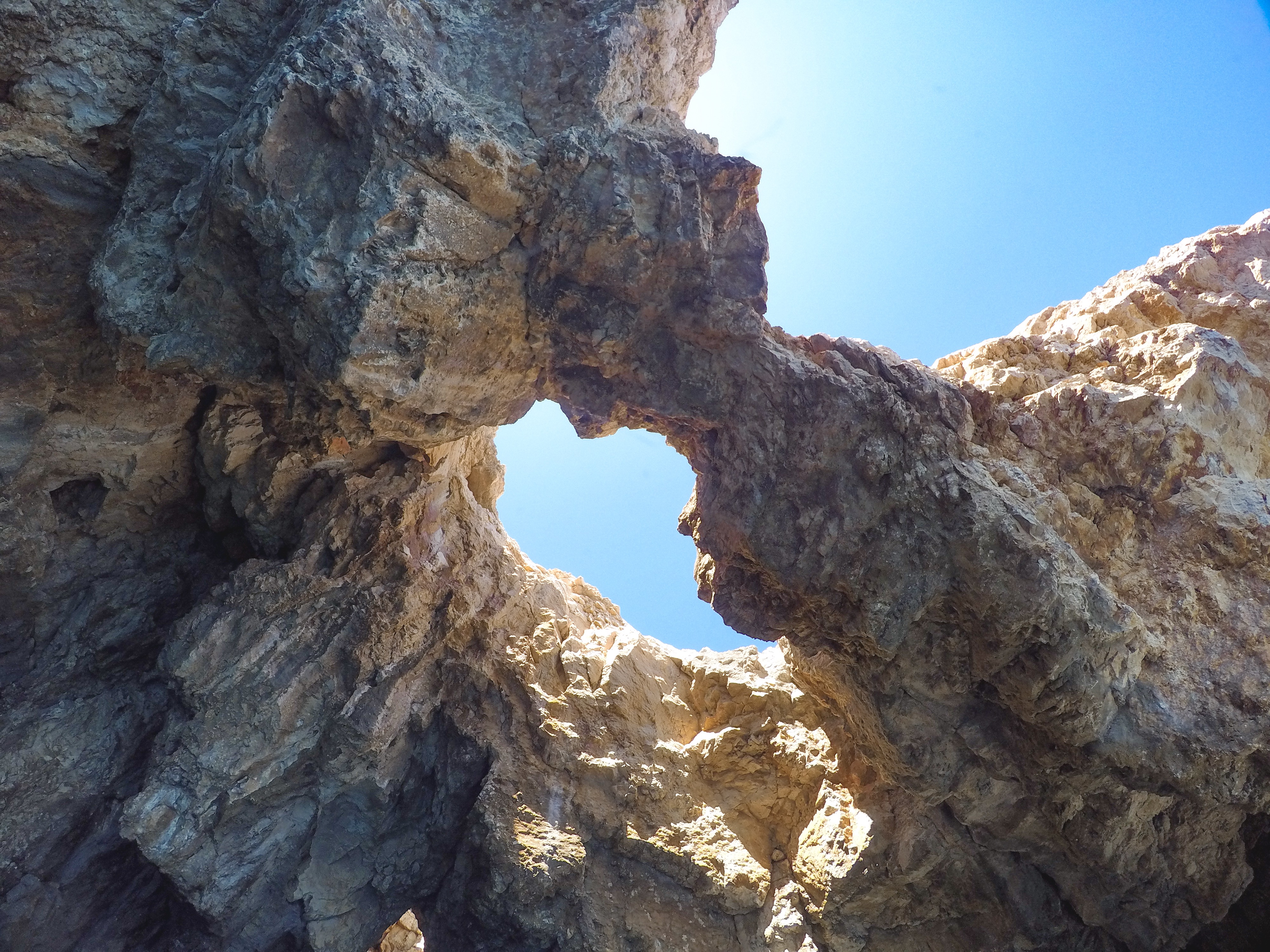 Boat rental: you can do this on an hourly or whole day basis, with or without a skipper. For 160 euros (not including petrol), we went for the full day option (~8 hours) with a skipper so that he could show us the best swimming spots and manoeuvre his way into small caves and through towering arches. The company we went with was The Big Blue Motorboat Rentals and petrol for the day cost 30 euros.
Above: brilliant blue hues of the ocean
Our last stop was Marathonissi, an uninhabited turtle shaped island with caves to explore and a sandy beach with boat vendors selling snacks.
Navagio Shipwreck Beach Lookout
There are two ways to do Shipwreck Beach – view it from above at the Navagio Lookout, or hire a boat to dock on the populated beach below. As we had spent a day at sea exploring the Ionian coast already, we opted for the former. The best time to view Shipwreck Beach is just after noon to avoid the cast of shadows.
The photos pictured were taken between 2-3pm in August so you can see a slight shadow starting to creep over from the right hand side.

From the parking area is a trail that takes you right along the edge of the cliff (the orange streaks above) where you can get some amazing shots and soak in the incredible view. This was by far the hottest location we visited so pack some water and sunscreen if you plan to spend some time up there! There is a small snack and drink stand by the carpark and various shops selling Greek goods on the drive up north.
West coast sites itinerary: Porto Roxa –> Porto Limnionas –> Navagio Lookout and then back to Porto Vromi for a much needed dip in the ocean 🙂  
Beaches 
West coast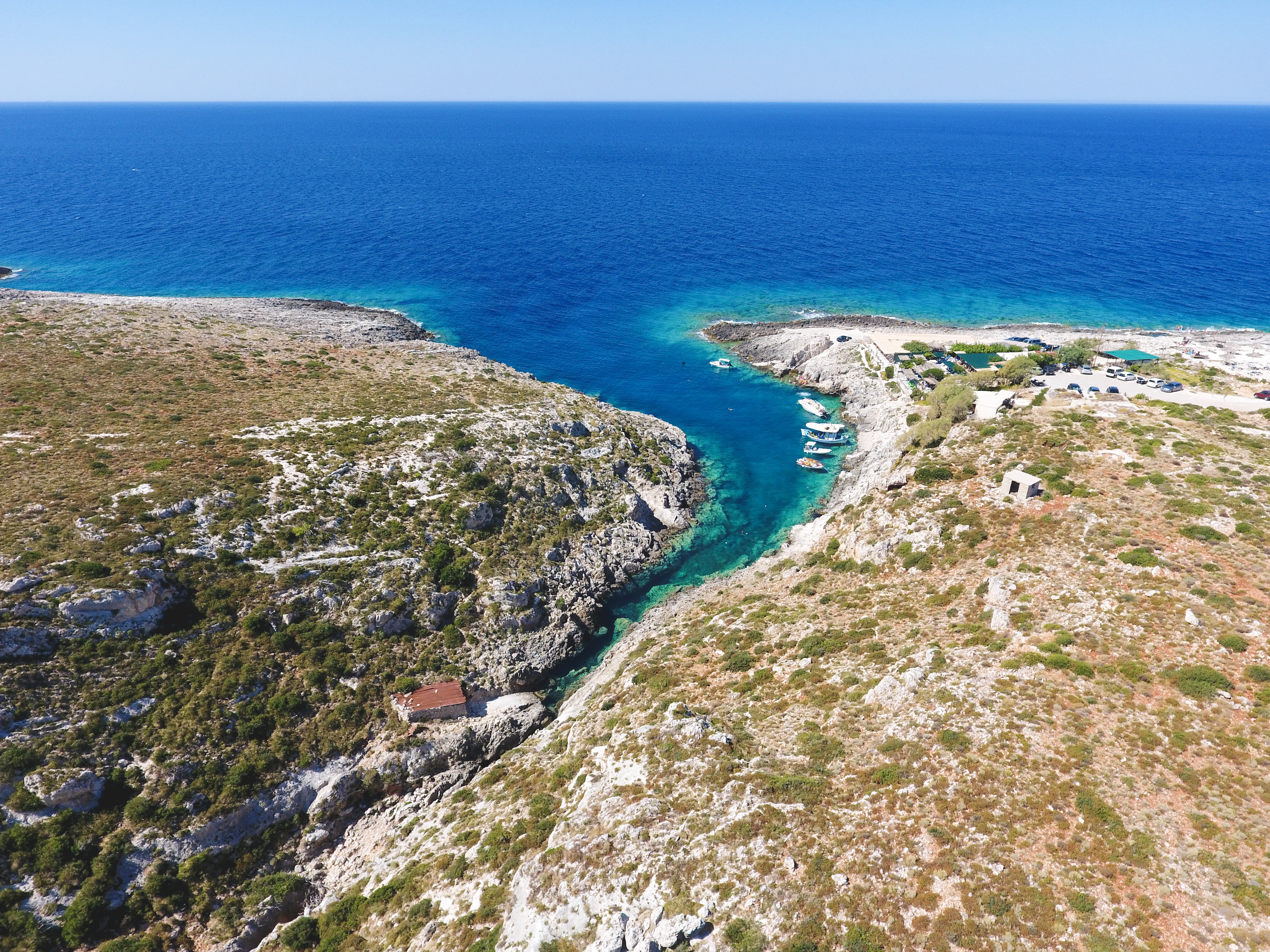 Porto Roxa
A small rocky beach with sparkling, clear water and a ~4m jumping platform. There are a few rocks to lay out on in this sheltered bay (a floaty is better!) and tavernas with umbrellas/chairs elevated above the water. It is possible to swim around the corner outside this cove as well if you want total isolation.
Porto Limnionas 
A tiny bit further up the coast is Porto Limnionas, a similar rocky beach about 3-4x the size of Porto Roxa. In addition, there are some caves to explore and snorkelling opportunities, but the rocks and jumping areas are shorter in height.
There is one taverna (with umbrellas/chairs) overlooking the beach where we stopped for lunch, and some rocks/cliffs to clamber over if you feel like exploring.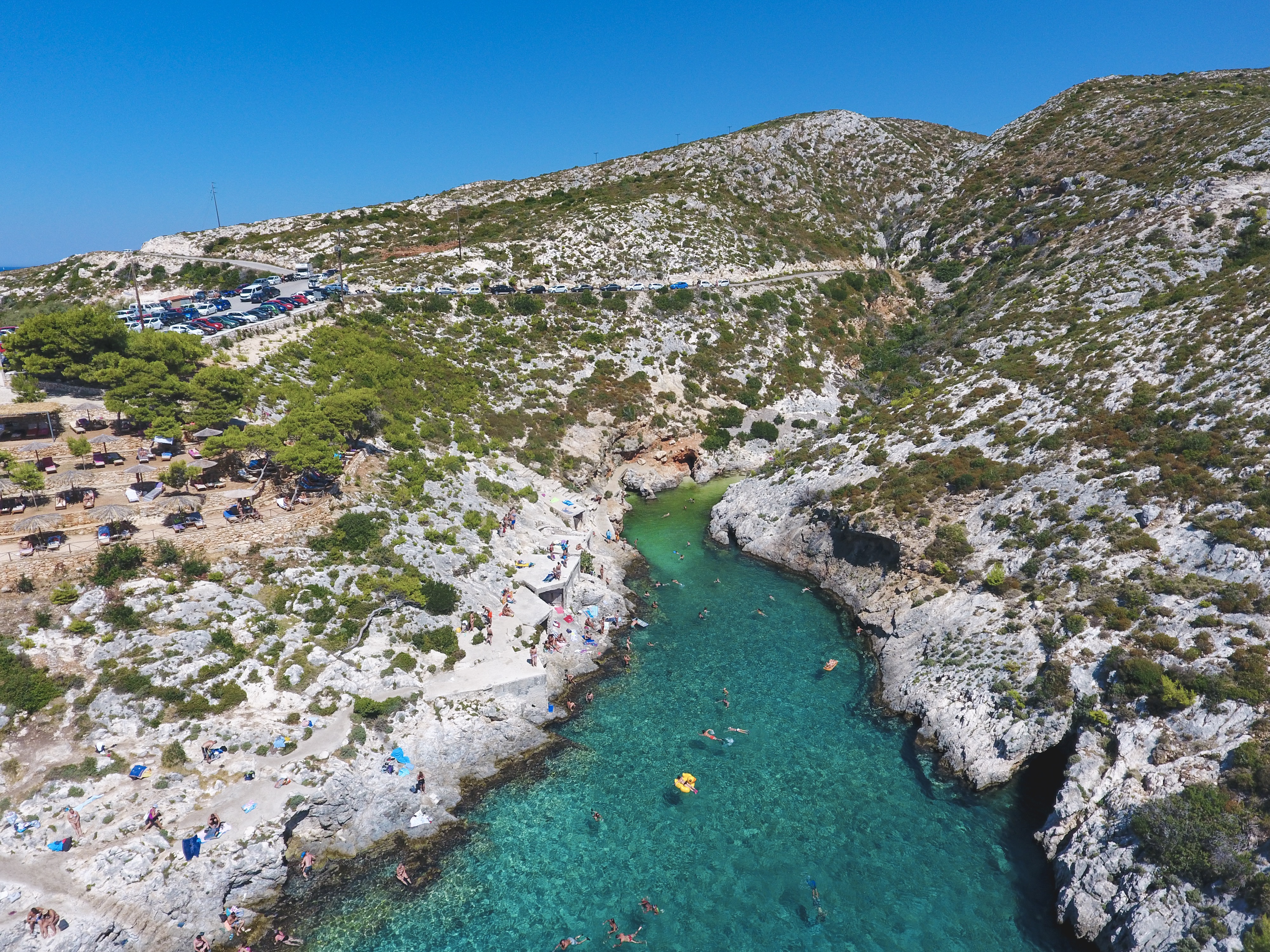 Porto Vromi
About half way between Porto Limnionas and Navagio Lookout is Porto Vromi, a pebbly beach with boats docking frequently. The water here is much colder than at Porto Roxa, and it lacks the proper restaurants found at Porto Roxa and Limnionas. You can hire boats to visit Shipwreck Beach from here.
East coast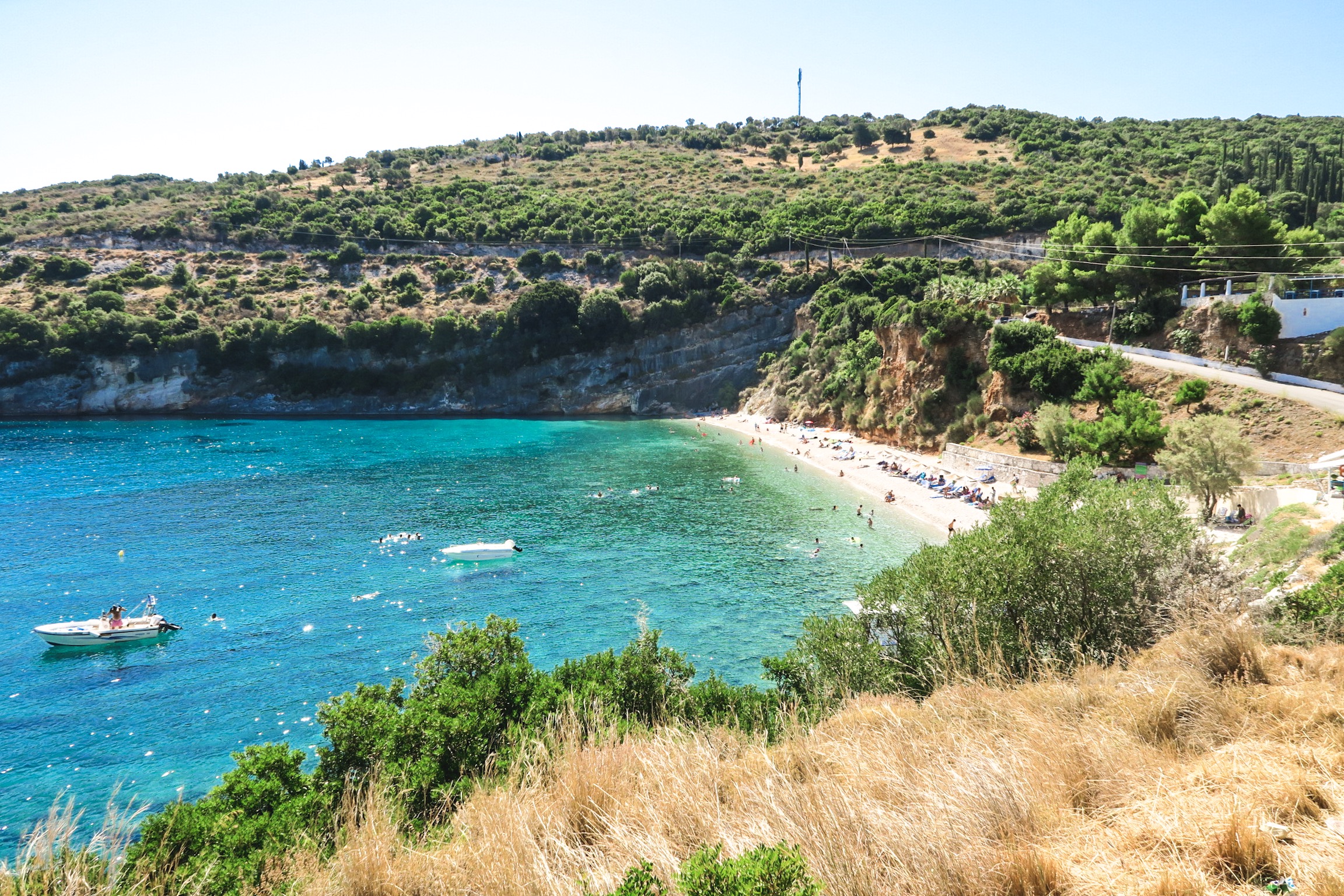 Makris Gialos
A pebbly beach on the northern tip of the east coast with small caves to explore and snorkel in. The water here is also exceptionally clear and there are a few free umbrellas on the beach, as well as tavernas up on road level.
Xigia
A natural sulphur and collagen sea spa, Xigia is one of the more unique beaches in Greece, sporting white floating particles as you swim in its waters.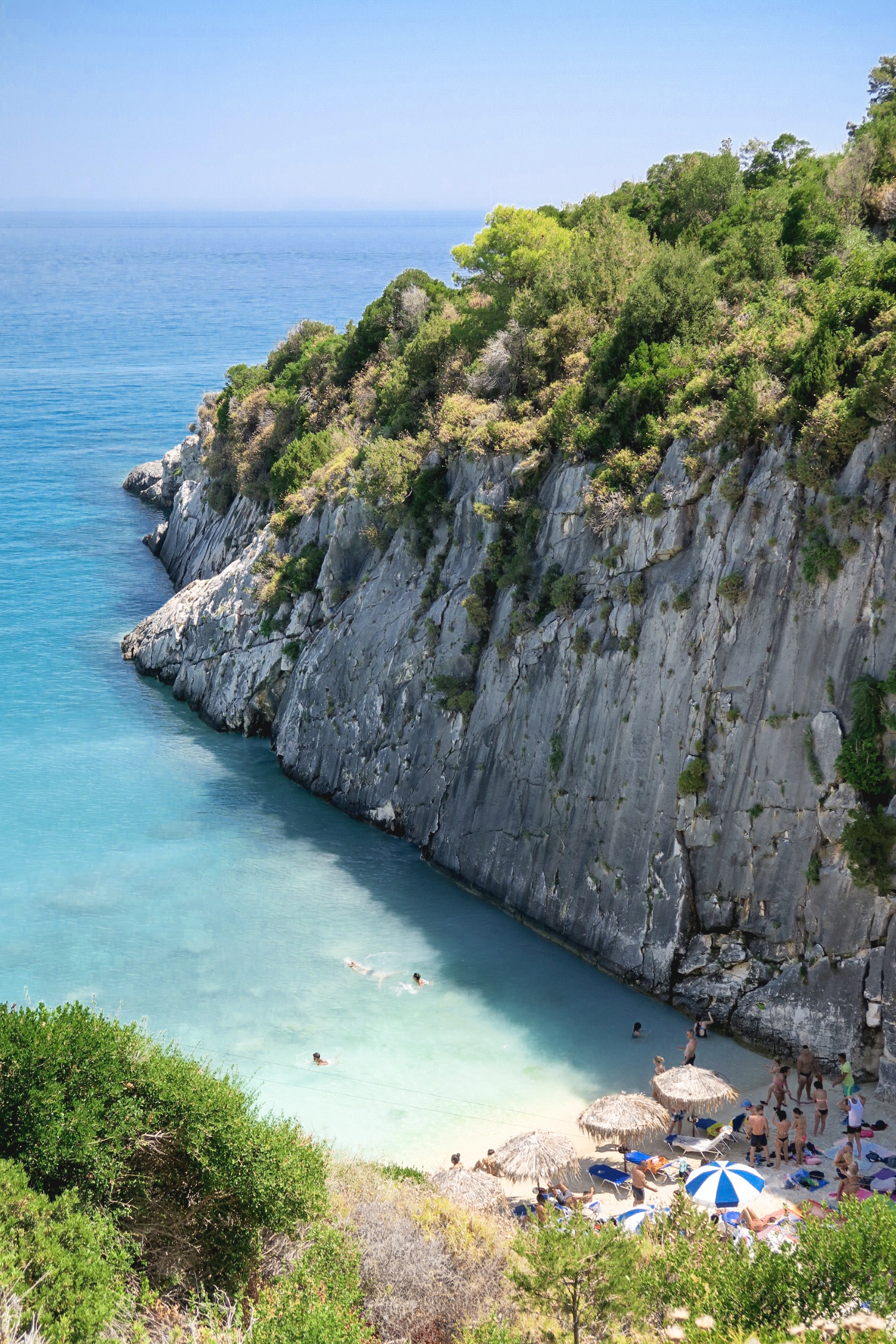 It definitely feels busier due to the narrow width of sand to lay out on, but if you swim out to the left you can explore caves that have their own beach/stretches of sand. The beach at Xigia is made up of pebbles and sharper rocks, and there is a small taverna selling snacks at the top near the road.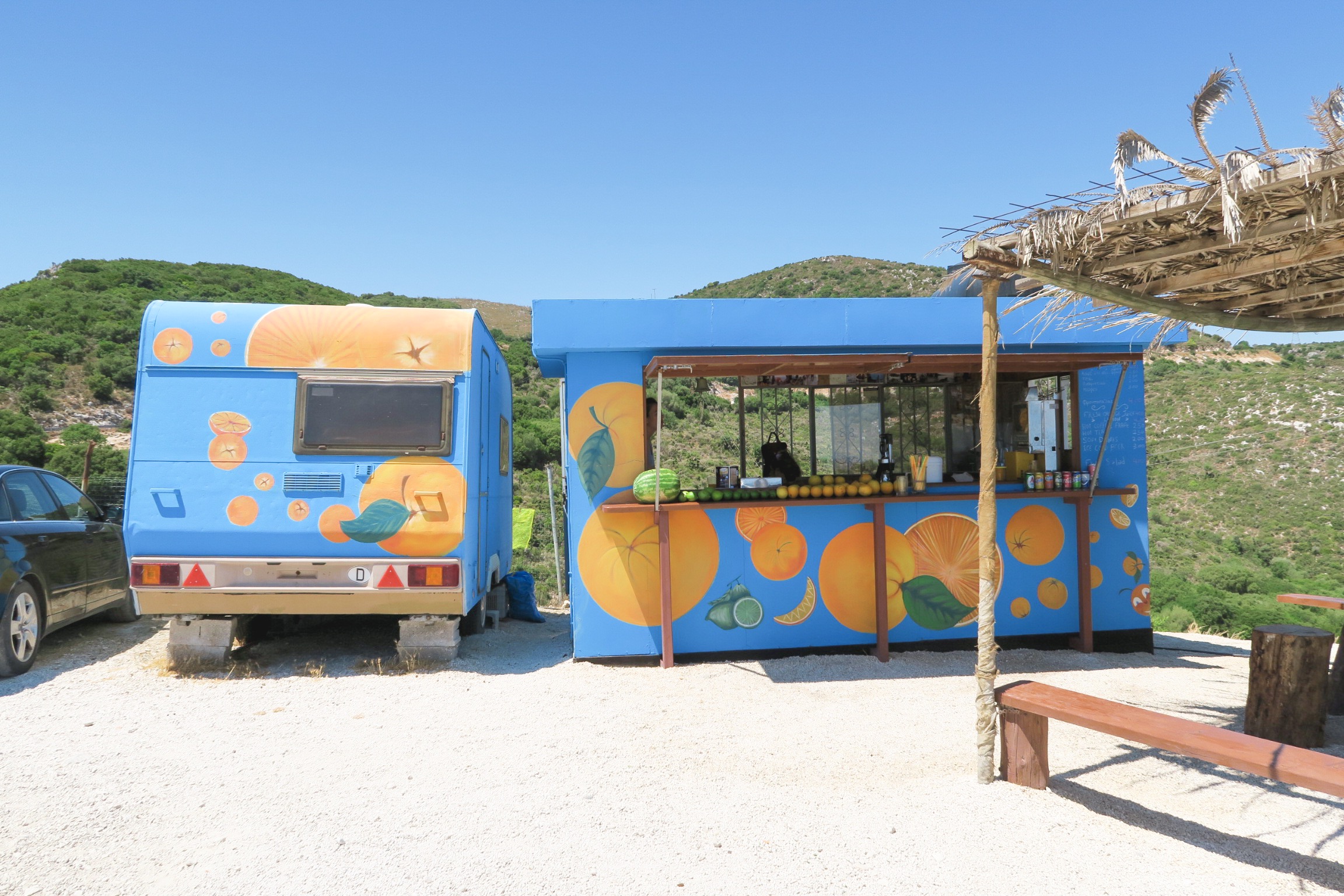 On the drive back towards Zante Town, there is a fresh OJ stand with seating and beautiful east coast views. We also spotted a family of goats over the fence 🙂
Where to stay
We stayed at Hotel Varres, a well-priced hotel that served a great breakfast near Zante Town. Some of their amenities include a pool, pool bar (bottled water available for purchase), overnight laundry service (10 euros per bag), free parking, private balcony and proper flushing toilets that can handle toilet paper. A taxi ride to/from the airport costs ~16 euros, and due to its secluded location, you definitely need a car/quad/scooter to get to restaurants and beaches.
Where to eat
A couple of restaurants we thoroughly enjoyed in Zante Town were Yard Of Taste and Rakomeladiko.
Yard Of Taste is a vegan friendly restaurant with a cutesy floral vibe and hospitable staff. The 'Mushroom Spicy Drunk' and chicken pie we had were flavourful and fantastic.
Rakomeladiko serve delicious traditional Greek food and from 5.30pm onwards, they set up tables and chairs outside on a pedestrian street. The decor is awesome and the waiter we had was super chatty and gave us some great local beach recommendations.
Note: The one-way narrow streets in Zante Town can be a nightmare to drive when it's busy, so we chose to park by the water and walk ~5-10 minutes into the centre. There were no problems finding a park prior to 6.30pm so we tended to eat early (no need for reservations) and head back to the hotel to chill in the evenings.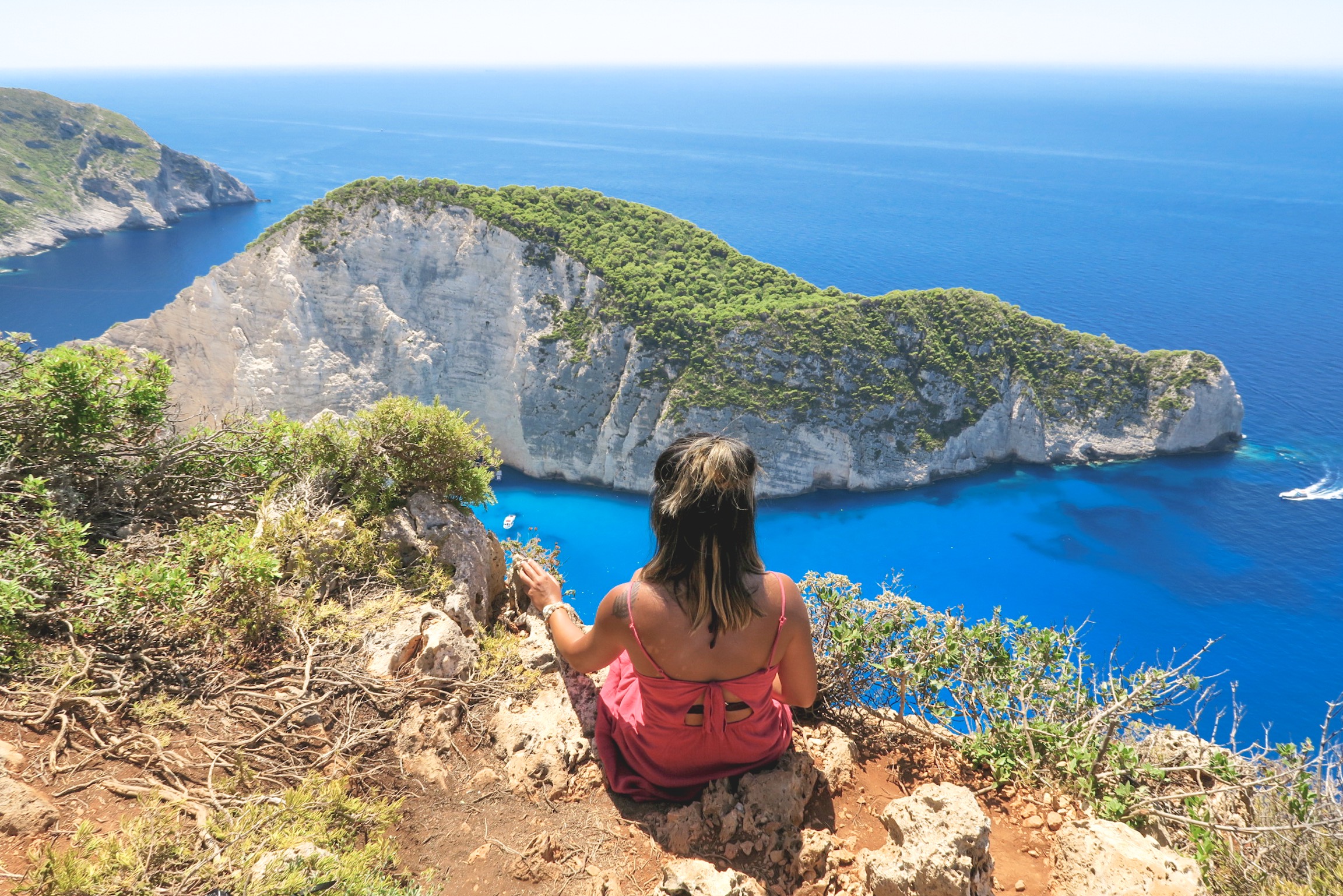 We also had a relaxing lunch at Amboula Taverna Restaurant with ocean views and a delicious starter mezes plate. Like most of the beachfront tavernas we encountered on Zakynthos, use of the umbrellas/chairs are free for customers.
For a live action experience of this beautiful island, check out the video below!