For those on a tight schedule, Ios is a great day trip option from Santorini being only 40 minutes away via ferry. The island is known for its beaches, cliff jumping and nightlife, so if any of those tickle your fancy, Ios is well worth a visit.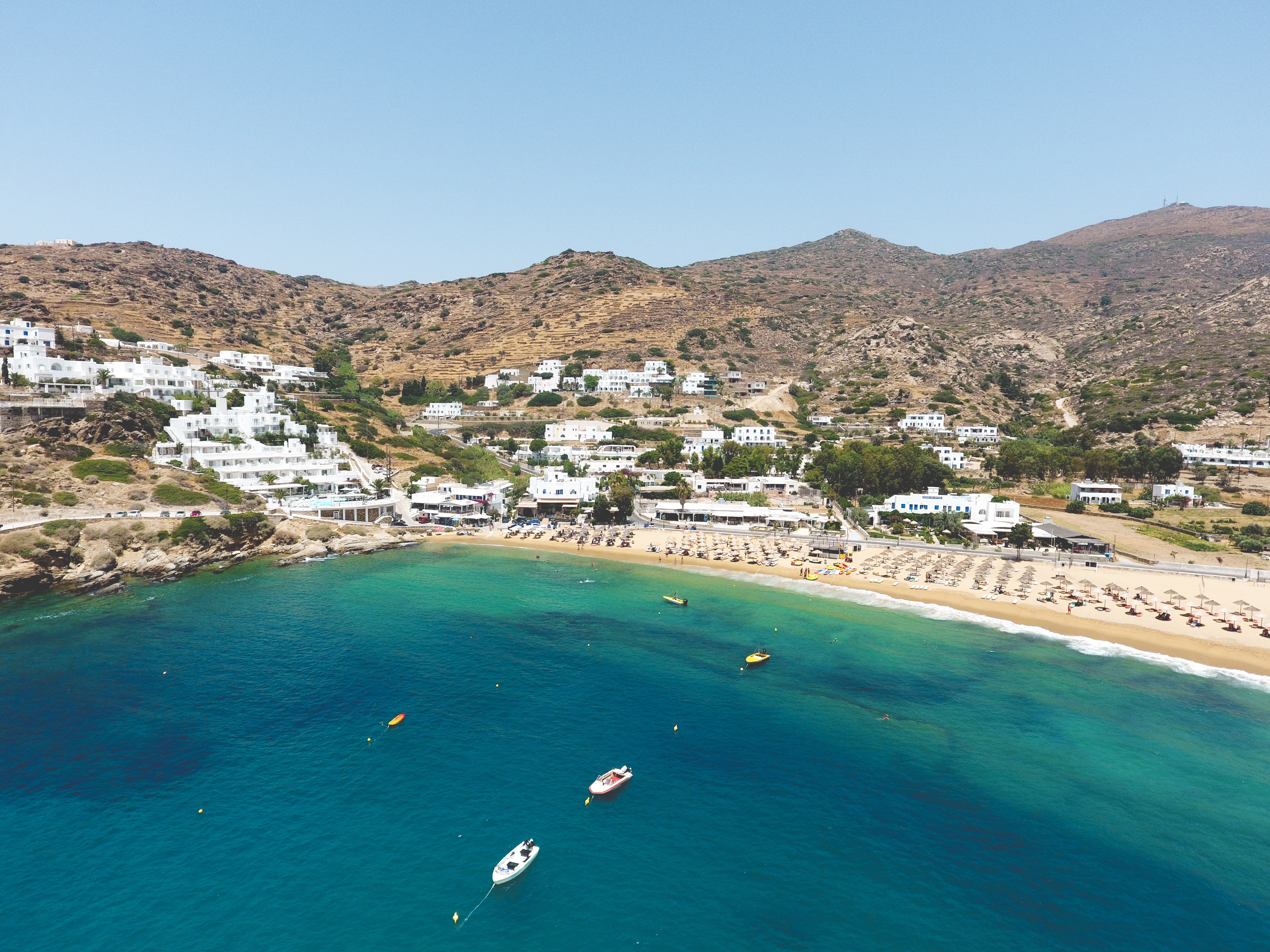 Above: Mylopotas Beach
Getting there
For 45 euros return pp, we booked Seajets ferries (through Go Ferry) that gave us a good 5 hours on the island. You then have the option of hiring a quad/scooter for the day or taking a public bus from the port to Mylopotas Beach via Chora Town (15 minute ride, 1.80 euro, frequency ~20 minutes in peak season).
Note: The ferries are often delayed, particularly later in the afternoon, so extend your visit at your own risk!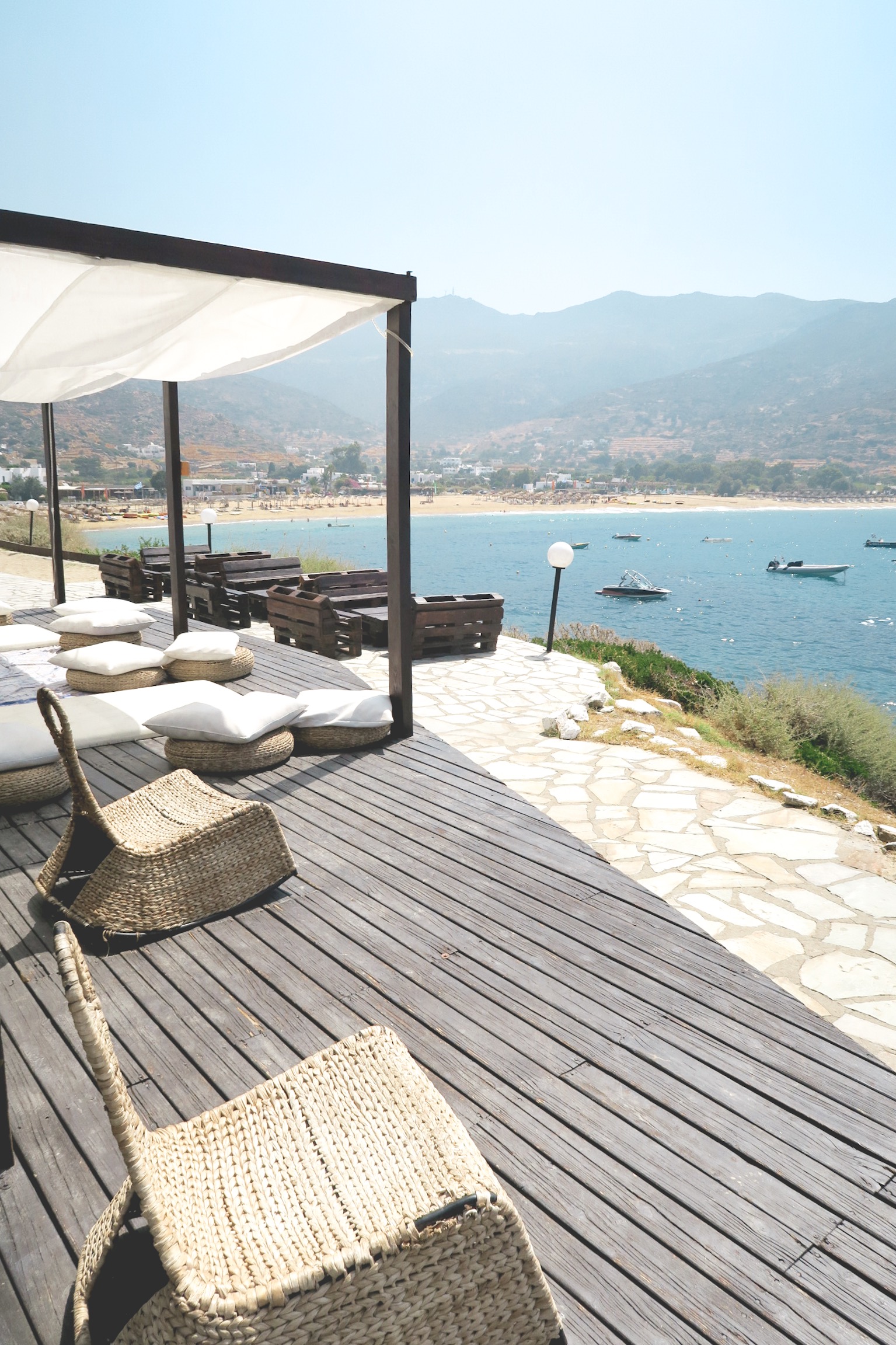 Our first stop was Harmony Ios, a neat cafe/restaurant built atop rocky cliffs overlooking Mylopotas Beach. With an amazing menu, wooden tiki bars, cushioned lounge sofas, hammocks and a chill vibe by the sea, Harmony is a great setting for breakfast, lunch and drinks. This restaurant also hosts a tri-annual Floatopia event below the cliffs featuring live music, Mexican treats, a sausage sizzle, and awesome drink deals.
Above: Tasty superfood bowls for a refreshing breakfast
The sprawling rocks and cliffs surrounding Harmony are perfect for sunbathing, exploring, and swimming, with cliffs a plenty to admire the views or jump into the ocean from.
Above: Water Sports at Mylopotas Beach
If you prefer laying out on sand, a short walk down to the beach will lead you to a string of restaurants and vendors including Salt, a fantastic restaurant. Far Out Beach Club located at the very end of Mylopotas Beach is the place to go for party lovers, with music pumping from the afternoon and well into the evening.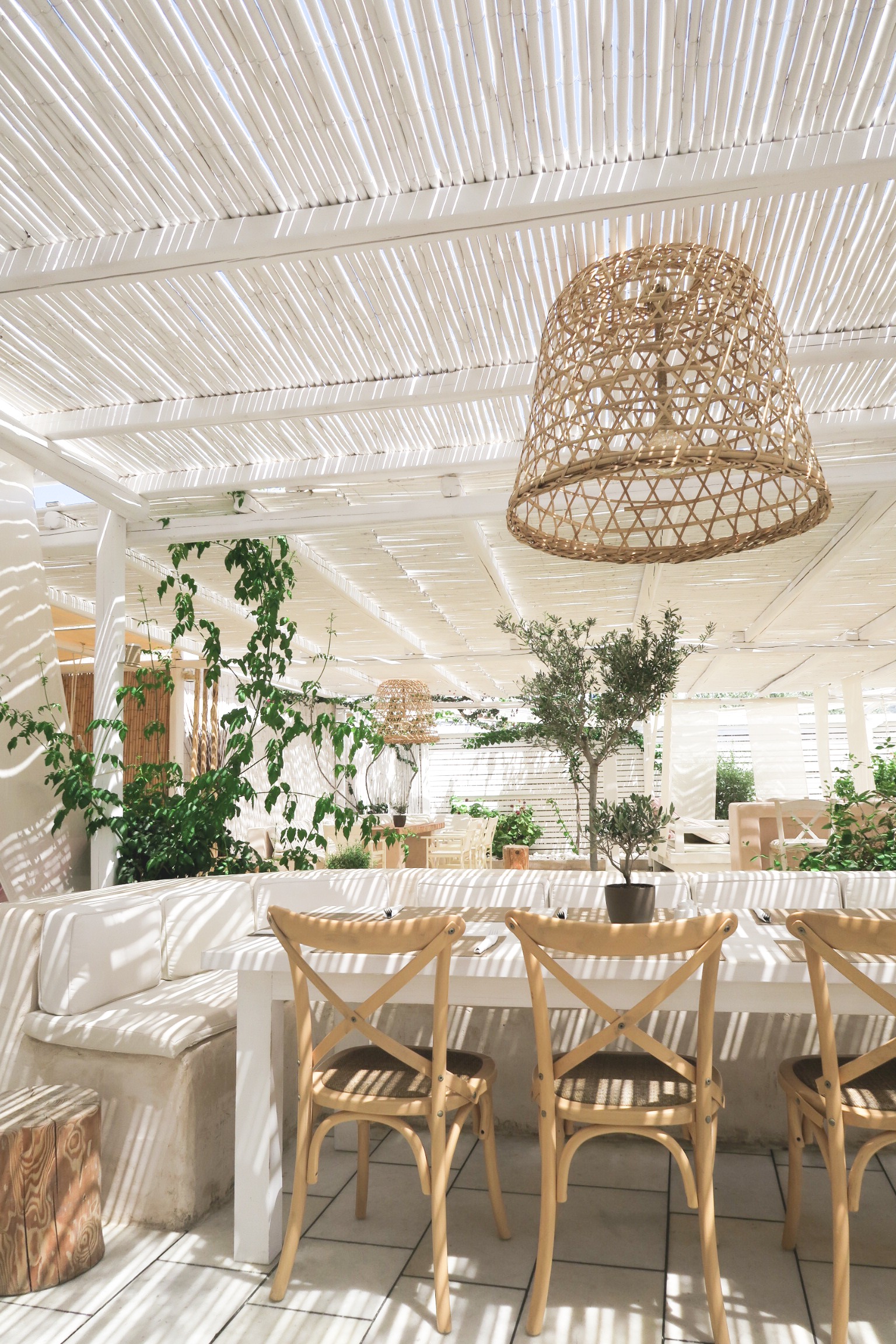 Above: Salt
So if you're based in Santorini but looking for better swimming/jumping spots, a good party, or some delicious açai bowls, pop over to Ios for the day, or even stay a night or two if you have the time 🙂