Boarding a ferry from Ao Nang to Koh Lanta, we were greeted by a picturesque sandbar as we entered Saladan Pier, and made a mental note to come back on our beach hopping day 🙂 We spent our first afternoon in Old Lanta Town, the main reason for going being to pick up one of these bad boys at the Hammock House: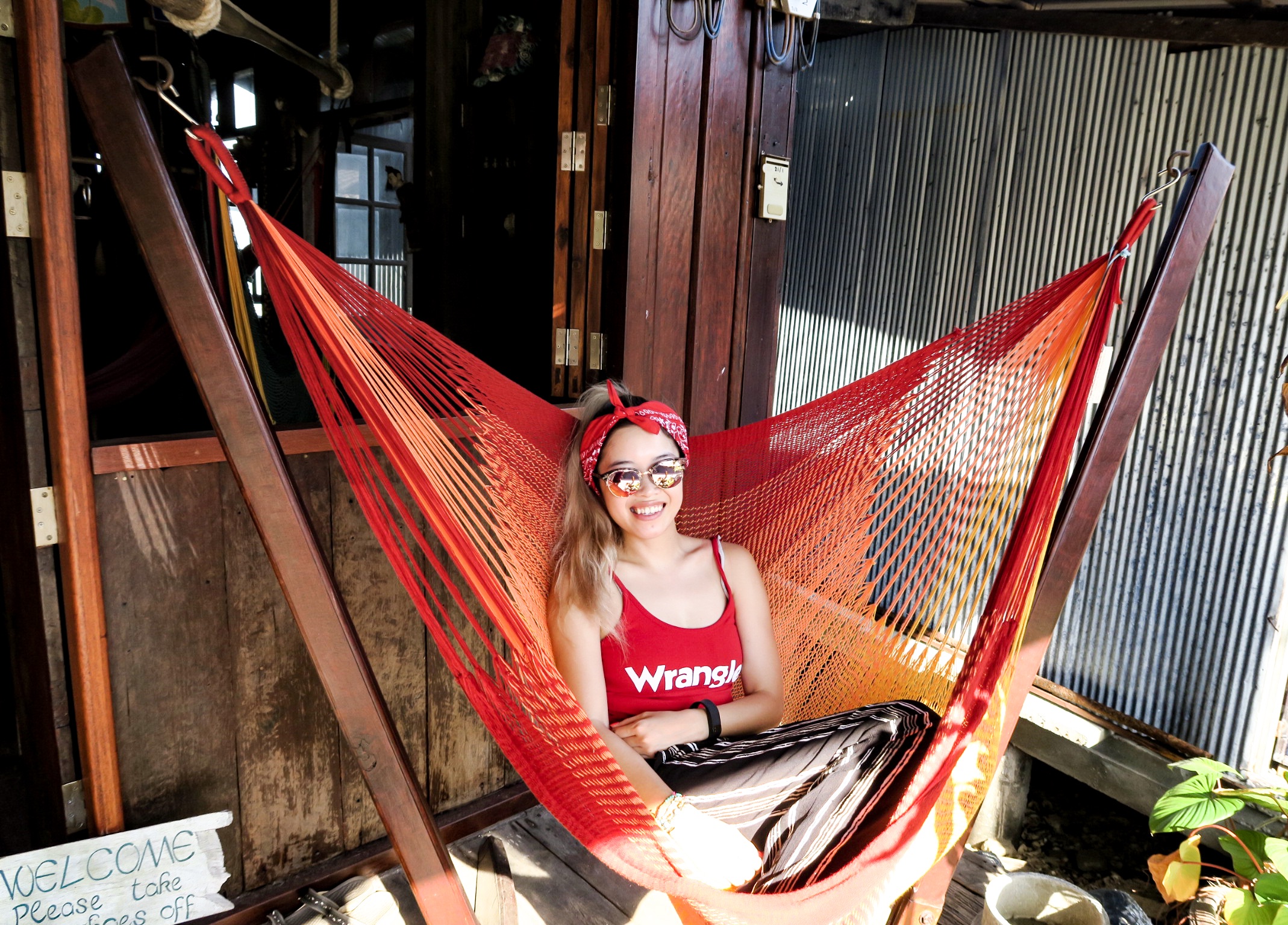 You can test out all their varieties ranging from outdoor to indoor, sitting to lying down, and all are hand made by the Mlabri Tribe people in northern Thailand. There are a couple of cute, sleepy cats that even have their own cat hammocks in store 🙂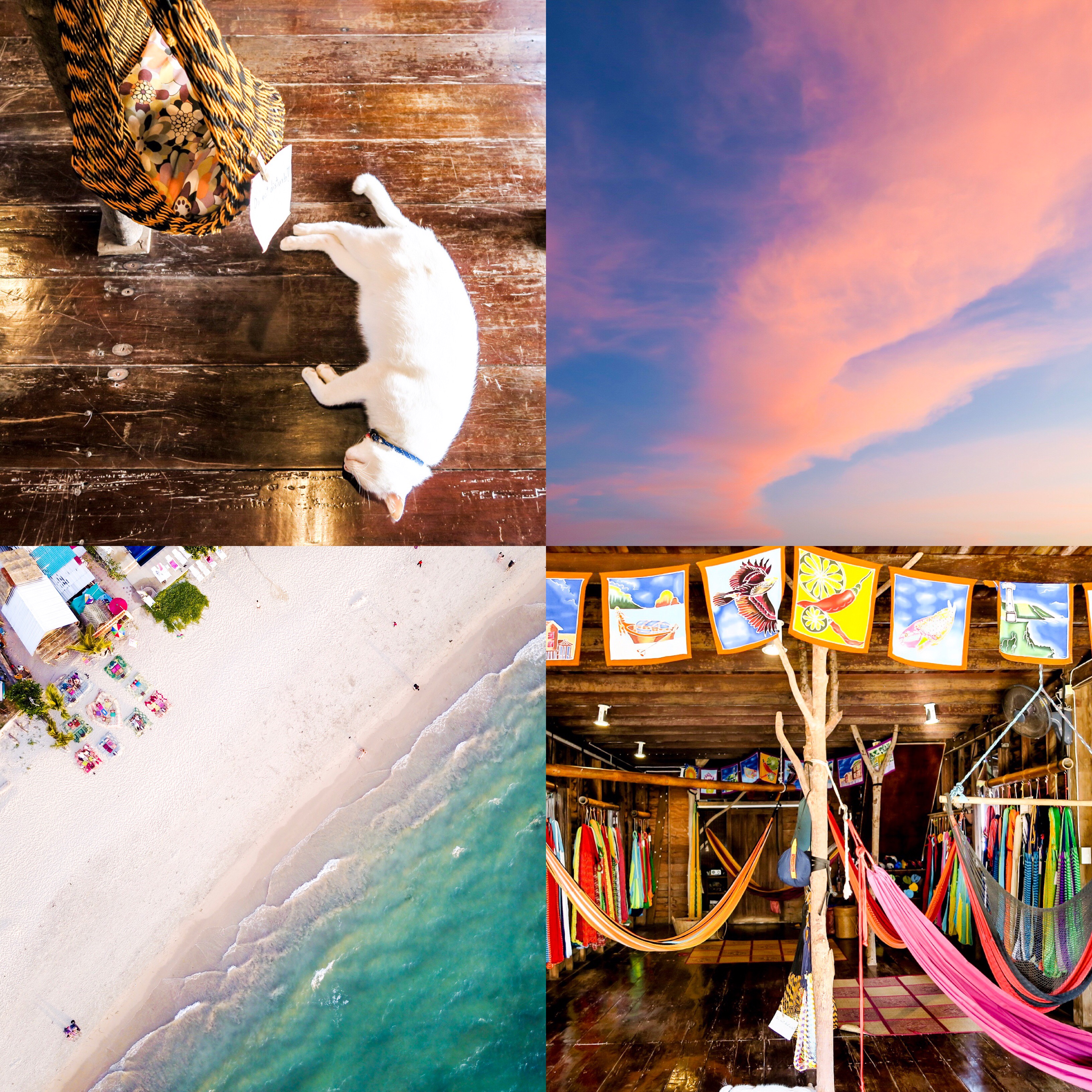 Clockwise from top left: cat + hammock; sunsets in Klong Dao; the Hammock House; aerial shot of Klong Dao Beach
Staying well away from the touristy Phi Phi Islands, which now get 10,000 visitors daily, we opted to visit Koh Haa off the southwest coast of Koh Lanta for some prime snorkelling sites. We went with a diving company called Scubafish, as our focus was on snorkelling/diving and seeing the underwater marine life, and had a great time with our snorkel guide Dima, who showed us many fish/plant species as well as hidden caves and rock formations.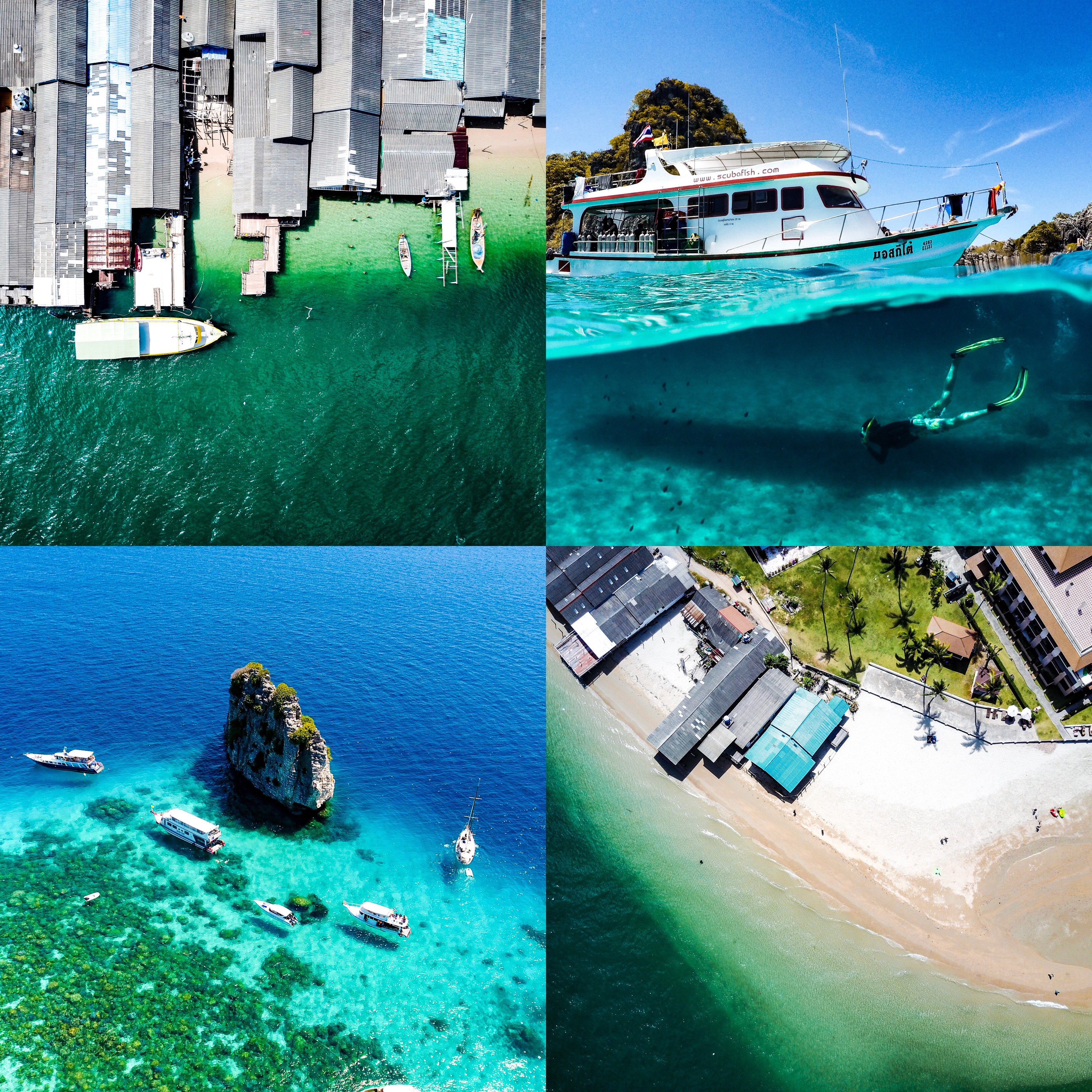 Clockwise from top left: Saladan Pier and houses/restaurants on stilts; snorkelling with Scubafish; the beach and coming off it a sandbar in Saladan; one of six islands that make up Koh Haa
The water at Koh Haa was crystal clear, especially in the lagoon, which made for an enjoyable time capturing split shots with the Knekt Dome and stunning aerial footage over Koh Haa.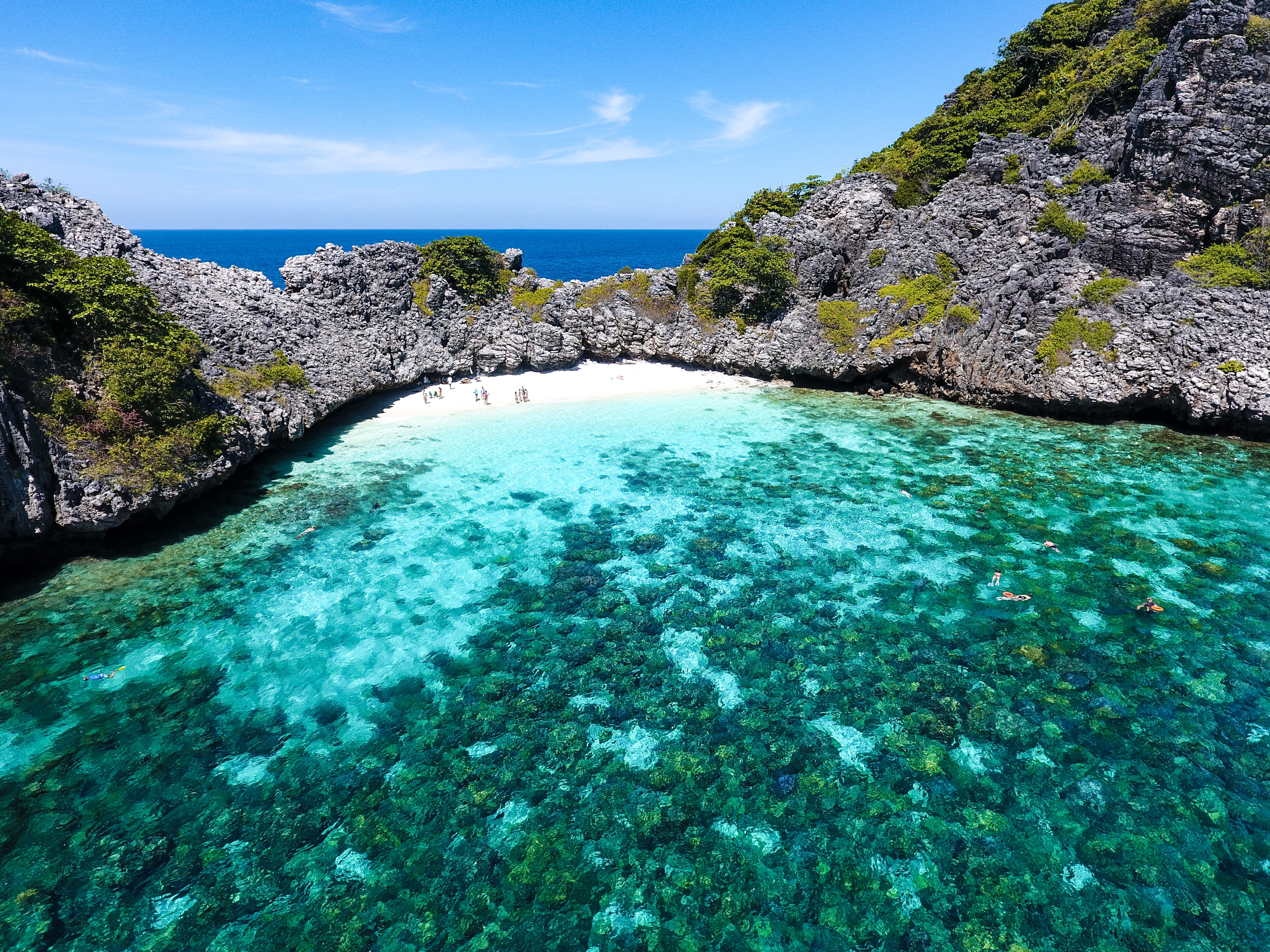 Koh Haa Lagoon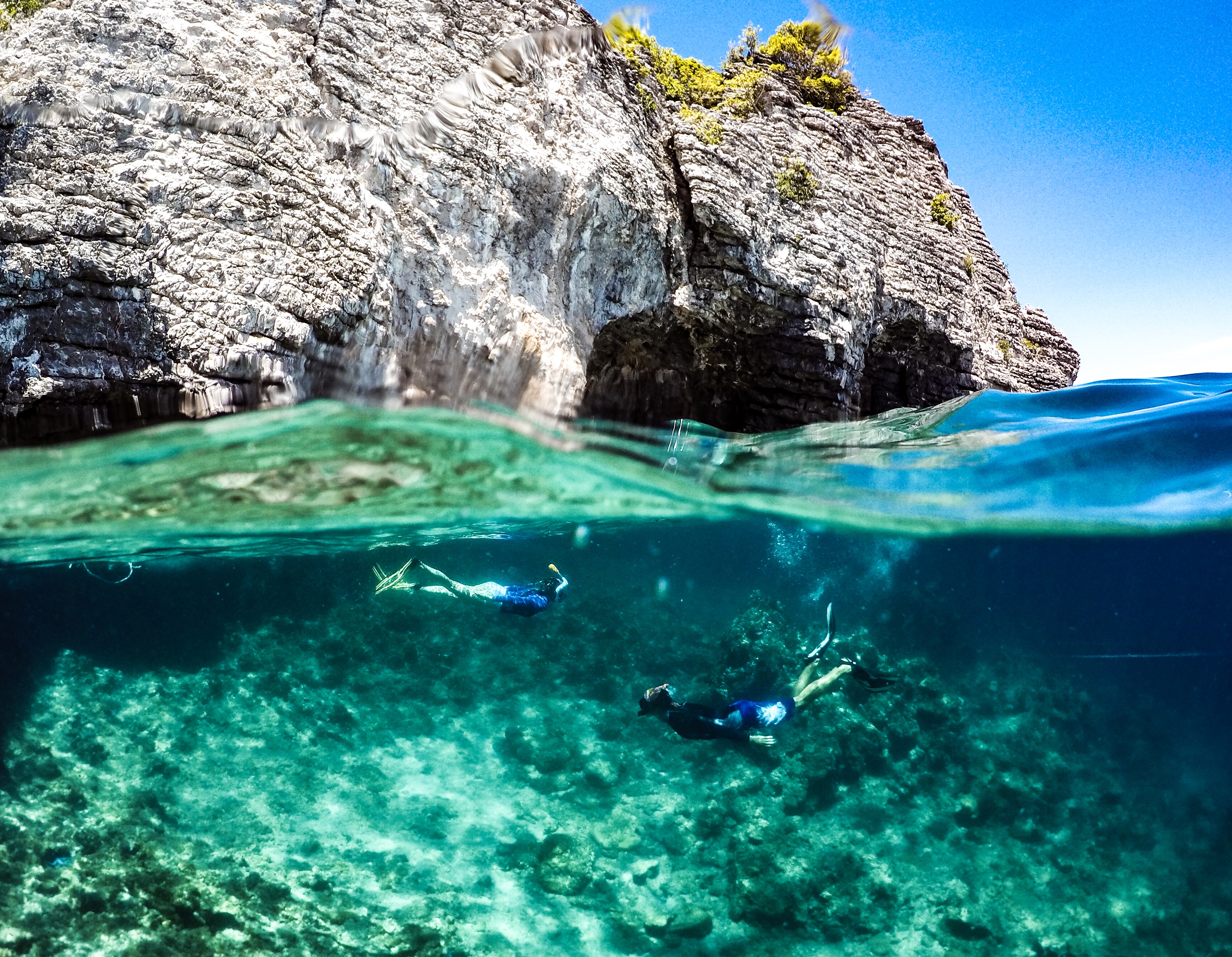 With Dima, our snorkel guide, exploring coral walls and caves
There were about 14 guests on board with ~8 instructors/crewmen so the instructor:diver/snorkeler ratio was excellent. We were constantly fed (bonus!), saw heaps of fish, crustacea and reef plants, and the gear provided was in great condition. My only regret was not being able to visit Koh Rok this time, so we may have to go back 🙂‍ (2200 baht plus 400 baht national park fee, all inclusive)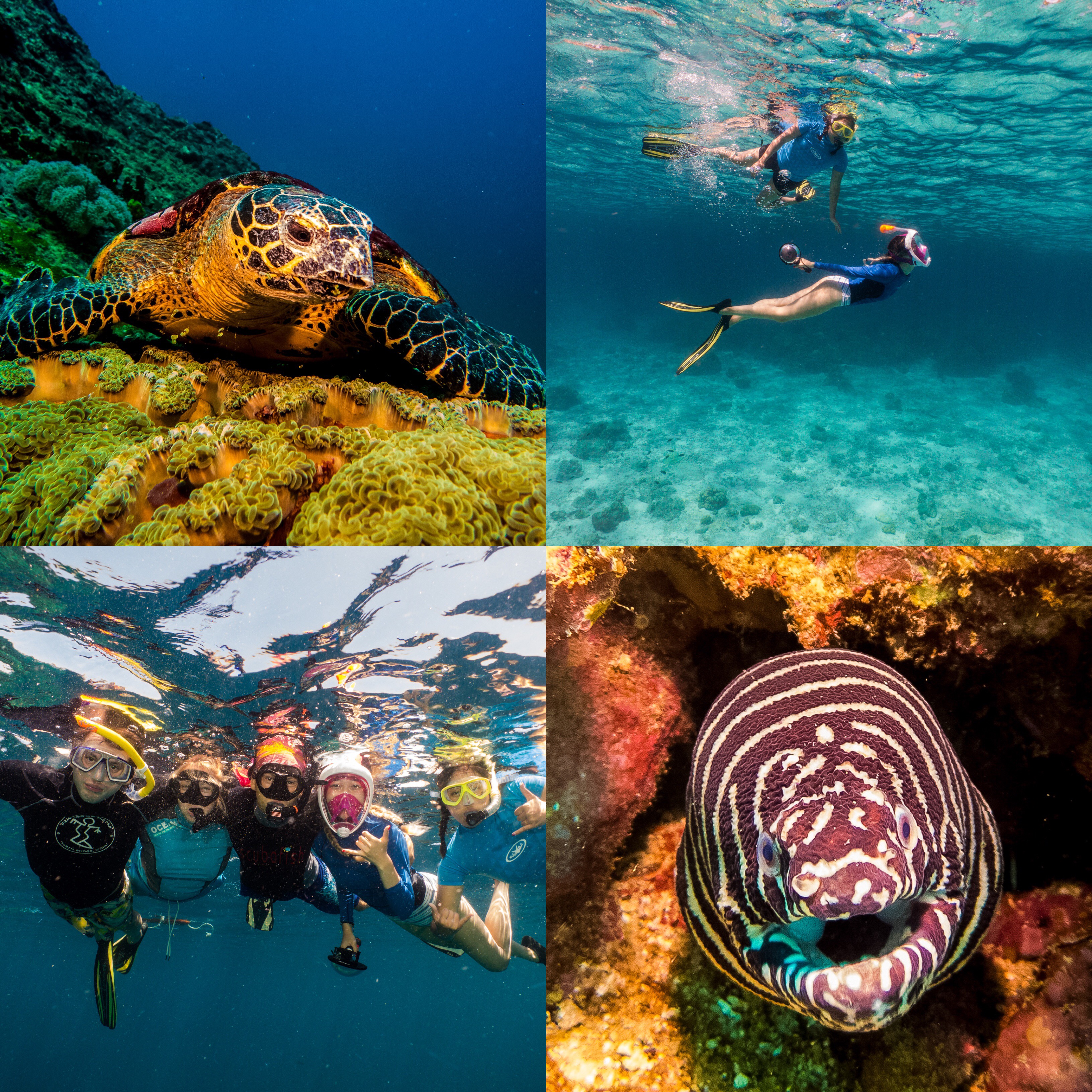 Above: photos by Roman Weber
Hiring a car/truck for 2000 baht (8 hours), we beach hopped and explored the west coast of the island from Bamboo Bay all the way up to Saladan the next day. If you are able to drive a scooter/motorbike, it is much cheaper to hire at ~300 baht/day, but be aware of keeping the gas tank filled as we ran into a couple traipsing through 34°C heat in the middle of nowhere, searching for a bottle of road side gas.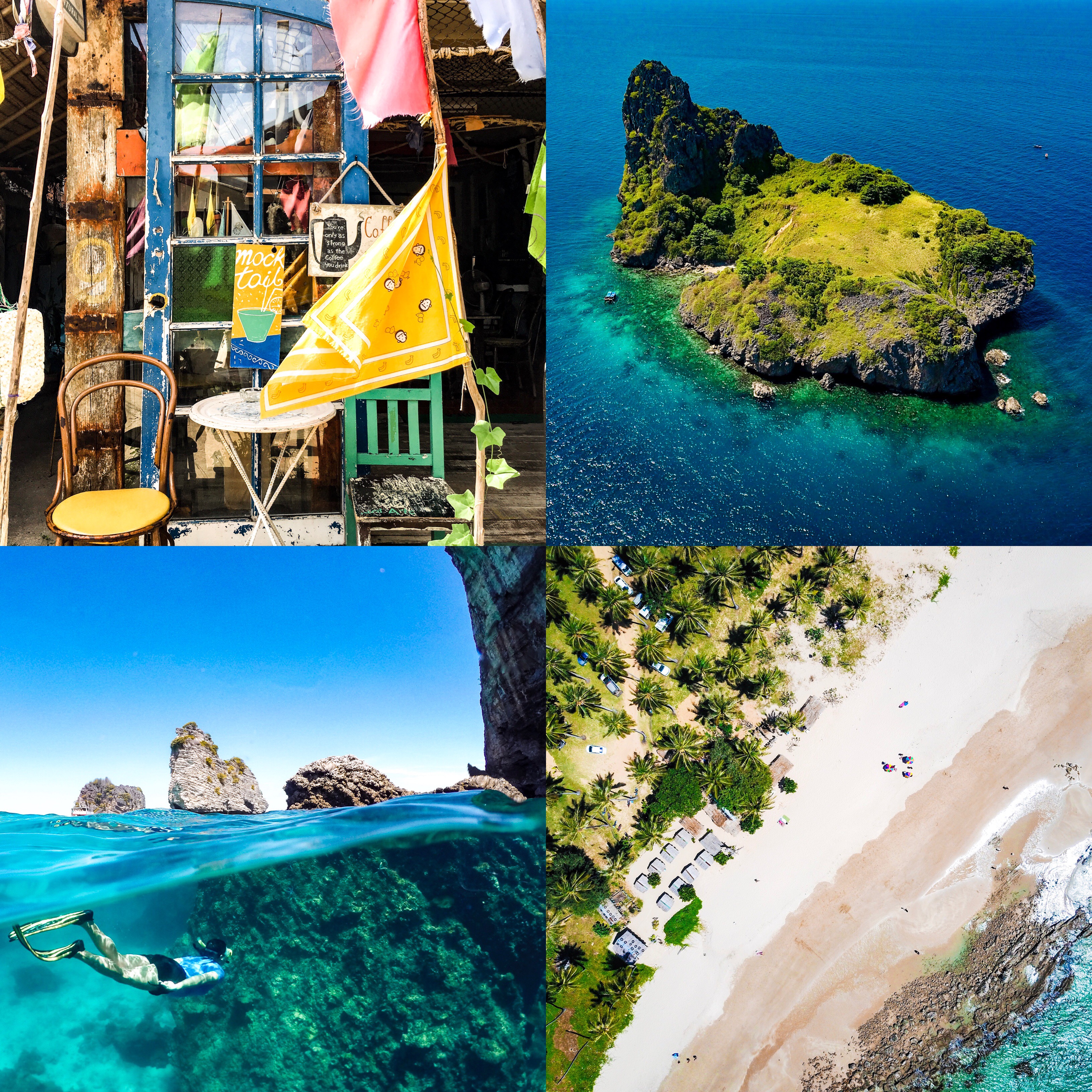 Clockwise from top left: hipster cafes in Saladan; one of Koh Haa's islands; aerial view of Bamboo Bay; exploring the coral and rock walls at Koh Haa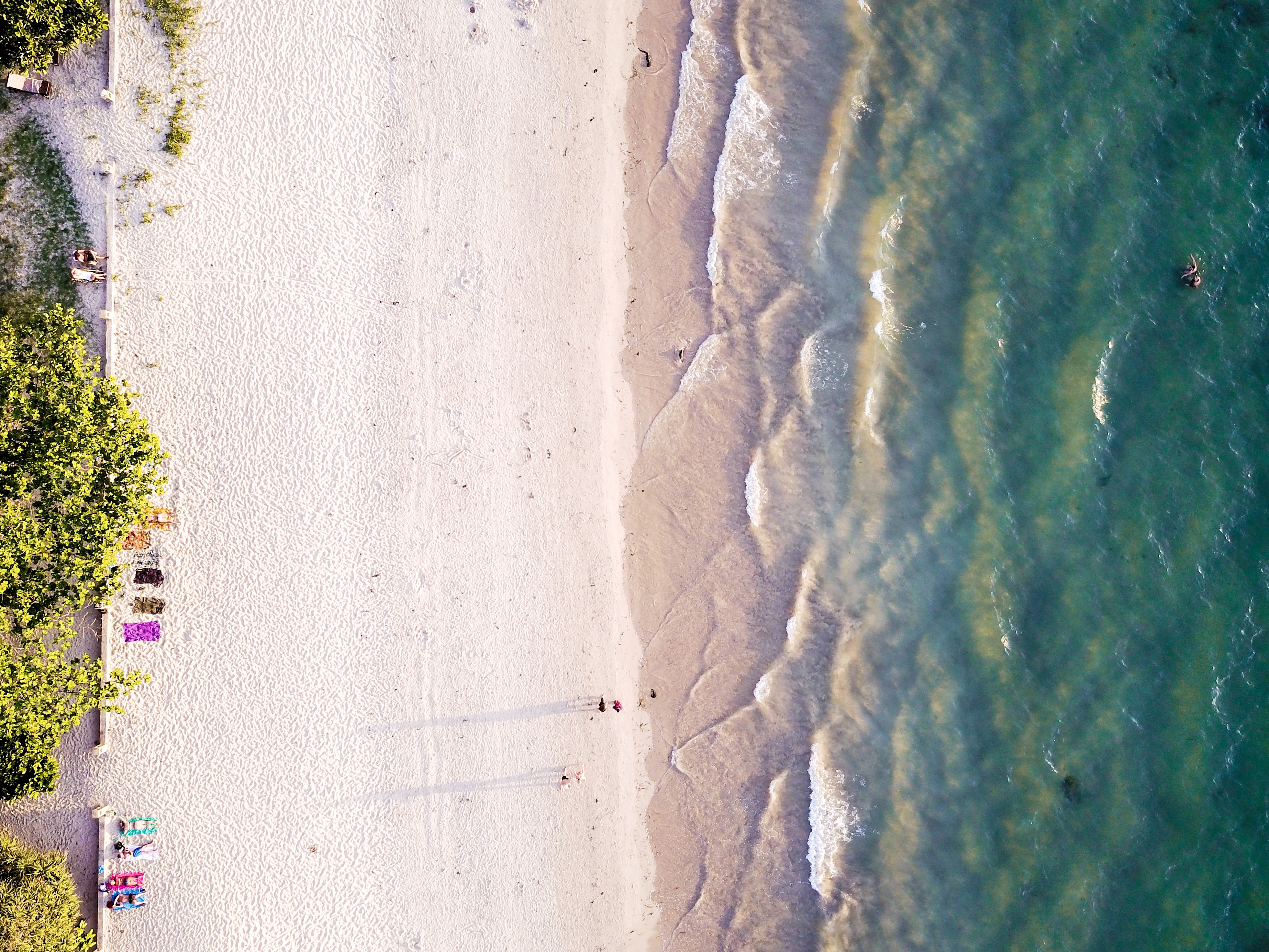 Sunset at Klong Dao Beach, followed by evening massages by the sea (300 baht/hr)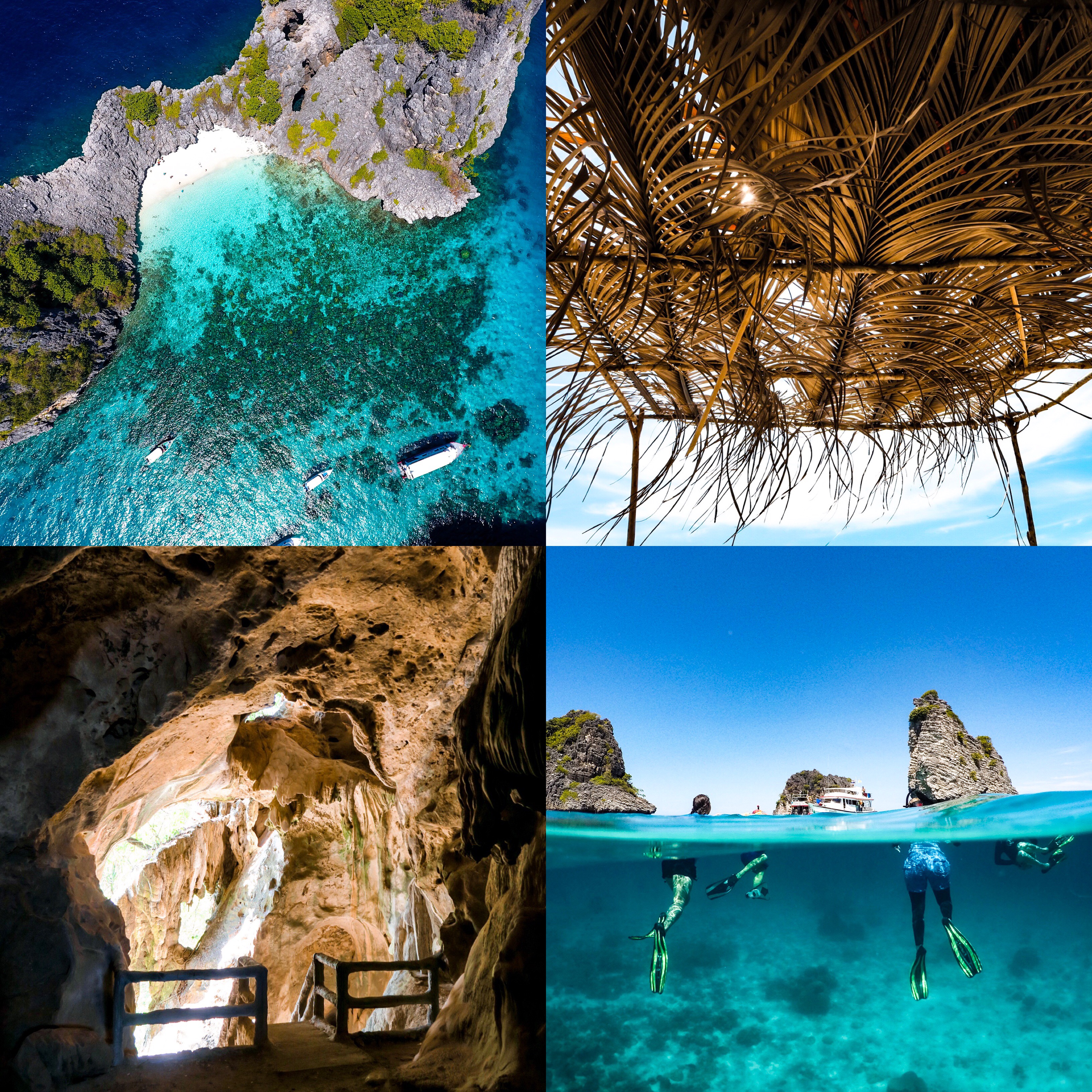 Clockwise from top left: Koh Haa Lagoon from above; shade-bathing at Diamond Cliff Beach; the snorkelling crew; Khao Khanap Nam Cave in Krabi Town
Food places worth mentioning: Time For Lime – this beach bar restaurant on Klong Dao Beach offers a 6 course tasting menu (which you can share between two people if you're not that hungry, score!), cooking classes and bungalow accommodations. The menu changes daily (closed on Sundays) and the restaurant has a great vibe/sunset view (540 baht; 480 baht vegetarian) 🙂 The Kitchen, also in Klong Dao, has amazing Thai food and happened to be right next door to our hotel, Lanta Mermaid Boutique House. We had the beef and chicken noodle soups with a side of fish balls, and a banana in coconut milk to take away. Big portions, super tasty and fantastic prices (~70 baht per dish). If only we were in Koh Lanta longer to try their curry dishes! As a lover of greek cuisine, Greek Taverna next to The Kitchen also served delicious, hearty food. We had their souvlaki's which were gigantic (~135 baht), and by the looks of other reviews, the food is on par with that in Greece. The inclusive cooked and continental breakfast spread at Lanta Mermaid Boutique House was awesome and the staff were very helpful in booking transfers and opening the kitchen early for us on our snorkelling day 🙂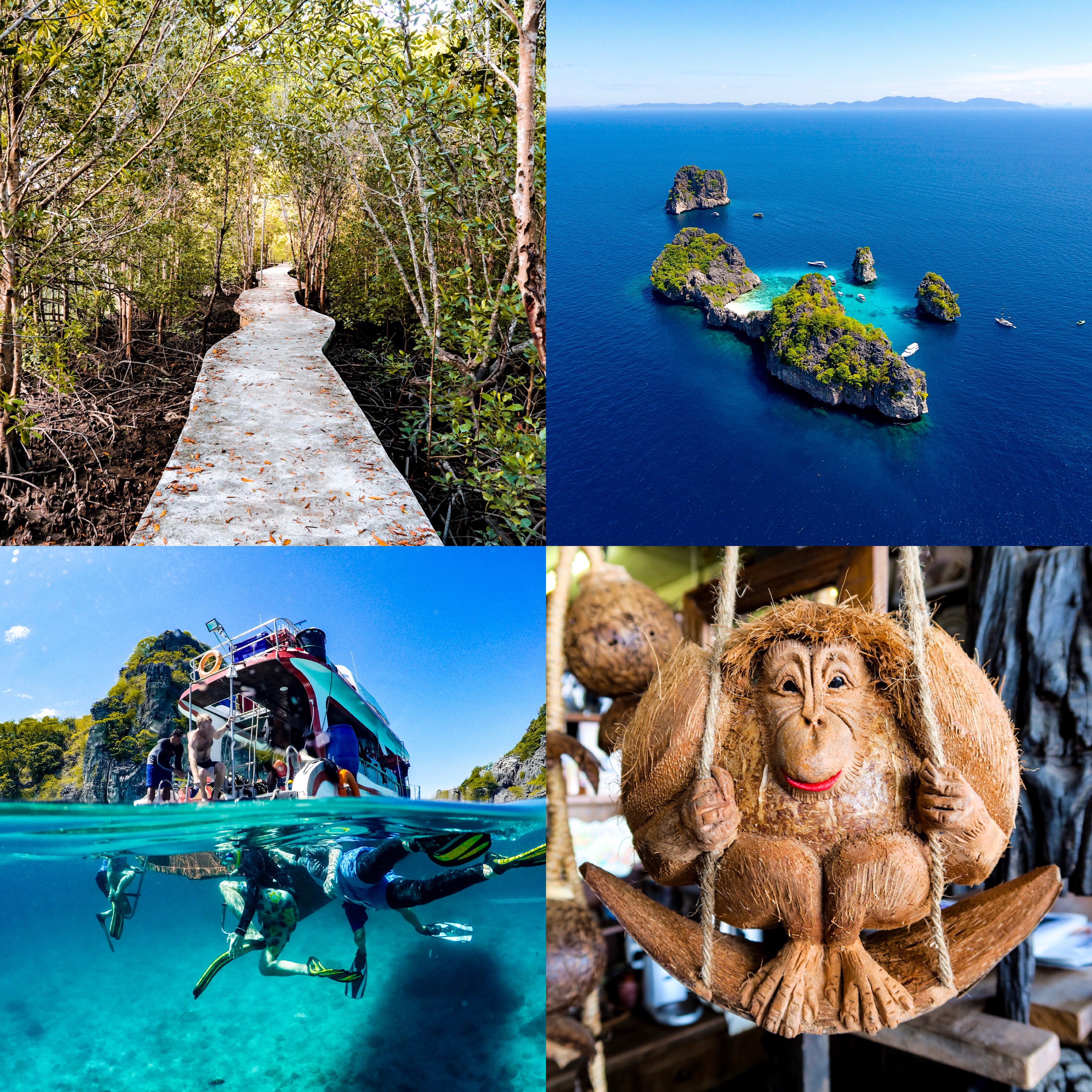 Clockwise from top left: mangrove forest; Koh Haa islands; gorilla coconut at a book store in Krabi Town; getting back on the boat after one of three 1-hour long snorkel sessions!
We had a blast with all the new people we met, special thanks to Dima at Scubafish for showing us the ropes and Roman, underwater photographer extraordinaire 🙂 Once you get a taste of the island life, you'll keep going back for more, bring on Hawaii 2.0!!