With our sights set on underwater adventure, reptilian encounters and a bit of R&R, Waikoloa Village on the west side of the Big Island was a perfect base for us. We visited 6 west coast beaches during our stay which I have tentatively ranked below 🙂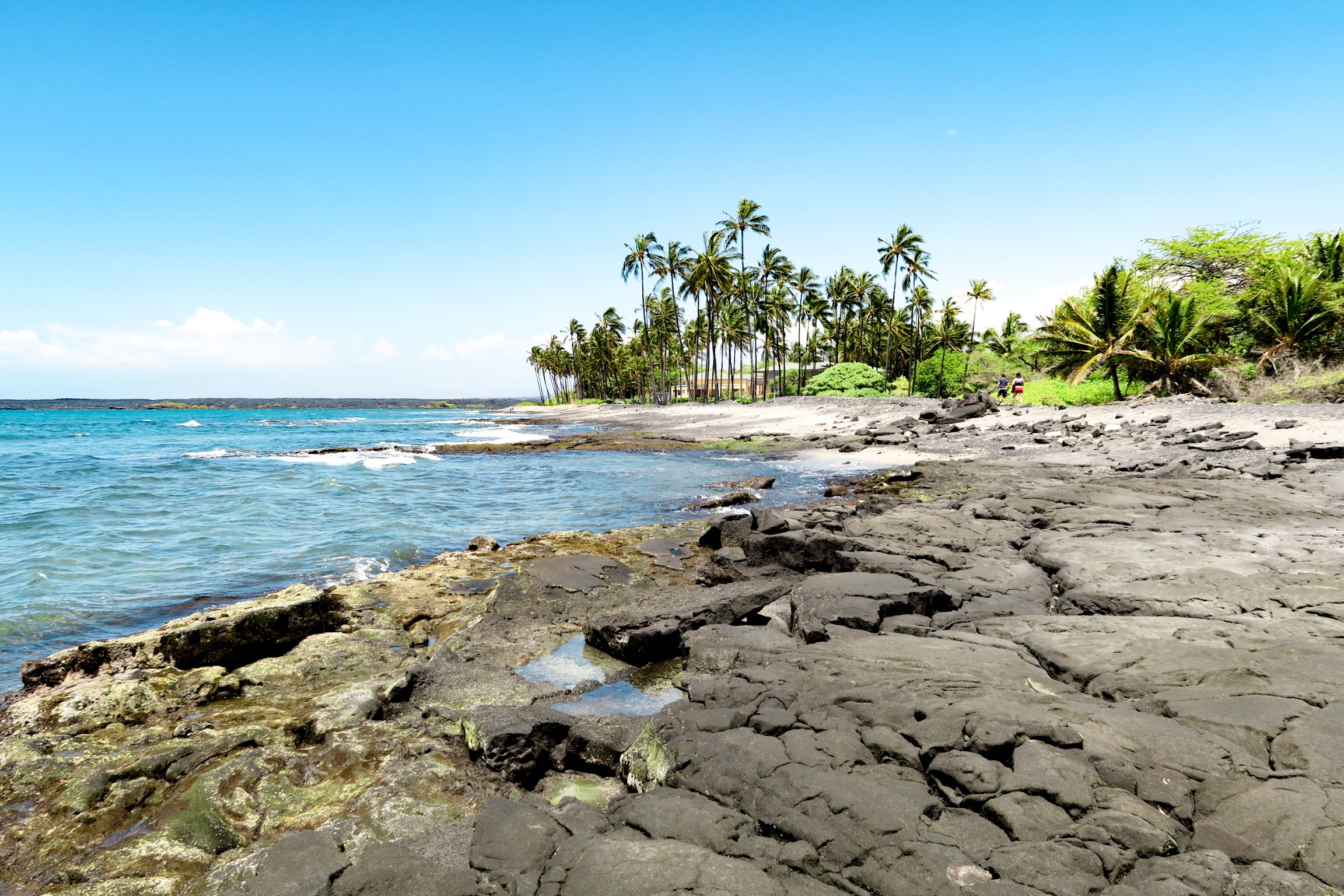 1. KIHOLO BAY and KEANALELE WATERHOLE
On our last day on the island, we had two goals – to find a) some turtles for Maria, and b) a hidden fresh water cave/waterhole. We were lucky to bump into a group in search of the waterhole who had brought torches to explore the pitch black, water filled lava tubes.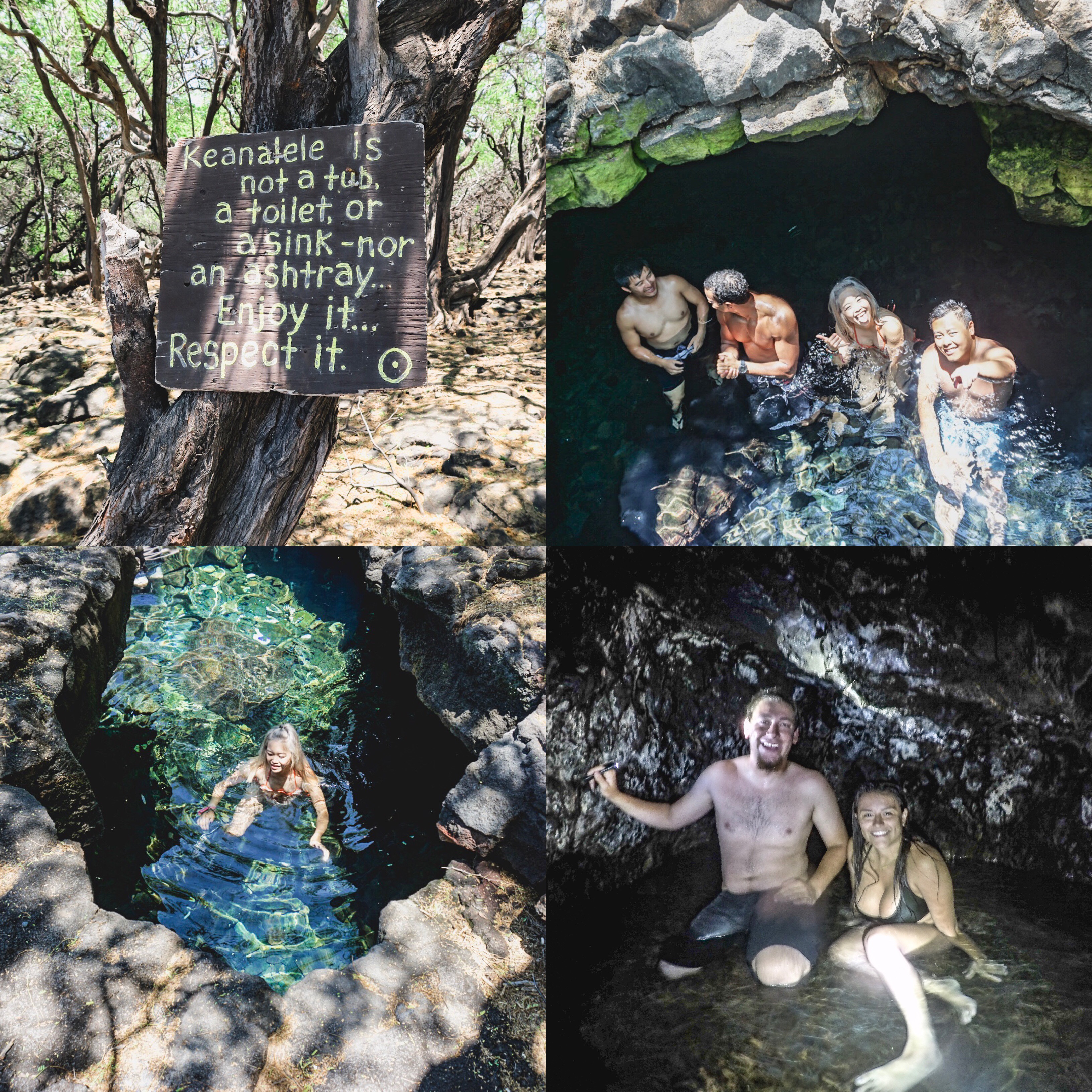 If we hadn't collectively egged each other on, it is questionable whether we would have dared to make it to the end! It can be slippery on the climb down and there are some sharp lava rocks/plates under the water so torches are a must and footwear preferable.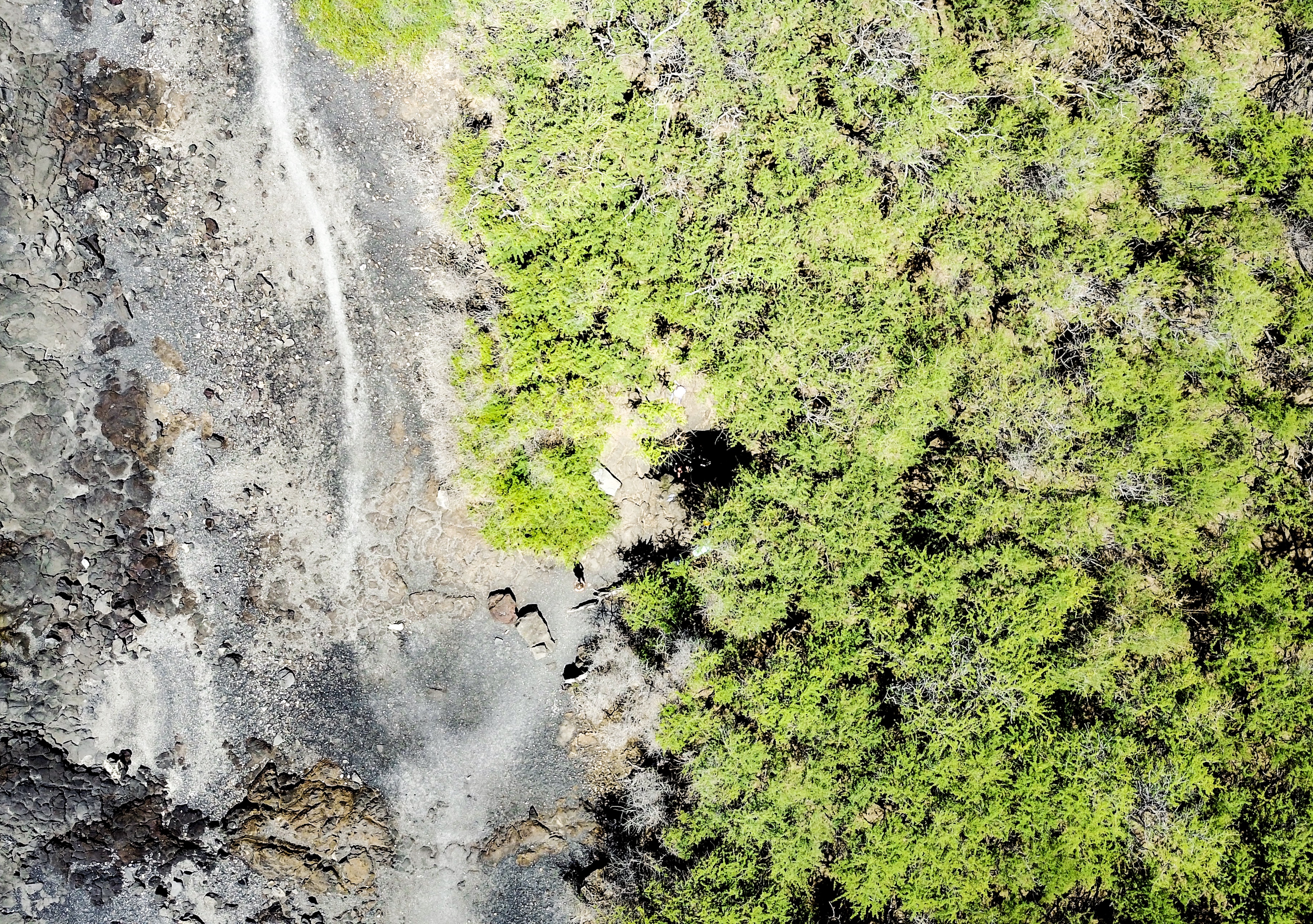 The waterhole from above and Kiholo Bay to the left
From the waterhole you can head along the coastline of Kiholo Bay and find many turtles swimming near the beach or chilling on the sand. The locals mentioned they are more abundant in the afternoon, but we still saw at least 10 around midday with many more further up the coastline. This bay was surprisingly quiet with few visitors.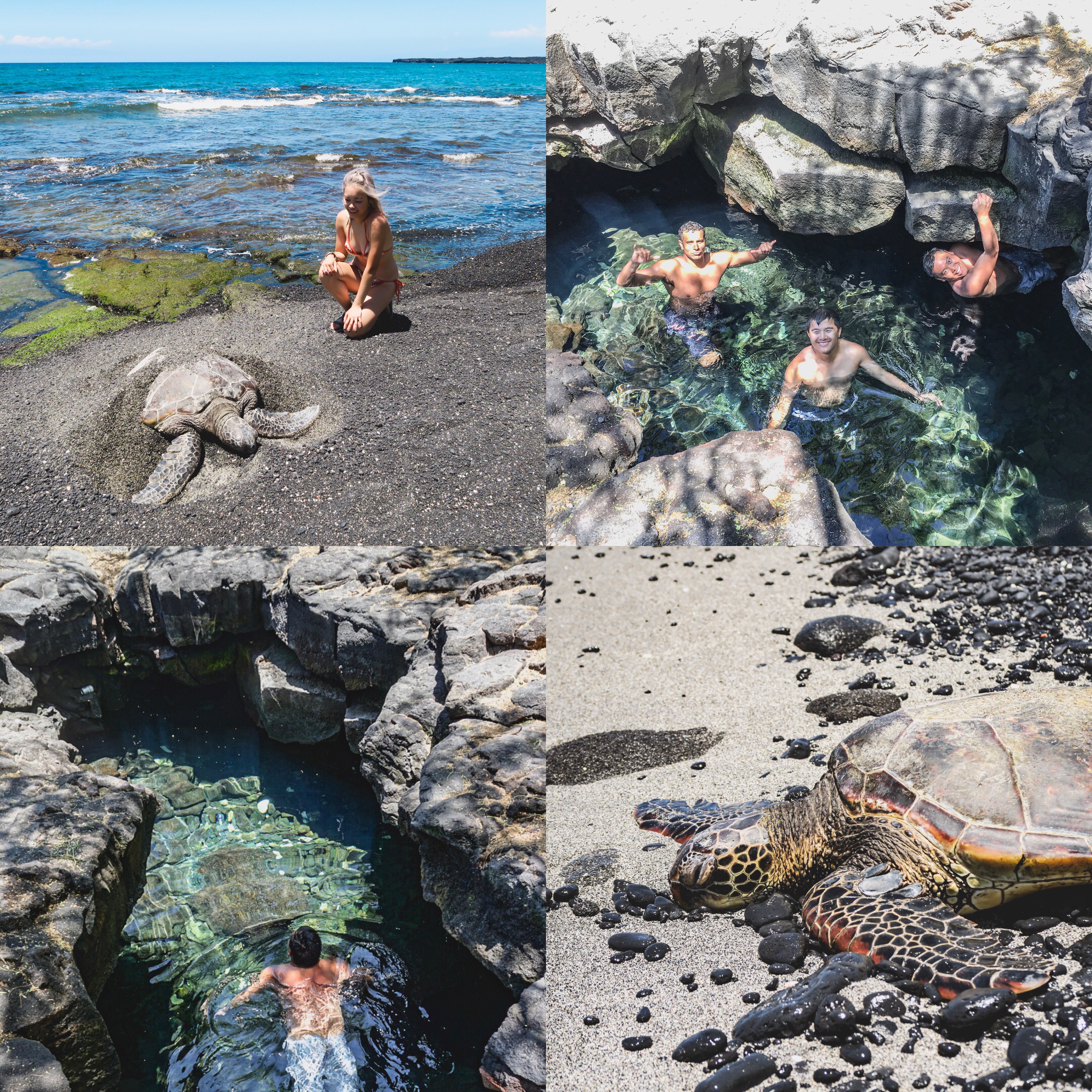 Above bottom left: we suspected the other side of the lava tube we didn't explore leads right up close to the ocean; bottom right: a sleepy honu enjoying the afternoon sun
2. HAPUNA BEACH
Being one of the largest white sand beaches on the Big Island, Hapuna Beach State Park was perfect for some sunbathing, exercising, and on the day we went, boogie boarding on small waves. There is a $5 parking fee that is non-refundable if spaces fill up so try to head there before 11am.
Tiff in search of some waves
3. MAKALAWENA BEACH
Although the 2km unpaved gravel road to Makalawena Beach is less than desirable, this relatively secluded beach has beautiful white sand and turquoise waters, even on a gloomy day.
This aerial shot of Makalawena is a true representation of the Big Island – beaches and resorts that just spring out from volcanic rock. In some cases, erosion from the rock combine with sand particles to create black sand beaches including Kiholo Bay and number 4 on our list below.
4. 49 BLACK SAND BEACH
To access this public beach, you can pick up a parking pass from a manned vehicle gate in Mauna Lani (it feels super exclusive!) and head to the parking lot. On the left is a track to a lookout point that requires shoes due to loose and sharp lava rocks. On the right is a path to the moderately sized black sand beach with decent snorkelling.
The beach is surrounded by hotel properties and a golf course, and on calmer days, turtles can be seen lounging on rocks or sand. This was another quiet and secluded beach with few visitors.
5. ANAEHO'OMALU BAY
A Bay is the beach attached to our hotel pool, the Waikoloa Beach Marriott Resort and Spa. With a snack shack, water sports gear for hire, snorkelling and the Lava Lava Beach Club perched at one end, it has everything you need for a day out at the beach.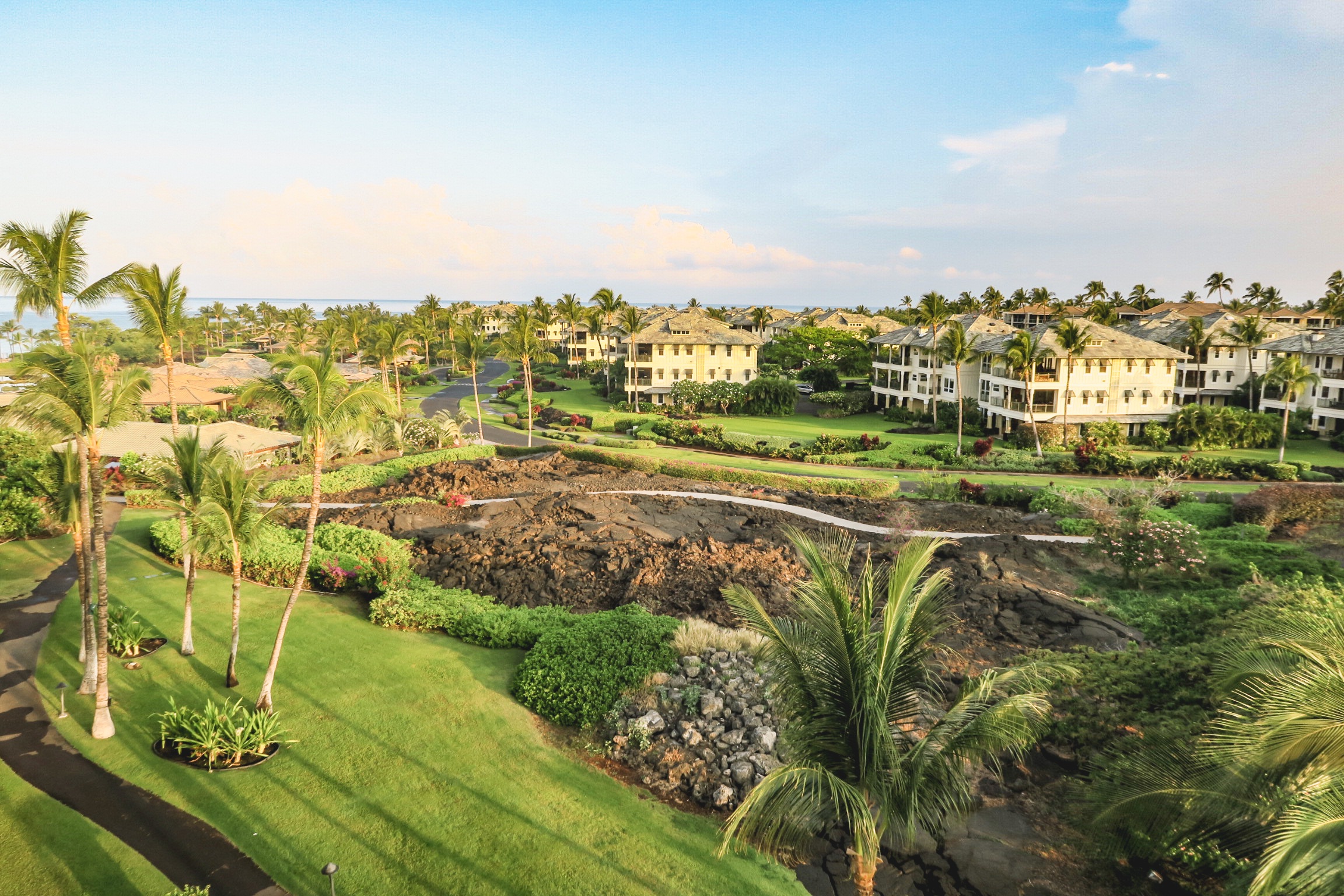 Sunrise view from our room with the ocean in the distant
6. KAHALUU BEACH PARK
This was the first and most populated beach we encountered on Kona side. Due to the strong current on the day, snorkelling was a challenge and there weren't any turtles in sight. There was also a sewage smell coming from the public bathrooms and not a lot of sand to lay down on due its popularity. Having said that, it was close to Kailua-Kona, has good snorkelling and usually a close to 100% chance of turtle sightings, but we were out of there after an hour or so.
Rich dreaming of Piña Coladas 🙂
With stormy weather creating strong currents and choppy waves that interrupted our dolphin adventure, we took advantage of using the pool facilities at our resort and checking out the shops and eateries from Kailua-Kona – Waikoloa – Mauna Lani.
Shot on the GoPro hero 4 Silver with Knekt Dome
NOTABLE FOOD MENTIONS
Da Poke Shack – although portions are small for the price, the variety of flavours and types of protein were plentiful, and more importantly, they were all delicious 🙂
Holy Donuts – some amazing flavours of filled donuts, our favourites being the peanut butter and jelly, and banana cream varieties.
The Bodhi Tree – a vegetarian/vegan cafe with an extensive menu of hot dishes, superfood bowls, healthy juices and salads. It all looked and tasted amazing that we had to go back twice.
Lava Lava Beach Club – a great vibe both day and night, with cocktails/dessert and the delicious tipsy tots (tater tots loaded with green onions, cheddar-jack cheese, bacon and srirancha) on the beachfront.

I had a blast with the crew this year and with so many more islands to explore and poke bowls to eat, I'm sure we will be back soon! Aloha 🙂