As a first time visitor to the Big Island, it was fascinating to see roads, towns and resorts completely surrounded by volcanic rock. The loose rock sounded like glass to walk on, were surprisingly sharp, and as we learned, extremely hot when you're out there on a 10 mile hike with the sun pounding down on your sweaty, sweaty face. #Ragrets.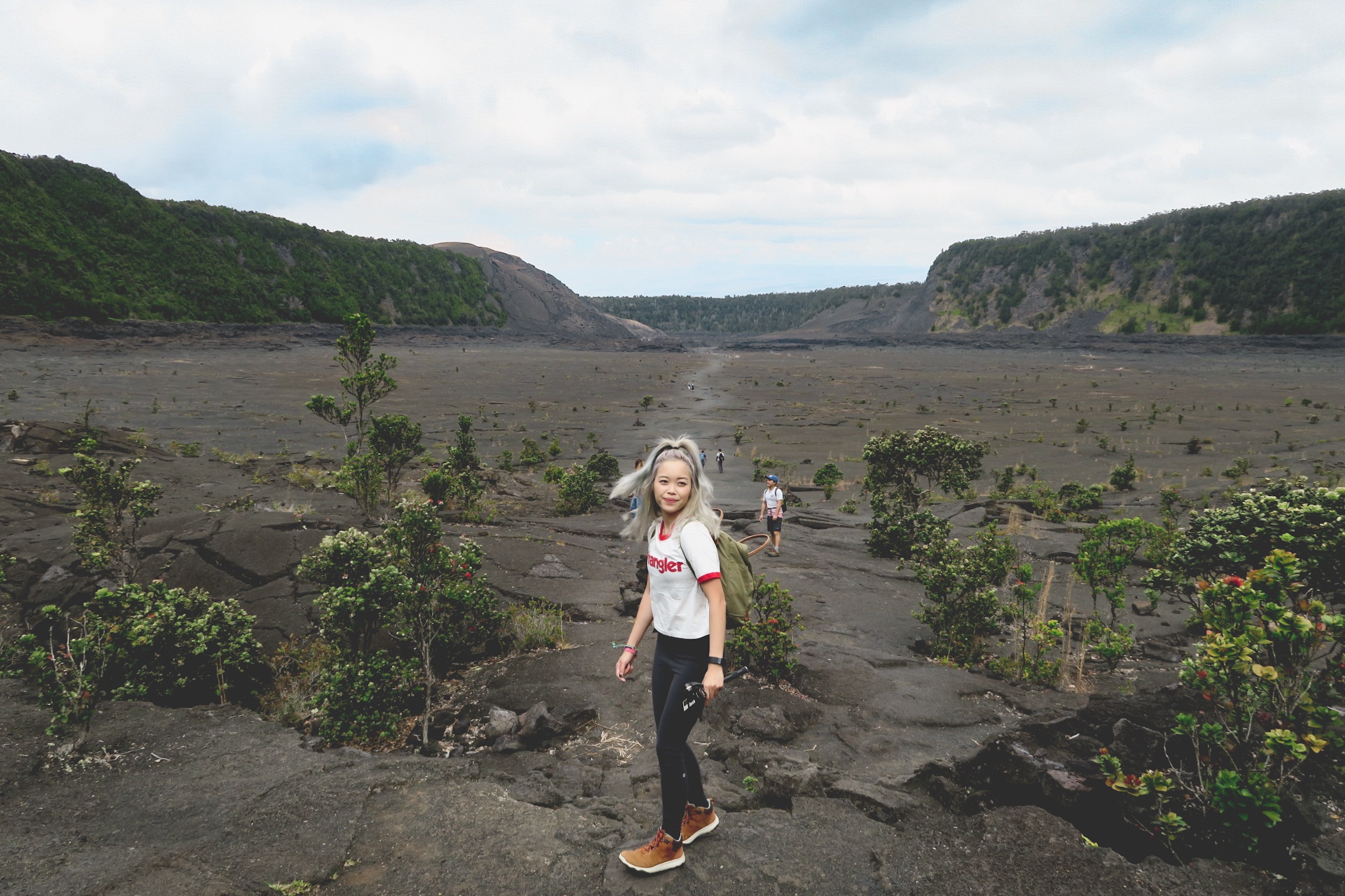 After settling into our accommodation in Volcano with the late arrival of resident hitch hiker (plus other occupation) Tiff, we visited the active Kilauea Volcano at night to witness flowing lava first hand.  With the lack of light pollution for miles around, the stars were the brightest I have ever seen.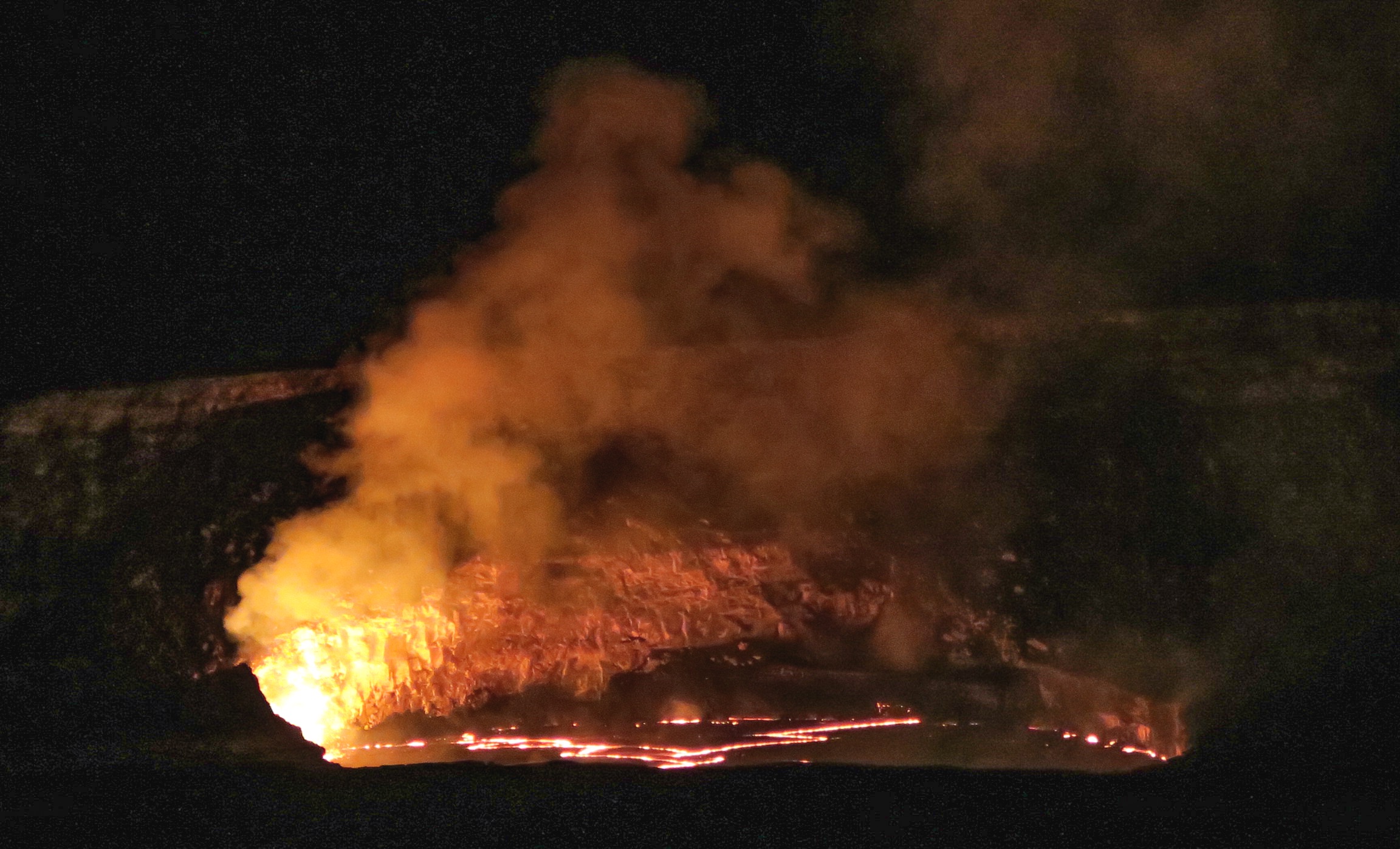 The following morning, we drove along Crater Rim Drive to the Kilauea Iki Trailhead, a 4 mile loop track that cuts through lush rainforest floor before arriving on a solidified but still steaming lava lake.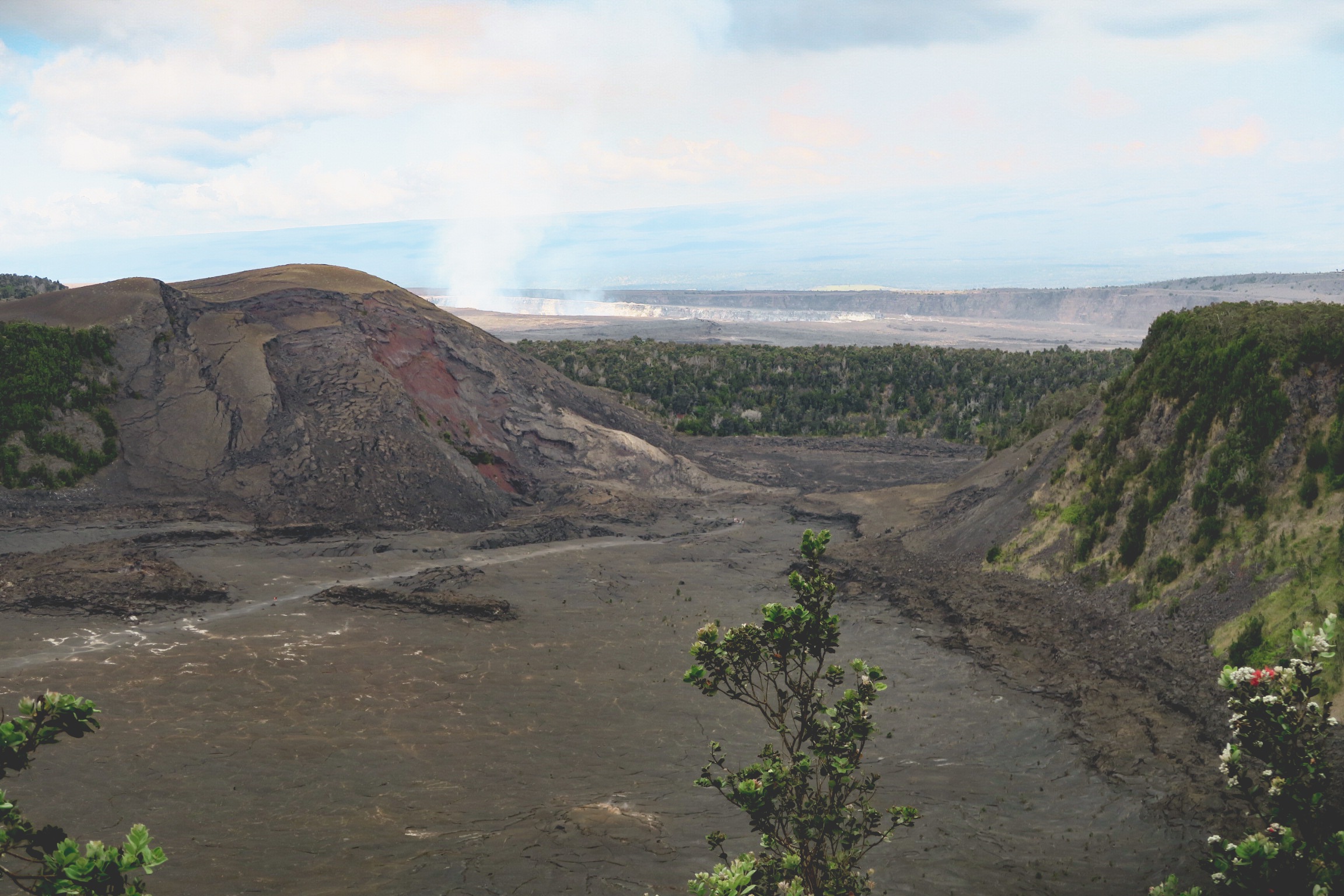 The view from Kilauea Iki overlook/carpark: smoke from lava activity in the distant; the trail along the crater floor from left to right
Tiff happily heating up her M&M's
Eager to see where 'lava meets the sea', we drove to the end of the Chain of Craters Road and began the most tortuous 10 mile hike of our lives. With no shade and 3 miles of straight dirt road before reaching another 2 miles on uneven lava rock, this hike was mentally draining in addition to being dehydrated and beaten down by the sun.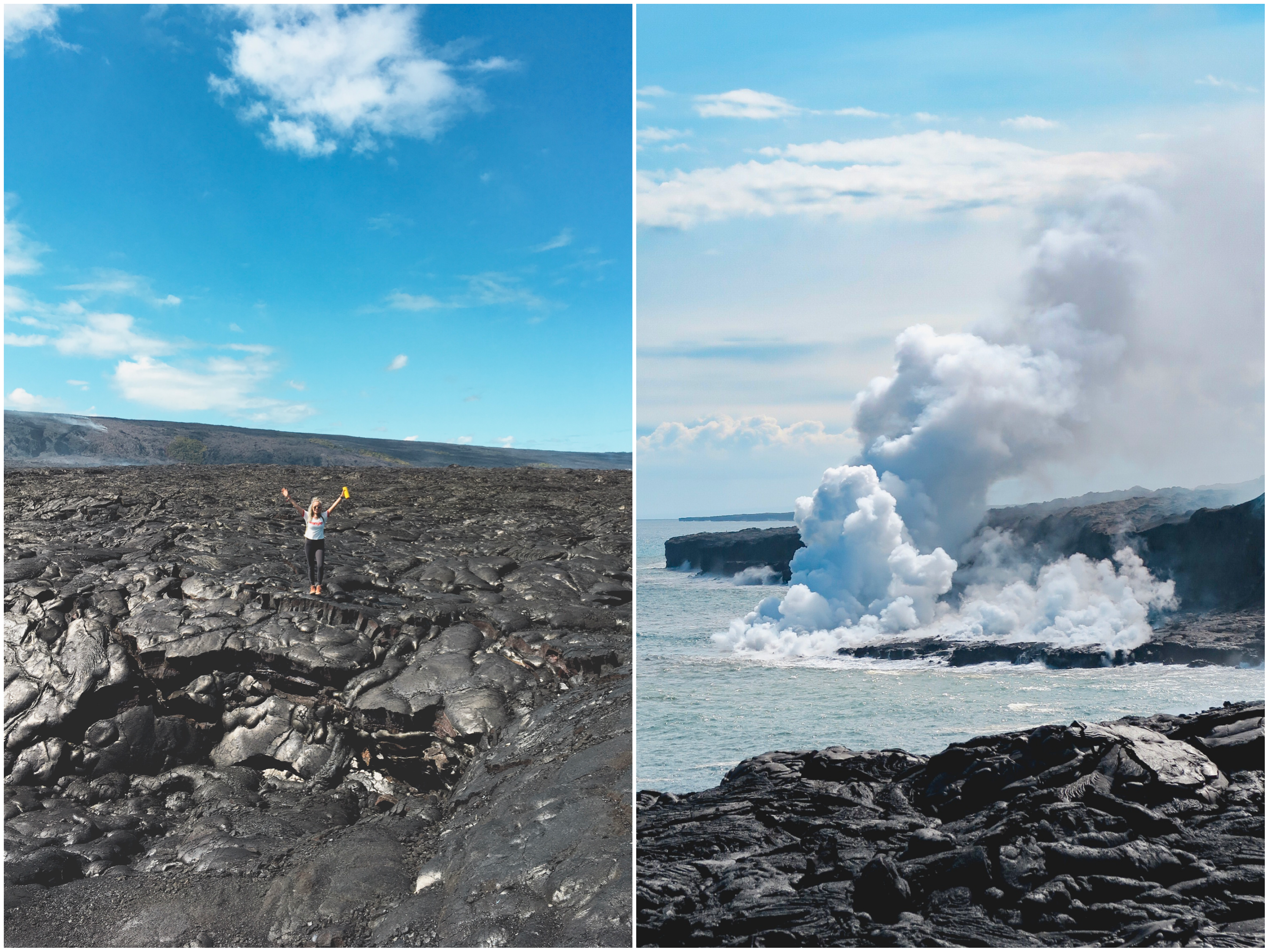 With the final strength I could muster, I snapped a photo of the Holei Sea Arch as the sun began to set (yes it took us that long to get back via the same, gruelling track), before returning to our cottage for a feed and a well deserved night of rest.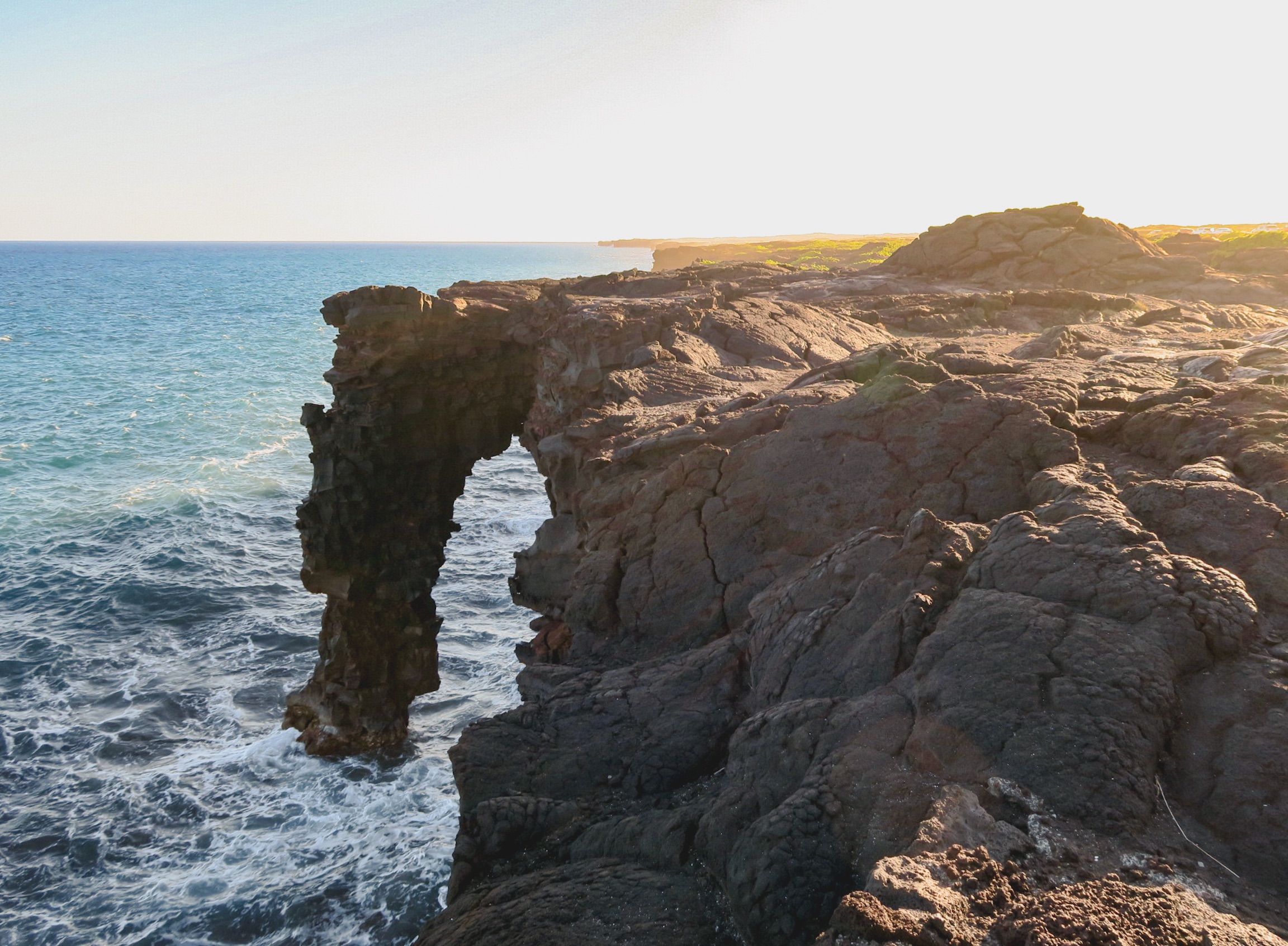 WHERE WE STAYED
Tutu's Place at Kilauea Lodge in Volcano. I had some mind blowing taro french toast with coconut syrup as a send off the next morning, so good! 🙂
We then began making our way over to Kona side via a pit stop at Carlsmith Beach to swim and play with turtles. The sheltered bay was perfect for shoulder wars and saying hi to a big, friendly honu.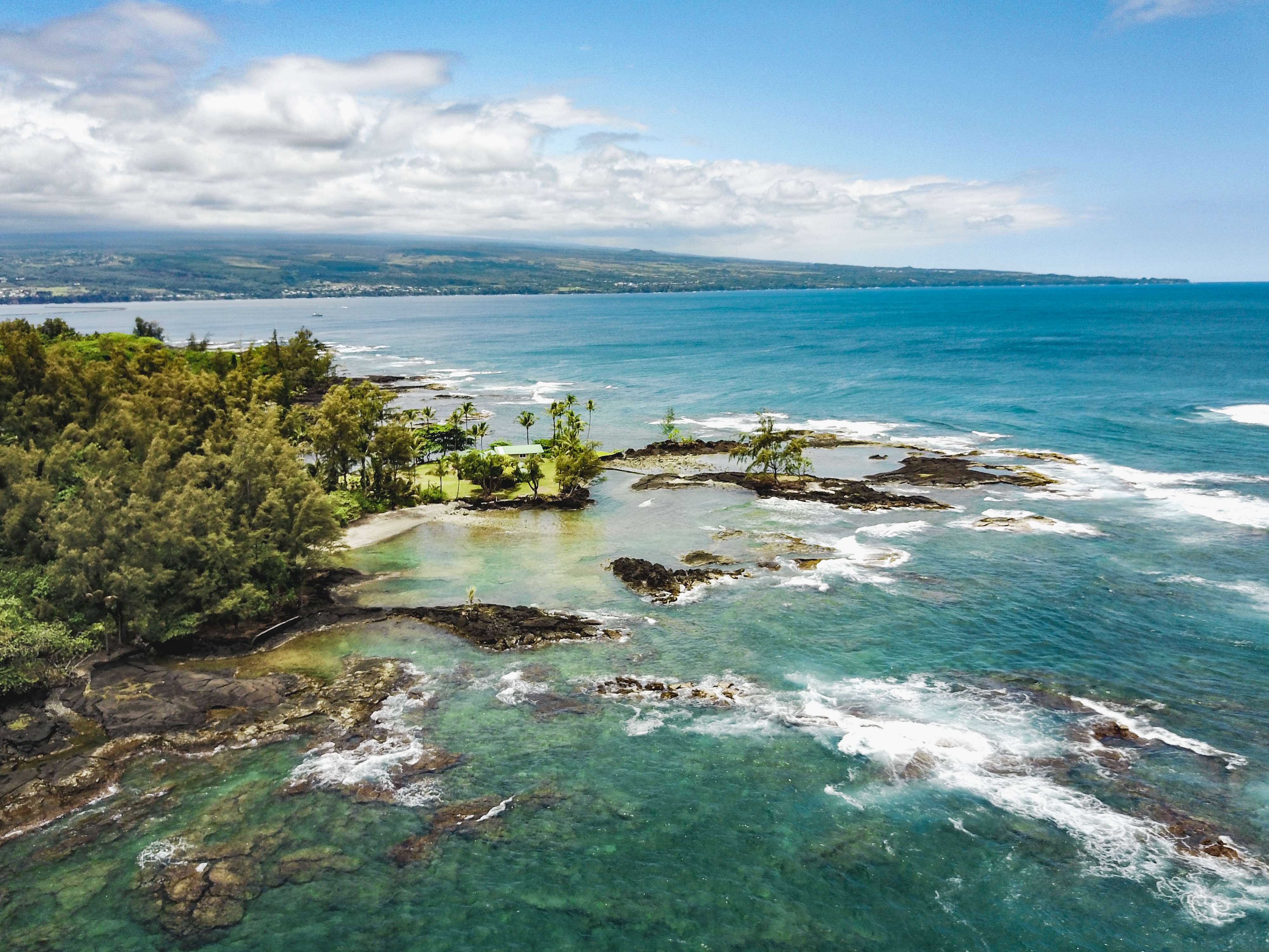 Above: Carlsmith Beach; Below: Waipio Valley Lookout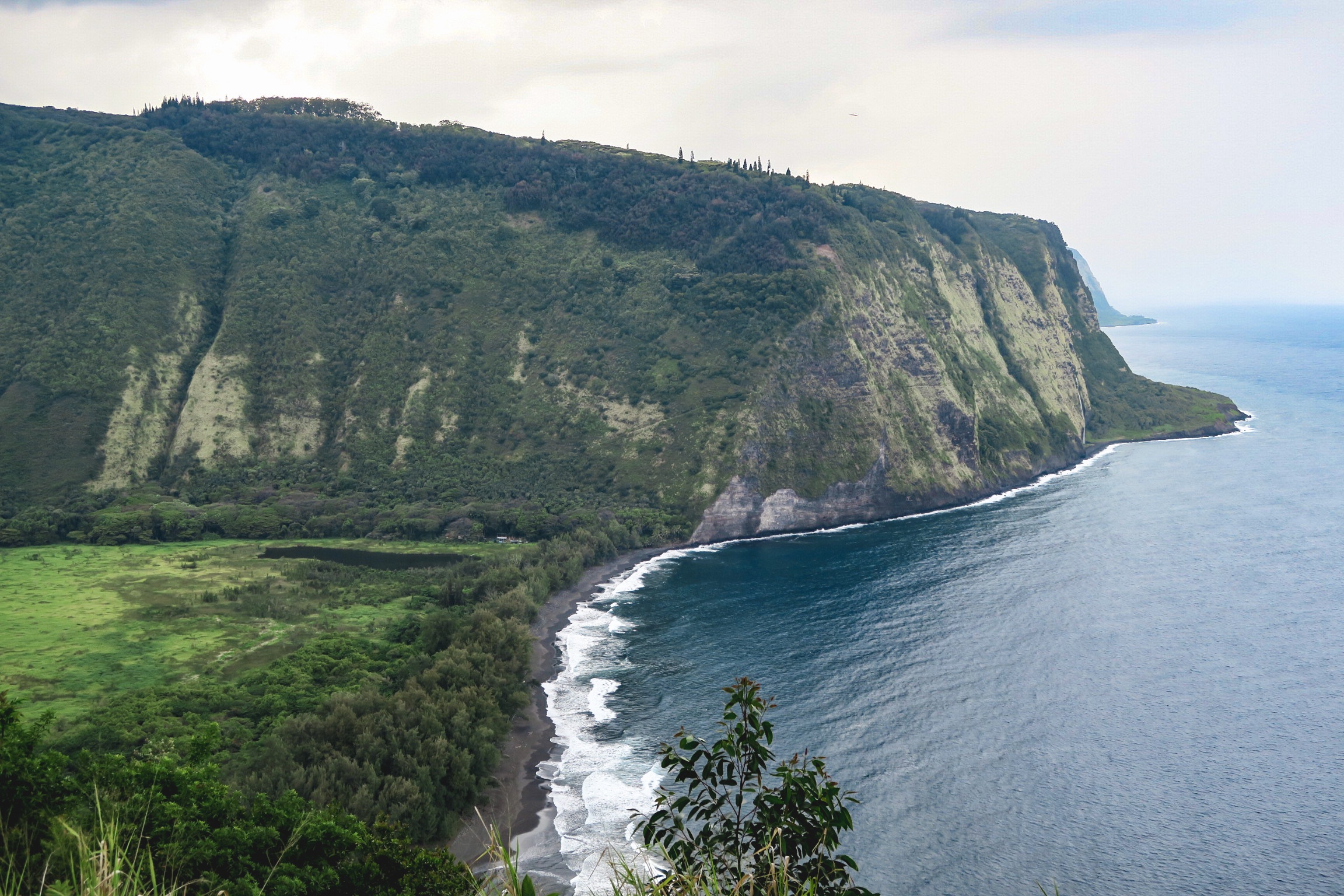 Waipio Valley was our last stop before arriving at the Waikoloa Beach Marriott Resort and Spa, our home for the next 5 days, and a banging one at that! Stay tuned for the next post on our Kona side adventures 🙂 Aloha!