The Republic of Palau is an archipelago of ~340 limestone and volcanic islands rising from the turquoise waters of Micronesia. With a population of ~22,000 (2017), 70% of its population resides in the city of Koror whilst small village towns sparsely populate the remainder of the inhabited islands. There continues to be a mixture of influence from the Japanese and U.S. as a result of WWI & II.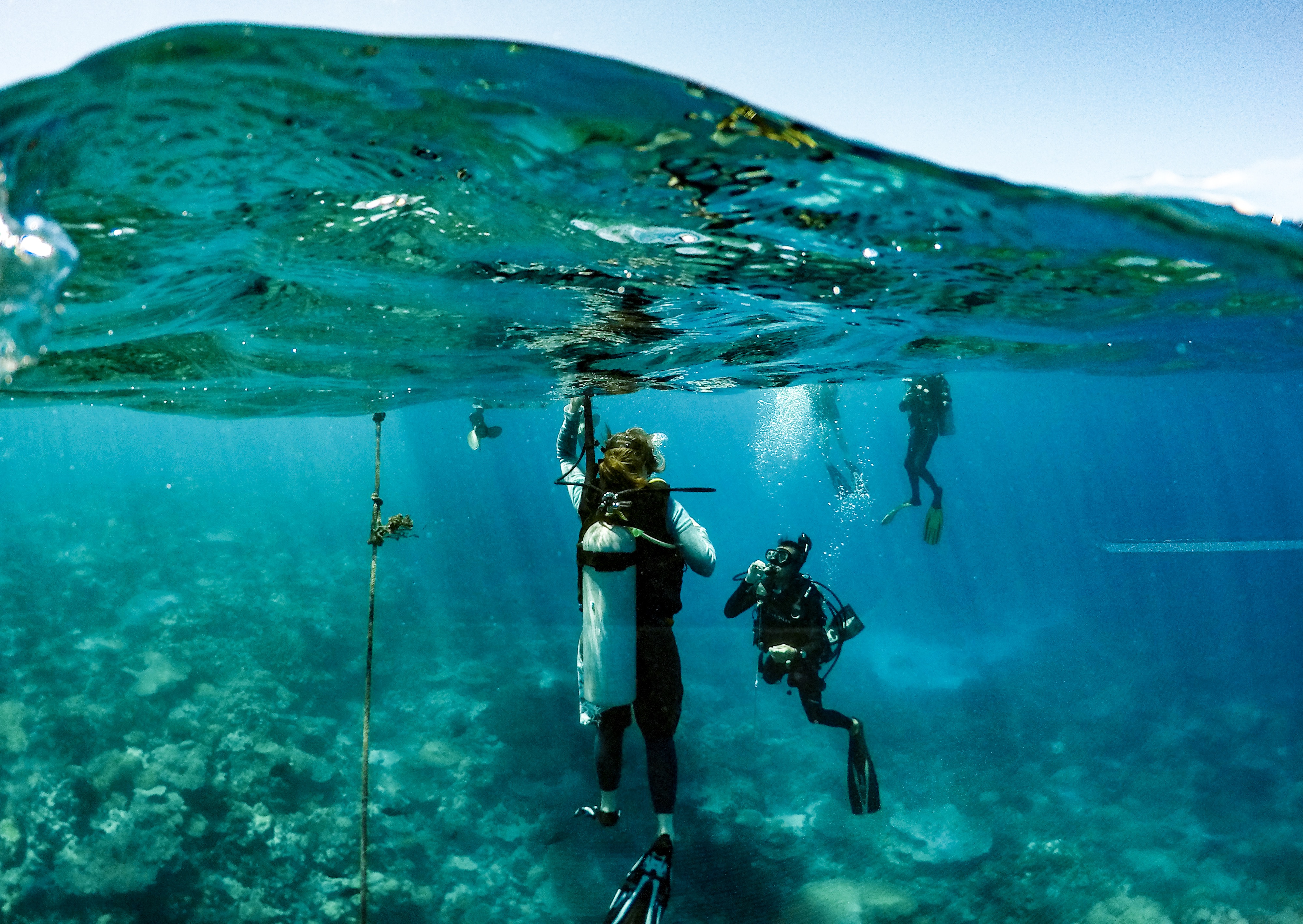 1. WHAT PALAU IS KNOWN FOR
Being relatively remote and unspoiled, the waters surrounding Palau are teeming with coral and fish, with the most diverse marine life and healthiest reef I have seen to date. Diving and snorkelling are the most popular activities here, but there are a myriad of other activities to do and things to see including the waterfalls on Babeldaob Island, white sand beaches, kayaking, and WWII relics in the jungle and under the sea. For more information on the 'Top things to do in Palau', click here.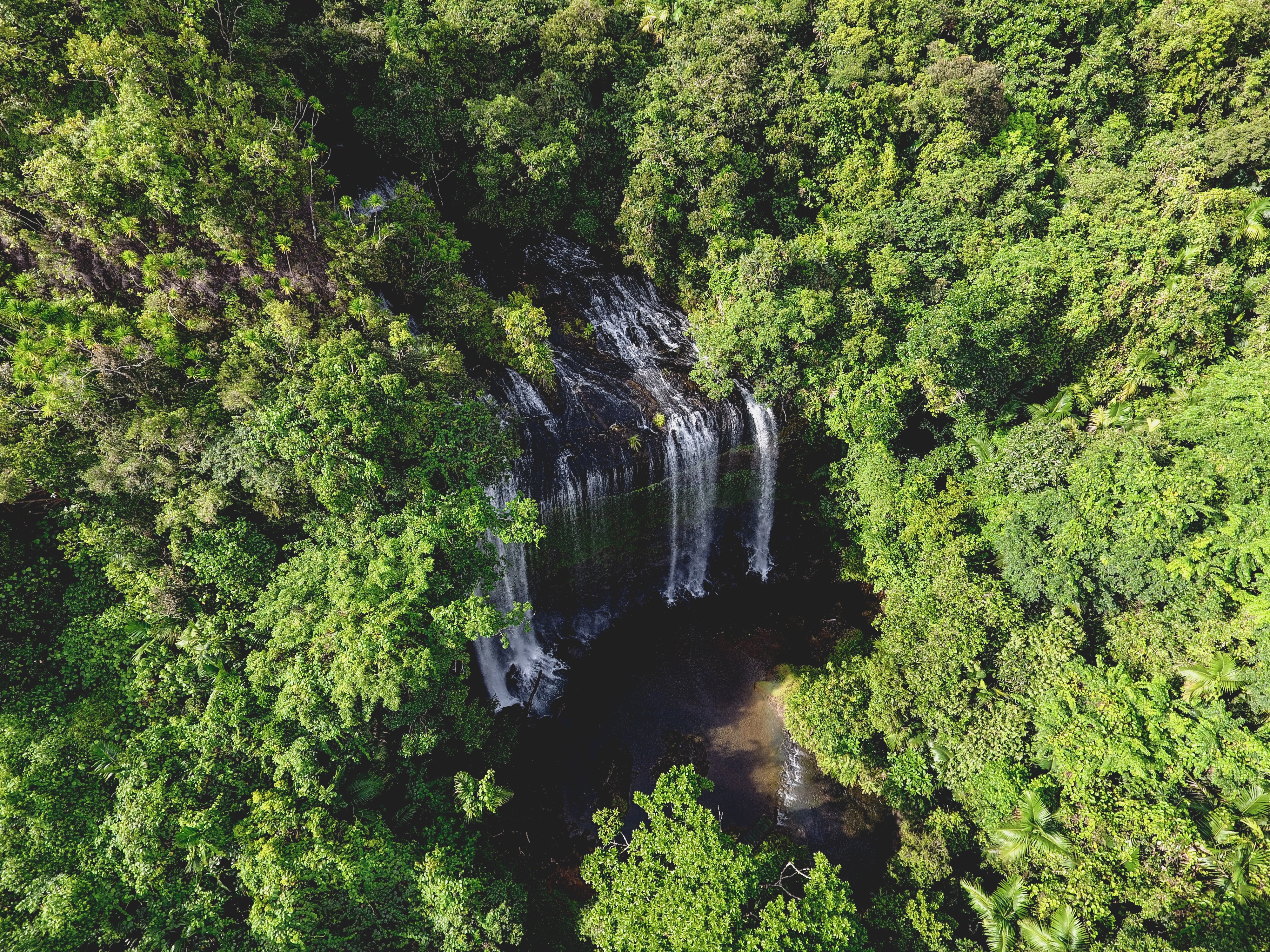 2. CURRENCY AND FEES
The currency in Palau is the US dollar. As such, it is more expensive compared with southeast Asia for accommodation, activities and food. There is a Green Fee (30USD) and a Departure Fee (20USD foreigners, 10USD locals) to be paid at the airport upon departure. We were told this $50 fee was to be increased to $150 by April 2017, but as of July 2017 (when we visited), this had not been implemented yet. Tip: bring cash to the airport as the credit card machine is often 'out of service'.
To access the dive/snorkel/kayak sites, there is a national park fee of 50USD for 10 days of entry that can be purchased through a tour company. Tour companies have unfortunately stopped visits to Jellyfish Lake due to the dwindling jellyfish population as a result of a drought in 2016 in combination with global warming and the increase in salinity of the salt water lake. On a similar note, there have been areas of coral bleaching with the constant rise in ocean temperature. Depending on the activity and company, the average full day dive/snorkel/kayak adventure may cost between 90-180USD (not including gear hire beyond snorkel and fins). To hire a tandem kayak for a full day (self-discovery), it cost us 65USD from Sam's Tours.
We also encountered local state governments charging 5-10USD to access certain beaches and docks across Palau, so choose wisely and either make full use of your hotel's private beach or go on a road trip to hunt down some gems up north. The entry fee for some nature reserves and waterfalls also range from 5-10USD.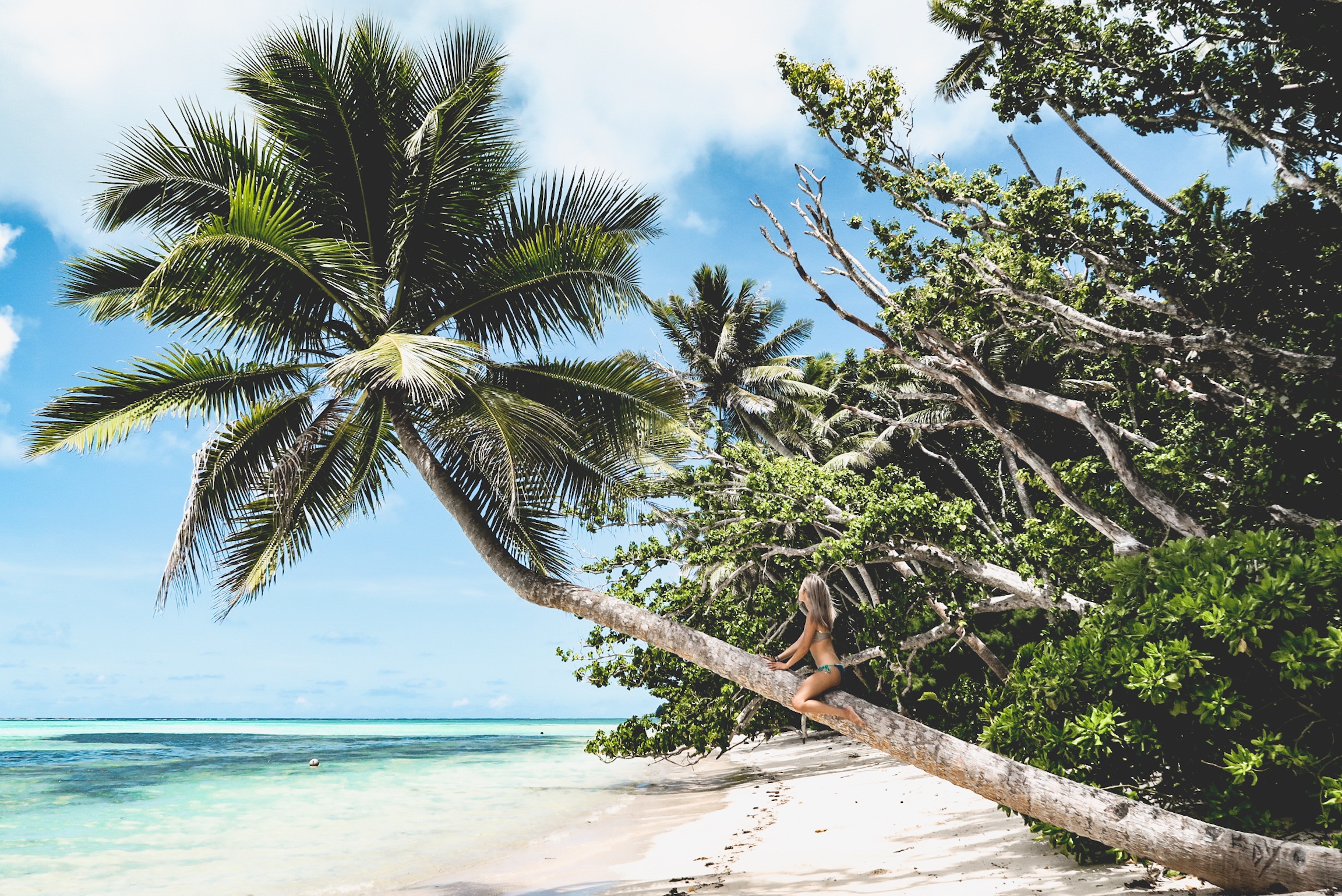 3. TERRAIN
Under the sea, you can experience shallow reefs full of colourful fish, turtles and coral e.g. The Big Drop Off, deep dive sites with larger fish/mammals and shipwrecks, sheltered turquoise lagoons for a lunch break and swim, giant clams in Clam City, and a natural mud bath in Palau's Milky Way. The ocean temperature is a balmy ~29 degrees celsius.
Above land, there are a couple great waterfalls to visit after hiking through the jungle and playing in waterholes, as well as white sand beaches along palm tree lined coasts. You can also marvel at some beautiful limestone formations by boat or air (drone/helicopter), including soft coral arch and the classic mushroom top structures of the Rock Islands.
Note: the government is still in a slow process of determining drone laws at this stage, so fly with caution and stick to unhabitated areas.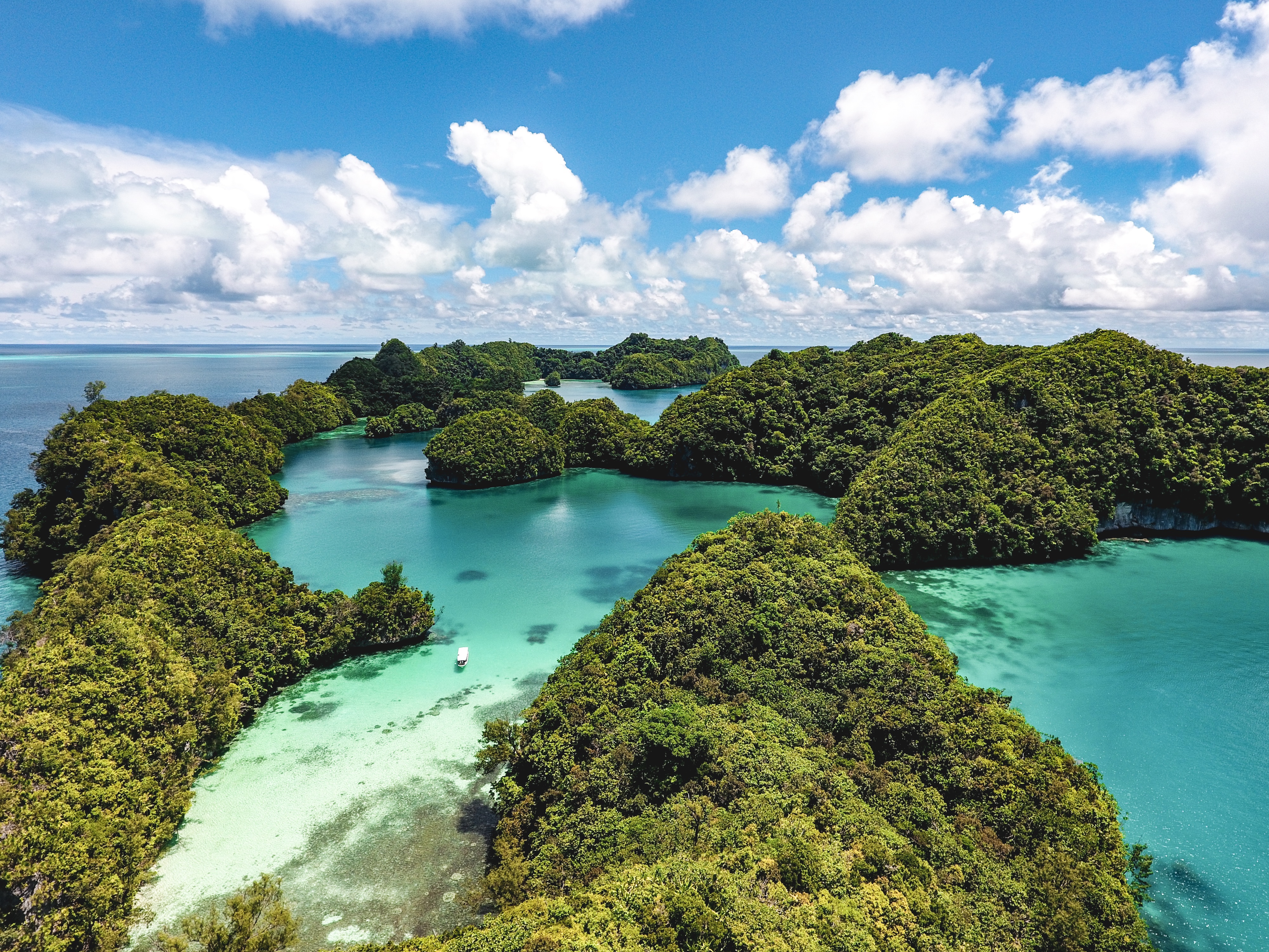 4. TRAVELLING TO PALAU
The most common cities to transit through to reach Palau include Taipei, Guam, Manila, Seoul, Tokyo (Narita), and Yap. Hong Kong, Taipei and Japan offer charter flights as well at a premium. Each of the airlines (United Airlines, China Airlines, Asiana Airlines, Delta Airlines, Palau Pacific Airways, JAL) fly into and out of Palau a few times a week, some landing past midnight, so organise accommodation and airport transfers ahead where possible. Some taxis are available and can charge ~30USD to get into Koror city, whereas a hotel shuttle transfer cost me 20USD (or free with my Airbnb host).
Plug adapters: Palau uses the same plug configuration as the U.S. (two flat pins)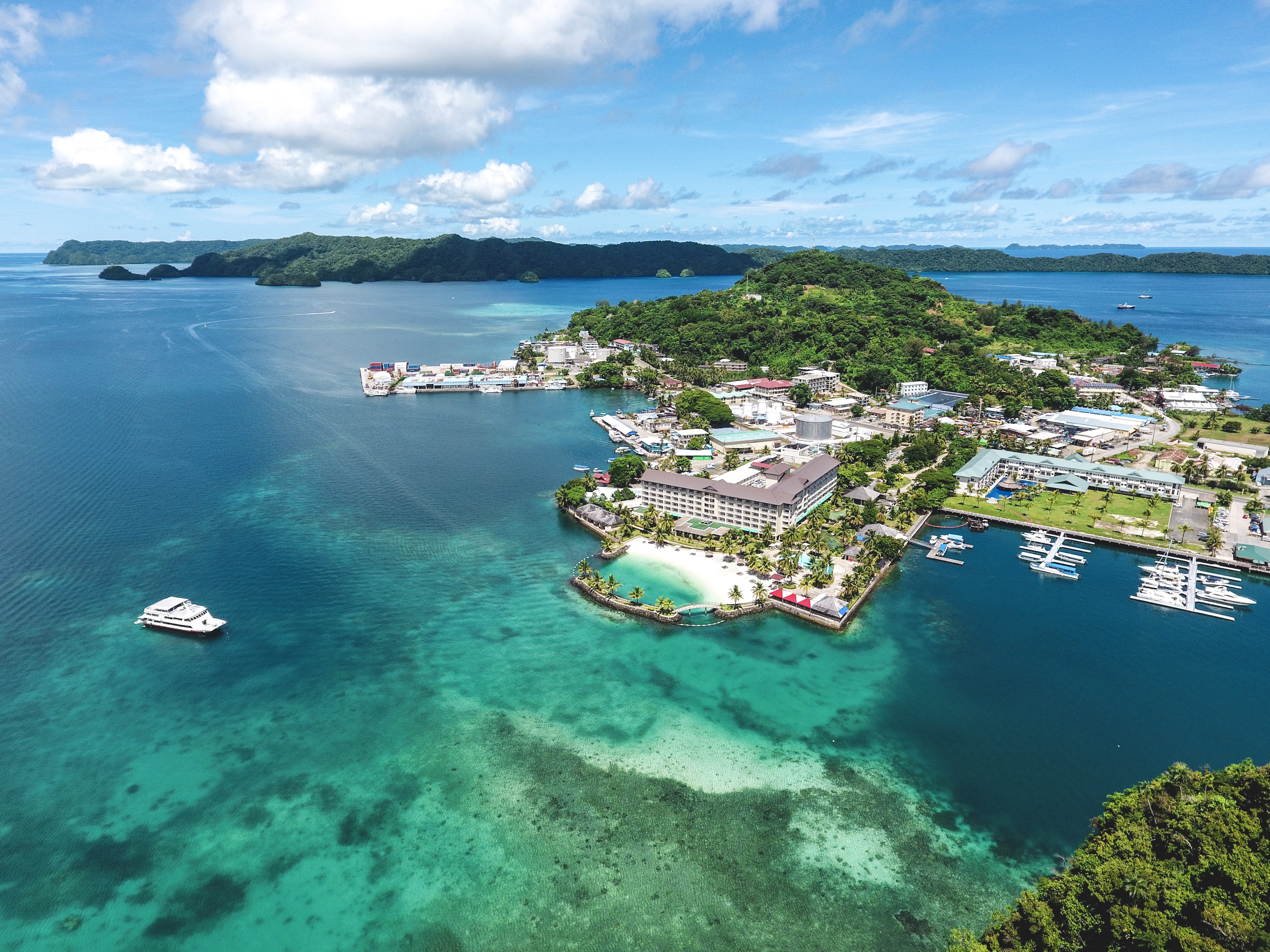 5. ACCOMODATION
Despite being a relatively expensive place to visit, there is a wide range of accommodation options available in Palau, ranging from homestay to liveaboards to 5 star luxury hotels/resorts. Tour companies can offer all-inclusive options at a premium, or you can book through Airbnb for much more affordable prices, get a taste of local island life, and have the independence to explore on your own.
If diving is your main concern, I would suggest staying on a liveaboard or on West Koror, Malakal or Arakabesang Islands, so you are close to the dive companies/tours start point. Similarly, if eating out is a priority, it is best to stay on the aforementioned islands as there are only two cafes on the entire island of Babeldaob.
During our week in Palau, we stayed in both an Airbnb and a luxury hotel. Jane's place in Airai on Babeldaob Island cost 45USD per night for two people, and included excellent WIFI (the best we encountered on all of Palau), a large kitchen and lounge, shared bathroom with hot shower (the other guest room was empty so we had this to ourselves), breakfast and general cooking foods, air con, towels and some toiletries. Since it is in the jungle, do expect some spiders, ants and mozzies, but this was not a problem for us if you keep food sealed and windows/doors closed with the air con turned on. Jane was incredibly helpful with all our questions and happily picked us up from our hotel and dropped us back to the airport. We hired a car (Pajero Mini Jeep) from her for 25USD/day which was the cheapest rental option in Palau.
We spent the other days at Palau Royal Resort, a 4 star hotel on Malakal Island within walking distance to Neco Marine, Sam's Tours, and some restaurants. The hotel has its own beautiful private beach, full buffet breakfast, spacious rooms with all the amenities you need, and was mosquito free from my experience. To check out my full review of Palau Royal Resort, click here.
Note: The airport (ROR) is situated in Airai on Babeldaob Island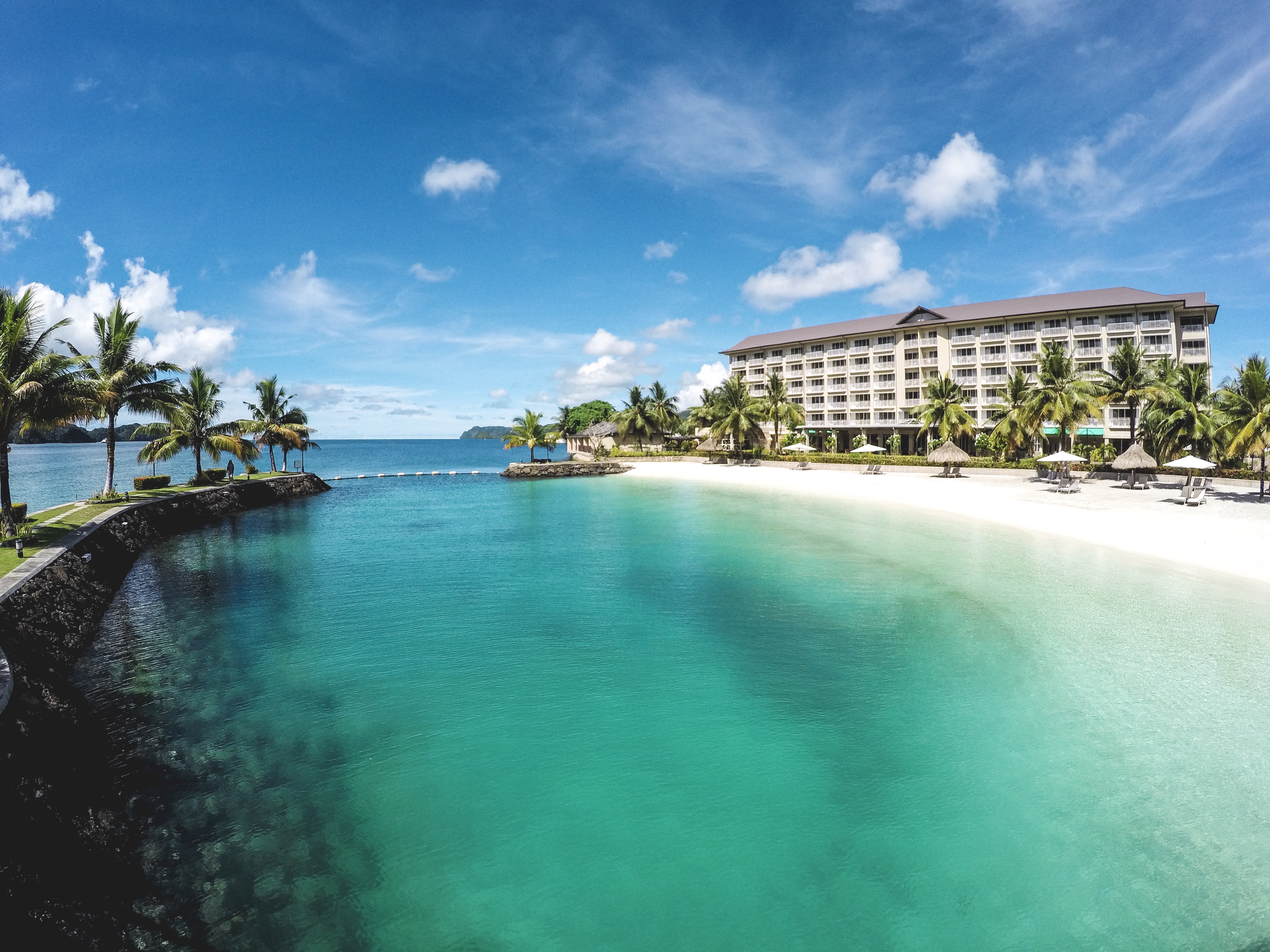 6. GETTING AROUND
We felt a bit limited on the first few days without a car and ventured/ate within a 20 minute walk from our hotel. Some restaurants offer a pick up and drop off service (e.g. Elilai), otherwise you will need to catch a taxi. Tour companies offer day trips to Babeldaob to visit the waterfalls, or Peleliu for those interested in WWII relics. The dive companies usually offer pick up/drop off within Koror.
Hiring a car is by far the best thing to do whether you use it to explore the different islands or to try some fantastic restaurants scattered across them. We lucked out with the rental through our Airbnb host, but there are the usual rental car companies in Koror City (for at least double of what we paid). One thing to note is that majority of the cars are Japanese imports so they are right side drive. In Palau, you also drive on the right side of the road.
From our Airbnb in Airai, it took about 40 minutes to get to Koror by car due to the roadworks. We were told these are likely to stick around for another 2 years as they change the pipes for water, sewage and then fix the roads after. There is a well sealed and well maintained road/highway that circles Babeldaob Island, but some alternative routes have unsealed roads full of potholes to watch out for.
Petrol/gas: There are a few petrol stations in Koror and one in Airai (some close at 6pm and some at 8pm). When we road-tripped up Babeldaob Island, we stopped by a small convenience store in Ngermecheluch and purchased a galleon to keep us going. It takes about an hour to drive the vertical length of Babeldaob Island.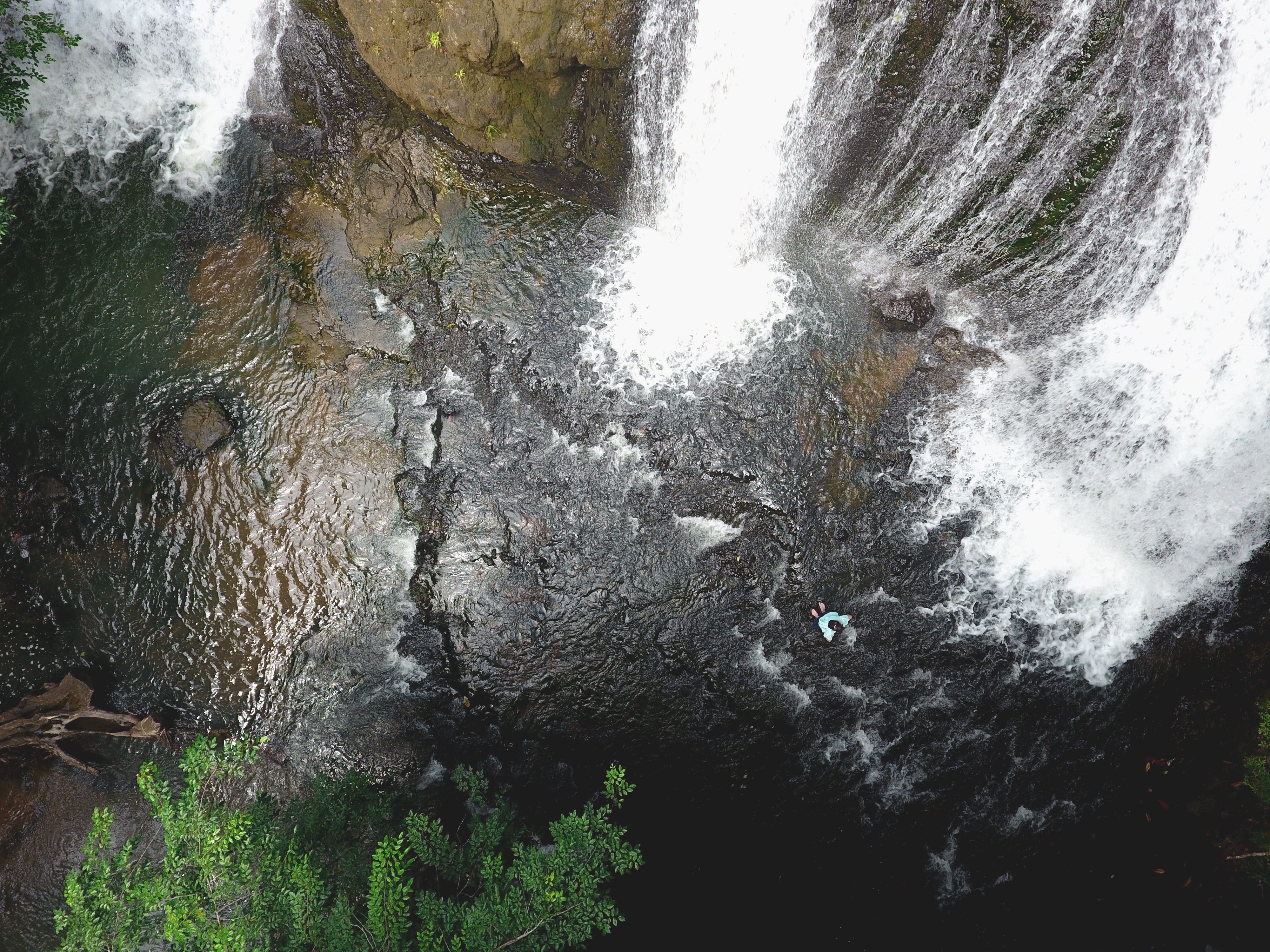 7. WILDLIFE
On the day we kayaked around Malakal harbour, we encountered many tropical species of birds, bats, and cave snakes. As with any humid environment, mosquitos can be prevalent so bring lightweight long pants/tops or insect repellant. Also take care when driving as a lot of dogs meander across the roads (same with chickens), and stick to the paths at nature reserves as there are poisonous trees.
As with the diverse marine life, there are so many wildlife species endemic to Palau that we saw. Nothing beats a quiet lunch in a forest listening to the birds, or floating in a lagoon, staring at coral, fish and bats hanging out in the limestone cliffs.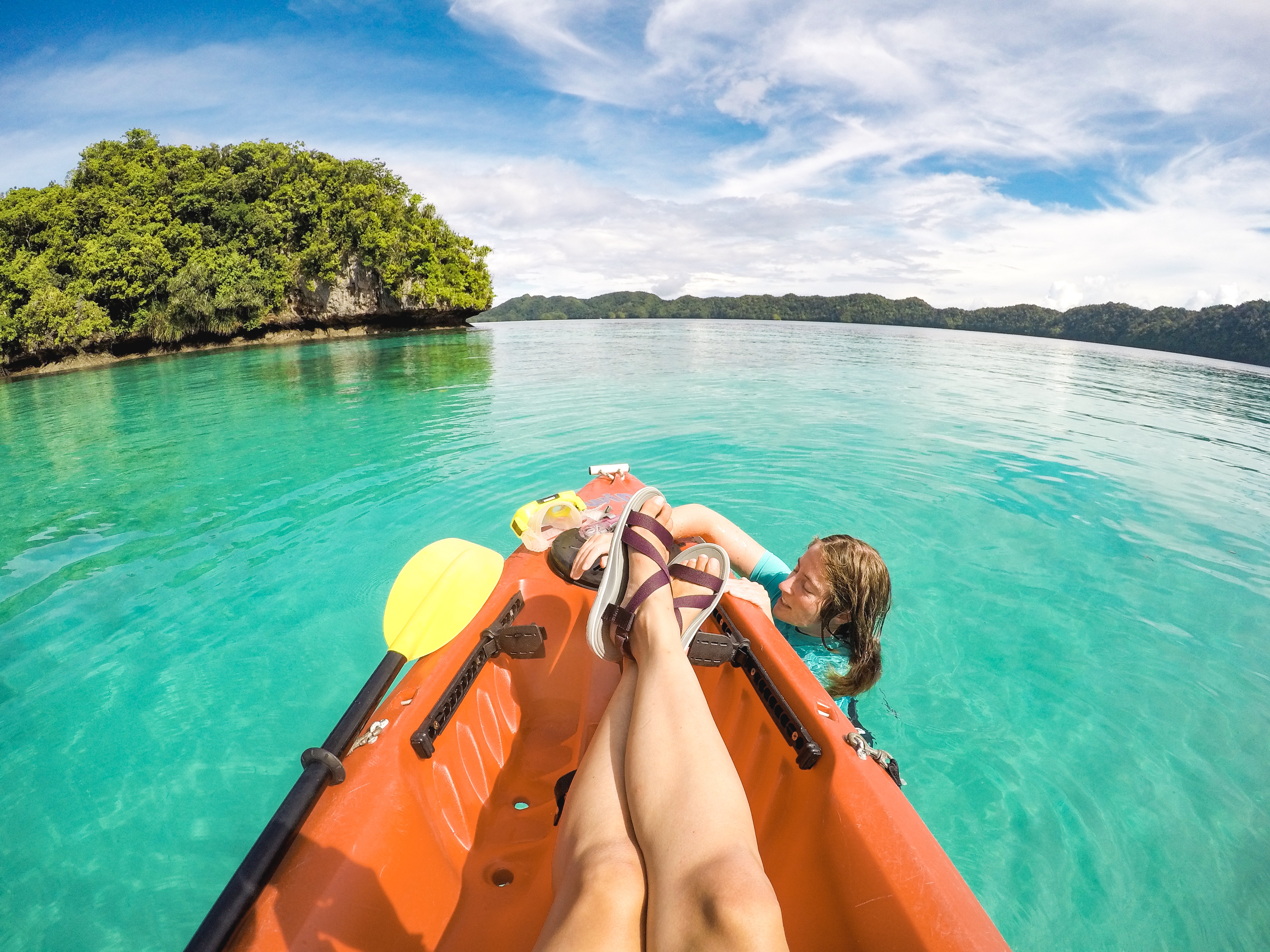 8. FOOD
Of the places we tried, these were the restaurants worth mentioning:
Drop Off Bar & Grill – this restaurant/bar connected to Neco Marine had excellent food at a reasonable price, and we ate here 4 times during our time in Palau. The spicy poke bowl was amazing, as was the grilled fish, and the overall vibe was casual and chill. WIFI available.
Coconut Terrace Restaurant – this restaurant inside Palau Pacific Resort is a fair bit pricier but had a wonderful musician and sunset views. They offer a different themed buffet every night for 42USD, as well as an a la carte menu where I ordered the bulgogi short ribs that were delicious. WIFI only available to hotel guests.
Elilai Restaurant and Bar – this high end restaurant is also pricey but serves tasty food made by brilliant chefs. The seafood dishes we ordered were great, as was the chocolate lava cake. They offer hotel pick up/drop off and there are cute fish tanks inside the restaurant as well as ocean views from the balcony. The only downside was getting mauled by mosquitos up here, but the server noticed us itching and brought over some insect repellant. WIFI available.
Note: for almost all restaurants, a service charge of 10% will automatically be added to the bill so tipping is not mandatory.
Although there are almost no cafe/restaurant options on Babeldaob Island, there are 'markets' on the side of the major intersections offering daily made food e.g. bento boxes for ~2USD, and beverages e.g. fresh coconut. We took advantage of these on the days we visited the waterfalls/northern areas. You can also stock up on lunch food, snacks and supplies from convenience stores and larger supermarkets associated with petrol stations. They also have refillable drinking water stations for 60 cents/galleon. We did stumble across one cafe in Ngermecheluch, Melekeok, called Okemii Deli and Internet Cafe, which had a peaceful seaside setting, but food was so-so.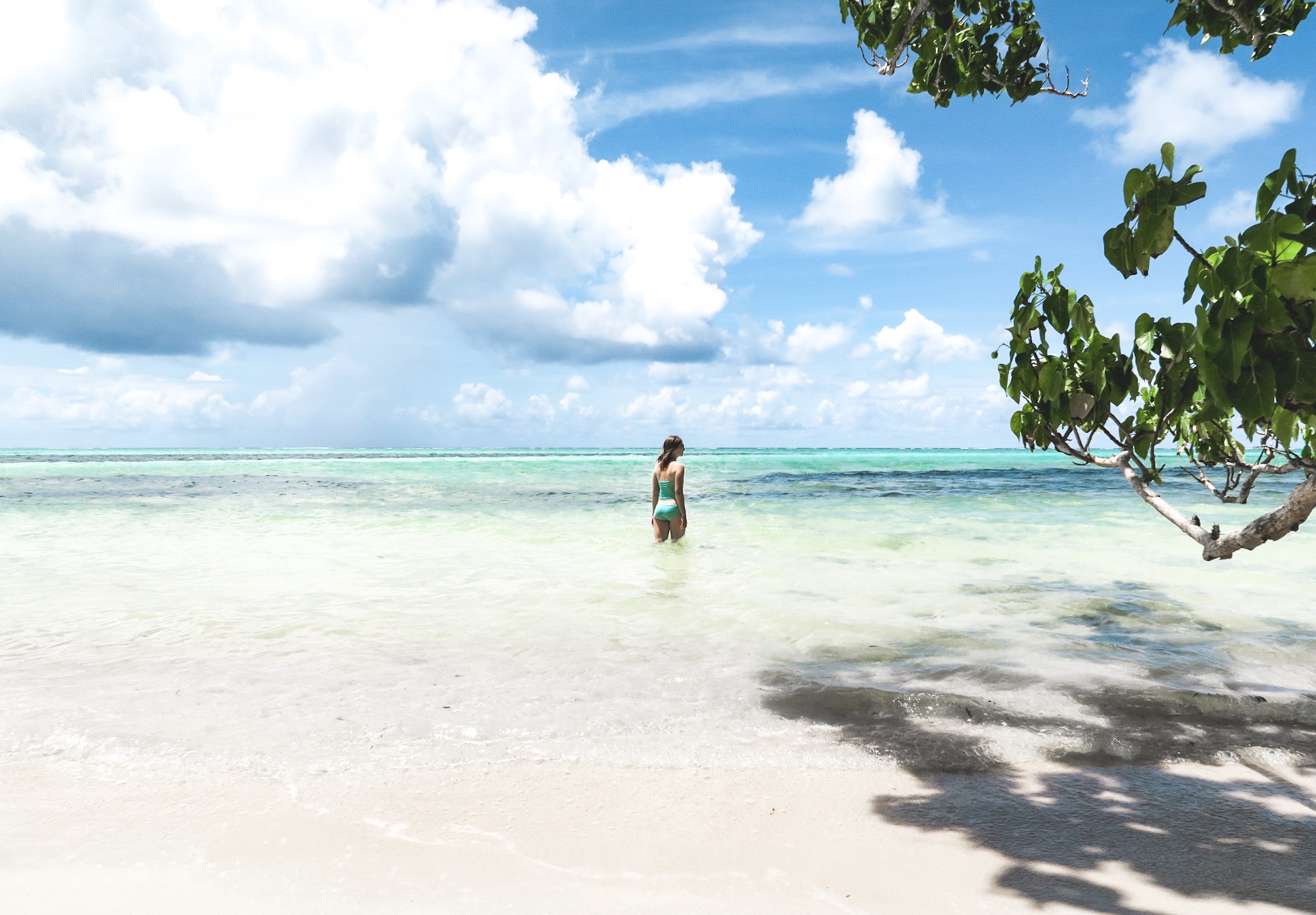 9. WIFI
Finding a strong and consistent wifi connection is difficult on Palau. Even at most reputable hotels, you will struggle to load videos and high image content websites and apps swiftly. Most hotels will offer a daily changing WIFI code on a piece of paper that you will need to repeatedly log in with. Some restaurants, bars and cafes will also have WIFI. You can buy internet cards from convenience stores e.g. 10USD for 10 hours of use (multiple phones, but sometimes it would only work for one phone at a time) which lasted us sufficiently over the week. The best WIFI we experienced in Palau was at our Airbnb.
10. SUNSETS
Unless it's pouring during the wet season, you really can't get a bad sunset in Palau! From the drive in from the airport on the first night to countless dinners by the ocean, we were constantly treated to a colourful feast for the eyes and epic cloud patterns. A couple prime spots to watch the sunset with dinner was at Elilai Restaurant and Bar, for an elevated balcony viewing of the island and sea beyond, and the Coconut Terrace Restaurant at Palau Pacific Resort for a sunset over the private beach/pool, framed by palm trees.
Palau truly is a piece of paradise in Micronesia, and can be enjoyed at both a luxury and budgeted level. I have included some road and dive site maps below that I hope will be helpful to y'all 🙂 Happy holiday planning!